Top 8 Ways to Get More Free Likes on Facebook Page in 2023
Category: Videos Maker
9 mins read
Your brand and business need an active but strong social media presence. And without a doubt, Facebook is the most popular and largest social network today. But how to get more likes on Facebook pages? Facebook is rich with billions of its active users and therefore, it is considered as the best social marketing platform available to the marketing world for free.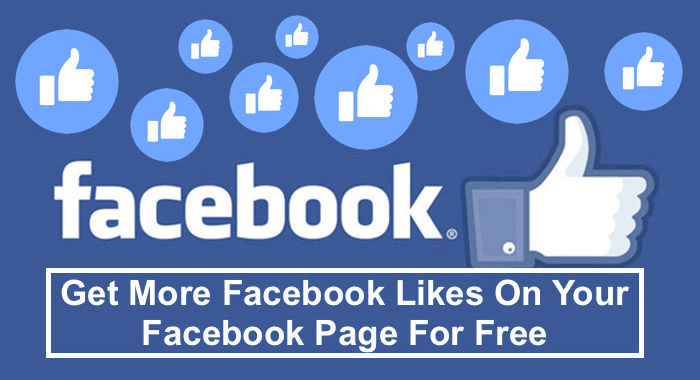 Now, apart from chatting or sharing the photos and videos with your friends on Facebook, it can be used as an effective source of income. Bloggers and marketers can use Facebook to attract visitors and then make buyers to buy their product or services. By posting more and more content and interesting videos on Facebook, it is easy to get more and more followers and get more and more likes for the products and services. Facebook provides a wide platform to increase traffic for your website and in turn provides many customers for your business.
Let's use the best Facebook video editing software right now! Take a free trial!
Part 1. How Do I Get More Likes on Facebook?
That's a good question - and I have an answer for you. But I'm not the only one! If you google get more likes on Facebook you get 3 billion results. Yes, 3 billion. There is a lot of advice there! But don't worry. I have suggestions that really work. Just follow the tips in the part 2 below.
Part 2. Top 8 Ways to Get More Free Likes on Facebook Page in 2023
1

Use iMyFone TopClipper

The best way to get more free likes on Facebbook page is to use an excellent video editor, called iMyFone TopClipper. Not only can this tool help you re-edit your videos automatically, but also you can remove TikTok watermark from popular videos, and then post these videos on your Facebook! If you're a beginner of video editing, then this video maker is suitable for you! It is quite easy to know how to use it. Let's have a look on its particular features!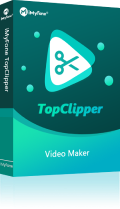 1,000,000+ Downloads
Key features of iMyFone TopClipper:
Re-edit Facebook videos automatically without any technical skills.
Get more free likes and followers and then help go viral on Facebook.
Allow users to customize settings effects of their Facebook videos.
Change video parameters to escape algorithmic tracking and beatiing.
Here is a video tutorial for you to follow. You can also have a look on its text guide. We believe that the Facebook video editor will help you make get more likes on your Facebook pages!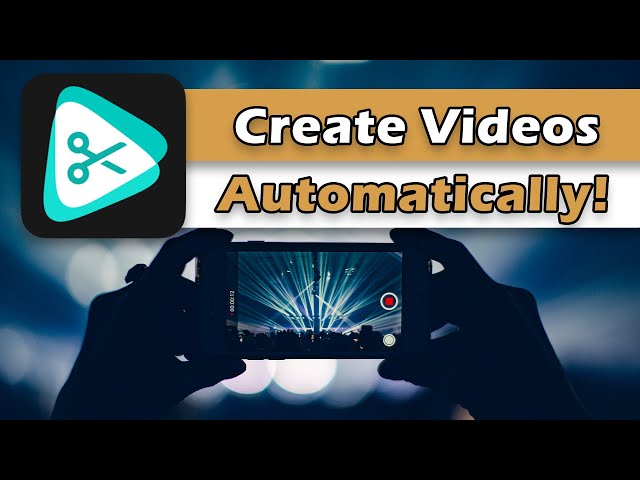 Step 1. Launch iMyFone TopClipper and select Create Video Automatically mode.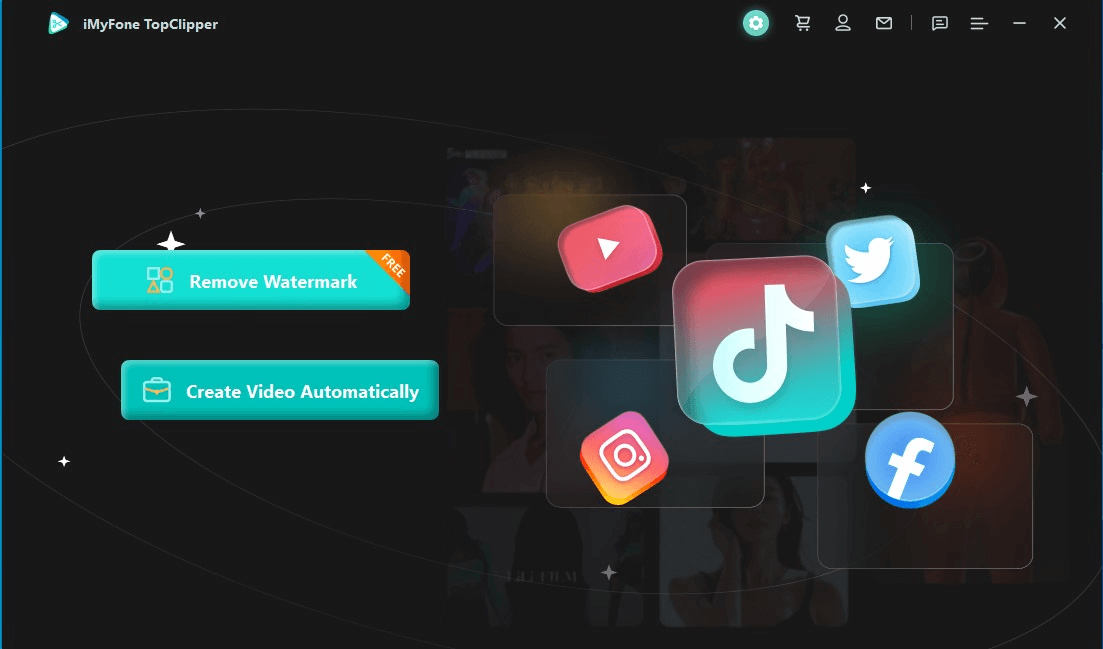 Step 2. Click on +Add video and upload a video you've saved on your computer before. The video should be in the format of MP4.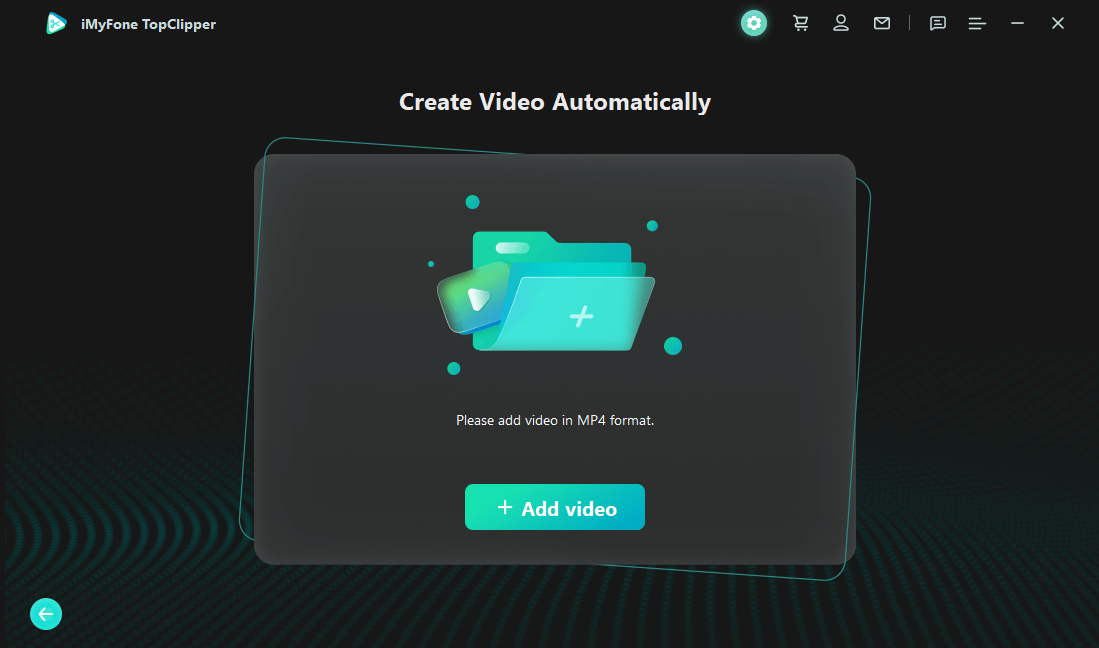 Step 3. After checking the information of your video, click Start. Then, TopClipper will start to recreate a new video for you. You can tap on Setting Options to customize the effect.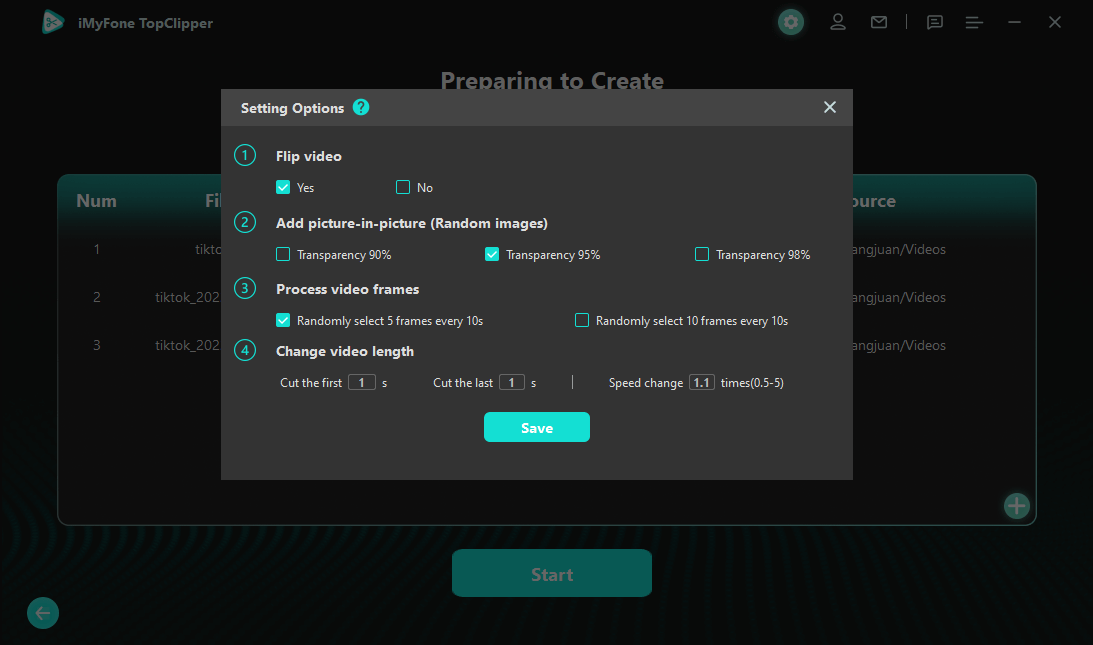 Step 4. The whole process need a few seconds to complete. Just be patient.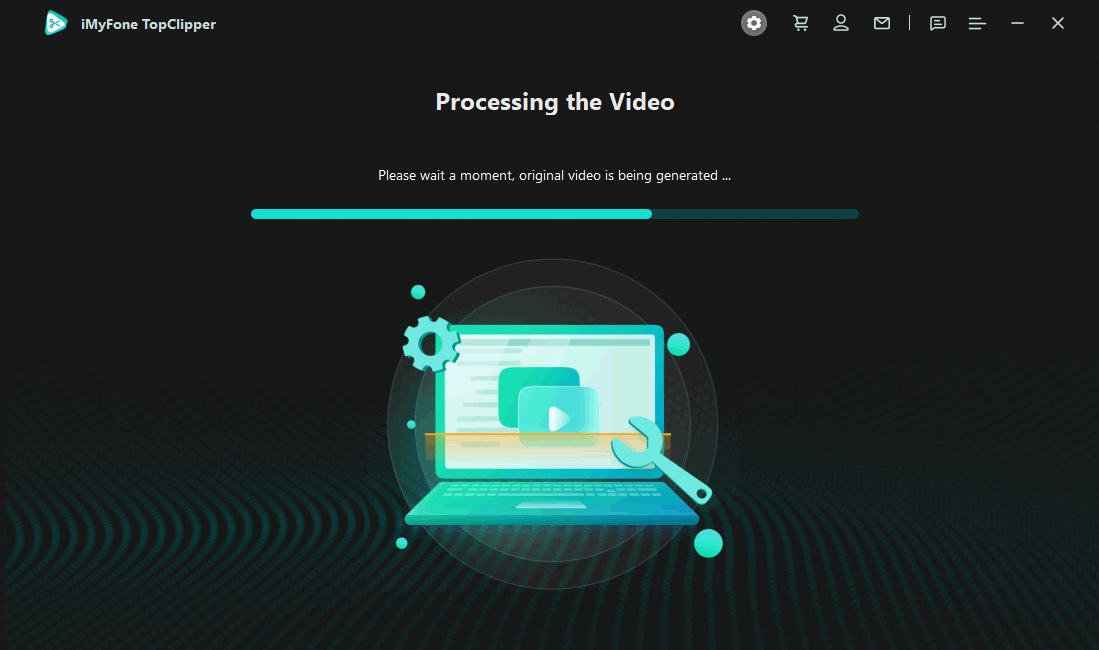 Step 5. Eventually, you can preview the video to check the effect. And then, click Save to save your video.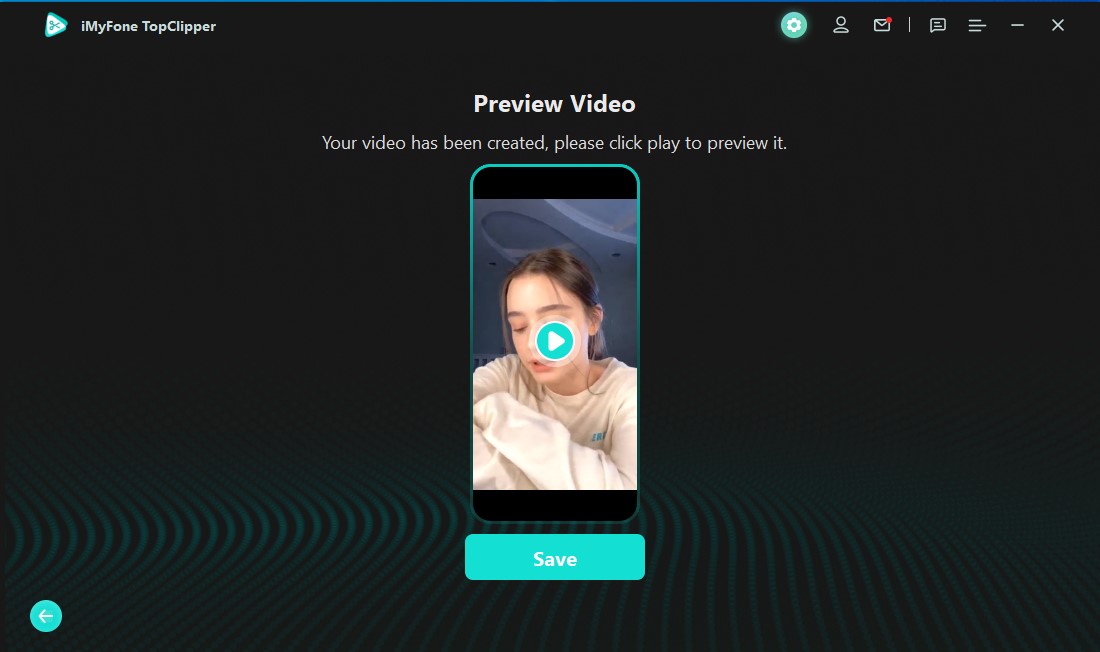 10% OFF Coupon Code: YTR5E7
iMyFone TopClipper is worth trying. After picking up the 10% off coupon, you can click the button below to download it for free! Also, you can get a free trial! If you want to get not only the Facebook likes, but also free TikTok likes and Instagram likes, then just use this tool!
2

Create An Effective Strategy

First you need to find out who your target audience is.

Next, you need to research your competitors. That's super important. Keeping an eye on what your big competitors are doing will help you identify tactics that work and those that don't and allow you to emulate the competition's success while avoiding their mistakes. It also gives you an idea of how many Facebook likes you should aim for.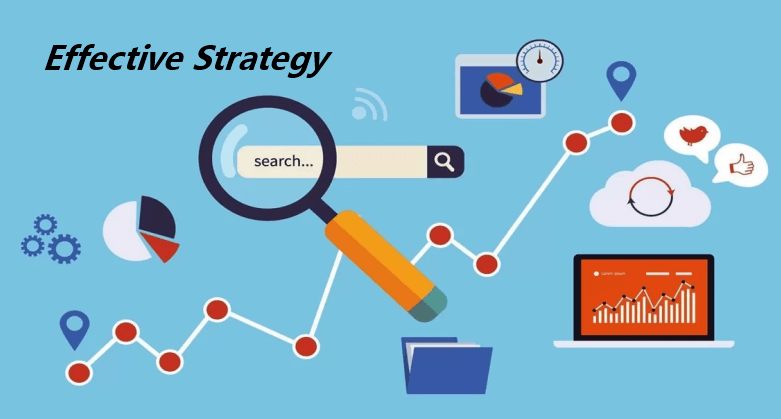 Just trying to get more likes isn't a good Facebook marketing goal because you don't know when you've made it. Instead, set yourself specific, measurable, attainable, realistic, and timely goals (S.M.A.R.T. principles).
3

Make High Quality Content

We all know that quality content is crucial. But it's just as important to make sure you're sharing content your audience wants to read, not just what you want them to read. How do you know what they want? It takes a little research, but it's not too difficult. The first place to look is your existing Facebook Insights, which can show you which posts performed best. See what works and start doing more of it. You can also learn from others.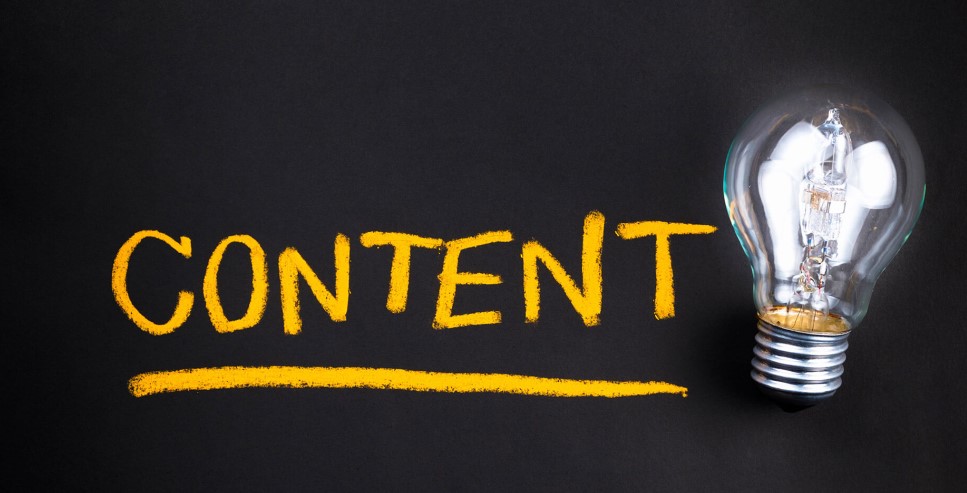 As you create your content, remember that posts with images tend to perform better than posts with text alone. Also, remember to post content regularly. Even if you're going crazy on a Sunday afternoon when creating great material, don't post it all at once! Develop a placement plan and distribute it.
Don't panic - posting regularly doesn't mean you have to post every day. You decide what is regular – whether daily, two or three times a week, weekly or once a month. When your audience sees that you share new content on a regular basis, they are more likely to visit your site regularly.
4

Decorate Cover & Profile Photos

In all the time we've been working with Facebook, we've seen a lot of business profiles. And unfortunately, they all have a very low overall activity. Why? The main reason was that people were not interested in visiting these sites. But where is the problem of such negative results for the website users? They didn't pay enough attention to their Facebook page cover photo. So, we will try to solve this problem and explain why it is important to get a decorate cover & profile photo for the page.

Why it's important to have good Facebook page cover photo?

This question worries every developer who works with customers on Facebook. The main reason lies in people's first glance. When you see the new website for the first time, what will you look at? On the description or on the attached photo? Photos and videos are the best tools to send the information to the user and of course you want to see the photo first.

If you fail here, all your social media campaigns and plans will fail because people don't care about your website and don't want to visit it. The main reason is the bad cover photo, so you should take it seriously.
5

Keep Up with Facebook Trends

You will attract more attention if you keep up to date with the latest trends. Facebook users search for content that is relevant to them. Facebook reels are the fastest growing format on the platform and Facebook promotes them almost everywhere. Use the rise of Reels to get more likes from your short-form video content.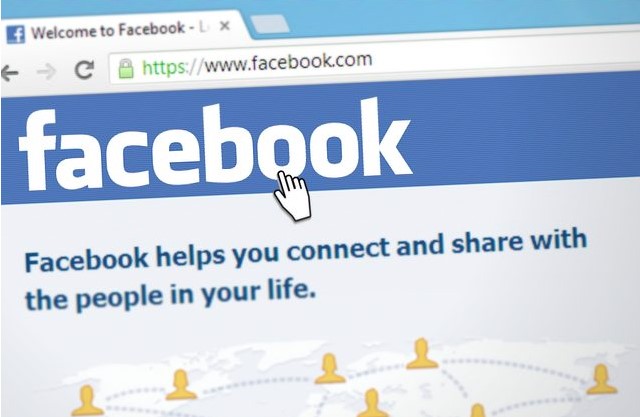 More and more users are making in-app purchases on their social media apps. Fulfil your audience's needs by setting up a Facebook shop to get more likes across the platform. Take it a step further and get your brand into Facebook's live shopping feature. It's a great way to draw attention to your business and likes for your Facebook page.
But don't just blindly follow trends without making sure they fit into your overall content strategy. The Facebook echo chamber was a major contributor to the disastrous turn to video in the late 2010s. When you try a trend, look at the data to see if it works for you. You can follow 2 simple tips below to follow up the trends.
Tip 1

Pin a Popular Post

Many of these tips boil down to finding what works well and doing more of it. When you pin a popular Facebook post, you give it more visibility. This gives a post with a lot of likes a chance to get even more.
Tip 2

Use Relevant Hashtags

While hashtag makes most people think of Twitter or Instagram, you can also increase followers on Facebook by using hashtags in your Facebook posts. When it comes to hashtags, there are two main approaches. You can either use a literal hashtag like #fashion for a fashion post, or you can use a targeted hashtag.

Eg, if your post is about fitness, you can use the hashtag to bring their brand to the attention of users interested in fitness inspiration. In this case, the hashtag helps you to reach a new audience for their post—an audience that could potentially become Facebook followers.
6

Run and Post Facebook Ads

If you want to find out how to get Facebook followers, Facebook ads are the most obvious solution. You can run Engagement ads to help increase your brand's visibility on Facebook. To be fair, every ad you run is likely to bring an increase in followers, even conversion ads.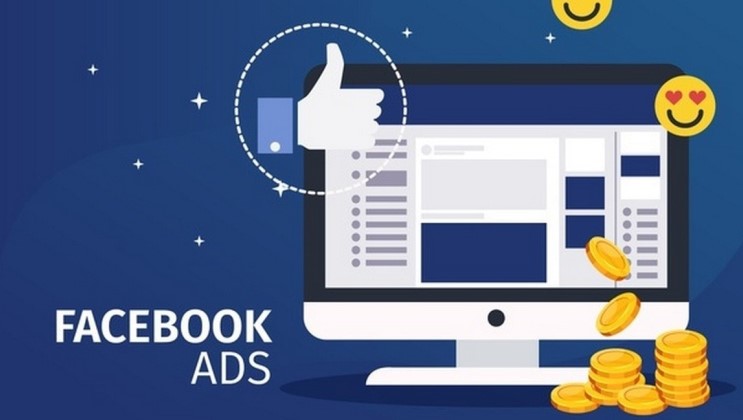 If Facebook users like the ad content, they are likely to engage with the post and may like or follow your Facebook Page. So, if your primary goal is to drive in-store sales, you can run a conversion ad and still increase Facebook likes on your page.
7

Work with Facebook Influencers

If you want to know how to get Facebook followers, sometimes the secret lies in influencer partnerships. The best influencers I've ever worked with weren't influencers at all. In fact, most of them were niche fan sites. You know, those niche sites that just share cool products or cool articles about a niche. They are everywhere on Facebook. And they usually attract a really big audience. And they are usually cheaper than an influencer.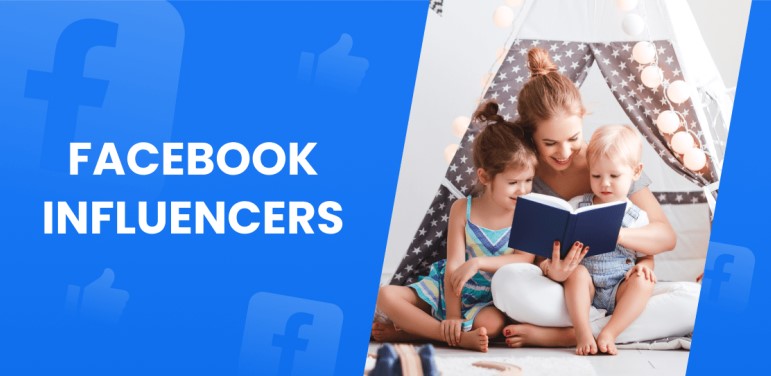 This strategy works well if you are on a very tight budget. But if you want to work with a real influencer, you can also find influencers in your niche. When potential influencers are ready to collaborate, send them a sample product to model. If they share the post on Facebook, ask them to tag your Facebook page in the post. That way, people who are interested in your product are more likely to follow you.
8

Post at High Traffic Hours

You can regularly check what time of day is prime time for your website if you can reach the maximum audience. When your fans are online, it's time to connect with them and generate more and more likes for the brand. When the majority of followers are online, you can quickly grab their attention and target them with the quality content to offer your best services and sell products. Here is an image of suitable time for you to post on Facebook.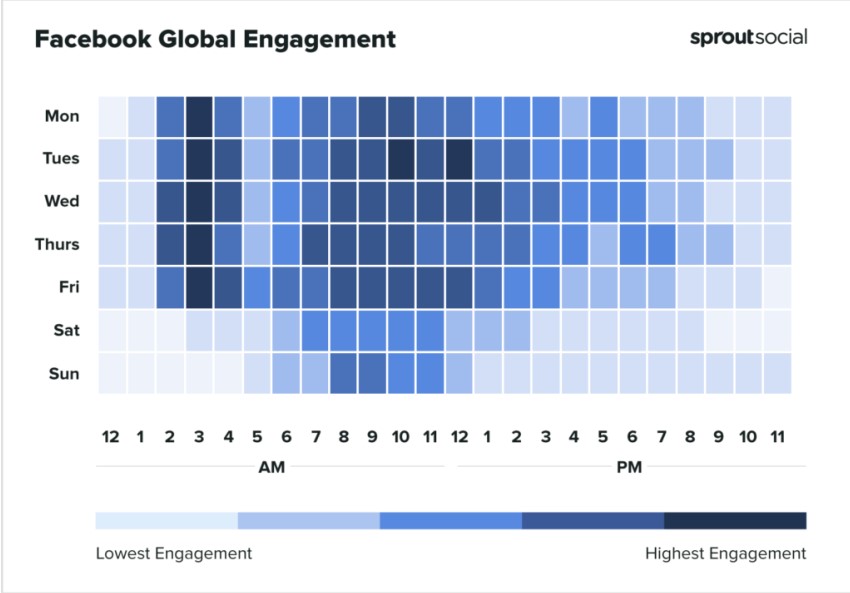 Part 3. FAQs about the Best Facebook Video Editor
1

Is It Worth Buying Facebook Likes?

Buying Facebook likes doesn't help at all. While it might give you a boost to your page likes, it hurts your overall page reach, and it definitely doesn't mean there are more potential customers to connect with. The best way is to attract users by yourself.
2

How Much Do Facebook Likes Cost to Purchase?

Well, likes can be as cheap as a cent per like, or 10,000 likes for just $5.
3

What are the Pros and Cons of Buying Facebook Likes?
Pros
---
A Strong Start: It's so much easier to get a new Facebook profile up and running with hundreds or even thousands of likes than it is without likes. Social Proof can really launch new Facebook Pages in style.
Improve your authority: Facebook users naturally tend to associate likes and other social proof with authority and credibility. The more likes you collect, the more your perceived authority grows.
The Bandwagon Effect: It has been proven time and time again that social proof like Facebook likes naturally encourages others to follow. If we come across a profile or page that seems popular, we're much more likely to take an interest in it and act on it.
Presence and visibility: Facebook uses a variety of metrics - including likes - to determine which posts and profiles to share, recommend, and promote broadly. The more likes you collect, the greater your presence and visibility on the platform.
Effective and Affordable Marketing: Buying Facebook likes is an accessible and affordable social media marketing strategy that is within reach of even the smallest of businesses. Get it right and you could expect a huge ROI.
Level playing field: Buying social proof has become the daily norm for millions of Facebook users worldwide. Even if you decide not to buy Facebook likes, chances are your competitors are already doing so!
Cons
---
No "real" likes: On the other hand, the likes you buy almost always come from Facebook users who have no real interest in what you do, what you sell, or what you have to say. They are just dormant likes to increase the count.
Questionable ethics: The vast majority of critics who oppose buying Facebook likes to denounce the ethical argument. They believe they shouldn't be added to your profile or pages unless you're earning the old-fashioned way.
Potential Detection: If you make the mistake of buying low-quality likes from a low-quality service provider, others can easily spot these synthetic likes. The consequences of this can be serious.
Not a complete solution: Social proof can only be truly effective when combined with a variety of other types of social proof. In other words, you can't expect to gain fame and fortune with likes alone.
Scam Sellers: Unsurprisingly, this is an area of social media marketing that is riddled with fraudulent sellers and scammers. You should therefore be extremely careful when choosing a social seller so as not to get ripped off.
Conclusion
Now you have the facts on how to increase followers on Facebook. There have been a lot of big changes at Facebook in the past few months, but that doesn't make Facebook any less of a powerhouse. It is still the most popular social platform. And their 2.60 billion monthly active users are no joke. All of these users can turn into huge growth opportunities if you play your cards right. Hopefully, some of these tips, epeasically using iMyFone TopClipper will help you increase your Facebook follower count so you can continue to achieve your business goals.