[2023] 3 Steps to Download Instagram Video to MP4 Online
Category: Videos Maker
5 mins read
Does your Instagram account provide original content? Do you want to copy your videos so you may use them later? This is the perfect blog article for you if that's the case!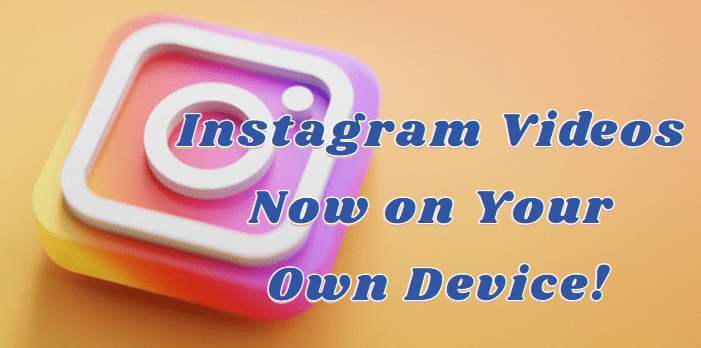 In this piece, we'll talk to you about how to use an Instagram video downloader to quickly and easily convert Instagram videos to MP4 files. We'll talk about the benefits of using MP4 format, how it can be utilized to make better videos, and, of course, how to easily convert Instagram videos into MP4 format.
If you're ready to get going, continue reading and we'll cover all there is to know about exporting video from Instagram to the fantastic MP4 format.
TopClipper-3 steps to download Instagram video to MP4 online
Step 1

Launch and Download iMyFone TopClipper

Install iMyFone TopClipper Instagram video downloader. Launch the program and click "Download Watermark-Free Video" on the main screen. Downloading internet videos without watermarks makes them simpler to distribute.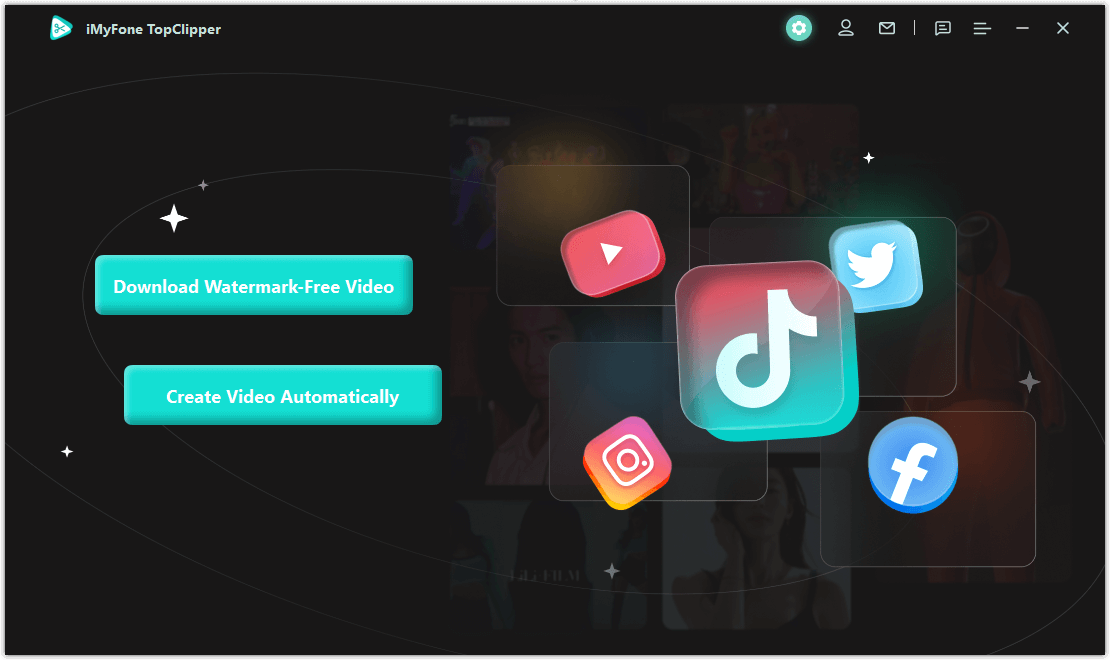 Step 2

Copy/Paste the Video URL

Copy the URL of your favorite YouTube, Vimeo, or other compatible videos. Paste it into the iMyFone TopClipper Instagram video downloader input box and click "Search". Click the emblem of your favorite video platform to visit its website directly. Next, choose the video to download.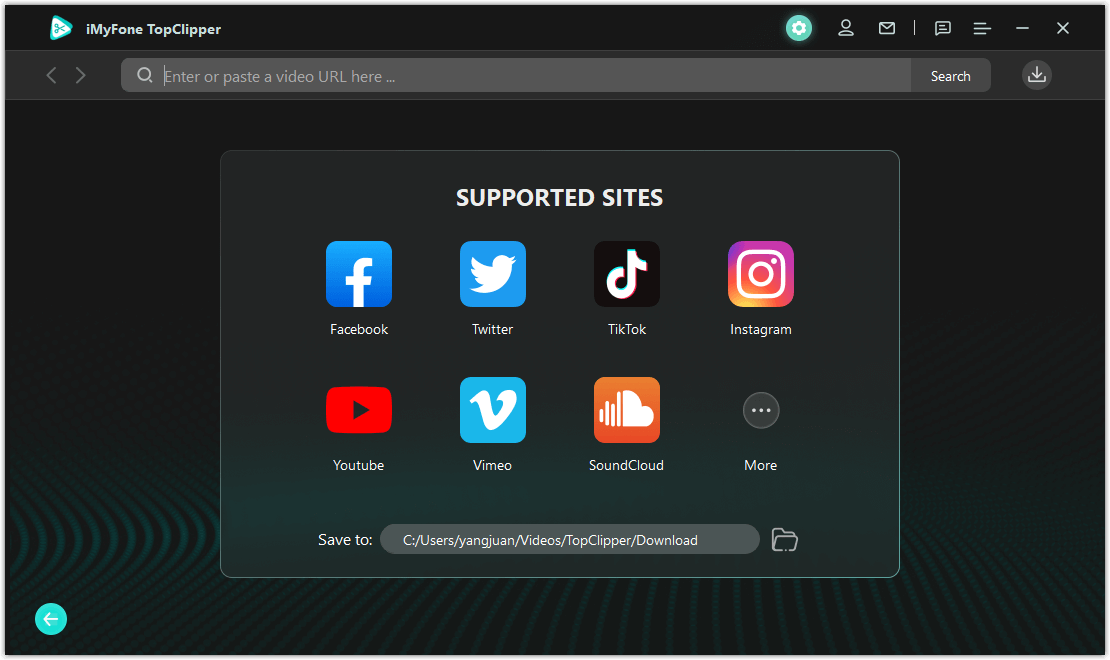 Step 3

Parse

After selecting a video, click "Download" to begin parsing. To download your video link rapidly, iMyFone TopClipper will evaluate and parse its data.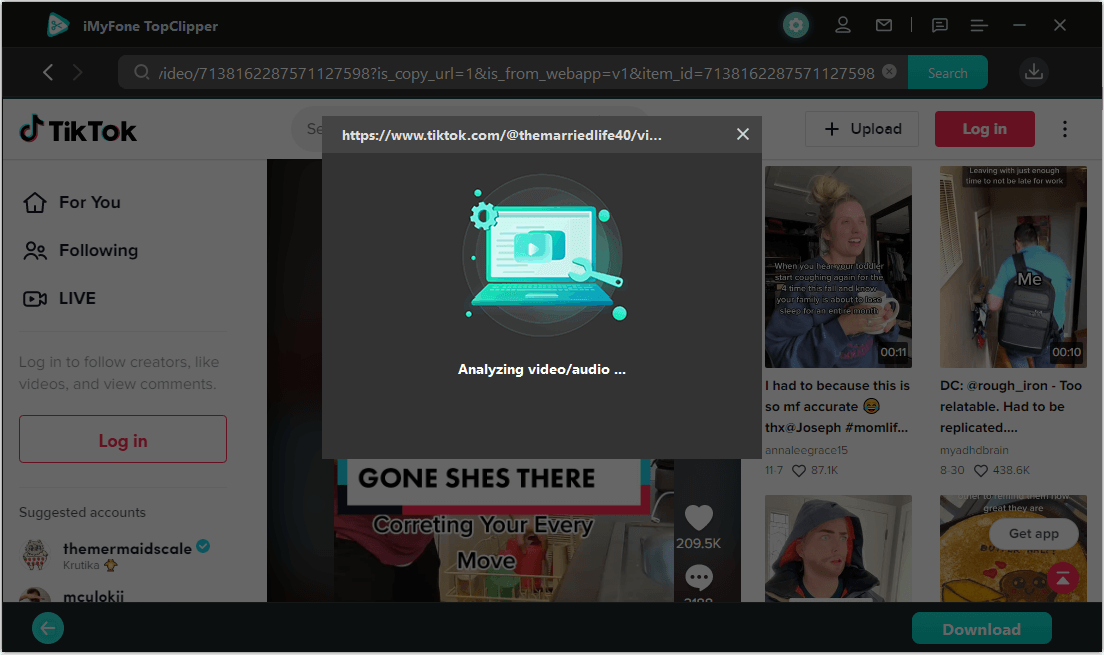 Step 4

Download

After processing, you may download your movie in 720p, 1080p, or 8K resolution for enhanced viewing. Click "OK" after choosing a video resolution.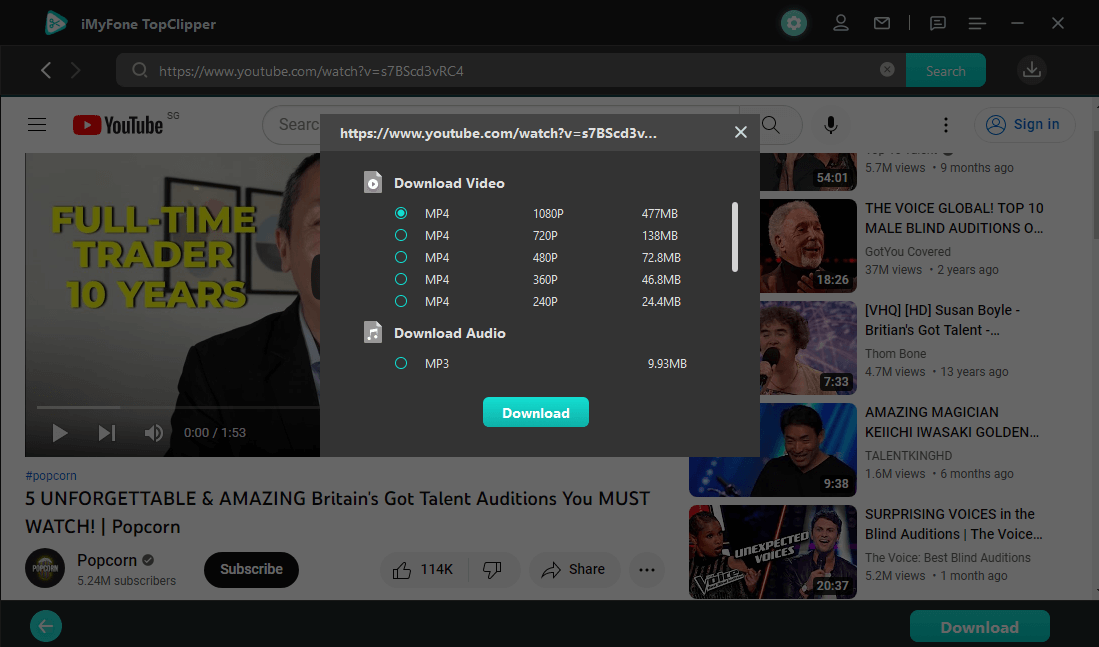 Step 5

Download Completed

Clicking "OK" starts iMyFone TopClipper's download. Downloading may take longer depending on Internet connection speed and file size.

iMyFone TopClipper automatically saves your watermark-free clip to its library for sharing with friends and family!
How to Download Instagram Video to MP4 on Phone
Step 1

Launch TopClipper App

Launch the iMyFone TopClipper app on your smartphone, then scroll down to the bottom of the screen and choose the "Download" option to begin the process of downloading movies.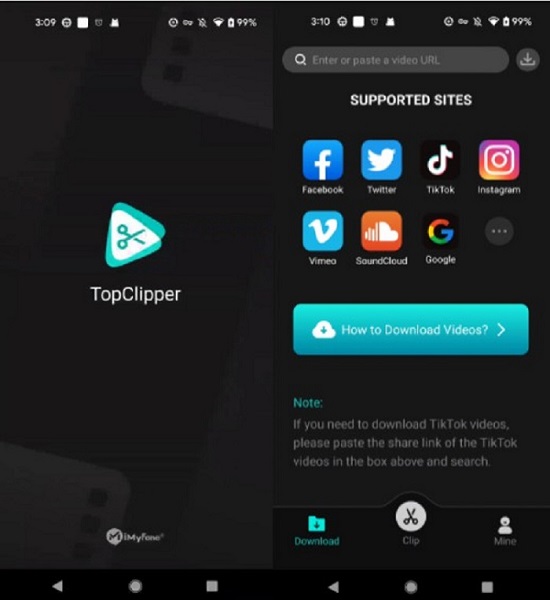 Step 2

Look for Videos to Watch

You have the choice between the following approaches if you want to find your preferred video:
Method 1: Once the application has been started, locate the search box at the very top of the screen, and then input the URL link for the video that you want to watch. After that, you will get a list of results when you click the "Search" button.
Method 2 allows you to locate videos by just clicking on the icons of the various platforms that are shown on-screen. This will bring up a new page for you, on which you may search for the item you're searching for by clicking through a variety of categories and types of music.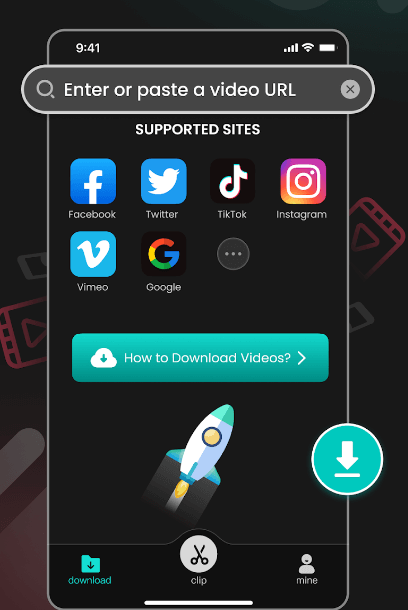 iMyFone TopClipper is an app that has transformed the way that users edit and share their films by converting Instagram videos to MP4 format. Users are given access to sophisticated capabilities such as the automated cropping of newly recorded films, the unrestricted extraction and storing of audio, and more.
100% Free, 100% Working!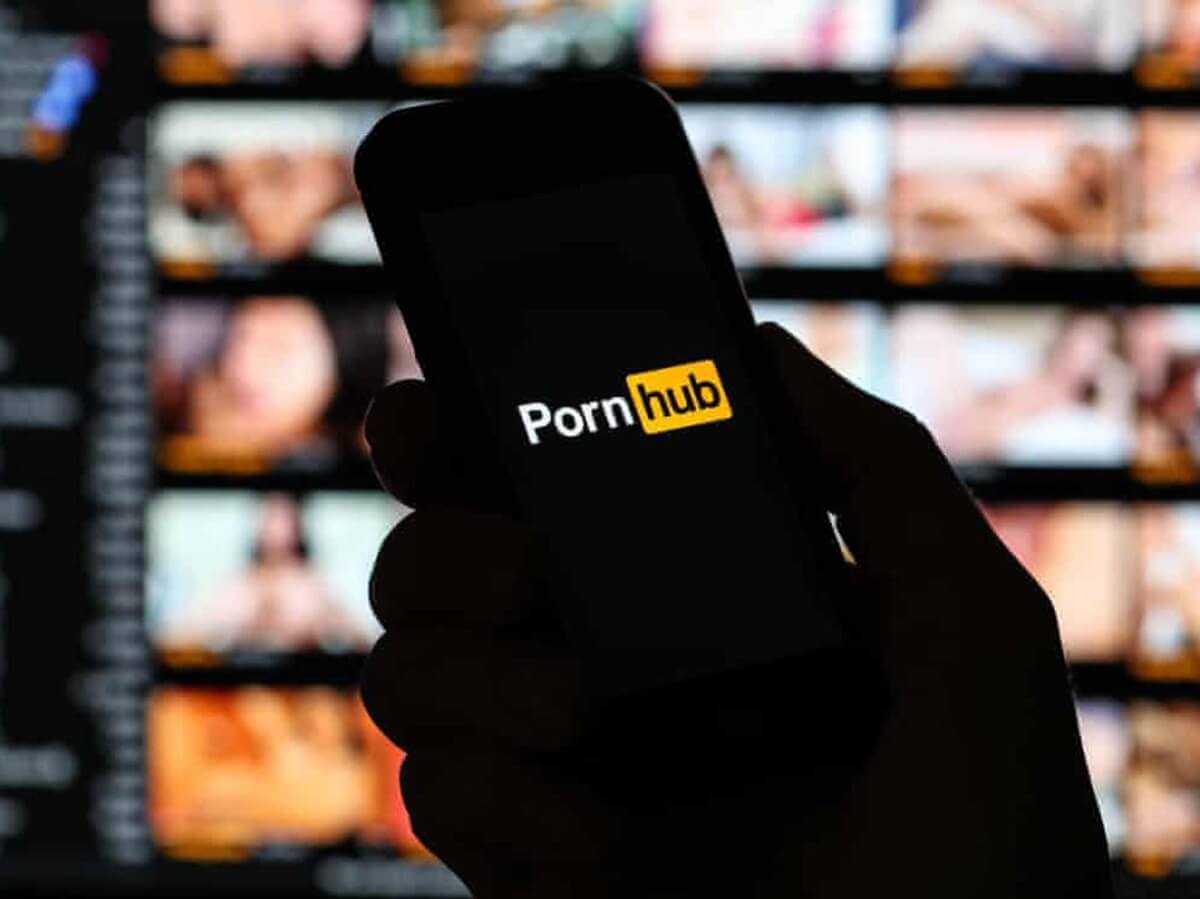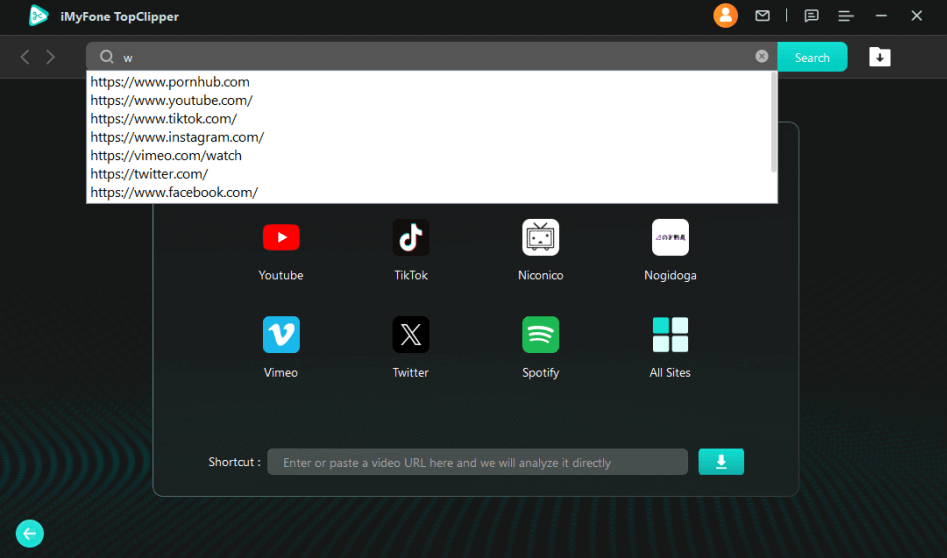 Limited Time 10% OFF Coupon Code for iMyFone TopClipper: TC10OFF
Users of TopClipper can effortlessly trim, divide, and combine movies with the app's assistance. Because of its user-friendly design, TopClipper makes it simple for even those who have never edited films before to get started right away. The interface is straightforward, making it easy to locate and use any of the available features.
In addition, it is compatible with a wide variety of file types, including MP4 and MOV, making it suited for use on any device or platform.
Users who want greater creative control over their edits but don't want to manually alter each option may make use of the many preset templates that are available via the TopClipper Instagram video downloader application.
Because of this, it is an excellent choice for anyone who wants to produce results that seem professional in a matter of minutes, without having to spend hours learning how to use complicated tools.
FAQs about Downloading Instagram Watermark-free Videos
1 When a video is downloaded or saved from TopClipper, will there be a watermark on the video?
Movies that are downloaded won't have any kind of watermark on them, regardless of whether or not they were edited automatically or originated on a website that features user-generated material. This is the case regardless of whether or not the videos were stored before or after the automatic adjustments were done.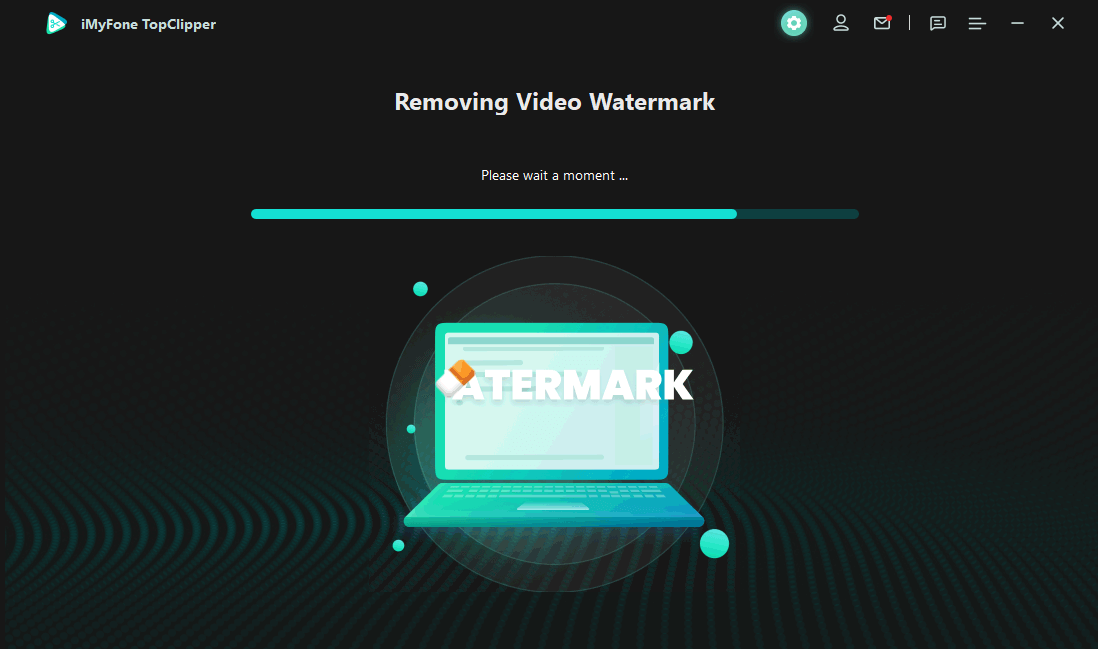 2 Why are the videos that were created by TopClipper the same as the films that I posted to the site?
By manually processing each frame of the movie, TopClipper enables users to make subtle alterations to the video. This is done to make sure that the playback speed of the video is not slowed down in any way. We guarantee that the video you just downloaded has zero connections to the original file that you used to get it.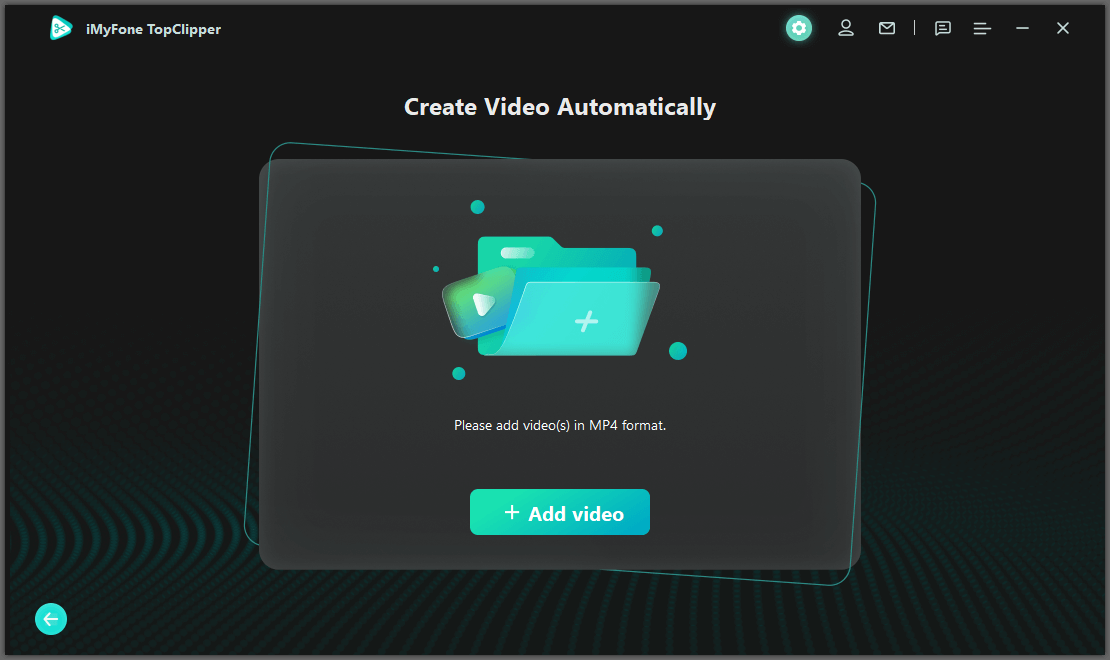 3 Why are How to download protected Instagram videos 2023?
You will need to go to the website for Instagram to copy the direct URL to the post that contains the video that you want to save. Next, you will need to paste the URL into the text box on either site and then click the download option after you are through.
After that, iMyFone TopClipper will provide you with a variety of various quality options so that you may choose the one that best suits your needs.
4 To what extent may TopClipper facilitate the creation of my videos?
The TopClipper Instagram video downloader implements a stringent editing procedure that is successful in several different tests. Using this technology, a large number of the original features of films that have been put online may be updated intelligently.
TopClipper is outfitted with cutting-edge technology that enables it to automatically copy each frame of the movies that it uses as its source material. Because of this, you have a chance of creating a video that is unique.
After you have downloaded the Windows version, you will have full power over the process of editing, and you will be able to work on a large number of films at the same time. You are free to begin making use of each of these capabilities at this very now.
5 What exactly differentiates the free trial from the fully functional version of the software?
The trial version can only be used a certain number of times, but the paid version has an infinite number of times that it may be used by the user. This is the primary distinction between the trial and the paid version.
You are only allowed three uses of the automatic movie generator during the trial time, and you only have one chance to utilize the download-without-watermark option throughout the trial period.
When you pay for TopClipper, however, not only will you have access to all of its features, but you will also experience speedier video downloading and processing rates. This is because TopClipper is powered by a dedicated server (including new features that will be added to the product in the future).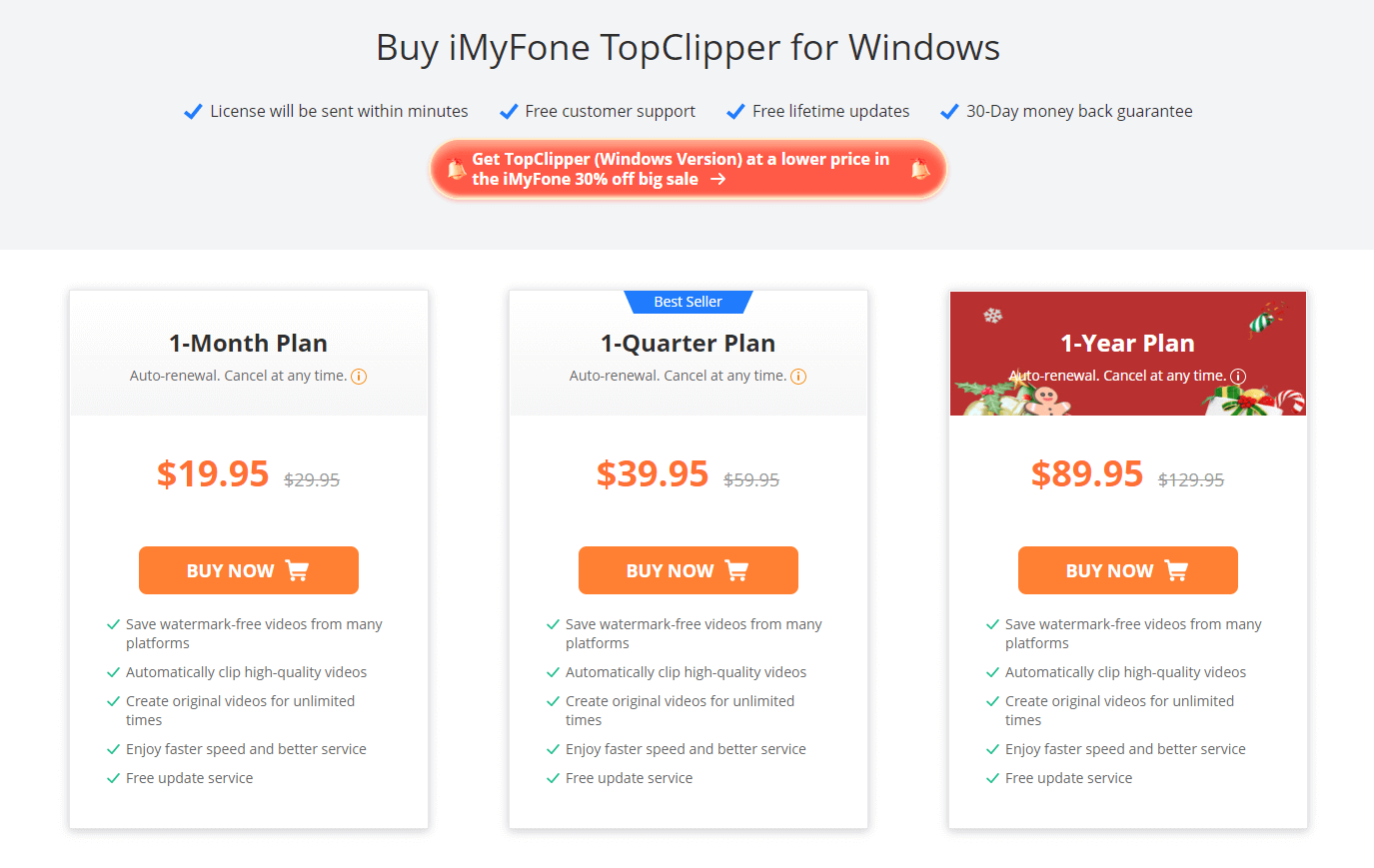 6 Is it possible to crop the video straight using the video that I downloaded?
Yes. You will be able to instantly begin the process of automatically creating an original movie based on the chosen film as soon as you pick the video on the screen showing that the download is complete and click the "Start Creating" button.
This will allow you to begin the process immediately. Because of this, you will be able to begin the procedure as quickly as is practicable. Because of this, you will be in a position to begin the process at the earliest possible moment.
Conclusion
iMyFone TopClipper Instagram video downloader is a fantastic piece of software that excels at combining sophisticated editing features with an easy-to-navigate user interface, making it an excellent choice for both seasoned editors and those just starting in the field.
It is one of the greatest video editing applications that are now available on the market since it caters to users' needs in a manner that is consistent regardless of the complexity of the tools that they need.