A Full Guide about Kinemaster Watermark Remover
Category: Videos Maker
4 mins read
Kinemaster is one of the most in-demand video editing applications. The application is available on both Android and iOS phones. In the app's free version, you get a watermark on all the videos you edit and download. To remove the watermark, users must pay a subscription. There are also some special features after paying a subscription fee.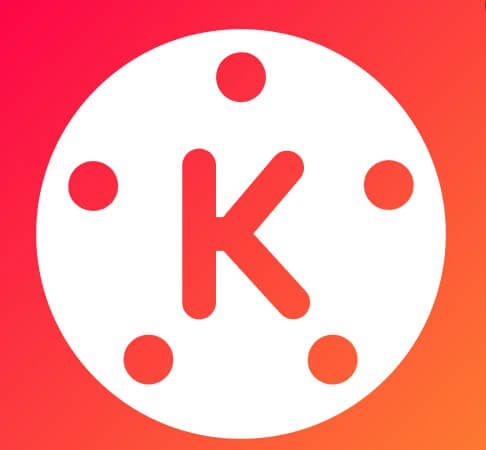 It is a common query from the users: "How can they remove the watermark from fee Kinemaster videos?" One possible solution is to pay the subscription fee. But, a better alternative is to use Kinemaster watermark remover. So, read on to find out how to use Kinemaster without watermark.
Part 1. What Should You Know about Kinemaster Watermark Remover
1

What is Kinemaster Pro Apk Watermark Remover?

Kinemaster is undoubtedly excellent video editing software. However, a drawback to using it is the watermark on edited videos with its free version.

Kinemaster pro apk watermark remover is software that removes watermarks from the videos edited via Kinemaster. The watermark remover maintains the quality of the video and can be used to remove watermarks from Kinemaster, TikTok, or any other platforms.
2

Kinemaster Pro Apk Features

Kinemaster pro apk has a lot to offer its users and is also completely free. All the features mentioned below come embedded with the pro apk version of Kinemaster.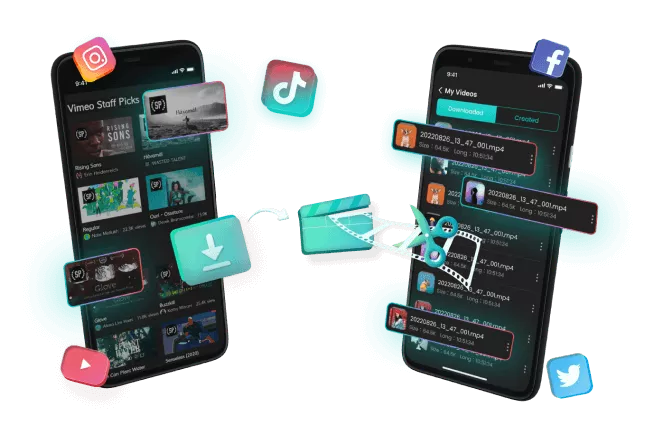 Key Features:
All the videos edited through it will be downloaded without a watermark.
Users can use and enjoy all the premium features of Kinemaster without paying for them.
The resolution of the edited videos can be set up to 4k, depending on the user's requirement.
Users can edit and download videos in any format. All formats are supported in the application.
The pro apk version offers many advanced filters that can be easily applied to the videos.
The pro apk version also has better transitions to be added to the video.
3

How to Remove TikTok Watermark with Kinemaster Pro Apk?

To remove the TikTok watermark, you must have an activated version of the Kinemaster app apk downloaded on your phone or PC. Once you have it, you can use it to remove the watermark from videos for free.

If you already have Kinemaster installed on your device, go to the "App info" settings and delete all the data from the app. After this, uninstall the app. If you ever installed Kinemaster but then deleted it, in that case, reinstall Kinemaster from PlayStore, then go to "App Info" settings and delete all the data. Then uninstall the app.

You can skip this step if you have never installed the Kinemaster on your phone.

Here's a step-by-step procedure to follow:

Step 1: The next step is to download the Kinemaster app APK.

Step 2: Once downloaded, open the app. Click on the Upload button to upload the video.
Step 3: Once uploaded, you will see there is no watermark on the video.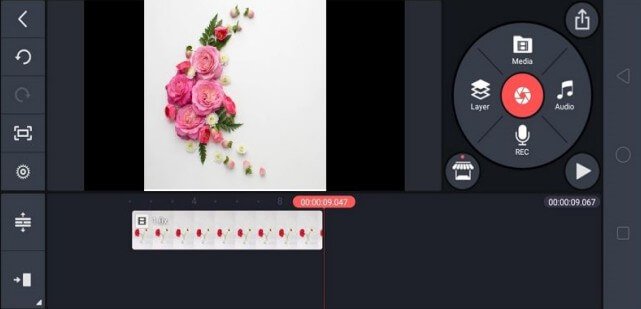 Step 4: Make changes to the video as you like. Once done, tap on the Export button to download the video without any watermark.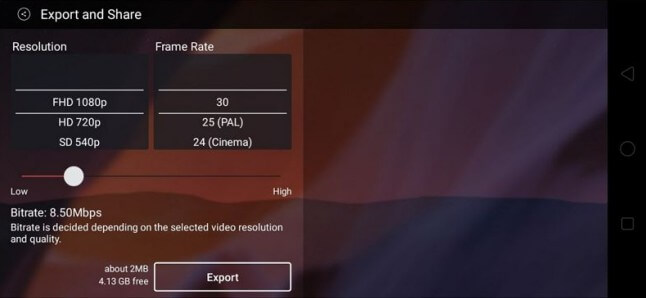 The software is compatible with 720p and 1280p.
All types of formats are supported.
Chroma key allows easy changing of background in a video.
All basic video editing features are available.
Some audio formats are not supported.
Only 20 layers can be inserted.
4

Reviews of Kinemaster Pro Apk Watermark Remover

"There are powerful tools that I can use and the features and tools are easy to navigate through, you do not need to be a professional editor to be able to use it."

My overall experience with kind master has been a great one. I think that it's a great mobile video editor.

It consumes a lot of ram, so sometimes, your device can also lag while using this software. For a new user, it is very complicated to use it.
5

FAQs about Kinemaster Pro Apk Watermark Remover

Q1. Is Kinemaster Watermark Remover Safe?

Yes, Kinemaster is a very safe video editing application.

Q2. Can I Download the Kinemaster Watermark Remover on a Computer?

Kinemaster is designed for Android and iOS devices. Many PC platforms do not support Kinemaster.

Q3. How to Edit Videos with Kinemaster?

Open the Kinemaster app and upload the video you need to edit by tapping on the "+" icon.
Now, choose the Empty project; option and select Media Browser. Choose your video.
Tap on the tick in the top-right corner.
Your video has been uploaded. Edit it as you like.
Part 2. A Better Alternative to Kinemaster Pro Apk Watermark Remover
The best and most widely known competitor to Kinemaster is iMyFone TopClipper. It is an easy-to-use, automatic video editing tool. The application automatically adds the final touches to the video, making it look like a work of a professional.
With a super user-friendly interface, editing videos is right at your fingertips. TopClipper is the top auomatic watermark remover for TikTok in the market.
1

Features of iFone TopClipper Watermark Remover

Unlike other applications, in which you can only upload one video at a time, iMyFone TopClipper provides you the feasibility to remove watermarks from multiple TikTok videos in a single click automatically. Not only does the batch mode saves your time, but it multiplies your productivity. This will make your videos get more free TikTok likes and go viral immediately.

Moreover, TopClipper for Android now can freely save videos without watermark from different platforms, like facebook, Instagram and TikTok,etc. You can try it for free now.
2

Steps to Remove TikTok Watermarks in One Click

Just follow the video or 3 simple steps to remove the TikTok watermark from videos.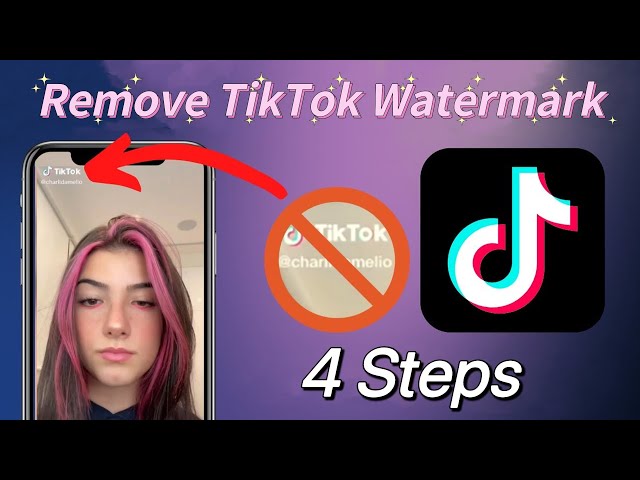 Step 1: Launch iMyFone TopClipper on your computer and choose Remove Watermark mode for the next step.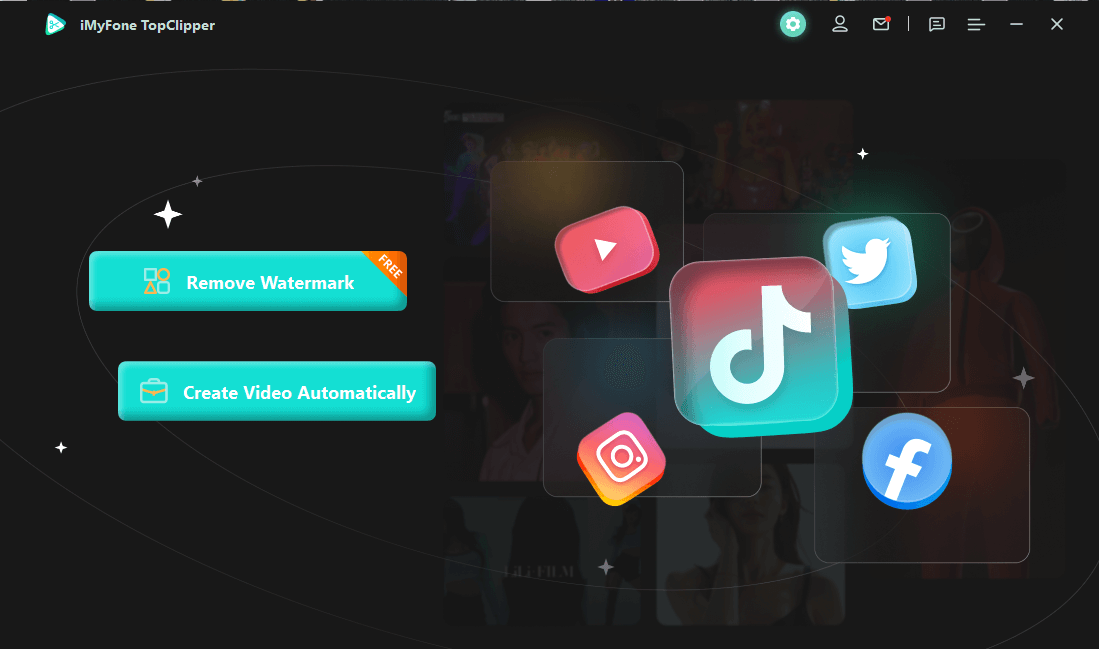 Step 2: On Tiktok, find the video you want to remove the watermark from. Tap on the share option and copy the URL of the video. Then open the iMyFone TopClipper app.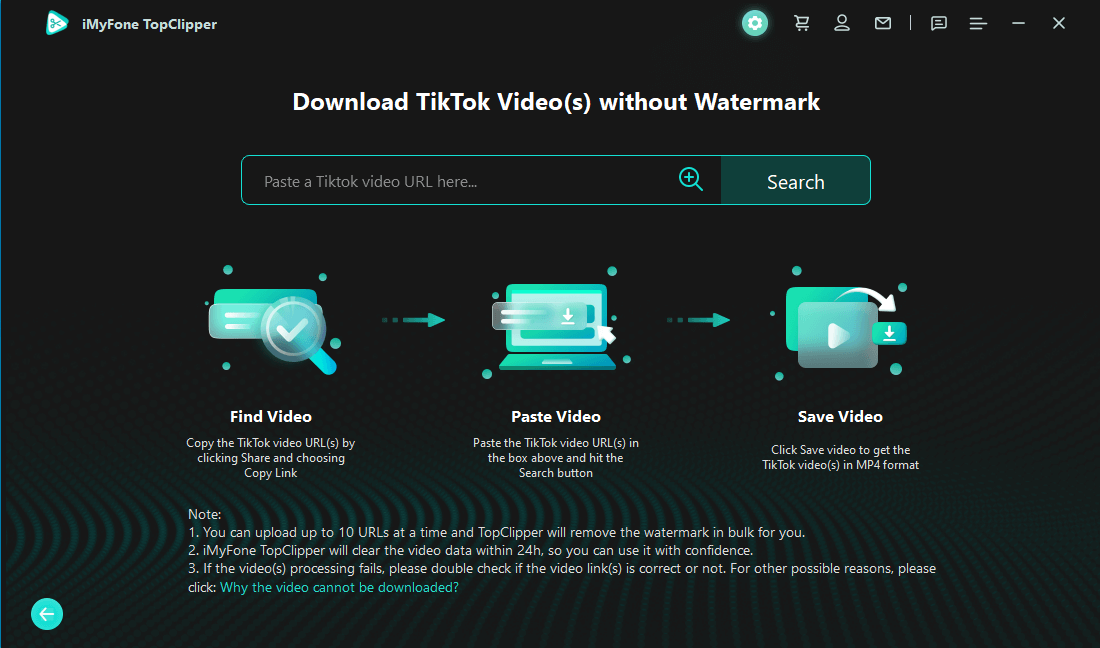 Step 3: As you tap on the Search button. Your video will be searched from TikTok automatically, and you will be directed to a new page. Tap on the Save video button to save your video without a watermark.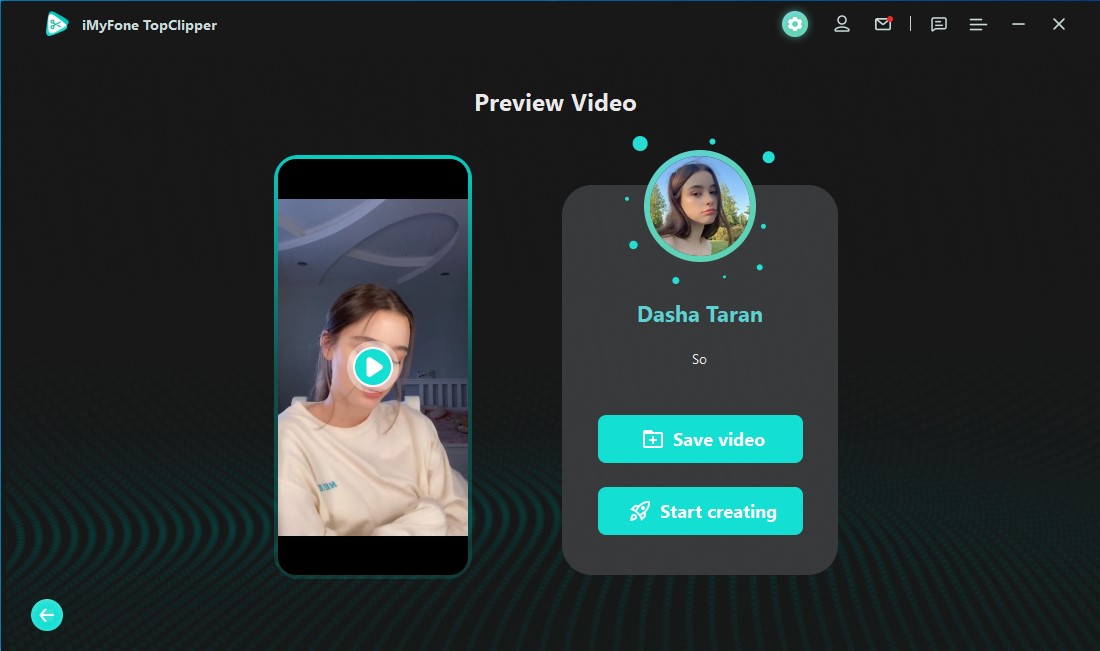 Can remove watermarks from TikTok, YouTube, Facebook, and other social media platforms videos in a single step.
Can also edit videos in batches.
Automatic video editing tool that intelligently adds finishing touches to the video.
Most professional video editing features are free-to-use.
Offer a free trial before you go for the paid version.
No stock videos or stock images are available.
Customer support is only available through email.
3

Reviews of iMyFone TopClipper Watermark Remove

"This tool makes my videos get more views, likes, and followers! I can create videos quickly without any editing skills! That's great!

"It is no doubt that iMyFone TopClipper is the best video maker in the world! Its free trial is also helpful! I am ready to buy it!

"I feel very good using TopClipper; it's a very easy-to-use application, especially for beginners!
Conclusion
Performing a single Google search for watermark removers will bring you hundreds of results. You can definitely try them one by one until you get frustrated by running into problems one after another, but we wouldn't want that for you. It's better to trust the professionals, so go ahead with iMyFone TopClipper and save time showcasing your creativity.