Top 5 Ways to Download TikTok Video without Watermark on Android
Category: Videos Maker
4 mins read
Do you get fascinated when you see the amazing video song on TikTok? You are not alone! Well, do you sometimes have the urge to post those videos on your TikTok account page or download them? However, the TikTok watermarks come as a hindrance. But, we have the following discussion about the best apps that can help you download TikTok video without watermark on Android. In this article, we will show you 5 practical methods to help you.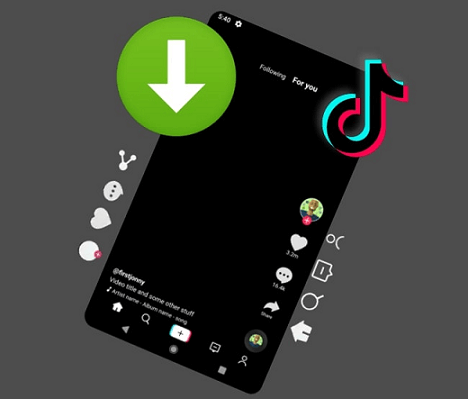 Part 1. 5 Practical Android Apps to Download TikTok Videos
Let's begin the discussion with five such Android apps that will readily help you download TikTok videos without a watermark on android. They are as follows.
1

iTubeGo for Android

iTubeGo is the most preferred app when it comes to downloading videos from TikTok. It is a platform with versatile features, supporting numerous uncountable file formats. Thus, it is highly recommendable for advanced and proficient uses as well. It includes an in-built video converter. Therefore, you can convert the video from TikTok to any other file format via this app. The formats supported include MP4, MP4A, MP3 and the like. The app is compatible with Mac, Windows and Android. The pricing starts at $9.95 per month, with a 30 days refund policy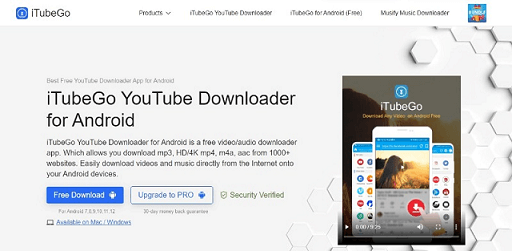 2

Snaptube

Snaptube is another highly recommendable and popular app for downloading videos from many social media platforms; in the best quality. It helps you download TikTok videos at the highest possible resolution. There are zero restrictions on the size of the video or the duration of the video. The file formats that the app supports are MP4, HD and MP3. The platform compatible with this app is android. The software is entirely free to use.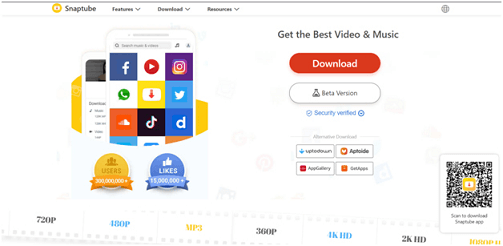 3

Video Downloader for TikTok

The Video Downloader for TikTok is a simple application for downloading any TikTok video you want. The app is available for free and downloads TikTok videos for you without any watermarks. The interface is simple, and thus, the application is easy to use. The video quality of downloaded videos is HD and, thus, is highly satisfactory.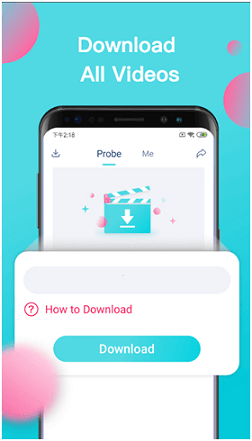 4

SaveTok

SaveTok is one of the most common options when it comes to downloading TikTok videos. It is immensely simple to use and is available for Android devices. When you have SaveTok on your device, you can download any component related to TikTok. Whether it is a profile on TikTok, video playlists, bookmarks or the like, you can download them all through this app.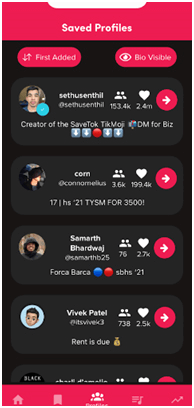 5

TT Downloader

TT Downloader is a highly-efficient app for downloading videos from TikTok. You can download any TikTok videos in no time. The time taken by this application is impressive. The interface is additionally simple. Thus, the app is easy to use as well. This app supports many file formats and lets you download any video on TikTok. You need not pay any charges for this app. Thus it is available for free. Also, you need not pay any registration charges for using this app. there are no third parties involved, and thus, it is safe to use the app.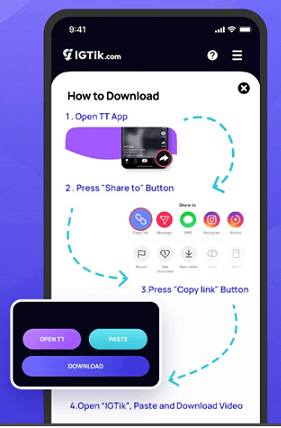 Part 2. Best TikTok Video Downloader without Watermark for Android - iMyFone TopClipper
So, we have discussed five different applications that can readily help you remove TikTok watermarks on Android. But why not know about the best tool that will readily help you remove TikTok watermarks, download its videos and offer you many more benefits? The tool is iMyFone TopClipper. It is highly proficient software that is viable for Windows OS 8, 8.1, 7, 10 and 11. Let's see its detailed features!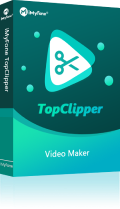 1,000,000+ Downloads
Key features of iMyFone TopClipper:
Help you save the video without TikTok watermarks effectively.
Re-edit popular videos and then post them on your account page to help you go viral.
Download videos from social media platforms like TikTok, YouTube and Instagram.
Supports re-edit the videos from both iOS and Android.
Now, let's watch a turorial video to help you fully understand iMyFone TopClipper.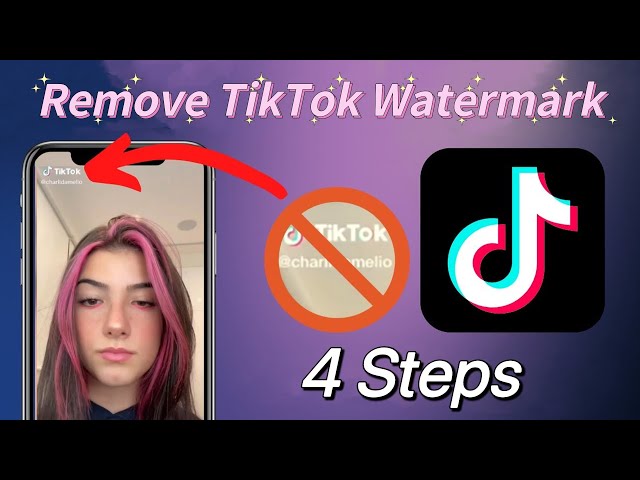 Next, let's move to the tutorial steps are as follows:
Step 1.

Launch TopClipper App

Launch iMyFone TopClipper and click Download at the bottom to download videos.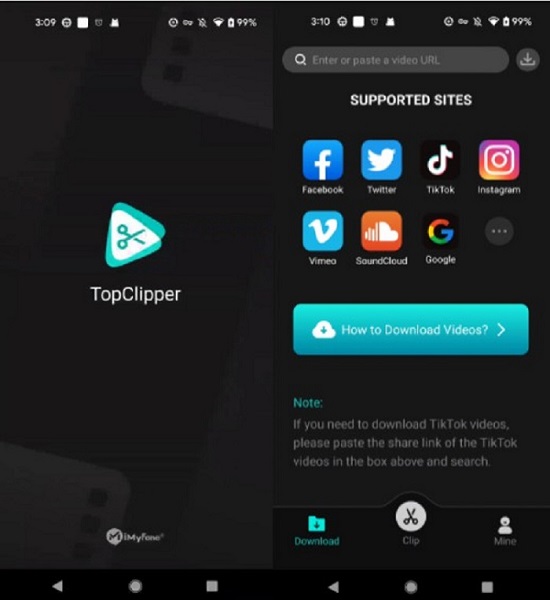 Step 2.

Search Videos

Method 1: Click Search after inputting the video link you are looking for in the input box at the top.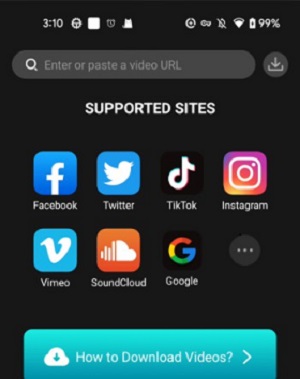 Method 2: Click each video platform onscreen to view your favorite videos.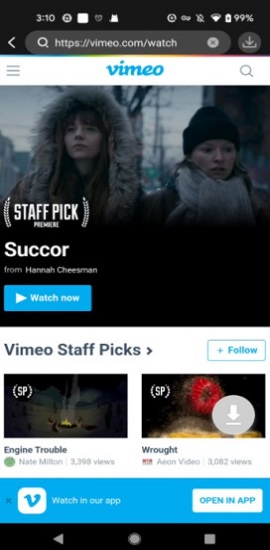 Step 3.

Download Videos

When the download icon on the right side lights up while playing a video, click the icon and select the desired resolution to start downloading the video.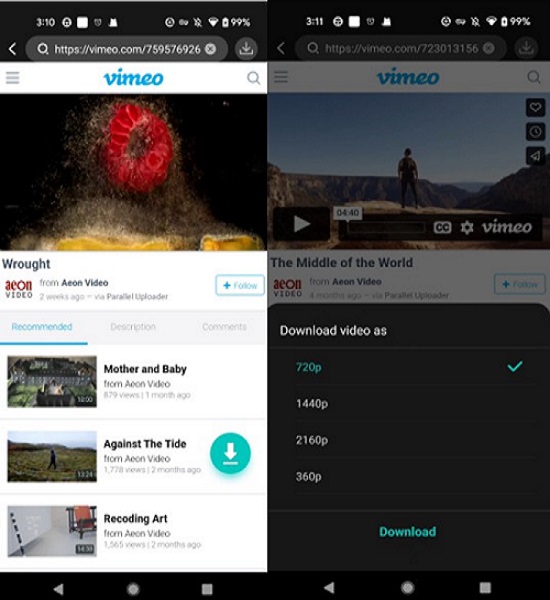 Step 4.

Check the video downloading progress

By clicking the download icon on the top right, you can go directly to the download list and view the download progress. You can preview, cancel or delete the video, view the saved location or automate the editing of the video directly after saving the video.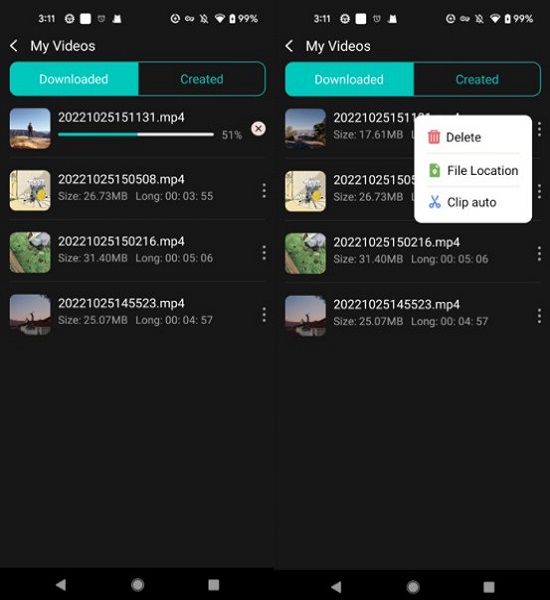 FAQs about Download TikTok Video without Watermark for Android
1

Is Removing a Watermark illegal?

It would not be considered illegal if you just remove the watermark for common use, like good watching experiences. But if you remove the watermark for business use, then the creator of the video has the right to sue you.
2

Is Watermark Remover Safe?

Yes. It is risk-free to remove watermark from a video or image online with iMyFone TopClipper. iMyFone TopClipper is a video watermark remover for Windows users. Its watermark remover allows users to remove watermark from a video for free and no need to worry about violating any terms.
3

Is Watermark Remover Safe?ost recommended tool to remove watermark from videos. It can remove watermark from a video file without blur by cropping, replacing and erasing it directly.
Conclusion
These are the different Android apps that will help you download and save videos from TikTok without any watermarks. However, if you are looking for a tool that can remove the TikTok watermark for free and supports re-edit the videos from both iOS and Android, then we highly recommend iMyFone TopClipper. Its powerful functions will never let you down! Just click the button below and give it a try!