[Fixed] Repost TikTok without Watermark - Step by Step Guide
Category: Videos Maker
3 mins read
Who doesn't want to increase their followers on a social media platform like TikTok? The more followers you have on TikTok, the more your popularity will grow. You all know that making a new TikTok video takes time. So, people prefer to repost their old videos to save their efforts on making new videos. Also, if you repost your videos on TikTok, it can help you to get more reach and you may get more followers.
But reposting TikTok can also show the watermark of the video and that feels annoying every time. So, how can you repost videos on TikTok without a watermark? If you are wondering the same, go nowhere and scroll down. Here, we will guide you through how to repost TikTok videos without watermark step-by-step.
All-in-One Video Downloader & Editor for TikTok/ YouTube/ Twitter/ Instagram Video
Part 1. Repost TikTok without Watermark Through an App [Not Recommended]
If you want to repost a TikTok video without watermark, you can easily do that. All you have to do is follow these simple steps and know how you can do it.
Following are the steps you should follow:
Step 1. To begin, log in to TikTok. Jump into the home tab to find a video you would like to repost.
Step 2. Tap on the arrow icon on the right side of the screen. Here, select the Copy link option.
Step 3. Open your browser and visit snaptik.app website. Here, paste the video link which you have copied into a window (at the top of the screen).
Step 4. Now, click on the Download button. Then, upload your downloaded video to TikTok feeds.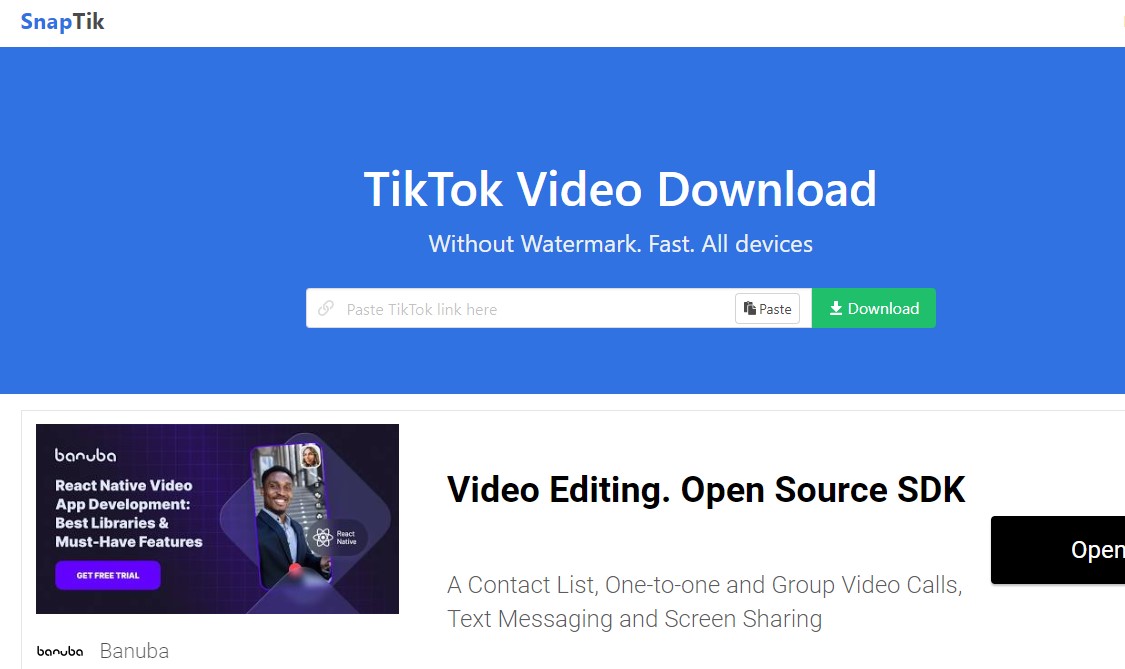 Disadvantages of this method:
You can adapt the above-mentioned step to repost TikTok without a watermark. But it has some drawbacks which might want to know about.
The location of the button might cause trouble for you because you can click on the button and share the video unintentionally.
If your reposted TikTok video is detected by TikTok, they will take action and also won't allow the videos to go viral.
Part 2. A Better Choice to Repost TikTok without Watermark
Here, we have a better solution where you don't have to get into any intellectual property rights or worry about sharing the video accidentally. You can repost a TikTok video by downloading and removing the watermark by using iMyFone TopClipper. It is an amazing video editing tool and comes with amazing features.
The top best features iMyFone TopClipper helps you to understand how it can make your experience of video editing better. The helpful features are mentioned below:
Now, you may have questions in your brain how this tool can help you in reposting a TikTok video without a watermark. And how you can use it? We have mentioned a simple step tutorial to help you with that.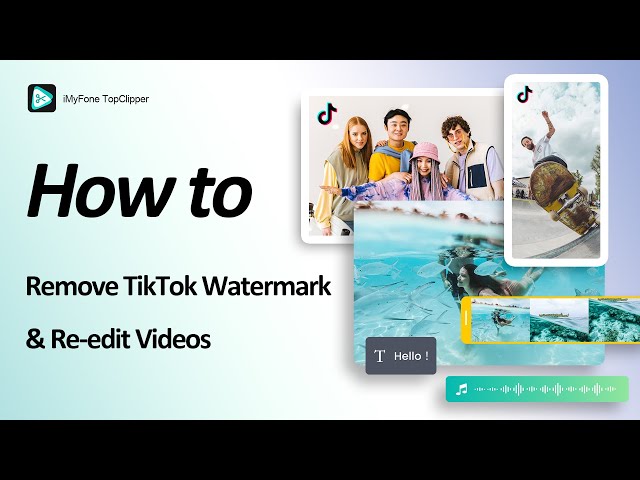 Step 1. First, download, install and open TopClipper on your PC or laptop. Then, select the Remove Watermark mode.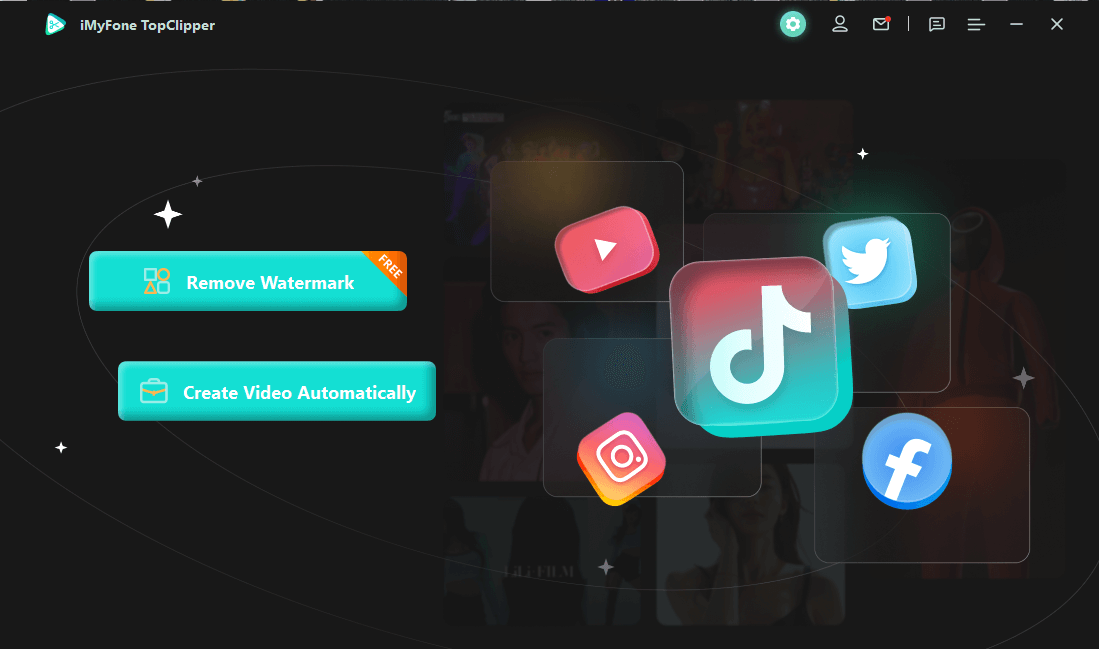 Step 2. Capture the URL of the video by copying it. Then move to the TopClipper page and get the link pasted in the search box. Click on Search afterwards.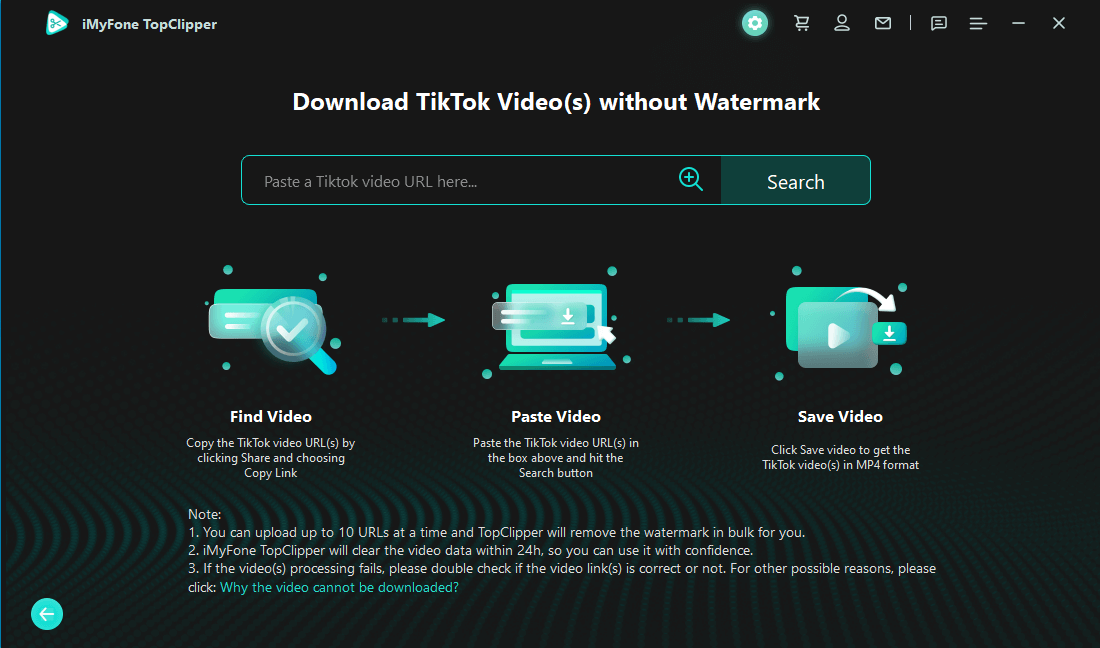 Step 3. This tool will take a few minutes to remove the watermark of the TikTok video.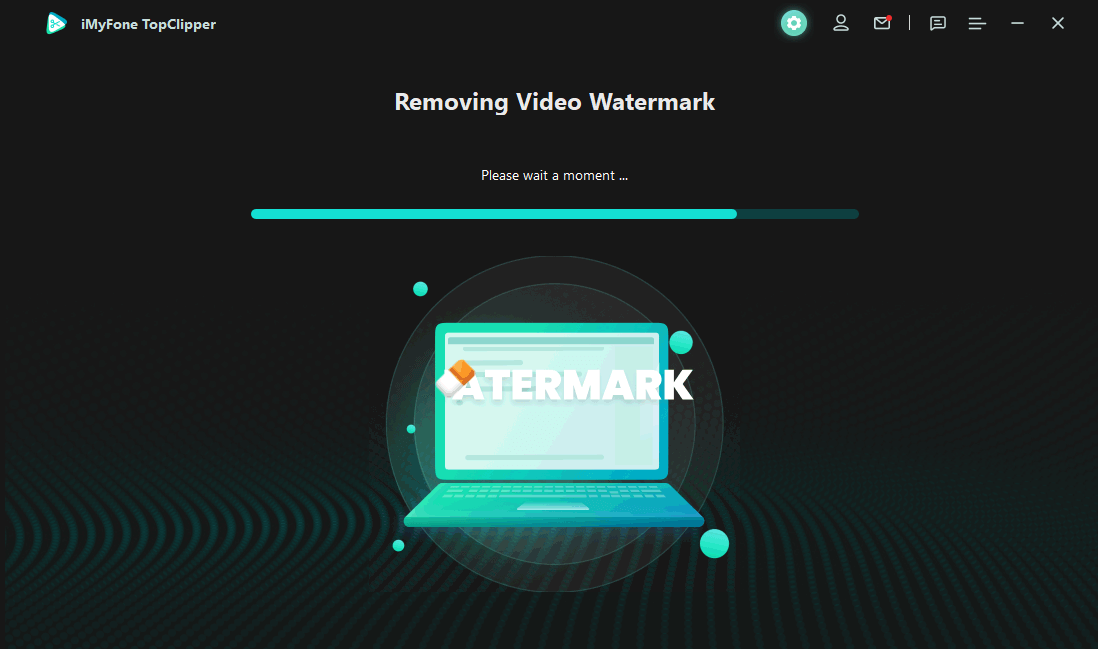 Step 4. You can preview the video after TopClipper completes removing the watermark. Now, tap on Save video to save it to your PC or laptop.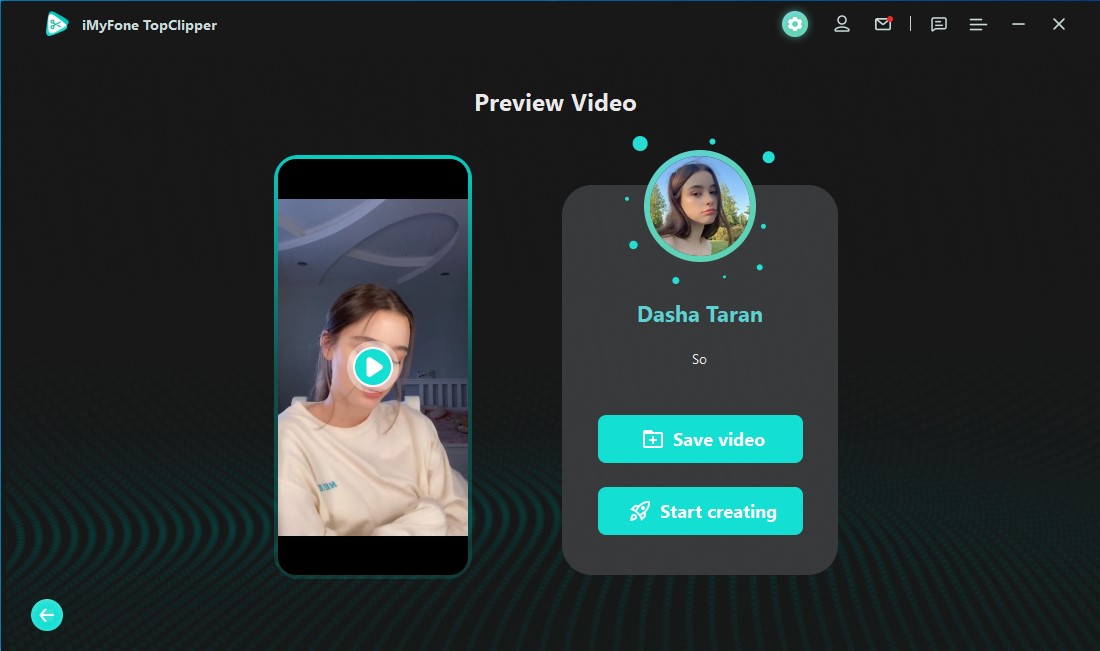 Now, if you have removed the watermark from the video and saved it then the next part is to use the second feature of iMyFone TopClipper - Create Videos Automatically to change video parameters to avoid the TikTok algorithm.
Follow these simple steps:
Step 1. Once installed, open iMyFone TopClipper and select the Create Video Automatically mode.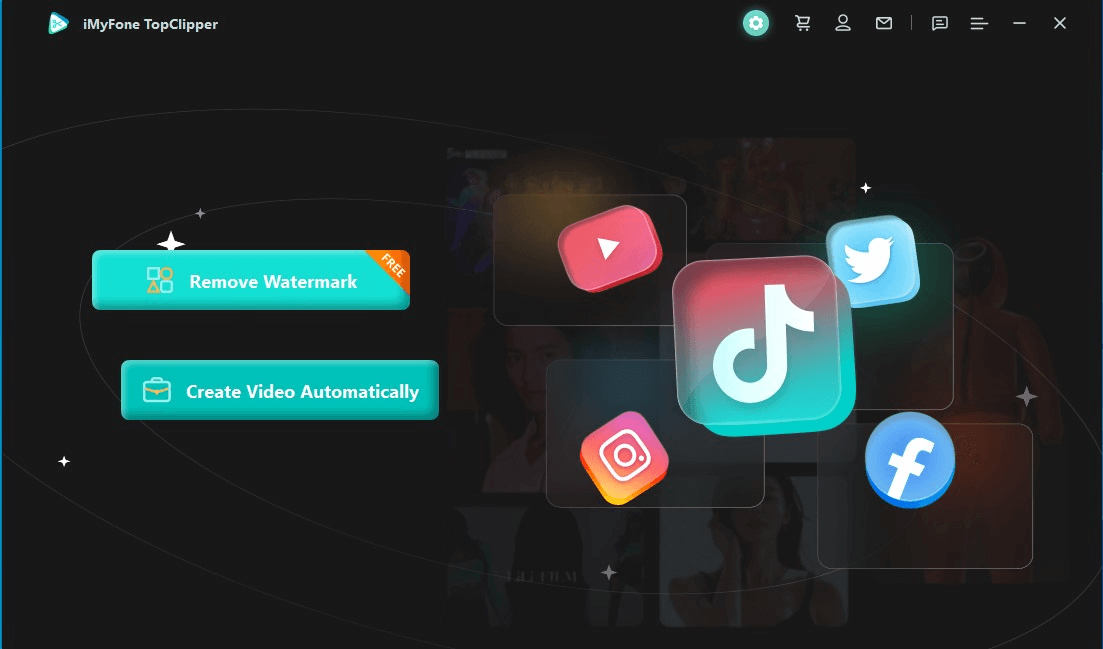 Step 2. On the next screen, click on +Add video and upload a video in the format of MP4. Please make sure that the video has been saved in advance.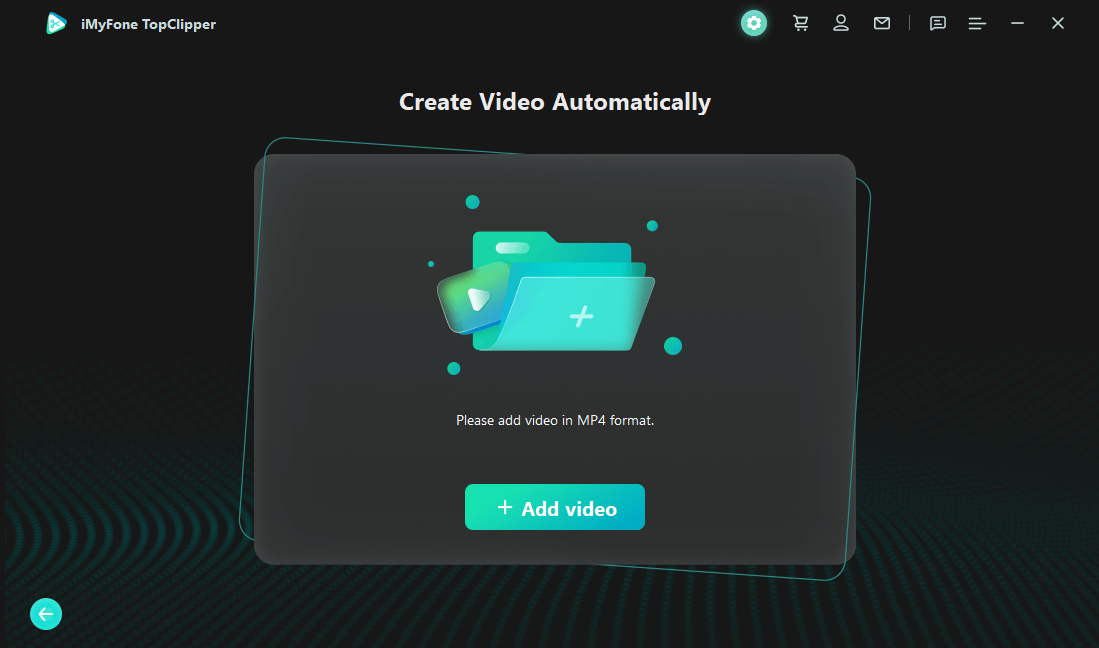 Step 3. Once uploaded, a creation preparation page will appear where some basic information about your video will be shown. Now, click Start and the program will automatically create a video. You can also click Settings Options for custom settings.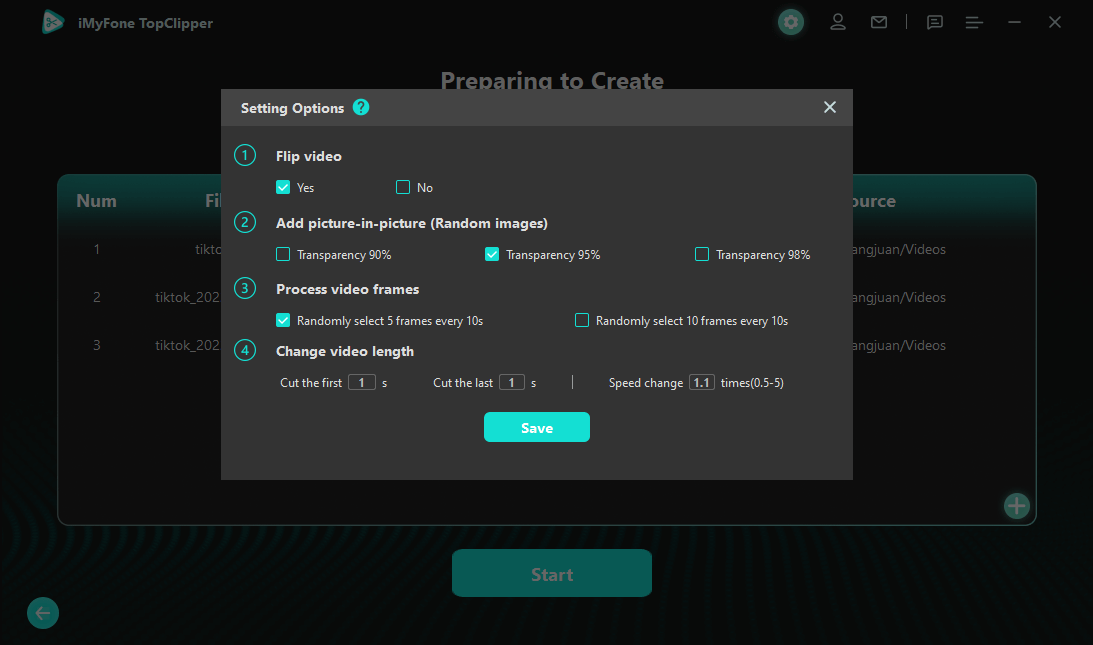 Step 4. It will take only a few minutes to re-create an original video.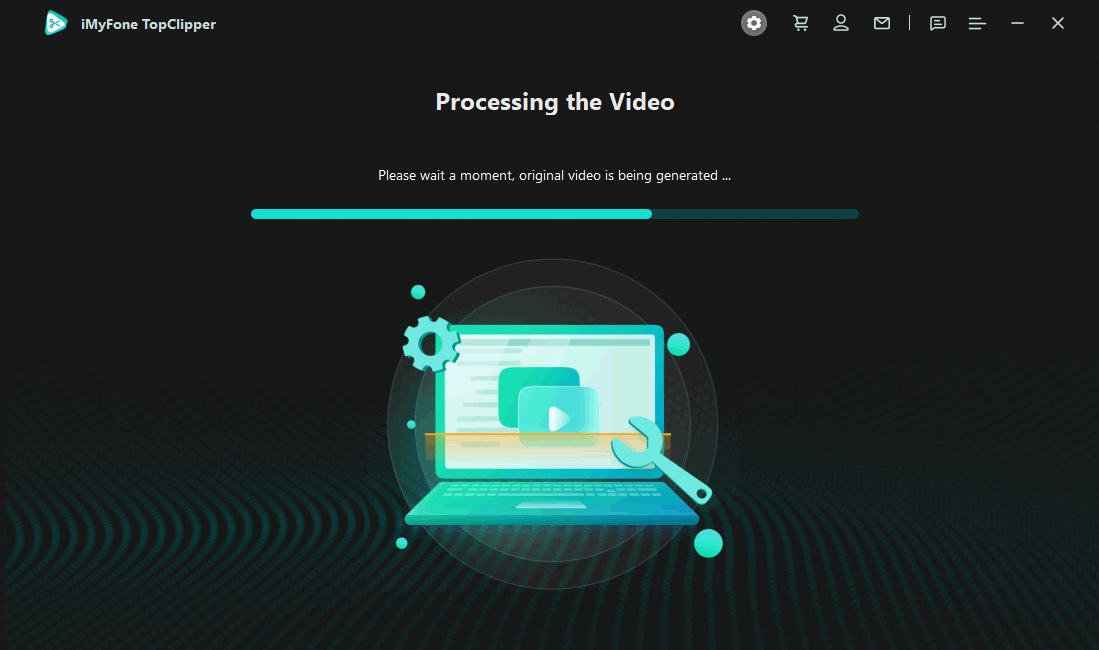 Step 5. Now, you can preview the video. At last, click on Save to save the video on your PC. And, your video is ready to get reposted on TikTok or other platforms.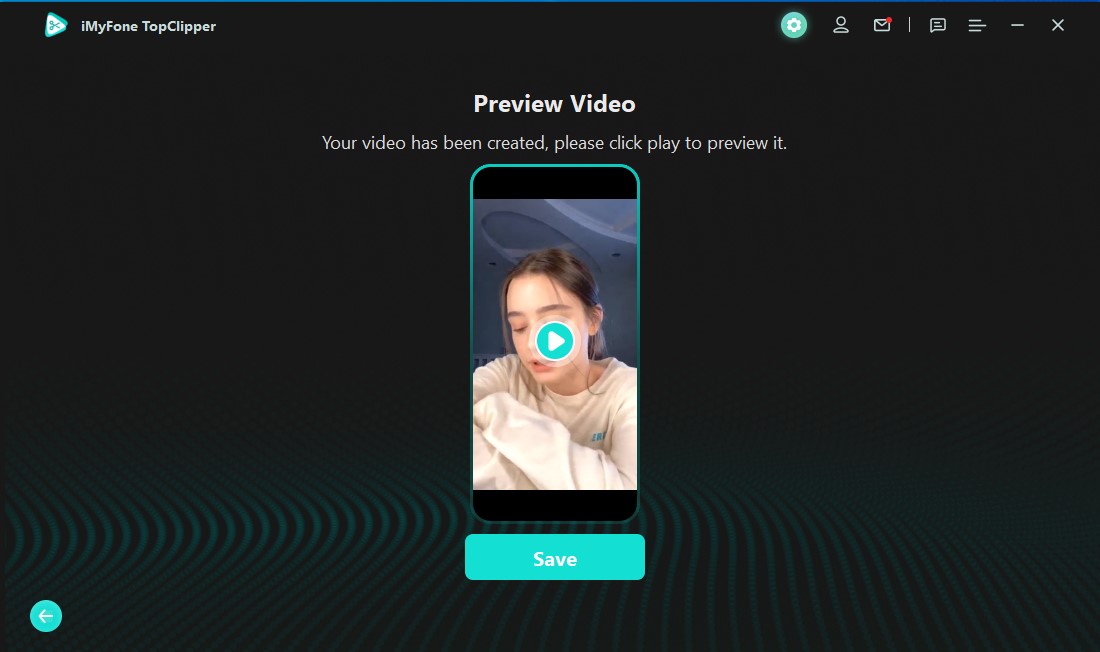 Advantages of iMyFone TopClipper:
iMyFone TopClipper can re-edit TikTok videos. And you can repost it to get more reach. TopClipper avoids TikTok algorithm by altering the parameters by flipping and mirroring the video within seconds, creating a picture-in-picture clip without selecting from video footage, process the video frames. With the help of TopClipper, you go viral in less time in any paltforms, like YouTube Shorts and Instagram Reels.
Conclusion
Here, in this article, we have discussed how you can repost a video on TikTok without watermark. If you remove a watermark from a video by using the simple method, there are high chances that TikTok can identify the video and stop that video. If you want a reliable solution then you can use the iMyFone TopClipper automatic video maker tool.