Imagine that you are scrolling down TikTok videos on your iPhone or Android smartphone, and suddenly you liked a video so much that you want to keep that on your phone. But you don't have the time to do all the copy and paste the URL and then download it. You just simply screen record the video, right? It can also add a watermark to it. And that can annoy you every time you do it.
So, what's the solution for screen recording TikTok without watermark? Here, in this article, we will introduce you to a best alternaitve way to screen record TikTok videos without the watermark.

iMyFone TopClipper
Let's remove TikTok watermark using iMyFone TopClipper, a better solution to screen record TikTok videoswithout the watermark.
Part 1. A General Way to Remove TikTok Watermark: Screen Recording
You can easily screen-record TikTok videos without a watermark. If you have an Android phone, you can follow the below-mentioned steps:  
Step 1.First, open the "Screen Recorder" feature on your android phone.
Step 2.Now, tap on the video recorder icon and then start recording the TikTok video you want.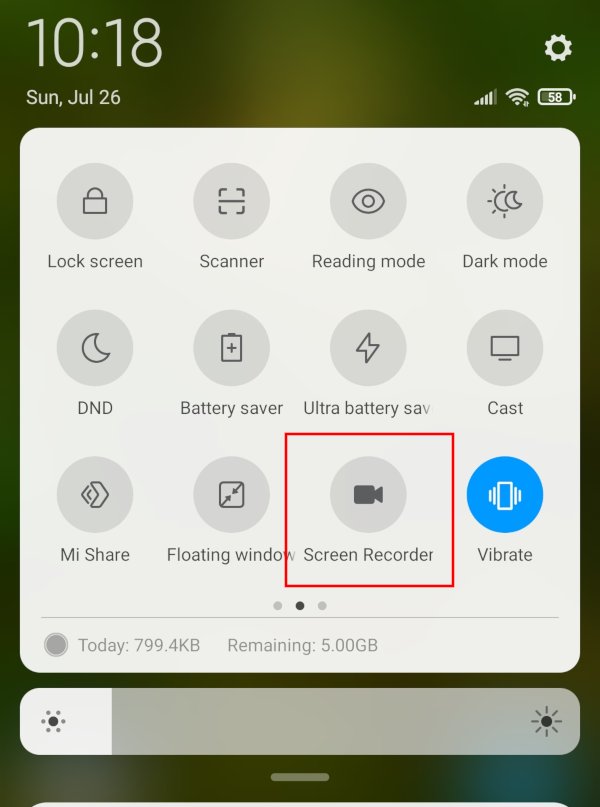 Step 3.Then, use the "crop" feature on the "Photo" feature to crop the watermark out.
If you own an iPhone, then follow these steps:
Step 1.Swipe down the control center from the top right corner and tap on the screen recorder icon on your iPhone. And, start recording the TikTok video.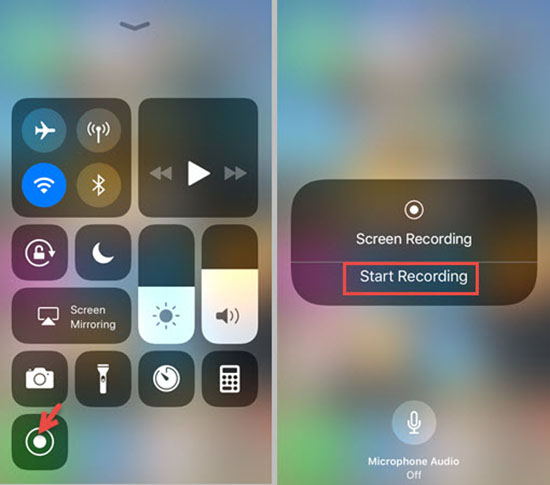 Step 2.Then, use the "crop" feature on the "photos" function to crop out the watermark.
Disadvantages of this Method
This method has some drawbacks which you should know:
Many times, when you screen record a TikTok video, you may have found it difficult to use the "crop" feature.
After cropping down the video, some parts of the video may also get cropped along with the watermark.
The voice and video part may not get synchronized when you screen-record a video.
Sometimes the quality of screen recording is not as good as the original video and may get blurred.
The screen-recorded video may slow down when you play it and can annoy you too.
Part 2. A Better Solution to Remove TikTok Watermark: iMyFone TopClipper
Here, we have a better solution where you don't have to get into the hassle of screen recording. You can easily download and remove the watermark on any TikTok video by using iMyFone TopClipper. It is an amazing video editing tool and comes with amazing features. The top features iMyFoneTopClipper serve for your better experience are mentioned below:
Key features of iMyFone TopClipper:
It can recreate any video automatically at a professional level in less time.
It can re-edit popular videos and avoid the intellectual property right issue.
It can allow you to remove TikTok watermark in bulk with a few seconds.
It helps you get more free likes and make you go viral on many platforms.
It is free to download and available for Windows 11/10/8.1/8/7.
Now, you may have questions in your mind that how can you use this tool to save TikTok videos without watermark? Here, we have mentioned step-by-step tutorial to help you with that. You also can have a look on our video tutorial. The following steps are mentioned below:
Step 1.First, download and install iMyFone TopClipper on your PC or laptop. Once done, launch it and select "Remove Watermark" option.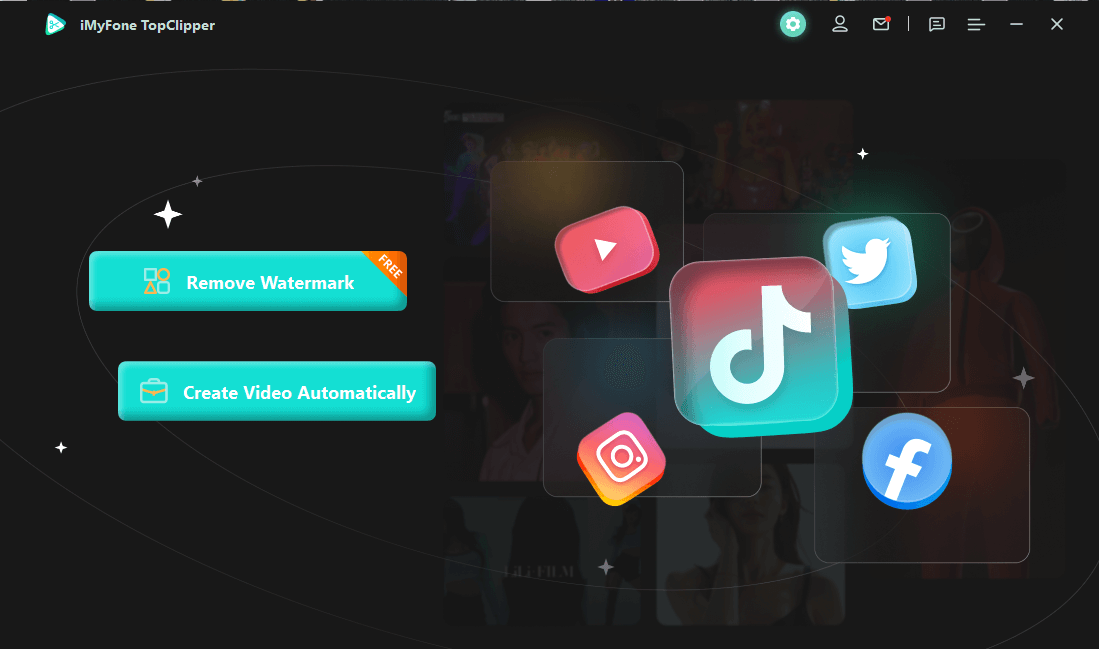 Step 2.Open TikTok and take the URL of the video by copying it. Now, paste that URL into the search box on TopClipper page. Click on "Search" right after that.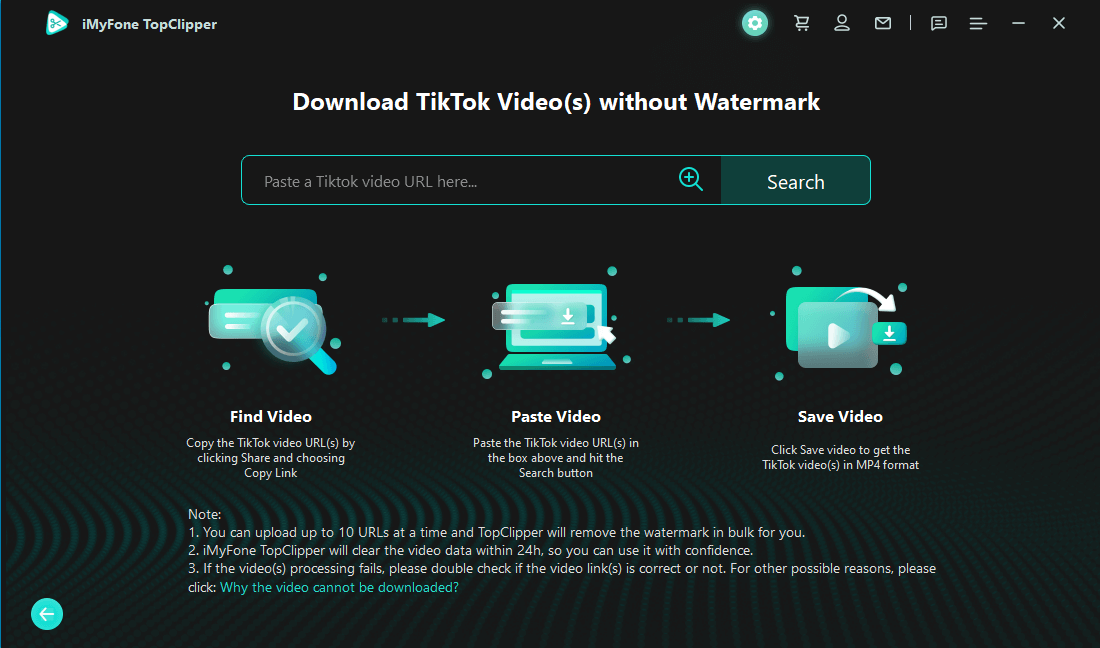 Step 3.The tool will take out the TikTok video to remove its watermark. Then, the TikTok watermark will remove in a few minutes.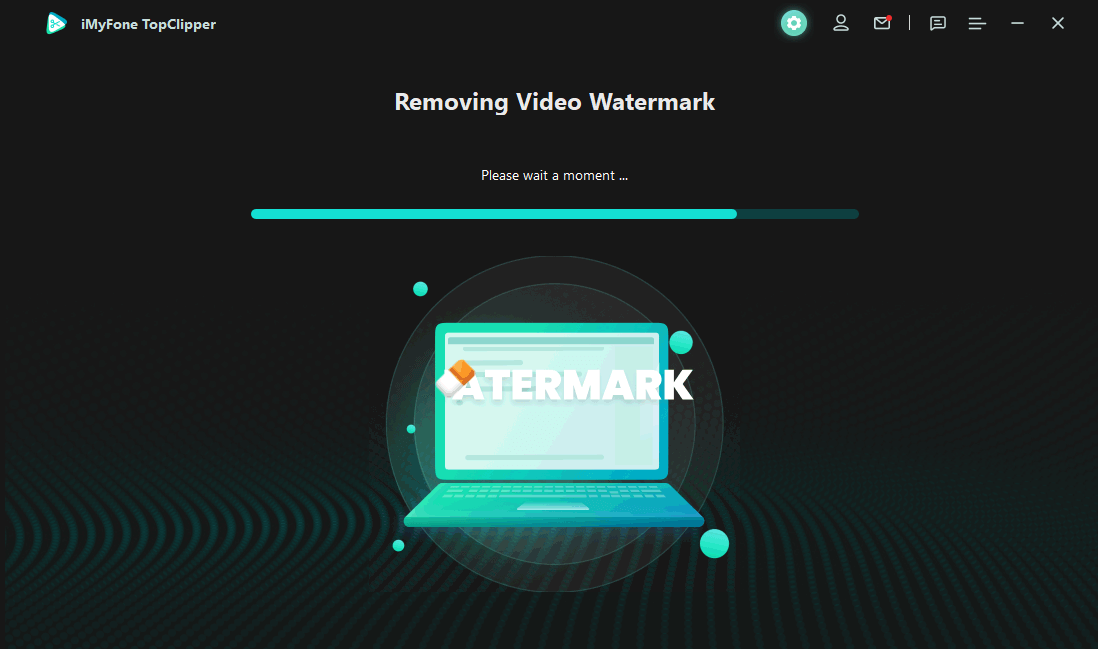 Step 4.You can now preview the video and then hit on the "Save Video" option to get it on your PC or laptop. After clicking on "Save Video", you can see your TikTok video saved successfully.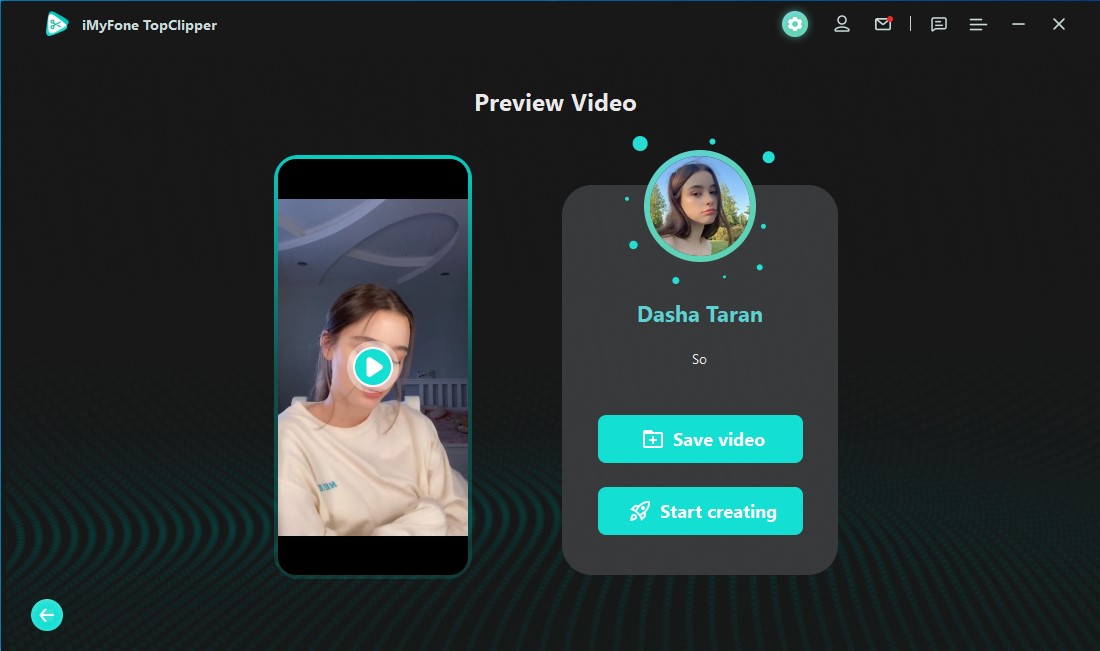 If you want to go viral and make money on TikTok, and also want to increase income on many other social media platforms quickly, then you can not miss this brilliant tool! Just click on the button below to get a free trial now!
Tips
Reprinting TikTok videos to other platforms requires the permission of the original videos' onwers. Otherwise, you may be punished by algorithm and related rules.
Conclusion
You can screen record a TikTok video without a watermark on your iPhone or Android smartphones. But the normal screen recording feature on your device has some limitations (as we discussed above). iMyFone TopClipper allows you to download, edit or crop the video in the way you want. You can easily remove the watermark without cropping out the other part of the video. And the best part of this tool is that you can use it for free of cost. So, edit your favorite TikTok videos by following the simple steps mentioned above in the tutorial section.