10 Best Snapsave Alternative for Save Snaps | TopClipper
Category: Videos Maker
6 mins read
If you've been looking for Snapsave alternative Snapsave apps, you're in luck! There are a variety of Snapsave alternatives that can help you save your Snaps without the hassle.
From iMyFone TopClipper to Snappa, we'll cover the 10 best Snapsave alternatives that will make saving Snaps easier and more enjoyable.
Read on to learn more about Snapsave alternatives Snapsave, TopClipper and other great Snapsave apps. With these Snapsave alternatives, you'll be able to save Snaps quickly and easily. So let's get started!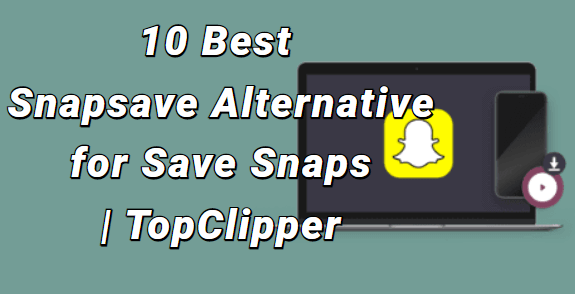 10 Best SnapSave Competitors or Alternatives
The popular photo messaging app Snapchat is well-known for its effects and filters, which allow users to capture unique snaps. Unfortunately, Snapchat does not allow users to save their snaps.
To save a snap, many users turn to apps like Snap Save. But what if you don't want to use Snap Save? Here are 10 alternatives that can help you save your snaps without needing an additional app. 
1

TopClipper

iMyFone TopClipper is a powerful online tool that makes it easy to save your favorite videos and stories from social media platforms like Instagram, Facebook, and Twitter. It has advanced features such as multi-lingual support, automatic backups, and an intuitive user interface.

With TopClipper, you can quickly download facebook videos with just a few clicks. Plus, the software offers a secure way to store your data in the cloud for later use.

Some key features include private folders for each person or group of people you share with, unlimited storage space for everything you download, and high-quality video streaming so you won't miss a beat when watching online.
---
2

Getfvid

Getfvid is an easy-to-use web-based application that enables users to save videos from various social media sites such as Facebook, Instagram, YouTube and Vimeo. This app is available both on desktop as well as mobile platforms. It provides users with a wide array of options, such as downloading multiple videos at once or selecting videos from specific channels and it is a great snapsave alternative.

Another amazing feature of this tool is its ability to edit meta information, including title, description and tags, before saving the video to the hard drive or cloud storage account. Additionally, Getfvid provides users with access to different resolution levels, allowing them more control over their final product. 
---
3

Inflact Facebook Downloader 

Inflact Facebook Downloader is a free web-based application that helps users save their favourite photos and videos from Facebook in simple steps. This tool supports multiple languages making it easier for people who don't speak English fluently to use it without difficulty.

In addition, it also requires no installation, saving time and effort by allowing direct access to the platform immediately after signing up for an account on the website. Once registered, users can easily browse through their desired profile or page on Facebook using Inflact's search bar and choose the content they wish to download onto their device in seconds with just one click!
---
4

Fdown.net - Video Downloader Plus 

Fdown.net Video Downloader Plus is another great alternative that allows users to quickly download videos their favorite facebook videos from popular social networking sites like YouTube, Vimeo or DailyMotion without hassle whatsoever!

This sophisticated software comes integrated with low-quality MP4 format files and HD-quality MP4 files, giving you full control over what kind of output you want out of each video file downloaded onto your device!

Furthermore, this online Facebook video downloader supports multiple file formats such as WMV, AVI MPG, MKV MOV, FLV 3GP etc., all within one simple location, providing extreme convenience when saving everything!  
---
5

Video downloader for Facebook – AhaSave  

AhaSave Video Downloader for Facebook is yet another great alternative of snapsave tool used by countless people worldwide who need access to quick downloads from major social media websites like Facebook to qualify audio/video footage found here into separate files for future use!

Its user-friendly interface allows even beginner-level tech-savvy individuals to take advantage of its bandwidth-intensive features, including automated video recognition and direct formatting tools, allowing exported clips to be saved at whatever size they require!

Lastly, it also provides added advantages such as built-in editing functions, ensuring only the highest quality versions are kept while storing them directly on personal computer systems ensuring maximum efficiency overall process!
---
6

Free Video Downloader for Facebook – Video Saver 

This is a great alternative to SnapSave if you are looking for a quick and easy way to save videos from Facebook. It is best free online tool and allows you to directly download FB videos in just a few steps. You can also choose the video quality you want to download, including HD, 4K, or even 8K resolutions. With this app, you can easily save public and any download private Facebook video. 
---
7

FastVid

FastVid is yet another free alternative to SnapSave that offers an easy and intuitive interface for downloading videos from Facebook.

It provides a link you can paste into the app's search bar and then follow the instructions given to start downloading your desired content. FastVid also allows you to select different video qualities, such as HD, 4K, or 8K, according to your preference. 
---
8

Video Downloader forFB

Video Downloader for FB is another great option for downloading videos from your Facebook profile quickly and easily. All you need to do is copy-paste the video URL into the app's search box and follow the on-screen instructions to start downloading your favourite videos immediately.

This app also supports multiple types of files, such as MP4, AVI, FLV, 3GP etc., so you have plenty of options available when choosing what file format you would like to save your downloaded content in. 
---
9

Downvideo

Downvideo comes with an equally simple interface where all you need is a single click to initiate the download process.

The platform supports multiple file formats such as MP4, MOV, AVI etc., so no matter what type of video file format you're looking for, Downvideo ensures that there's something for everyone here.

Moreover, it supports multiple resolutions such as HD, 4K or even 8K, depending on how high-quality content you're looking forward to saving on your device. 
---
10

SmallSeoTools Facebook Video Downloader 

SmallSeoTools offers one of the best alternatives when it comes down to downloading videos from Facebook quickly and easily without having any noteworthy problems along the way.

The application has an extremely smooth user interface allowing users to paste their desired YouTube URL directly into its search box without any hassle before pressing the 'download' button at the bottom right corner of its page to initiate this process right away!

Furthermore, SmallSeoTools even offers support for multiple file formats such as MP4, AVI & FLV, among others, while simultaneously providing support for different resolutions too!
TopClipper — Best tool for downloading Facebook Video without Watermark
iMyFone TopClipper is another Snapsave alternative which allows users to download even private Facebook video without any watermark whatsoever in a few simple steps!
step 1. Log in to TopClipper with your Facebook account
step 2. Find the video you want to download and copy its link
step 3. Go back to TopClipper, paste the link into the search box and press enter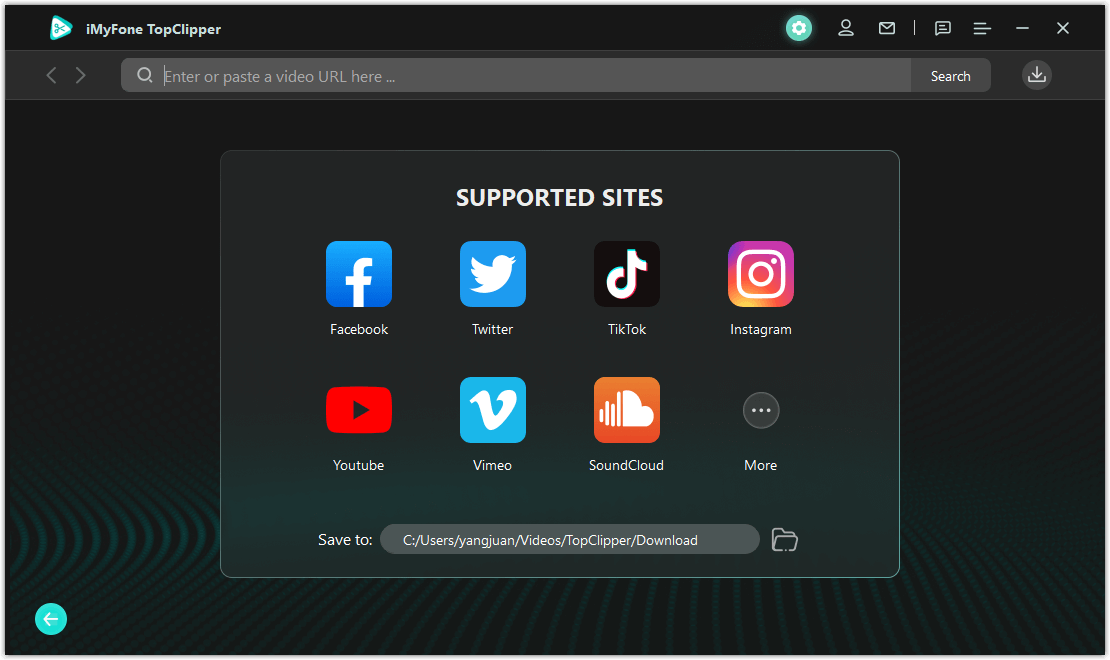 step 4. Select the desired resolution for the video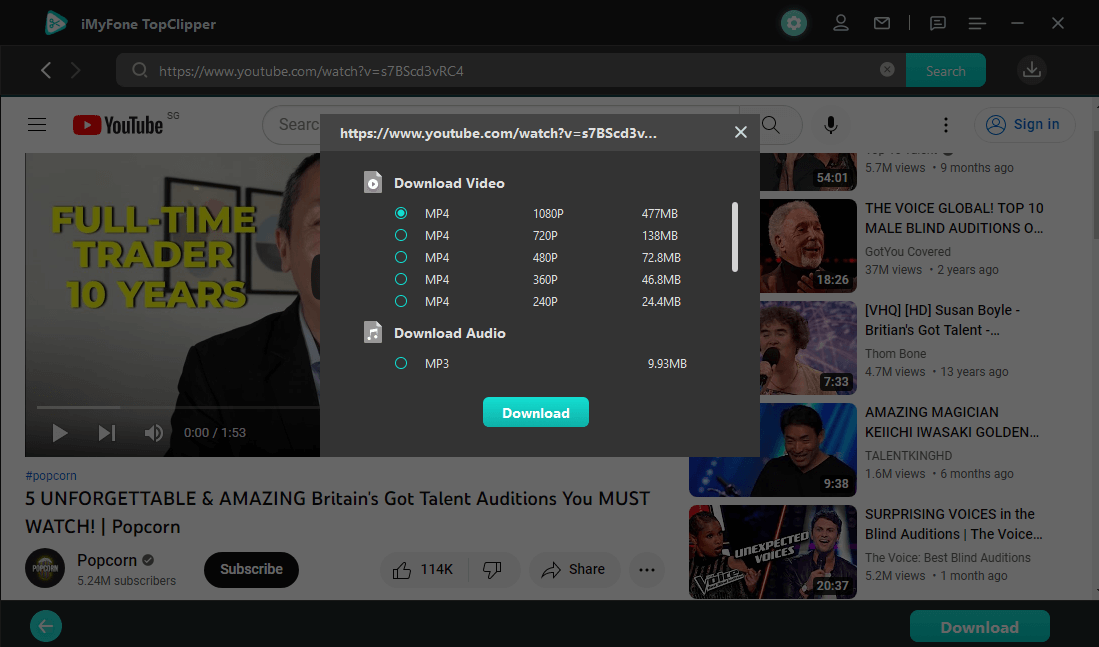 step 5. Finally, click on 'Download' to get the watermark-free video
Features of Topclipper:
iMyFone TopClipper is the best tool for downloading Facebook video without a watermark. It offers a quick and easy way to do this, offering users a range of features that make it simple to get the content they want. Here are five features of topclipper:
1. Quick Search:
---
TopClipper lets users quickly find the video they are looking for among the sea of content available on Facebook by providing a powerful search engine that can quickly filter through content and narrow down results. This makes it easy to access a video with just a few clicks and eliminates the need for alternative snapping or saving applications. 
2. Customize The Video:
---
TopClipper allows users to customize their video downloads in terms of size, format, and resolution so they can get the exact type of file they need for their particular project or usage. They can also crop videos to remove watermarks or logos that appear on the screen automatically, making it easier to get HD-quality videos without brand intrusions. 
3. Save Video:
---
After customizing their videos, users can save them in various formats such as MP4, MOV, AVI, FLV and more so they can be used on devices like phones, computers and television screens. They can also directly upload their files onto YouTube or Vimeo with just one click – no extra download needed! 
4. Automatically Crop Brand-New Videos:
---
TopClipper has an automated feature which detects brand-new videos on Facebook and automatically crops out any watermark or logo that may be present in the video when you download it. This ensures that no matter what kind of content you're downloading from Facebook, chances are you'll get an unblemished version free from any additional graphics or text. 
5. Extract & Save Audio Freely:
---
In addition to videos, if there is an audio track included with your video on Facebook, then TopClipper will extract it and make it available for independent download as well – this way, you don't have to re-download the same file twice just to get two different versions!
With this feature, you can easily grab background music tracks and sound clips from movies or other sources within seconds while preserving crisp quality & clarity at every step!
Conclusion:
So these are the 10 best alternatives to SnapSave, which can be used for saving Snapchat photos and videos. All of them are pretty good in their way and offer different features compared to each other.
Do let us know if you have any other recommendations for this list. As always, don't forget to mention iMyFone TopClipper while downloading Facebook videos.
No matter your needs, there's sure to be an option on this list that will work for you. So try a few of them until you find the perfect one!