6 Free Online TikTok Video Makers in 2023
Category: Videos Maker
4 mins read
TikTok, a short-form video platform, has more than 1.5 billion users and its users are still growing. Its mission is to inspire creativity and bring joy to people. Thousands of people make as well as share videos and try to communicate with others through TikTok every day. For better quality of your TikTok videos, we will introduce 6 free and online video makers for you.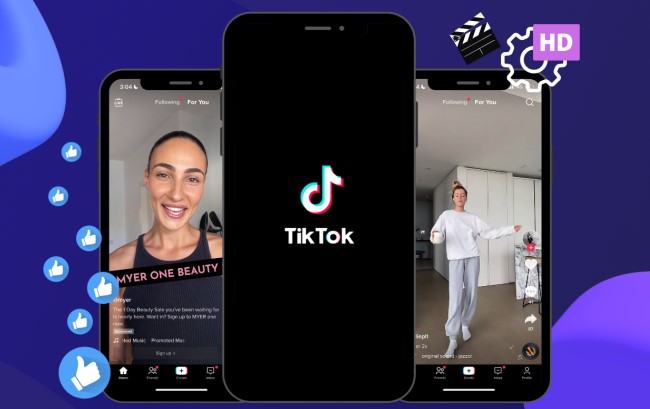 All-in-One Video Downloader & Editor for TikTok/ YouTube/ Twitter/ Instagram Video
Part 1. General Methods to Make TikTok Videos
You have two options to make your videos on TikTok. One way is to use in built camera on your phone, and another way is to use TikTok in built editing tools. Now, you can follow the detailed instructions below to create your videos.
1. Use In-Built Camera on Your Phone
This method is quite easy, all you need to to is to open your camera and shoot a video, then open TikTok and choose the video you've shot. At last, upload it directly. Let's do it step by step.
Step 1. Open in built Camera, and then switch to "VIDEO". You can also select the resolution of your videos, like HD or 4K in the upper right corner of the screen.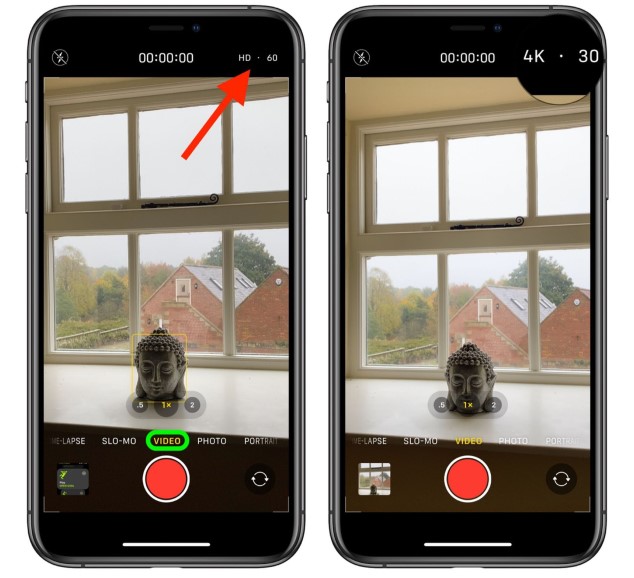 Step 2. After shooting a video, open TikTok and Upload your video. Then, you can check your video on TikTok.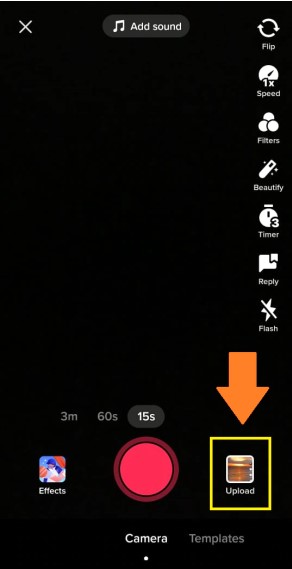 ---
2. Use TikTok In-Built Editing Tools
Using TikTok in built editing tools is also another quick way to make videos. All you need to do is to open TikTok and tap on the red button on the bottom of your screen. Then, post it straightly.
In order to help you make your videos more attractive, you can also select the functions on the right side of the screen. If you want to get some bonus tips about editing videos via these in built tools, you can also read some related articles, like How to Crop Videos on TikTok (Quick and Easy), Top 6 Online Ways to Remove TikTok Watermark for Free, [2023 Newest] How to Trim Sound on TikTok, etc.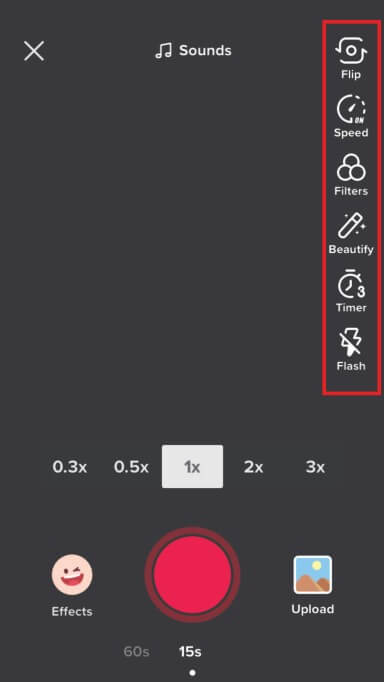 Part 2. 6 Free Online TikTok Video Makers
With the ever increasing popluarity of TikTok, many relative apps have popped up for both iOS and Android devices. In this part, we will introduce 6 free onine TikTok video makers for you. You can glance through the introdutions of them and then select the best tool.
1. iMyFone TopClipper
iMyFone TopClipper is an unbelievable TikTok video maker. It is completely different from our traditional perception of video editors. It doesn't require much skill, just a few taps from you. You may find that there is no difference between the exported video and the original video. In fact, the parameters of these videos have been changed, and it can easily cope with the TikTok algorithm and make your videos popular quickly.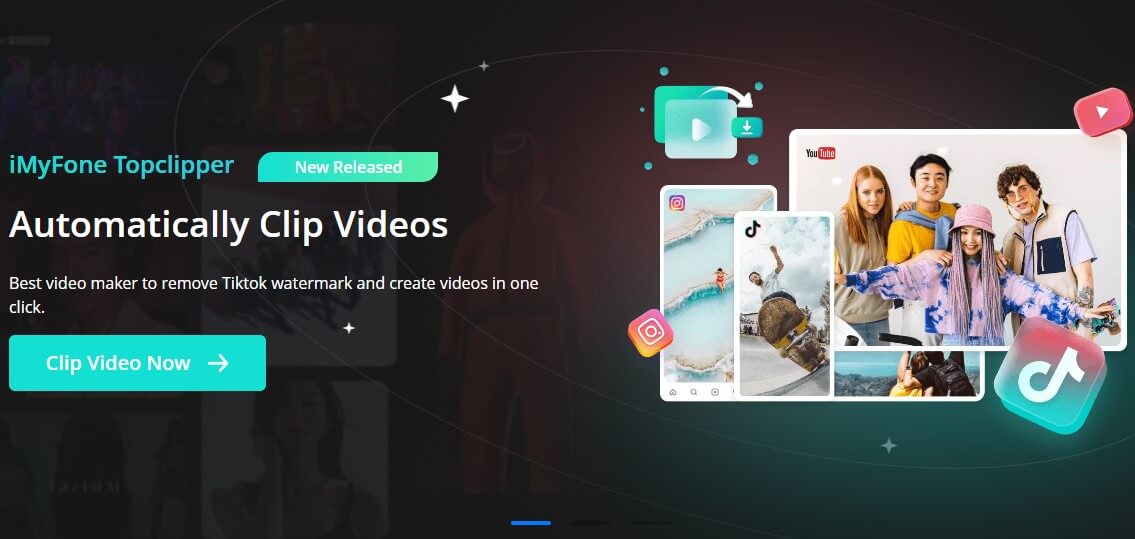 If you're interested in this app and want to know how to use it, then you can view its full guide. And, you can also have a look on how people say about this tool!
2. Clideo
Clideo promises an easy way to make videos. With this app, you can trim your videos without the need to waste time downloading complicated eaditing tools. And within simply steps, you can crop your videos online without diffficulty. Besides, this tool supports a variety of video file formats, includes MOV, 3GP, MKV, WMV, PM4 and more. If you are not satisfied with the result of your videos, you will be able to make changes.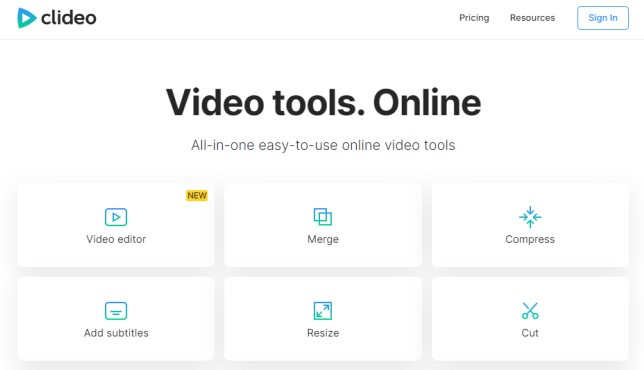 ---
3. KAPWING
KAPWING declares that it can tailor your video for every channel. With this tool, your content can easily live on many platforms, whether it's YouTube Shorts, Instagram Reels or others. KAPWING can increase your reach, not your workload. It can make it easy to create and optimize your content. This program has an amzaing feature, which can automatically create content!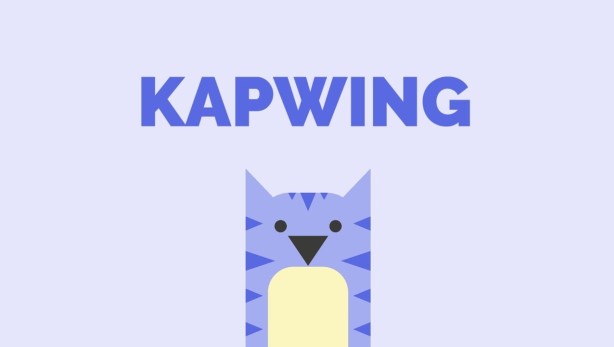 ---
4. PROMO
PROMO allows users to create their own videos in minutes. You can engage followers with editorial content, which means that you can access footage including the latest real-time events, shows, trends, fashion, celebrites and news. A good news is that PROMO can save your time with templates. You can enjoy thousands of ready-made templates.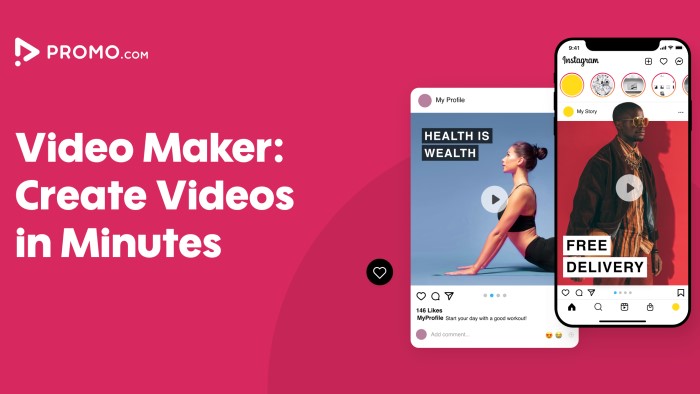 ---
5. InShot
Inshot advertises itself as an all in one video editor. You can find this app on Google Play or on Apple's App Store. It provides a ton of powerful editing features for free. With Inshot, you can add filters, add transition effects, adjust speed and volume of sounds and more. Additionally, Inshot provides various advanced features that you can access by purchasing or subscribing to a monthly or yearly plan. After all, the free version has some limitations.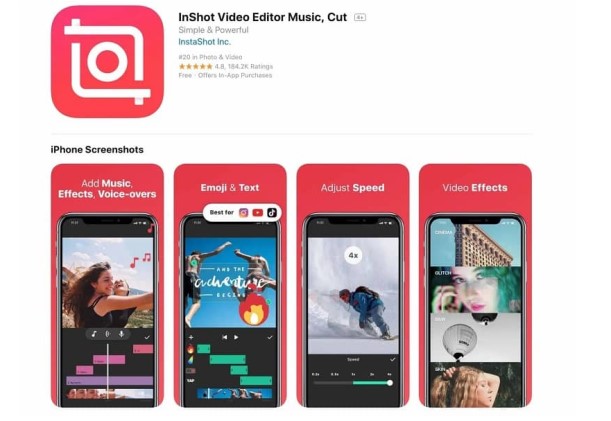 ---
6. Wevideo
Wevideo is a very simple video editing platform that erveyone can use for free. If you're looking for a web application to make and edit your videos, perhaps Wevideo is what you need. Its features are accssible and you don't need to download from app store. Although it is free to use, if you mind the watermark on your videos, it will require you to pay for %5 for a one-month membership. With this fee, you can export a video with a higher resolution and without watermark.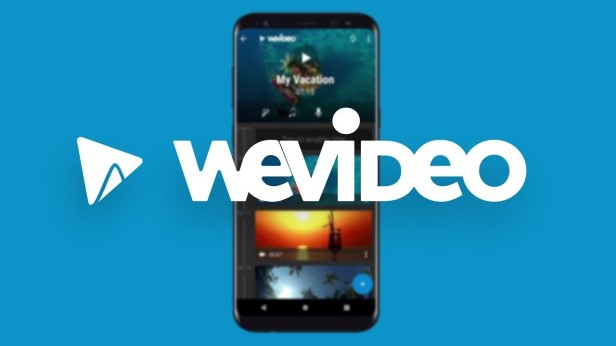 ---
Part 3. Things You May Want to Know about TikTok Video Makers
Acutally, if you're not a professional editor, you can use in-built settings on TikTok. Master these tips and tricks, you'll be able to create the content of your dreams. Here, I'll show you 2 tips.
Tip 1

Make a Slideshow on TikTok

If you need pictures to tell a story, you can pull them together into a quick slideshow on TikTok.

1. Open TikTok, then click "+" on the bottom to create a new video.
2. Tap on"Upload" on the bottom right.
3 .Select photos and then add sound clips, text and stickers, or click "Effects" to adjust the transitions and timing.
4. Click "Next" to proceed, and then post your new video.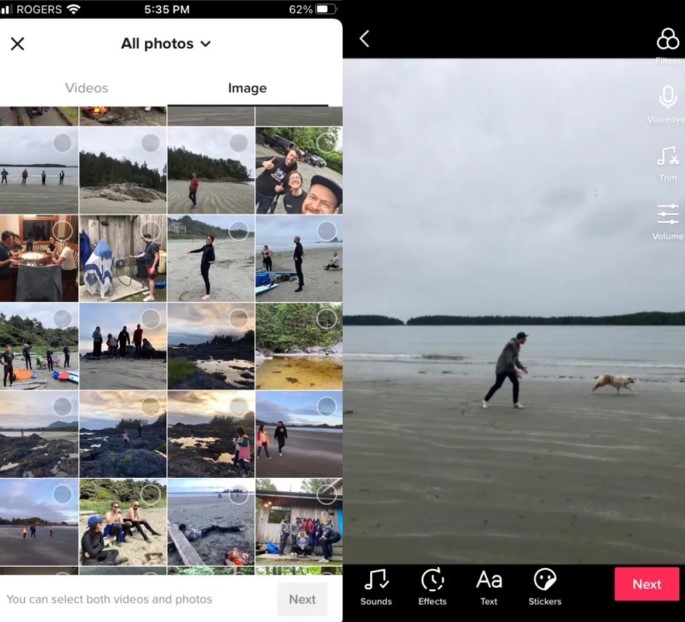 ---
Tip 2

Do Sound Effects on TikTok

Sometimes, sound effects make your video perform better. Here are the easy steps for you to follow.

1. Click "+" on the main feed to create a new video.
2. In the record screen, click the "checkmark" to move to the editing screen.
3. Tap on "Voice effects" on the right-hand side.
4. Choose the effect you want apply to your original audio.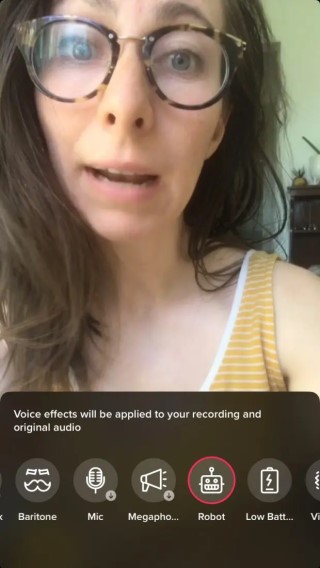 ---
Q

Which TikTok editing apps do you like most?

TikTok has long been all about making short videos. Initially, you could only post videos that were 15 seconds long, then increased the limit to 1 minute, now you can post videos up to 3 minutes. As your videos get longer, you need to put more and more thought into them. At this time, a good video editing tool is particularly important. After reading this article, I believe you are able to choose one of your favorite editing tools.
Conclusion
With these video makers, you can easily become a true star without leaving home. You will find your audience on the platform, but the prerequisite is that you need to stand out from the crowd. So, your goal is to do everything possible to improve your content. Therefore, you need not only a cool original idea, but also good processing and presentation of your work. TikTok's popularity will continue to grow, but iMyFone TopClipper might help you go a step further.