[2023] How to Save TikTok Videos without Watermark in Settings
Category: Videos Maker
3 mins read
Can I download videos without TikTok watermark in settings? Well, if you want to find out the answer, you need to read this article patiently. In this article, we will teach you how to save TikTok videos without watermark in 2 ways. And, we strongly recommend you with last method! Let's start!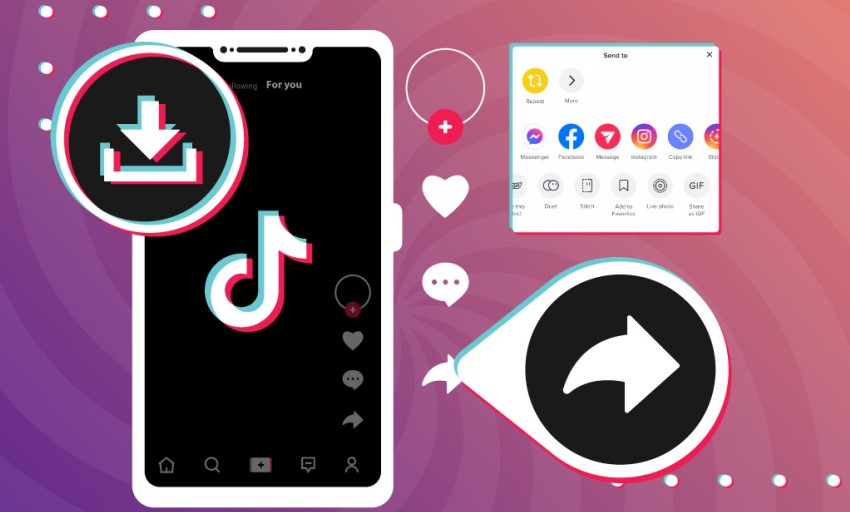 Let's download TikTok videos without watermark using iMyFone TopClipper instead of using the settings!
Part 1. How to Save TikTok Videos without Watermark in Settings
In the first part, we will teach you how to save TikTok videos without watermark in settings. It is quite easy, but the steps are a bit cumbersome. If you want to have a try, then keep reading!
Step 1. Open TikTok app on your phone and then click the Share button in the lower right corner.
Step 2. Then, click the Live photo option and save the video on your phone.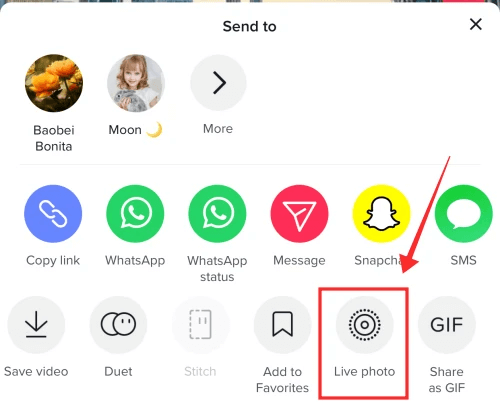 Step 3. Next, select the video that you've changed into live photo, and click the upload icon in the lower left corner. After that scroll down and choose Save as Video. Finally, you will get a TikTok video without watermark.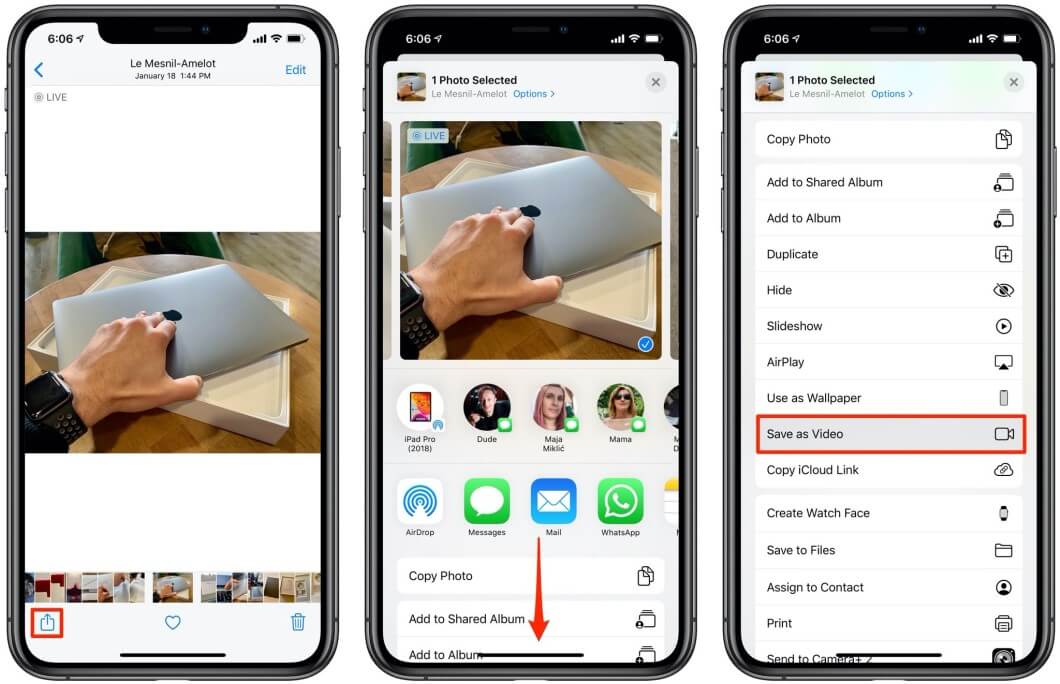 Note: Maybe some Android versions of TikTok offer a Live photo option. However, your phone may not allow you to open Live photo directly on your device. This method may sometimes only support iOS devices. And, if your device cannot use the first method, then you can use the second method in this article.
Part 2. The Quickest Way to Remove TikTok Watermark [Not in Settings]
iMyFone TopClipper is the best alternative to the first method. Removing TikTok watermark can be easily done by this excellent tool. Not only can it remove TikTok watermark for free with a few simple clicks, but also you can process multiple videos at once. However, if you want to save TikTik videos not only on your iPhone, but also on your other device, then you try this tool. All you need are the TikTok videos' links. You can save watermark-free TikTok videos in batches by uploading a TXT file. Now, you can see the mainfeatures of this tool below.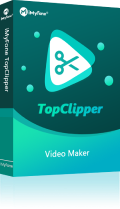 1,000,000+ Downloads
Key features of iMyFone TopClipper:
Remove TikTok watermark and guarantee all your videos will be saved in high quality.
Re-edit TikTok videos automatically and allow you to repost them to other platforms.
Increase the chances to get more views, free likes and followers for your TikTok videos.
Avoid from being punished by the TikTok algorithm and avoid breaking theTikTok terms of service.
Offer an opportunity to download free watermark-free TiKTok videos once a day.
Now, we will teach you how to remove TikTok watermark with iMyFone TopClipper. You can watch the video below or just follow the text guide.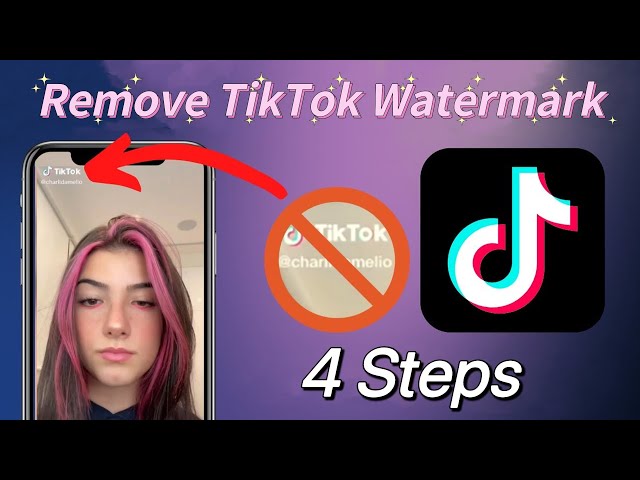 Step 1. Launch iMyFone TopClipper, then choose Remove Watermark mode.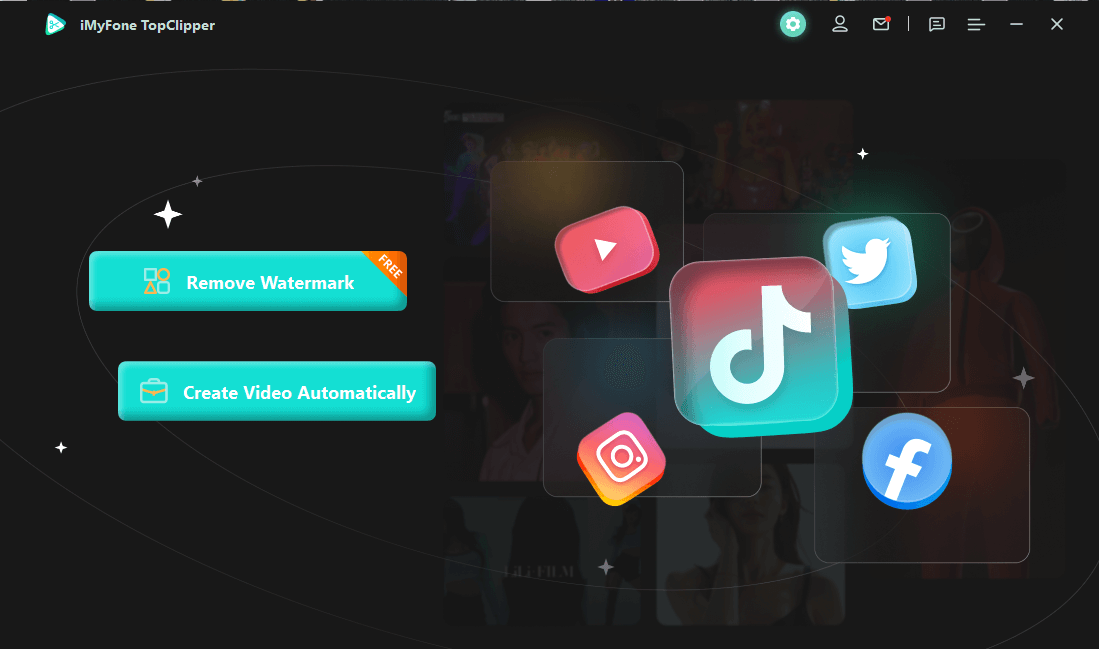 Step 2. Choose a TikTok video that you want to save or reprint. Or, you can upload 10 URLs in the formart of TXT file. (We assume you only upload one URL.) Then, copy the URL and paste the URL into the search bar. Click Search.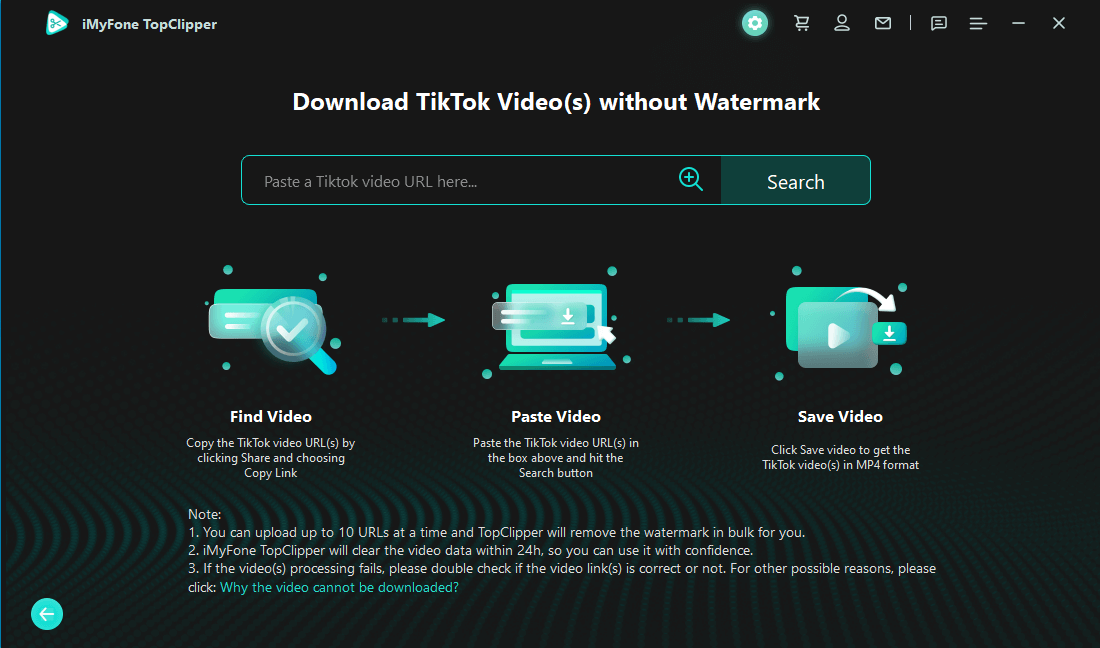 Step 3. TopClipper will extract the parameters of your video, and then remove its watermark. The whole process will take a few minutes to complete.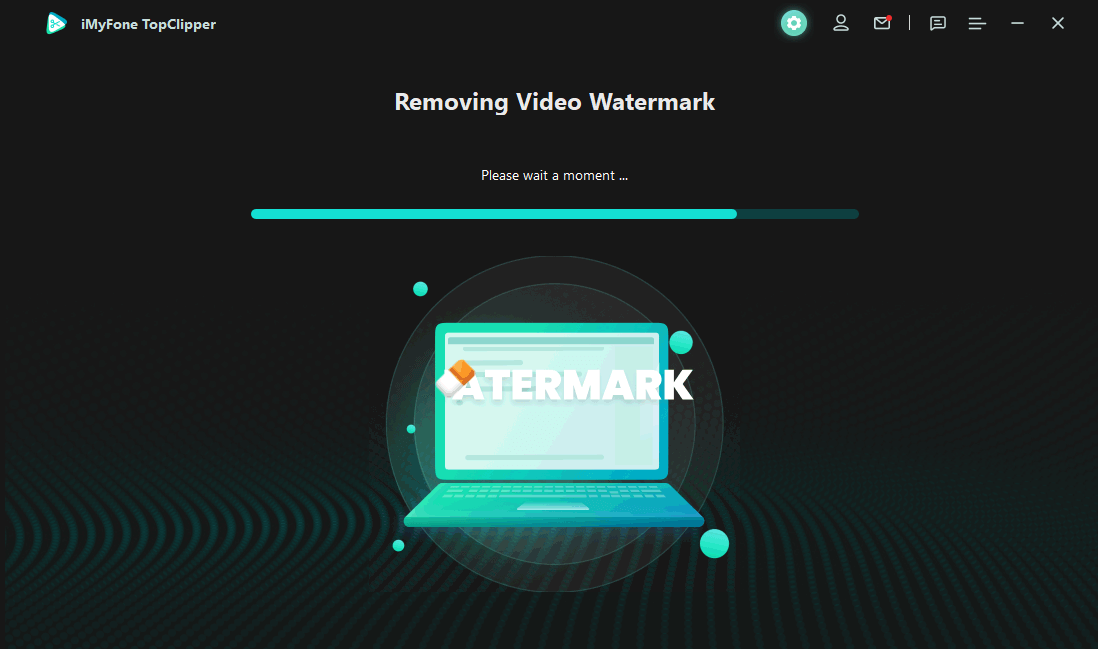 Step 4. After the whole process is complete, you can preview your video and click Save.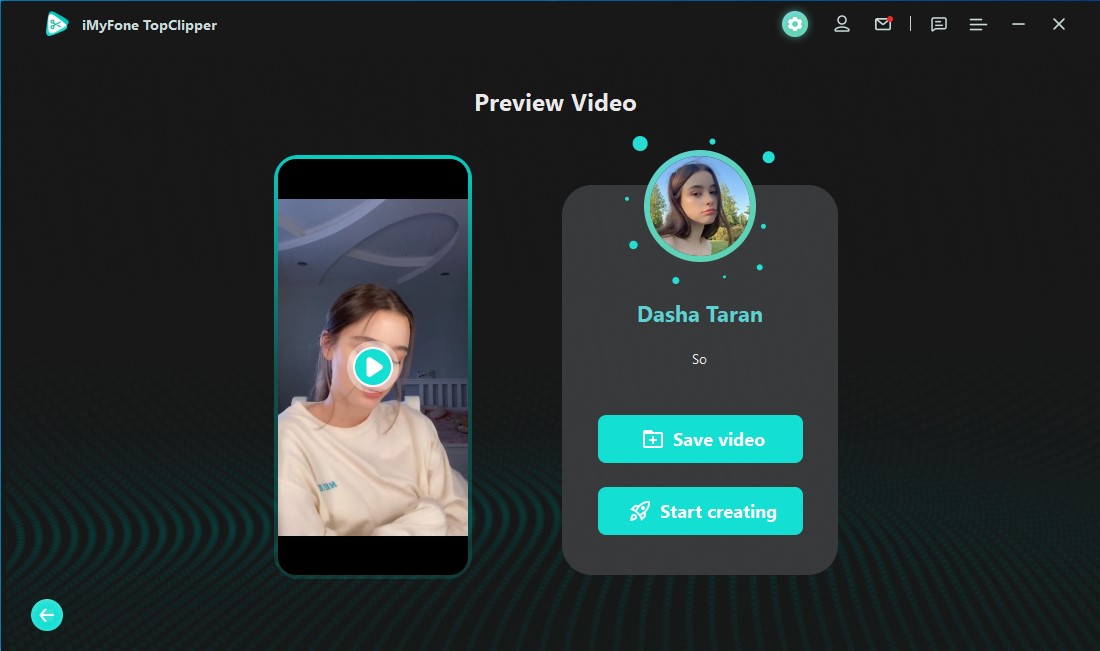 It is amazing, isn't it? Why not try this extraodinary video maker? Tap on the button below to try it now!
The second feature can help you make your saved videos become yours. It can be applied in many other paltforms, such as YouTube Shorts and Instagram Reels. However, there is one thing you should keep in mind, reprinting these videos to other platforms requires the permission of the original onwers of the videos.
Part 3. FAQs about Saving Videos without TikTok Watermark in Settings
The last part is to reply some frequently asked questions about downloading TikTok videos without watermark. Let's have a look on these questions.
1

Does Saving Video in Settings Affect Video Quality?

Yes. If you are very concerned about the quality of the videos, then this method may not be suitable for you. An alternative way is introduced above. Using the tools above, you can guarantee that your videos are saved in HD.
2

Can I Batch Save Videos without Watermark?

Yes, you can. iMyFone TopClipper allow you to download TikTok videos without watermark in batches. All you need to do is to put your URLs into the TXT file. And then upload it.
3

How to Get Rid of Watermark on the Saved Videos?

Unfortunately, you can't completely remove the watermark without compromising its quality. If you haven't saved the video, you can use iMyFone TopClipper. Now, 3 potentially useful methods are shown below.

Crop it out of the video.
Use an app to remove it.
Overlay a new image on it.
Conclusion
After reading all the content, you may know how to download TikTok videos without watermark in settings. If you want to find an alternative way that can easily remove TikTok watermark, then you can try iMyFone TopClipper! What are you waiting for? Come on and get a free trial now!