Converting Twitter Video to MP4 Made Easy!
Category: Videos Maker
5 mins read
Are you a Twitter content creator? Are you looking to save your videos and reuse them in other formats? If so, then this is the blog post for you!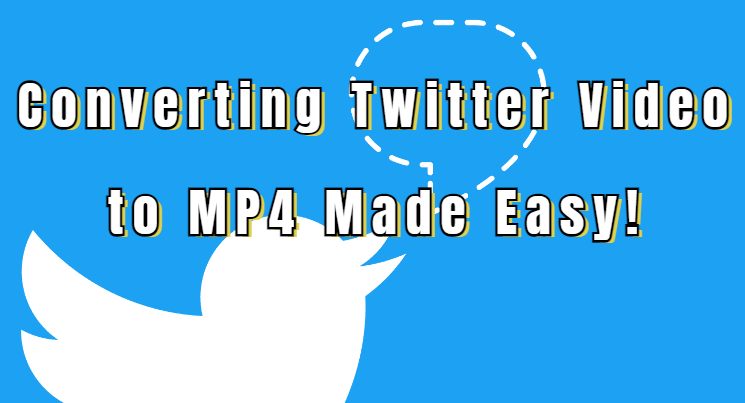 In this article, we will be discussing an easy way to convert Twitter video to MP4 using Twitter converter MP4. We'll cover everything from why MP4 format should be used, how it can help create better video content, and of course some simple ways of converting Twitter video into the MP4 format.
So, if you're ready to get started, read on and let's dive into all that there is about converting Twitter video into the amazing MP4 format!
How to Convert Twitter Video to MP4 Online
Step 1.

Download and Launch iMyFone TopClipper

Download and install iMyFone TopClipper Twitter converter MP4 on your computer. After launching the software, select the "Download Watermark-Free Video" mode on the home page. This feature allows you to download online videos without watermarks, making it easier to share them with others.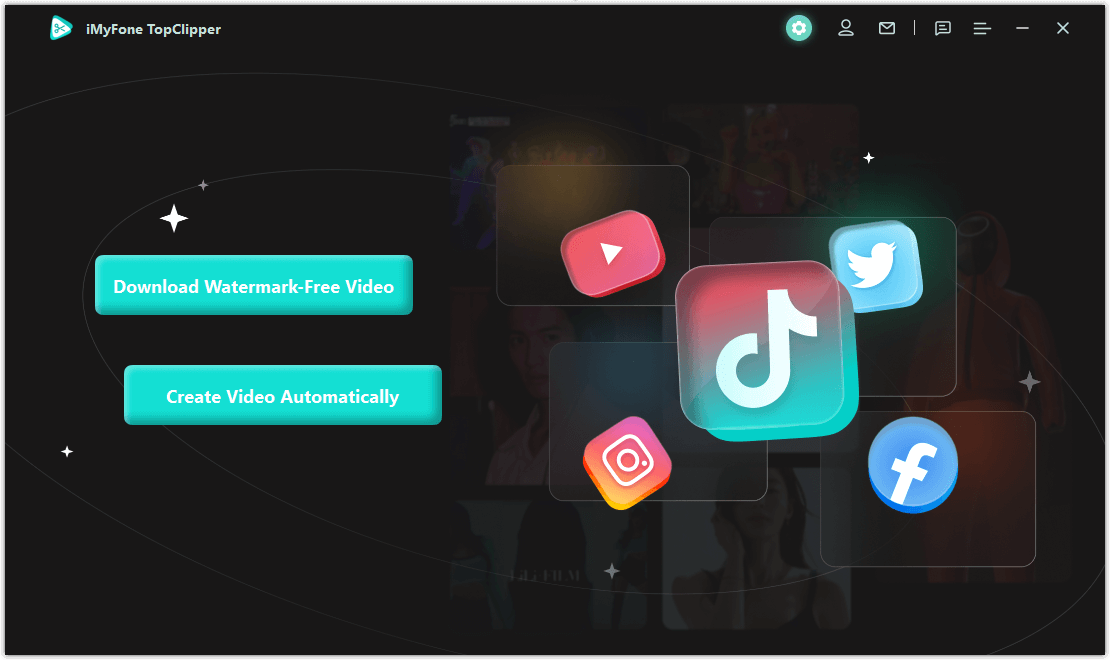 Step 2.

Copy and Paste Video URL

Copy the video URL of your favorite clip from YouTube, Vimeo, or any other supported platform. Then paste it into the designated input box in iMyFone TopClipper Twitter converter MP4 and click "Search". Alternatively, you can click the icon of your preferred video platform to enter its website directly. After that, browse and select the video you want to download.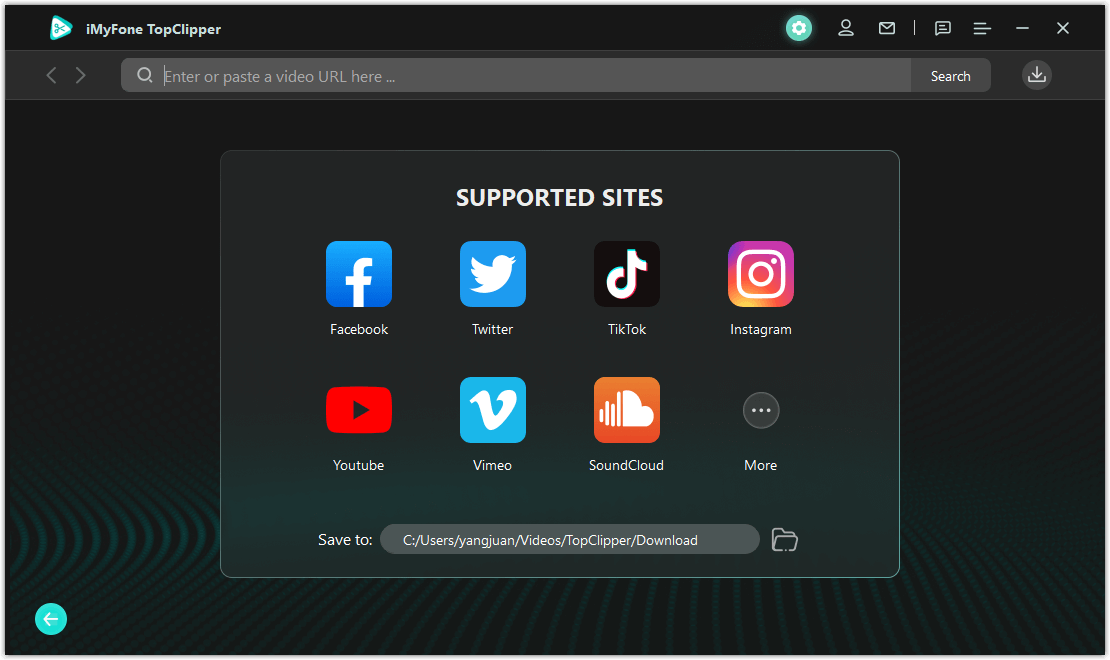 Step 3.

Start Parsing Process

Once you have selected a video, click "Download" in order to start parsing process. During this process, iMyFone TopClipper will analyze and parse the data from your chosen video link quickly so that it can be downloaded as soon as possible.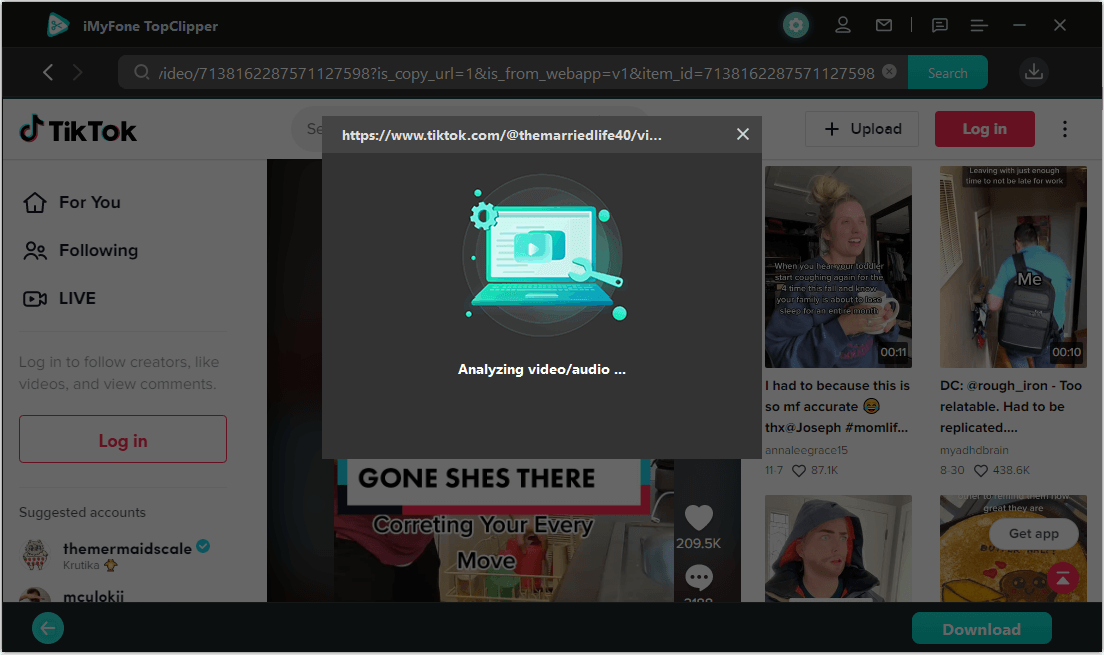 Step 4.

Select Resolution

After parsing is completed successfully, you will then be able to choose between different resolutions for downloading your desired video file; ranging from 720p up to 8K resolution for better quality viewing experiences. Once you have decided on a resolution for your video clip, simply click "OK".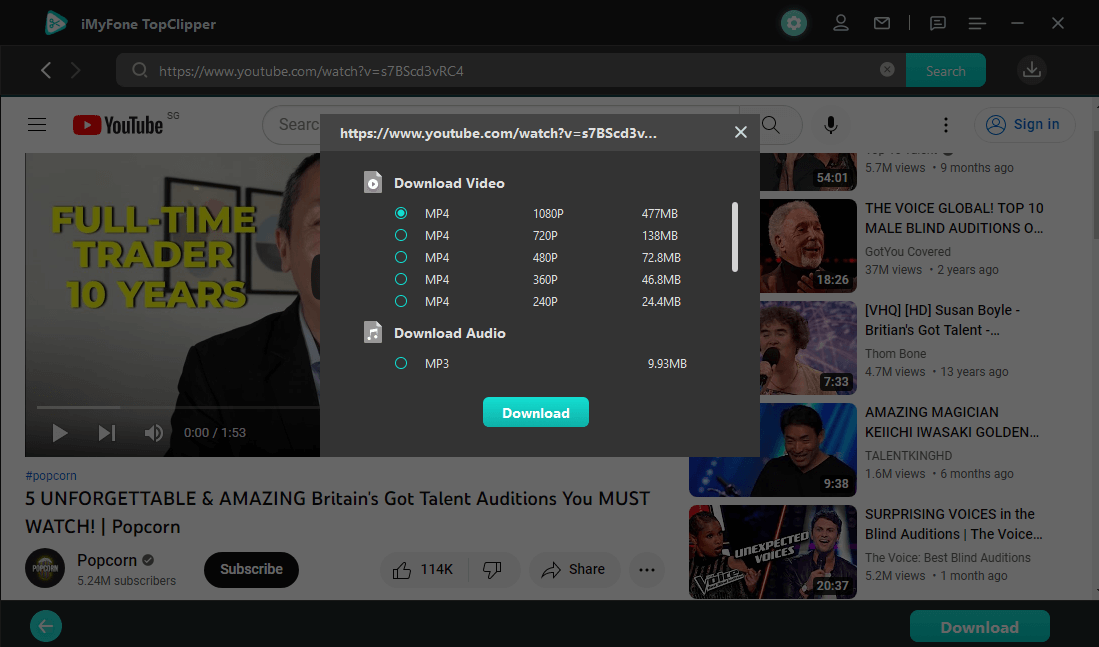 Step 5.

Download Completed Successfully

iMyFone TopClipper will begin downloading the selected clip immediately after clicking "OK". Depending on factors such as Internet connection speed and file size, it might take some time before finishing downloading completely.

Once completed successfully, iMyFone TopClipper will save your downloaded watermark-free clip directly into its library ready for sharing with friends and family!
How to Convert Twitter Video to MP4 on Phone
Step 1.

Launch iMyFone TopClipper App

Open the iMyFone TopClipper app on your device and click on the "Download" button at the bottom of the page to start downloading videos.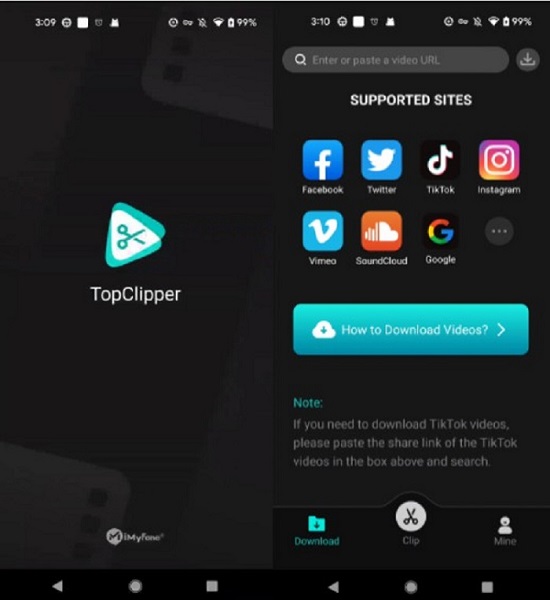 Step 2.

Search Videos

To locate your favorite video, you can use one of two methods:
Method 1: After launching the app, type in the URL link for your desired video into the search box at the top of the screen. Then, click "Search" and a list of results will appear.
Method 2: You can also find videos by simply clicking on each platform icon that appears onscreen. This will open up a new page where you can browse through different categories and genres to find what you're looking for.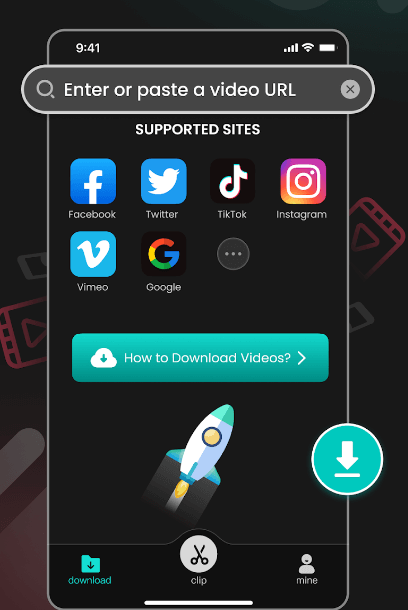 iMyFone TopClipper is a revolutionary Twitter converter MP4 app that has revolutionized the way people edit and share their videos. It provides users with powerful features such as automatically cropping new videos, extracting and saving audio freely, and more.
The intuitive user interface of TopClipper makes it easy for anyone to get started even if they have no experience in editing videos before. All the tools are laid out clearly allowing for quick access to all functions.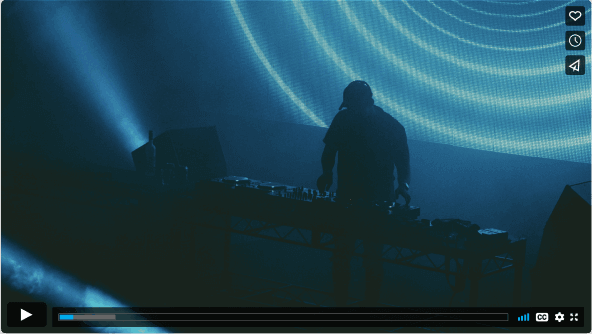 Additionally, it supports several different file formats including MP4 and mov making it suitable for any type of device or platform.
TopClipper MP4 Twitter converter also provides various preset templates for users who want more creative control over their edits without having to adjust each setting manually. This makes it ideal for those who want to create professional-looking results in minutes without having to spend hours learning complex software like Photoshop or Final Cut Pro.
Overall, TopClipper is an amazing piece of software that provides powerful editing capabilities within an intuitive user interface that's perfect for both experienced editors and beginners alike.
Whether you need something simple or a full suite of tools, TopClipper has you covered — making it one of the best video editing apps available today!
FAQs about Converting Twitter Video to MP4
1. How to download protected Twitter videos 2023?
You will need to go to the Twitter website in order to copy the direct URL to the tweet that includes the video that you want to save, then paste it into the text box on either site, after which you will need to click the download button.
The link to the Tweet containing the video is all that is required of you. After that, TopClipper will provide you with distinct quality choices for you to choose from.
---
2. When a video is downloaded or saved from TopClipper, will there be a watermark on the video?
Downloaded movies will be watermark-free, whether they originated on a user-generated content website or were subjected to automatic editing. This is true even if the videos were saved after the automated changes were made.
---
3. Why are the videos that were originally created by TopClipper the same as the films that I posted to the site?
iMyFone TopClipper is used to make minor adjustments to the video by processing each frame individually. This is done to ensure that the video's playing speed is not diminished. We promise that the video you just downloaded is absolutely unrelated to the source file.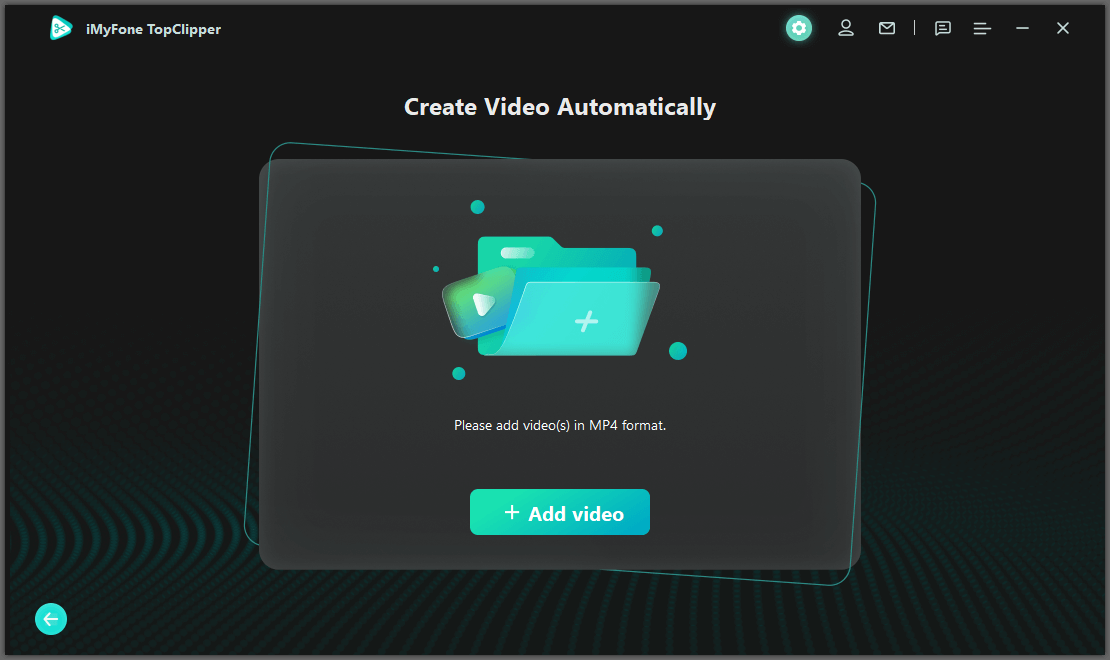 ---
4. To what extent may TopClipper facilitate the creation of my individual videos?
TopClipper Twitter converter MP4 uses a rigorous editing process that has been proven effective in several tests. With this method, a great many aspects of the original films posted online may be intelligently modified.
TopClipper is equipped with state-of-the-art technology that allows it to automatically replicate each frame of the source movies. You could end up with a one-of-a-kind video because of this.
Once you've downloaded the Windows version, you'll have complete command over the editing process and be able to handle many films at once. You may start using both of these functions right now.
---
5. Is it possible to crop the video straight using the video that I downloaded?
Yes. As soon as you choose the video on the screen indicating that the download is complete and click the "Start Creating" button, you will be able to immediately start the process of automatically making an original movie based on the selected film.
This will allow you to start the process as soon as possible. Because of this, you will be able to get the procedure started right away.
---
6. What exactly differentiates the free trial from the fully functional version of the software?
The main difference between the trial and the paid version is that the trial has a limited number of uses while the paid version has unlimited uses. The trial period limits you to three uses of the automated movie generator, and a single use of the trial period's download-without-watermark option.
However, after you've paid for TopClipper, not only will you have access to all of its features, but you'll also enjoy quicker video downloading and processing speeds (including new features that will be added to the product in the future).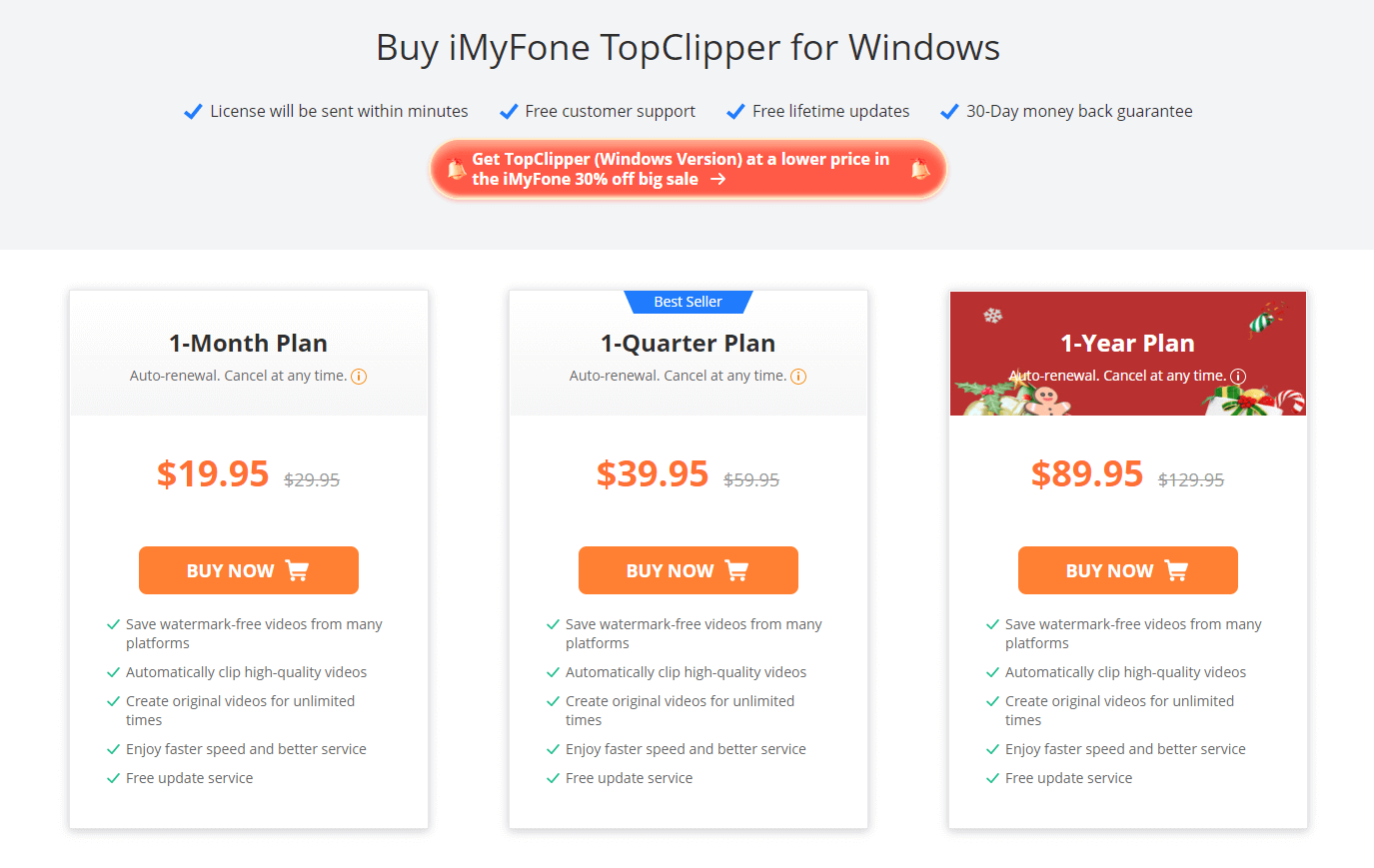 Conclusion
TopClipper Twitter converter MP4 comes highly recommended by us if you are searching for a dependable and user-friendly method to grab videos from Twitter. It just takes a few clicks to save the movie in MP4 format on your computer or mobile device, and the quality of the file is excellent. You won't believe how simple it is to work with after you give it a go today!