How to Convert Vimeo Video to Mp4 | A Step-by-Step Guide
Category: Videos Maker
5 mins read
Converting videos from Vimeo to MP4 format can be challenging, especially when trying to do it on your phone. But don't worry, with the right vimeo to mp4 converter, you can easily convert even large-sized Vimeo videos into the mp4 format in no time.
This article will show you how to convert Vimeo videos to mp4 on your phone using a reliable Vimeo converter and vimeo video downloader. We'll also cover some of the key features and benefits of this conversion process. So let's get started!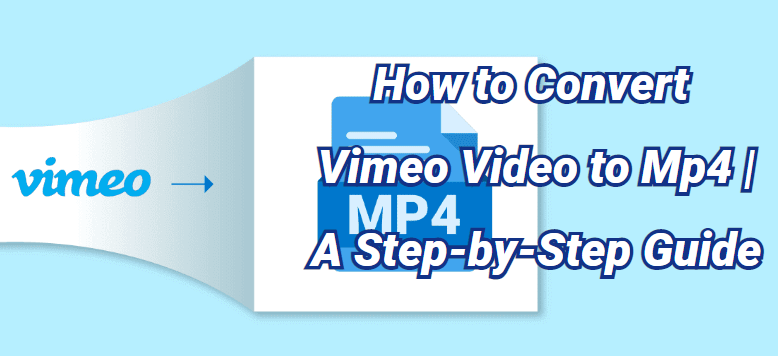 How to convert Vimeo video to mp4 online
One of the most convenient ways to convert videos from Vimeo into an MP4 format is by using iMyFone TopClipper software. This software is easy-to-use and offers a watermark-free conversion for your convenience. Here are some simple steps you can follow to get your Vimeo video converted in no time:
Step 1. Download & Install TopClipper
Before converting, you'll need to download and install the latest version of the TopClipper software on your computer or device. All you need to do is visit their website and click on the "Download Now" button, which will take you to their download video page, where you can choose the compatible version for your device. Once downloaded, launch it and follow the instructions provided during setup.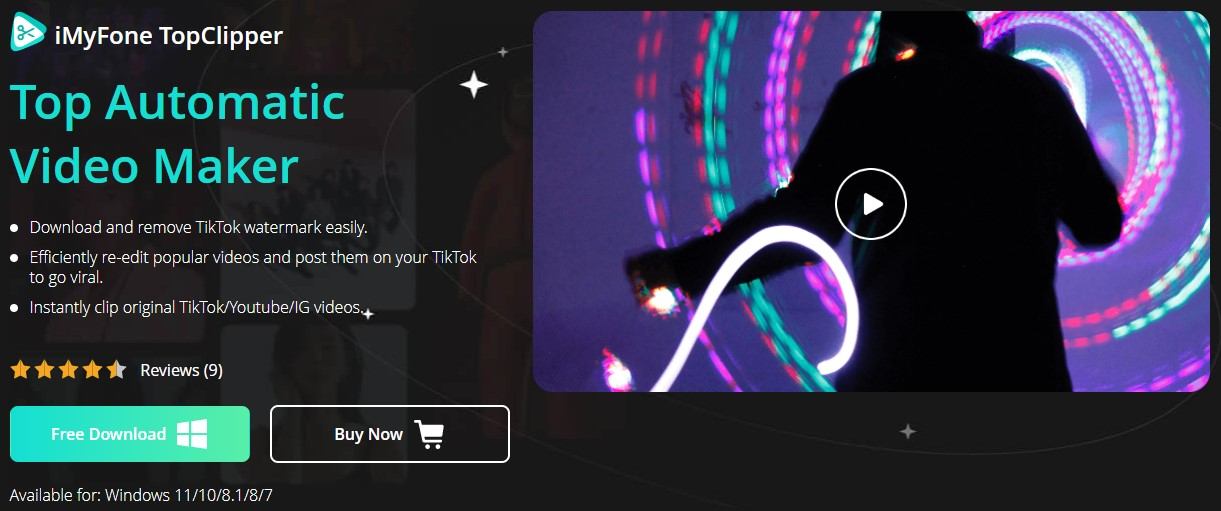 Step 2. Copy Video Link
Once TopClipper has been installed, head to Vimeo and find the video you want to convert. Then copy its convert vimeo link (URL) by right-clicking on it and selecting the 'Copy Link Address' option from the context menu.
Step 3. Paste Link & Choose Output Format
Now go back to TopClipper software, open it and paste the link you just copied in Step 2 in the designated field. After that, select 'MP4′ as the output format from the 'Convert To'.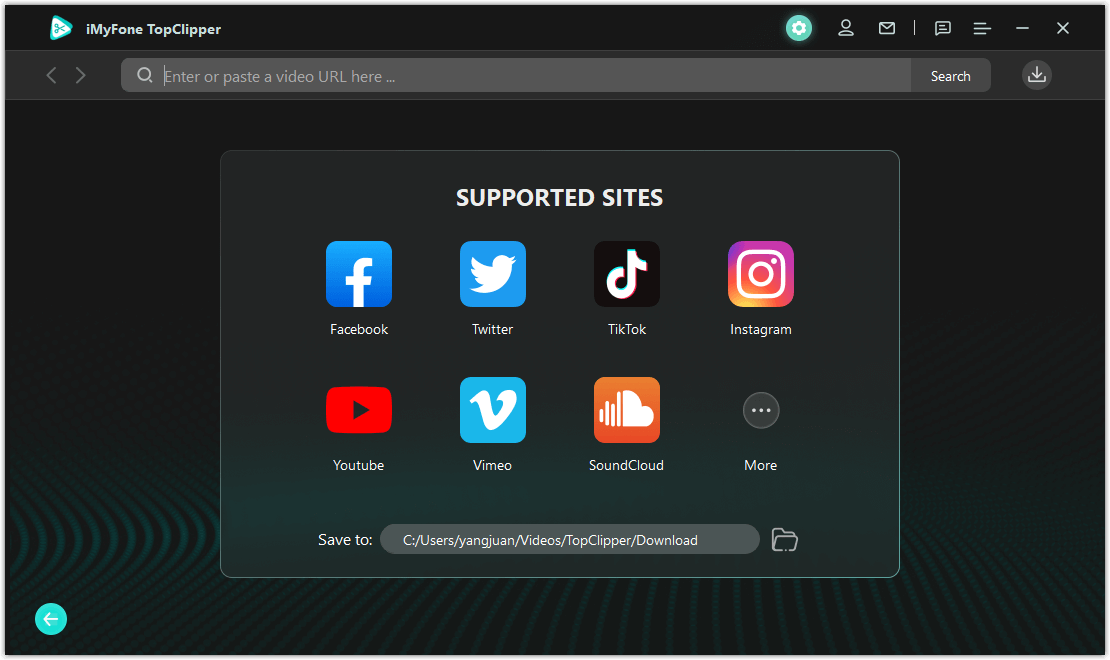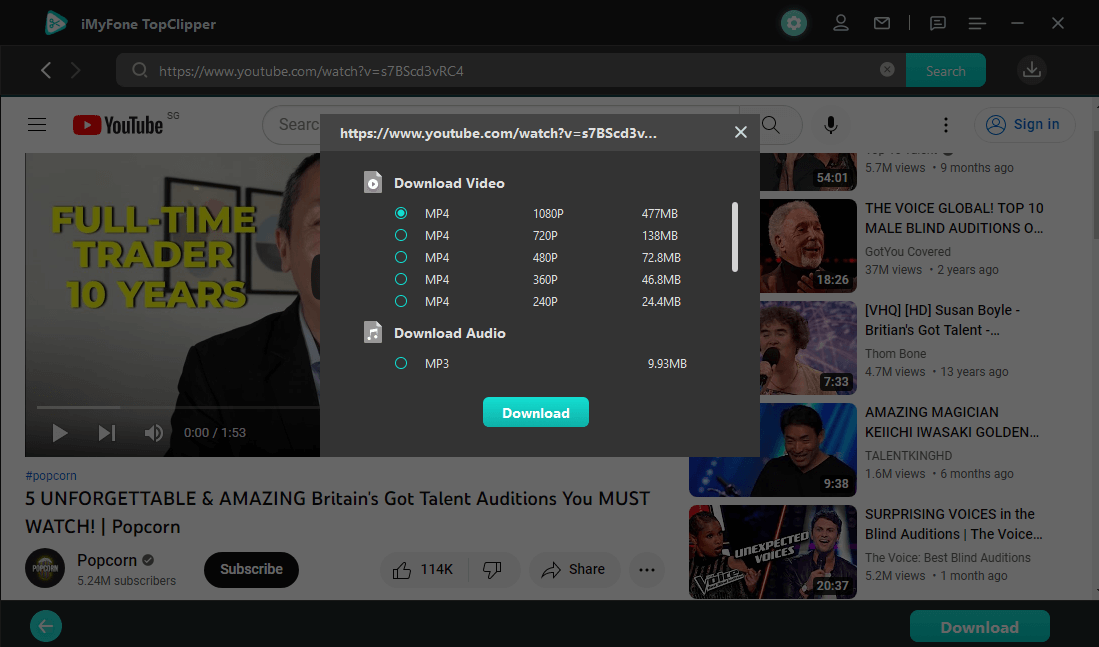 Step 4. Start Conversion Process
Once everything is set up, click on the 'Start' button at the bottom of the window to begin the conversion process. Depending upon the length of the video, this process may take a few seconds or minutes, so don't worry if it takes some time, as this is normal behaviour expected when converting large files online. Also, remember that all conversions are processed through secure servers, so rest assured that all your data remains private throughout the entire process!
Step 5. Enjoy Your Converted Video!
Once the conversion is complete, simply access the converted video file from the designated folder on your device or computer and enjoy watching it anytime, anywhere, without annoying watermarks!
10% OFF Coupon Code: TC10OFF
How to Convert Vimeo Video to MP4 on Your Phone
Converting videos from Vimeo downloader to the widely compatible MP4 format is a great way to share content with friends and family or back up your favourite clips for future viewing. Although there are various ways to go about this, one of the simplest involves using an app called iMyFone TopClipper .
This app is available for both Windows and Android devices, making it easy to convert Vimeo videos no matter what type of phone you're using. Here's a simple step-by-step guide on how to use TopClipper to make the conversion.
Step 1. Download and Install
The first thing you'll need to do is download the TopClipper app from either our website, depending on which type of phone you own. Once it's downloaded and installed, open up the app and log in or create an account if necessary.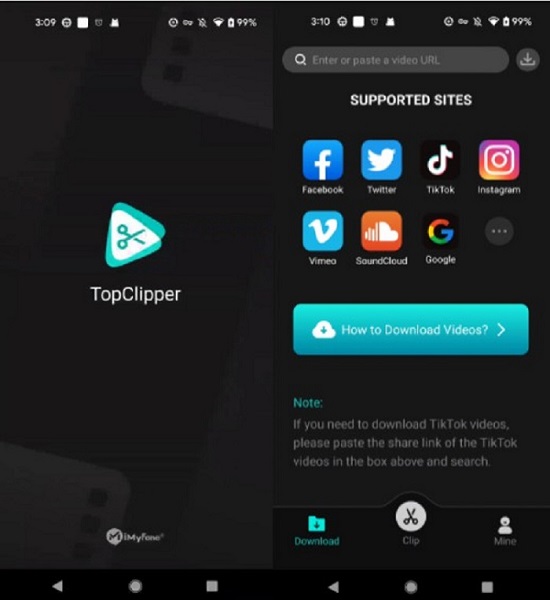 Step 2. Locate Video Source
After logging in, you'll be taken directly to the home page of TopClipper. From here, navigate to the section where it says "Find video source" at the bottom right corner of your screen. Tap on this section and enter the URL address for your chosen Vimeo video. Then simply press enter after pasting the URL into its designated box.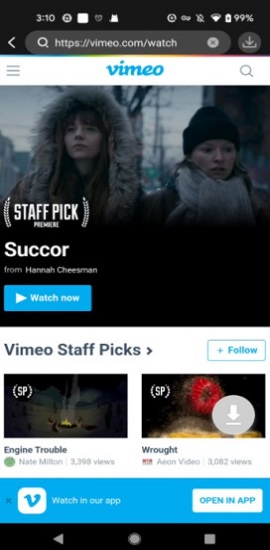 Step 3. Select Download Options
Once your video has finished loading, select "Download" from underneath this clip by tapping on it twice with your finger.
You will then be taken through a series of screens where you can choose what size, quality (HD or SD), file type (MP4 or MOV) and other optional settings such as trimming length or downloading subtitles files (if available).
After selecting these options, press "okay" followed by "begin download" when prompted to convert your video into an MP4 format.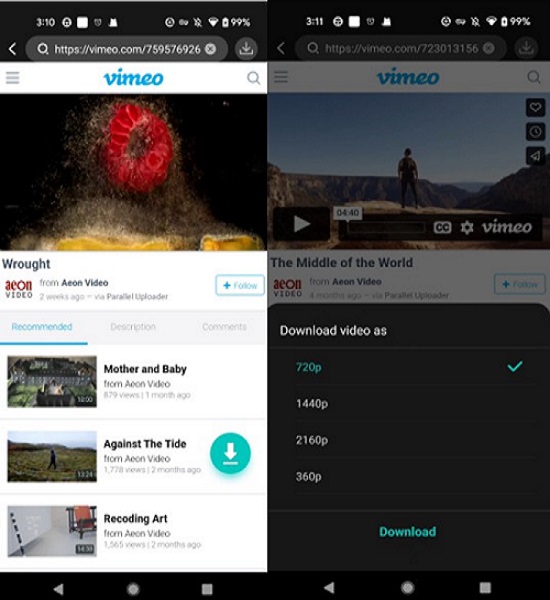 Step 4. Monitor Progress & Save File:
Finally, once downloading begins, progress can be tracked with a bar visible at the top of your screen, signifying completion time left until completed (or cancelled at any point). When downloading videos is finished, simply save your completed video file directly onto your phone storage by pressing "save video" near the bottom right corner – then voila! Your new MP4 file should now be ready for sharing/viewing straight away!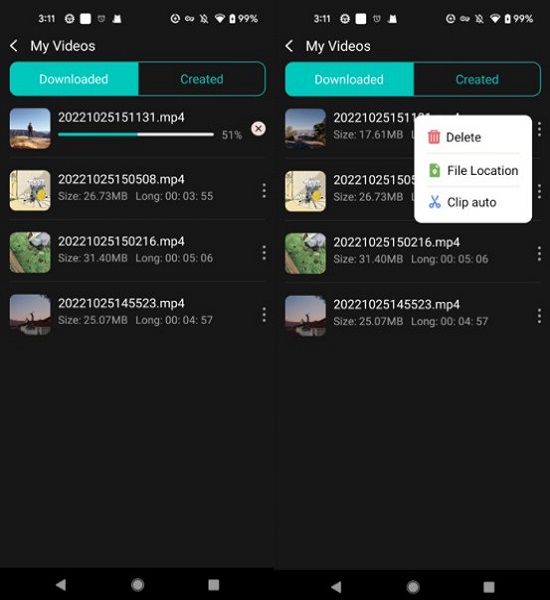 TopClipper is the Best tool for Converting Vimeo Video to Mp4
iMyFone TopClipper is an innovative tool for downloading Vimeo videos and converting them to mp4. It features an easy-to-use interface, allowing users to quickly search for, customize, and save their desired video in a matter of minutes.
Moreover, it has advanced video editing capabilities, allowing users to crop brand-new videos and easily extract audio. Below are some great features of Topclipper for converting Vimeo video into mp4.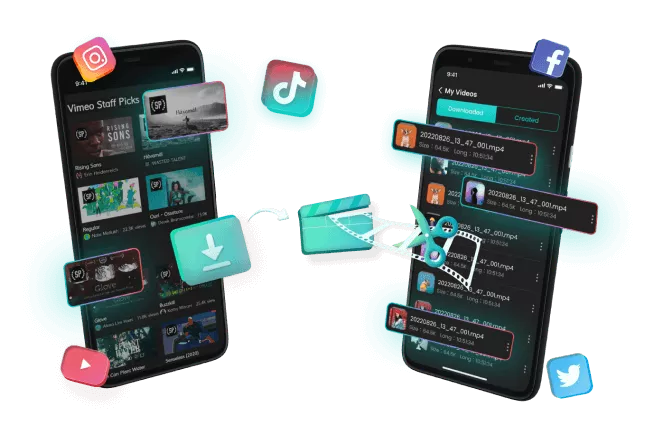 Key Features:
User-friendly Interface
You can download watermark free videos.
Free to use
Automatically edit Tik Tok or Youtube videos
1

Quick Search

TopClipper makes looking for the right video simple with its quick search feature. Conveniently enter the URL of the desired video into the search bar and find your clip within seconds. This makes it easier to discover new and interesting content without wasting time searching around the website.
2

Customize the Video

With TopClipper, you can customize your chosen video with a wide range of editing tools. Trim down unwanted clip portions or rearrange segments to create a new version of the original file. Additionally, you can add captions or subtitles in different languages for better organization and understanding of the content.
3

Save Video

Save your edited clips in mp4 format at high-quality resolution levels that best suit your needs. Choose from multiple output formats such as AVI, MPEG4, MOV, WMV and more! You can also adjust aspect ratios based on where you plan to watch your finished product—whether on TV screens or mobile devices.
4

Automatically Crop Brand-New Videos

For those who want something even more creative than trimming down existing clips, TopClipper allows you to automatically crop brand-new videos from larger footage files while maintaining their original quality levels! Select which parts to keep and remove all other sections in just one click!
1

Extract&Save Audio Freely

Not interested in watching some parts of a Vimeo video? No problem! Extract audio tracks from selected clips with TopClipper's audio extraction function while preserving their original sound qualities without distortion or clarity. You can then save these audio tracks as separate files or combine them with other pieces of music for unique creations or presentations!

Furthermore, this powerful program is incredibly user-friendly—with easy-to-follow instructions guiding users through each process step from start to finish! So if you're looking for a reliable way to download Vimeo videos and convert them into mp4 format, look no further than iMyFone TopClipper.
FAQs about converting Vimeo video to mp4
Q. Is converting HD Vimeo watermark-free videos illegal?
A. No, it is not illegal to convert vimeo videos as long as you are not using them for commercial purposes. However, if you plan to use the video for any kind of monetization, then it would be advisable to seek permission from the original creator beforehand. The same is true if you wish to use part or all of the video in another project.
---
Q. What is the best vimeo to mp4 converter?
A. We recommend TopClipper as it is a reliable, secure and user-friendly tool that allows you to quickly convert vimeo videos into MP4 format with just a few clicks of your mouse. It also supports HD formats and offers an intuitive user interface. Additionally, it is free to use and supports multiple platforms, such as Windows, macOS, Android and iOS devices.
---
Q. How do I convert Vimeo videos to mp4 on my phone?
A. You can easily convert vimeo videos to mp4 format on your mobile device using TopClipper's mobile app. Simply open the app, enter the Vimeo video URL, or choose from your saved or download videos. Then, click "Convert" and wait for the conversion to be completed. Once finished, you can save the converted mp4 file directly to your device or share it online.
---
Q.Is it possible to convert vimeo videos to mp4 files of different sizes and qualities?
A. Yes, TopClipper's mobile app supports various output formats such as AVI, WMV, MOV and more. You can also customize the video resolution (480p, 720p or 1080p) and the audio bit rate to get the best quality possible. Once you've chosen your desired settings, click "Convert" and wait for it to complete. Then, save or share the mp4 file as needed.
Conclusion
Converting a Vimeo video to MP4 on your phone or PC can be fast and easy with iMyFone TopClipper 's mobile app or software. With its user-friendly interface, you can convert your Vimeo videos quickly with the option to select different output formats such as AVI, WMV, MOV and more. You can adjust video resolution and audio bitrate for the best quality. Now you can view your Vimeo videos in MP4 format anytime, anywhere. Try out TopClipper today and started to convert Vimeo to MP4.