[2023 Full Guide] How to Cast Phone (Android & iOS) to PS4?
Category: Mirror Tips
3 mins read
Growing technology has made it possible to watch your favorite movies and dramas, and play action games even on the small screen of smartphones. While there is no doubt that you enjoy the content more on smartphones, casting it on the bigger screen is still superior. Luckily, if you have a PS4, you can cast content from your smartphone onto it.
For this purpose, you just need a screen casting application to cast your smartphone to PS4 and enjoy videos and games. Stay tuned to know the details.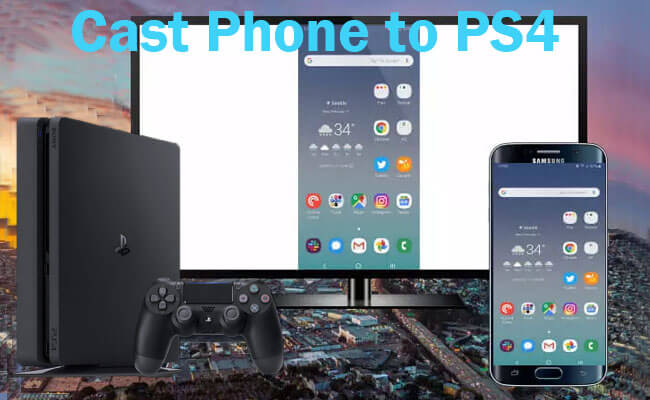 Part 1. How to Cast iPhone to PS4?
Since every mirroring program cannot connect your device to PlayStation 4, we have listed the two best methods to cast to PS4 from iPhone:
1

Plex

Plex is a screen mirroring app that allows its users to cast their iPhones to PlayStation 4.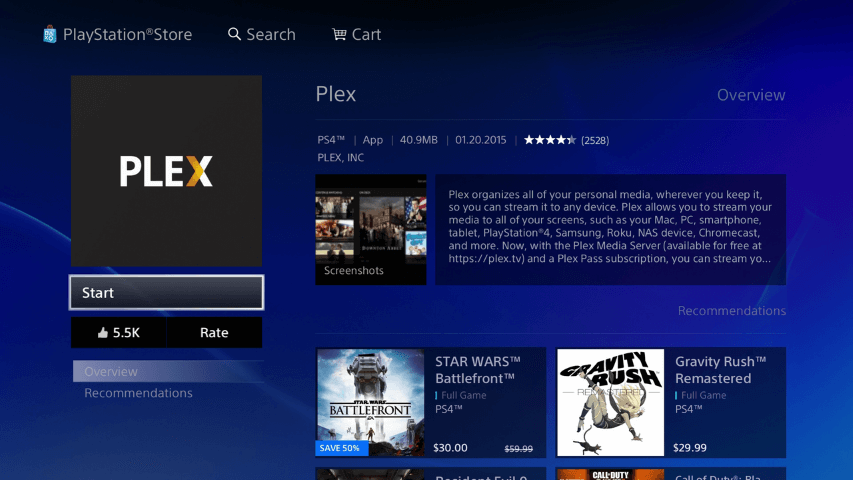 With its inbuilt support, the app can stream photos, videos, and music.
Plex organizes the files to let its user easily search and play the media.
It is free for its users, but you can also get the Plex Pass to watch and record live TV or podcasts.
How to use Plex on PS4 to cast phone screen
Make a free account by going to Plex official website.
Now go to playstation, search Plex, and install it on your PS4.

Open the app and click to sign in. A link will appear on the screen. Visit the link through the browser.
Now log in to your Plex account and input the code visible on the TV screen.
Click "Link" and a message will appear showing successful setup.
Now install the Plex on your iPhone.
Open the app, click "Stay in Trial Mode" and then "Grant permission".
Select the menu icon and go to "Settings" from the menu.
Now click "System" and then "Advertiser server", "Show camera roll media", and "Network discovery".
Connect your iPhone and PS4 with the same network.
Finally, go to the PS4 home screen; select your iPhone and then folder to cast your favorite content.
---
2

iMediaShare

iMediaShare is another application that can successfully connect your iPhone to PS4.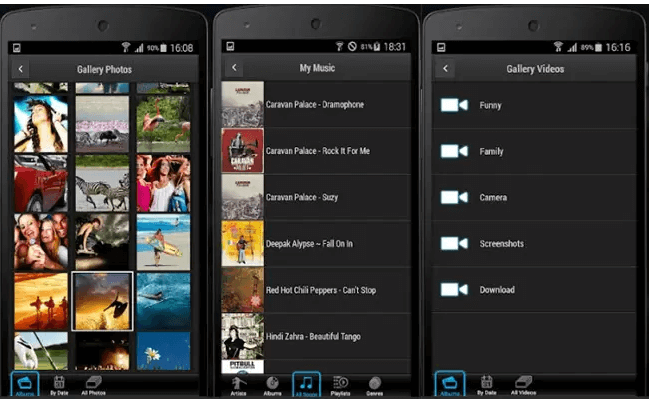 It allows its users to play photos, videos, music, or audio systems.
It can automatically detect the list of available devices,  so you just need to pick the device to cast the content.
The app is free to use.
How to use iMediaShare
Connect your iPhone and PS4 with the same network.
Download and install iMediaShare on your device.
Launch the app and choose whatever you want to cast on the PS4 screen.
Click "choose a screen" then select your PS4 console from the given list of devices.
Now, it will cast photos, videos, or audio on the big screen.
Part 2. How to Cast Android to PS4
With the help of screencasting apps, you can quickly screen-cast your Android phone. Here are the best apps that you can use to cast your phone to PlayStation 4 easily.
1

PlayStation

PlayStation is officially developed by Sony to give the users a fantastic PlayStation experience. It is free to download and use.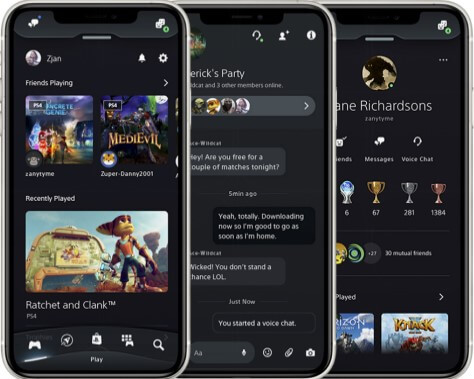 The app allows you to start game download to your console from your Android.
It also supports voice chat, messaging, and shopping for PS4 users.
How to use PlayStation
Download the PlayStation App on your Android. Launch it and sign in with the user name and password associated with your PlayStation network account.
Turn on PS4 and go to Settings, then PlayStation App Connection Settings, and then Add Device.
Remember the code number that appears on the screen.
Now open the PlayStation App on your Android and select Connect to PS4 and then Second Screen.
Now your mobile phone will be screencast on PS4.
---
2

PS4 Second Screen

PS4 Second Screen allows access to a lot of PS4 controls and features and is free to use.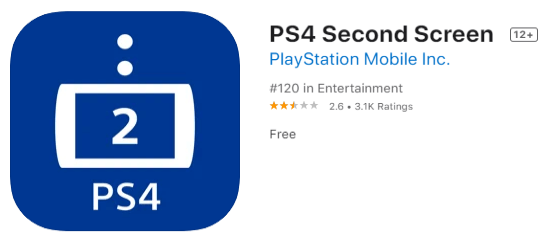 With this app, you will see the in-game information on your Android while playing the game on PS4.
It also allows you to use your mobile to enter text on PS4.
How to use the PS4 Second Screen
Install the PS4 Second Screen app from the app store on your Android device.
Launch the PS4 second screen and sign in with the user name and password associated with your PlayStation network account. You will now see PlayStation devices connected to your device.
Turn on your console, go to Settings, then mobile app connection Settings, then Add Device. A screen with a number will be displayed.
Now go back to your Android and tap your PS4 name and enter the code to connect your phone to  your console.
Now your phone screen is cast to PS4.
---
3

Pixel Media Server

Pixel Media Server is a UPNP/DLNA compatible Digital Media Server app that works perfectly fine for Android users, including HTC 10. When installed on your smartphone, the app turns your smartphone into a media server. The app is free to use.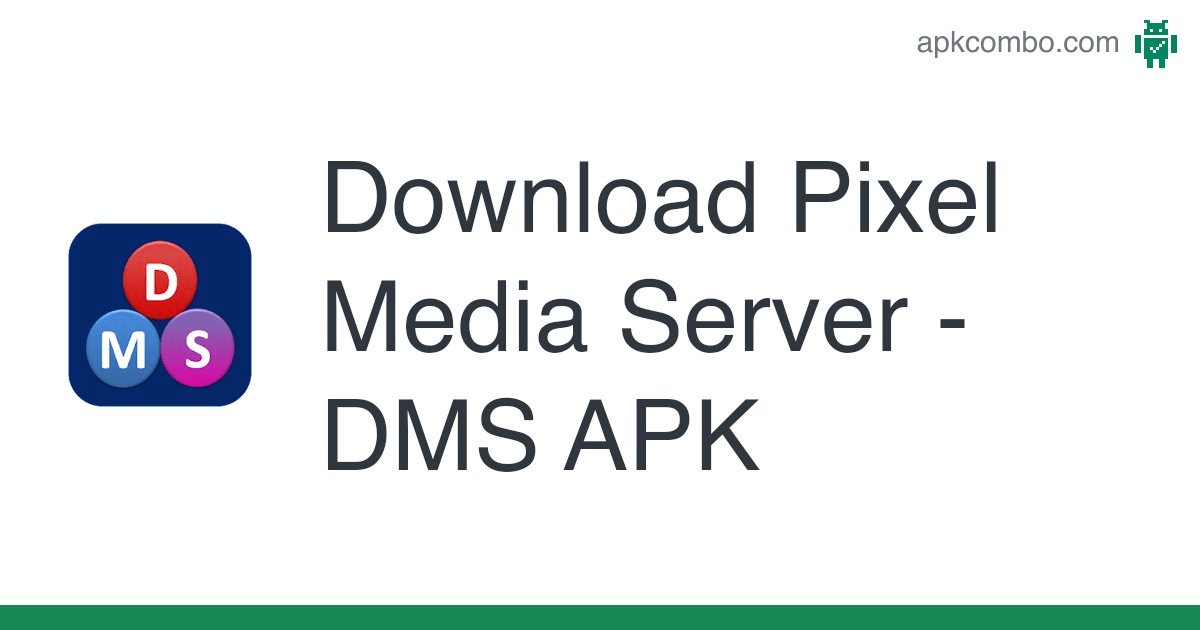 The app can share media such as photos, videos, or audios.
The app auto starts on device boot.
It also keeps track of the last folder selected to launch the media quickly.
How to use Pixel Media Server
Download the Pixel Media Server app on your Android.
Launch the app and tap DMS name to assign any name to your device and then select which directory you want to share.
Tap the Play icon to start the app.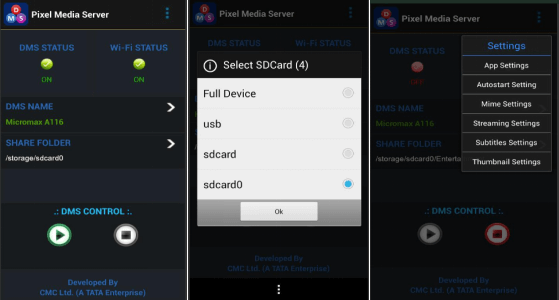 Now open the media player on your PS4. You can see your iPhone name.
Select your device and browse the folders to play any media on PS4 big screen.
---
4

LocalCast for Chromecast

LocalCast is one of the most important applications for Chromecast. In the past, it was only compatible with Chromecast, but now it supports many different smart TVs, Apple TV, Amazon Fire TV, Roku and even Nexus Player. However, some features are unique to Chromecast, for example, the zoom, pan, and rotate features are only available for Chromecast.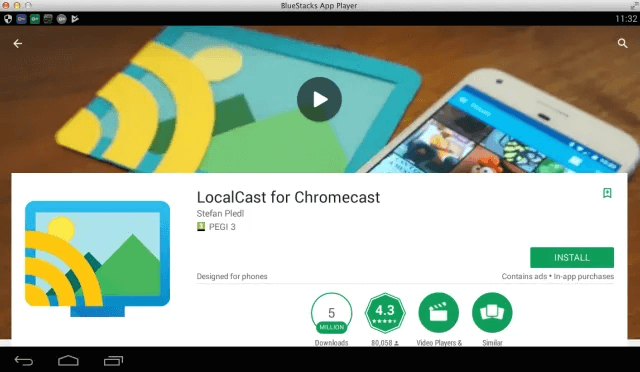 If the unique features of for Chromecast can be generalized in the future, this will truly make the application more extensive. In addition, there are many features that can help you watch movies through this application, such as subtitle support.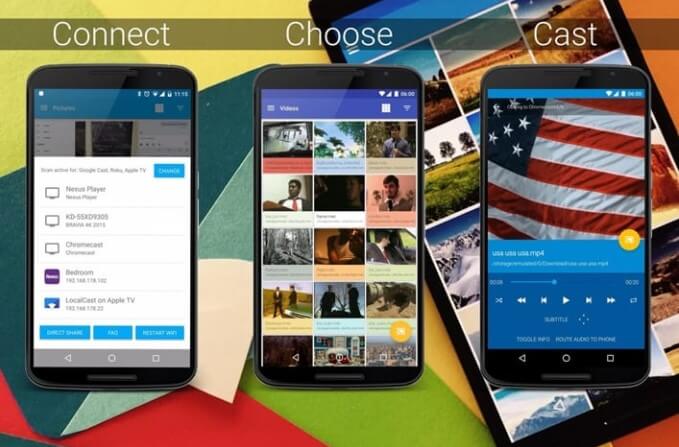 Part 3. Bonus: How to Cast iOS/Android Phone to PC Rather Than PS4?
Apart from casting iOS and Android to PS4, here we also recommend you to try a mirroring app - iMyFone MirrorTo. All social applications can be managed by keyboard and mouse, like Snapchat and WhatsApp. And if you want to share files or videos from your phone, here's a good choice.The most awesome place is that you can also watch movies or TV with a large screen. Now both iOS & Android are supported.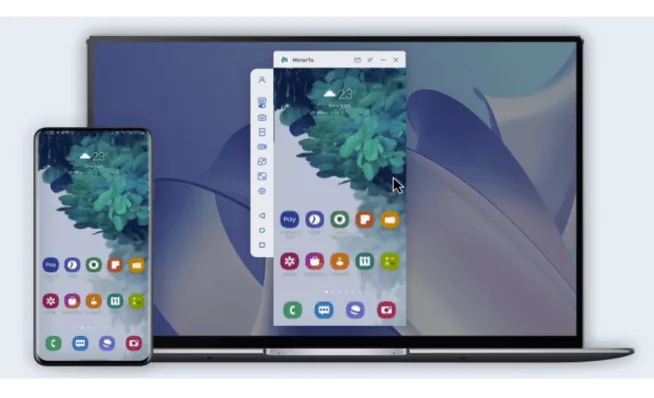 Key Features:
Effortlessly screen-share Android & iOS phones to PC.
Freely control your phone with a large screen from a computer, so you can play most Android games on the computer.
Making your phone or tablet into a second blackboard, give you more freedom when teaching or meeting.
Stream your phone to YouTube or other social platfroms like TikTok, Facebook and other tools.
Video tutorial on casting your iOS screen to PC with iMyFone MirrorTo.