[2023] 3 Best Ways to Play Pokemon Go on PC
Category: Mirror Tips
4 mins read
Pokemon Go is one of the most popular augmented reality games. This game can really get some players in real trouble. That's simply because they sometimes walk into the safe areas while enjoying the game. For this reason, playing Pokemon Go can be dangerous for you. Luckily, you can play Pokemon Go on PC without any effort. With the best tool, you can play this amazing game in the comfort of your home.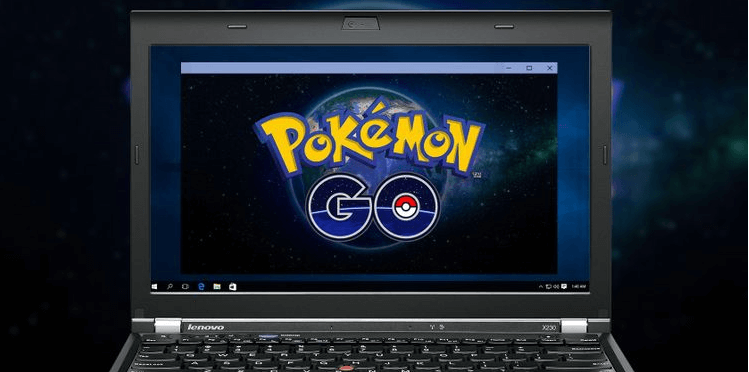 Are you searching for the best play to play Pokemon GO on desktop or PC? No doubt, there are different methods of playing mobile games on PC such as Screen Mirror App, Android Emulators, etc. In this article, we will help you find the most suitable method to play Pokemon Go PC. But before that, let's find out why people choose to play Pokemon Go PC. Let's delve right into the article.
Part 1: Why We Play Pokemon Go on PC
Undoubtedly, people always look for ways to play their favorite games on PC. Of course, Pokemon Go is one of those games. As discussed above, it is a location-based game. For this reason, many players want to play it on PC due to several reasons. Here are some of the reasons why people choose to play Pokemon Go on computer.
1

Streets are not Safe
Indeed, streets are not the right place to play augmented reality games like Pokemon Go. In today's age, traffic is everywhere on the streets. So, you may encounter an unwanted situation while playing Pokemon Go on the streets. This is one of the major reasons that many people prefer playing it on PC.
2

Chances of Getting into an Accident
People who use to drive a car or bike while playing Pokemon Go can get distracted easily. As a result, they can get into an accident. Due to this reason, it is better to opt for the Pokemon Go computer.
3

Device Issues
Indeed, the phone's battery is one of the major issues while playing games. As your phone might run out of battery, you cannot play Pokemon Go for a long time. Therefore, many people want to enjoy playing Pokemon Go on PC without any distractions.
Apart from these issues, know that Pokemon Go is not friendly for someone with disabilities. As they cannot walk properly, playing Pokemon on PC would be an ideal choice.
Part 2: How to Play Pokemon Go on PC with a Screen Mirror App
1

iMyFone MirrorTo

iMyFone MirrorTo is one of the best options for playing Pokemon Go on PC. This is where iMyFone MirrorTo steps in to help you. It allows you to mirror your iOS or Android to enjoy your favorite game like Among Us, Wild Rift, ARK: Survival Evolved on a large screen. Besides, playing Pokemon Go on PC would be great fun.

As the name suggests, iMyFone MirrorTo is a screen mirror app that allows its users to mirror their phone screen to PC. As a result, they can access the media files and games on a large screen. With iMyFone MirrorTo, you can ensure a smooth gaming experience. If you're a PC user, it is the best app to play Pokemon Go for Windows 10.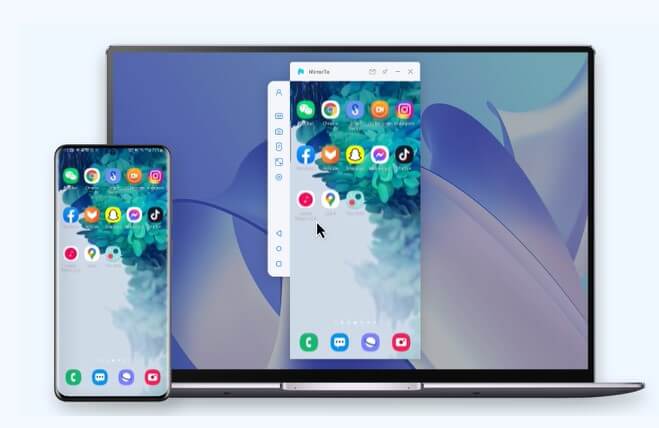 Steps to Play Pokemon Go on Computer with iMyFone MirrorTo
Step 1. Launch iMyFone MirrorTo: First of all, you need to download and open the iMyFone MirrorTo app on your PC or desktop.
Step 2. Establish a connection: All you have is to connect your phone to the computer using a USB cable. After that, select "Transfer files" to establish a connection.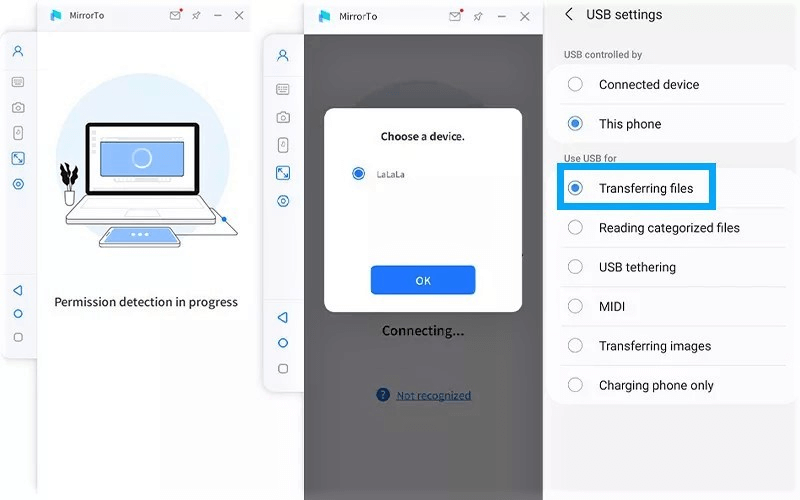 Step 3. Enable USB debugging: Once you have connected your device, make sure to enable USB debugging. Go to Setting > About phone > Software information and then select Developer Option. You need to click Build number seven times and enable USB debugging.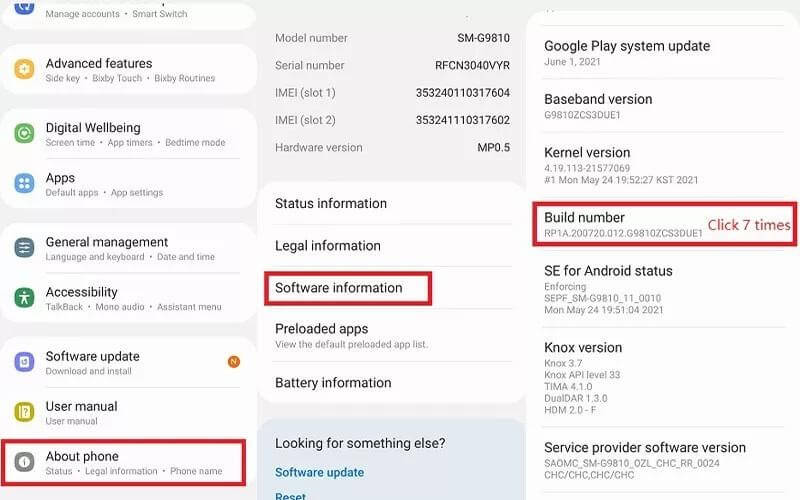 Step 4.Allow permission to iMyFone MirrorTo: By clicking "Turn on", you can give permission to the screen mirror app. Doing so will automatically download the iMyFone MirrorTo apk on your device.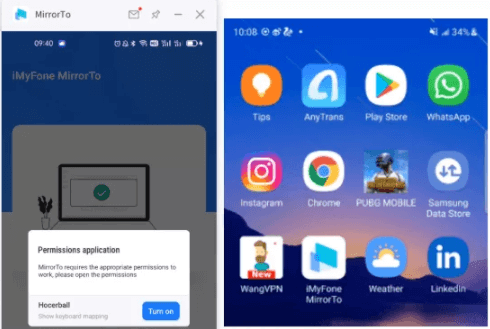 After following these steps, you can start controlling your phone from the computer. As your phone is successfully mirrored to the PC, you can play Pokemon Go desktop without any hassle.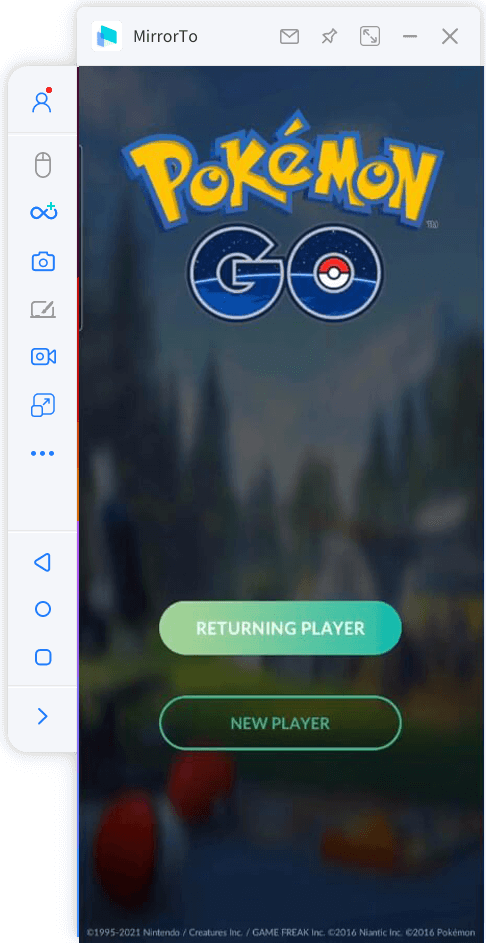 Tips
iMyFone MirrorTo also supports live streaming function. It can stream your phone to YouTube or other platfroms like Facebook, Instagram ect, so if you want share with friends how do you play Pokemon Go, go get it! Come and have a look at more streaming details.
Video tutorial on how to play mobile games on PC: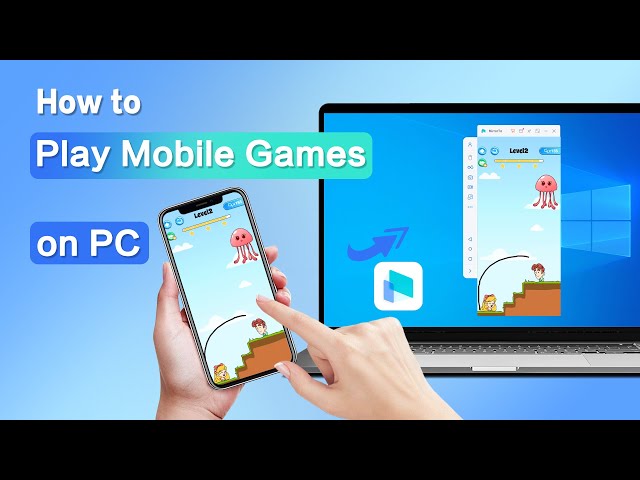 2

MEmu

Want to play Pokemon Go on desktop? Pokemon Go is a very popular game all over the world. With over 1 billion downloads, it has become a global gaming sensation. For this reason, people from different countries want to play this game on PC. Android Emulators are a great way to enjoy superb gaming experience.

MEmu is one of the well-renowned Android emulators. It lets you enjoy your favorite games smoothly on PC. Most importantly, it ensures high-end graphics to help you enjoy thousands of Android games. This is what makes MEmu the best emulator for Pokemon Go download PC.
Follow these steps to download Pokemon Go using MEmu:
After downloading MEmu, finish the setup in easy steps.
Search Pokemon Go in Google Play and start the downloading process.

Once the installation is completed, tap the icon to start.
In the last step, you can enjoy playing Pokemon Go on the computer.
MEmu is the best Android emulator that brings a lot of fun for gamers. If you love playing Pokemon Go, give it a try on PC. It is compatible with several devices to meet all your needs. MEmu ensures the greatest compatibility and highest performance.
Part 3: How to Play Pokemon Go by Using Location Spoofer
iMyFone AnyTo is a very easy way that helps you change location in Pokemon Go to catch more Pokemons. As a result, it saves you from the risk to your device or account. With iMyFone AnyTo, you can opt for Pokemon Go download PC windows.
Watch Video Tutorial to Change GPS Location to Anywhere for Pokémon Go
(Note: If you have installed iMyFone AnyTo on the computer, drag the video bar to 0:56 to skip the downloading and installation part.)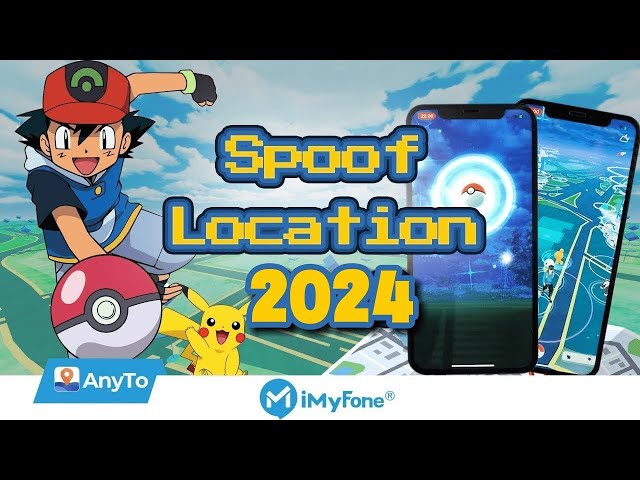 Part 4. FAQs about Playing PokemonGo on PC
1

Can we play Pokémon go on PC?

Yes, we can play Pokémon Go on PC with screen control software like iMyFone MirrorTo or using emulators like BlueStacks and MEmu.
2

Is Pokemon Go available on Windows 10?

Pokémon Go is not officially available as a native app for Windows 10. Pokémon Go was primarily developed for mobile platforms, including iOS and Android, and it is distributed through the Apple App Store and Google Play Store.

If you want to play Pokemon Go on PC, you can use some tools to help you like iMyFone MirrorTo and BlueStacks.
3

How to play Pokémon Go on PC without emulator?

If you want to play Pokemon Go on PC without emulators, you need screen mirror & control software - iMyFone MirrorTo. It allows you to control your phone with keyboard and mouse.
Conclusion
Do you want to play Pokemon Go on PC? The above-mentioned methods are the best solutions. Whether you want to use Screen Mirror App or location spoofer, iMyFone is a reliable brand. It offers you iMyFone MirrorTo and AnyTo to cover all your needs. With these tools, you can enjoy Pokemon Go on the desktop at the comfort of your home.