Most of us like to store the movie resources on mobile, but actually, the TV may sometimes feel like the best place to enjoy watching movies. When meeting this situation, the easiest and simplest way is mirroring phone screen to TV. You can stream whatever you're watching on the TV and mirror it on the device without lag or reduced picture quality.
By using screen mirroring technology, one device can display the screen of another wirelessly. When presenting or lecturing, mirroring the screen is a popular way to easily show relevant information to others in the room. Some people may wonder, do we need WiFi for mobile phone screen mirror? How did it work? Let's solve all this problem in this post!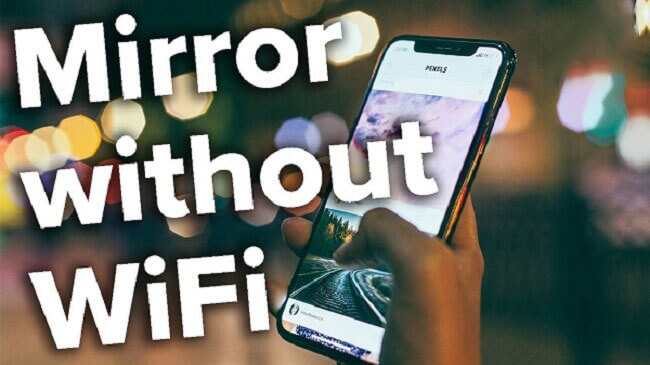 What Is Screen Mirroring and How Does It Work?
Through screen mirroring, the full contents of your computer, tablet, or smartphone can be displayed on an external screen, either wirelessly or via a cable. You will see an exact real-time replica of your computer, tablet, or smartphone display on the external screen when mirroring it.
Can You Screen Mirror without WiFi: Possible or Not?
Screen mirroring is only possible with a TV or casting device that supports it. Using technology like Miracast, you can mirror your screen without wifi. Direct, two-way communication is enabled between the device that sends and the one that receives. The display is wirelessly connected to this connection. Therefore, a smart TV can mirror your phone screen without requiring wifi.
How Can You Screen Mirror without WiFi?
Maybe you'd like to mirror the screen to the television without wifi, or maybe you don't have one. Below are some ways you can mirror your device on your TV:
3.1 Use Miracast
Displays using Miracast can be wireless. A wireless HDMI cable allows you to mirror mobile, tablet, or computer screens on TV without using HDMI cables or other internet wires. Eventually, it will take the place of physical connections between devices.
Day by day, its popularity grows. The company has started selling two receivers for Miracast - a Microsoft Wireless Display Adapter and Microsoft Screen Sharing for Lumia Phones (HD-10). Also, the Fire TV Stick from Amazon includes Miracast streaming. A free version of Miracast is available for Android.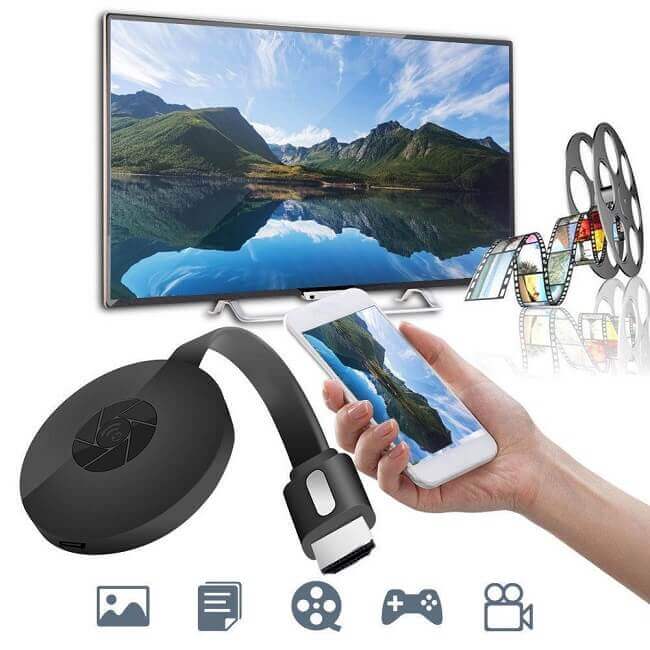 Pros
You can connect two devices directly without the use of WiFi.

Cables other than HDMI are a good alternative.
Cons
Miracast isn't supported by many devices.

Offer no smart competing protocols.

Usually problematic.
Note
The system operates on Windows 8.1, Android devices running version 4.2, and old Android devices running version 4.1.
---
3.2 Use Chromecast
You can mirror the screen of your Google Home devices to your TV using the Google Home app. You can also use it connected with iPhone.
You can get there by following these steps:
As the very first method suggests, in case you do not have WiFi access, you must activate your phone's hotspot..
Choose the Accounts tab when you open Google Home.
You will then be able to select "Mirror device" and choose "Cast screen/audio".
You can begin screen mirroring from your Android directly to TV after selecting the TV to cast to.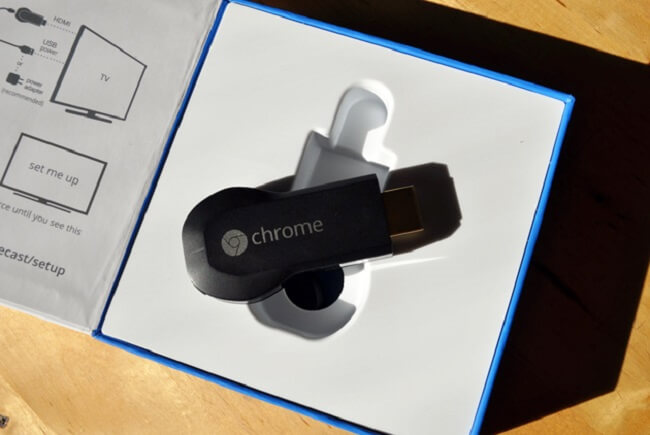 Pros
Casting works from phones, computers, and tablets.

Portable and easy to carry while traveling.

Manage your phone from anywhere.
Cons
Remote control not used.

Materials that other people can't access.
---
3.3 Use ScreenBeam Mini2
The device is designed for wireless display. HDMI cables are not required with this cable. You don't have to connect to the internet to use it. Easily manage your home and travel with this device. The app is free and does not require a subscription. It is incredibly simple to use the tiny ScreenBeam Mini2.
An HD TV adapter needs to be connected to your TV. After three easy steps, you will have it working. It supports high-definition audio and video up to 1080p30. The wireless receiver on the device will plug into the HDMI port on your big screen. You are automatically connected to your mobile device as a result.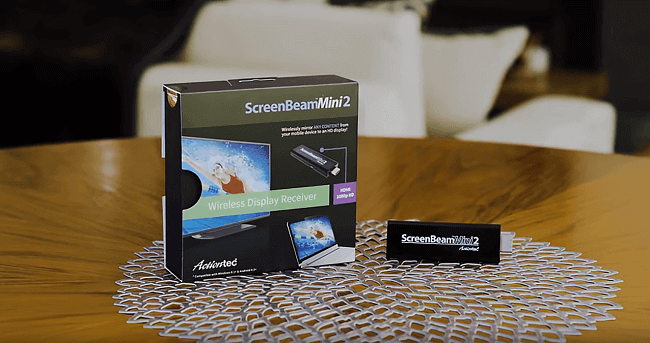 Pros
A cost-effective solution.

Easy to transport and carry.

No freezing or choppy video.
Cons
Isn't compatible with iPhones.

Kindle Fire HDX is not compatible with older models.
---
3.4 Ethernet
Chromecast can also be used without WiFi by connecting to your home network instead (the initial setup of Chromecast with the Google Home app will require WiFi or data). You can use Ethernet connections if ethernet is not available in a certain part of the house where WiFi is weak. A simple Ethernet adapter is all you need, which, by the way, is very inexpensive.
Following these steps will give you a way to cast to your TV without WiFi once you have your hands on one:
Using the HDMI port of your television, connect your Chromecast..
>Connect your Chromecast device to your Ethernet adapter using the USB cable included with it. Chromecast and your Ethernet adapter can be connected with any USB cable if your adapter does not come with a cable.
Connect the ethernet cable to the other end of the adapter.
That's it! No wireless connection is required for Chromecast now.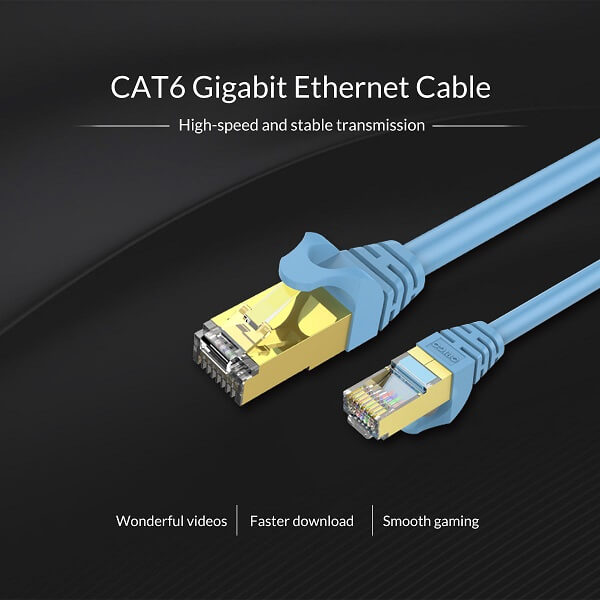 Pros
Faster speed.

Higher levels of security.

Fewer disconnections and consme less power.
Cons
Physical limitations.

Difficult to expand and hard to install.

Only connect to one device.
Bonus Tips: Mirror iPhone To TV without WiFi (iOS Only)
1. Connecting Through Apple Peer to Peer Airplay
A device that is capable of receiving Airplay broadcasts can use this method. For mirroring, you're not required to connect physically or use HDMI. It operates via Peer to Peer Airplay, a feature of Airplay that is unknown to most. You can use this feature without a WiFi connection using Bluetooth. Disconnect both devices from the wifi network.
2. Using the Apple Lightning Connector to HDMI Port
The screen of your iPhone can be cast on your TV screen without a wireless connection using this method. The Apple Digital AV lightning adapter must support mirroring if you want to accomplish this. The white adapter can be plugged into the mobile charging port at the bottom.
Any HDMI display nearby can be connected to it. With this adapter, you can charge mobile devices with an additional port. You can easily carry it when you travel even though it is expensive.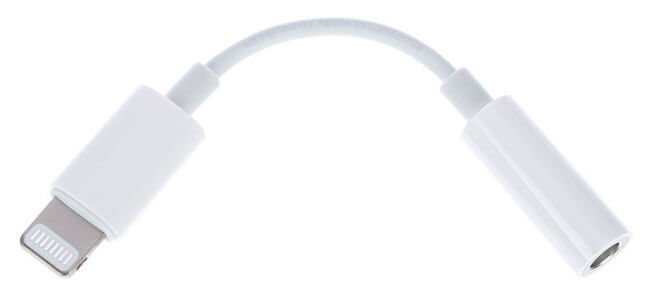 Tips
You can also
mirror your phone to your pc
, easily achieve screen casting and control your phone on PC.
iMyFone MirrorTo
is a software specially designed for mobile phone screen casting to PC. Anyone without technical skills can control your device on your Windows by several steps, including
using Tiktok
and
facebook messenger
. Or you can even
paly different mobile games
from computer. You only need to make mobile phone and computer within the same Wifi, and then connect Bluetooth, you can control mobile phone on computer to realize synchronization between mobile phone and computer.
It also supports live streaming function, you can live stream your phone screen to skype, youtube, facebook and other platforms. What's more, it's also a good helper to show your file or pictures from your phone while you're teaching. Click here to know more details.
Now it's your good choice to take a free trial.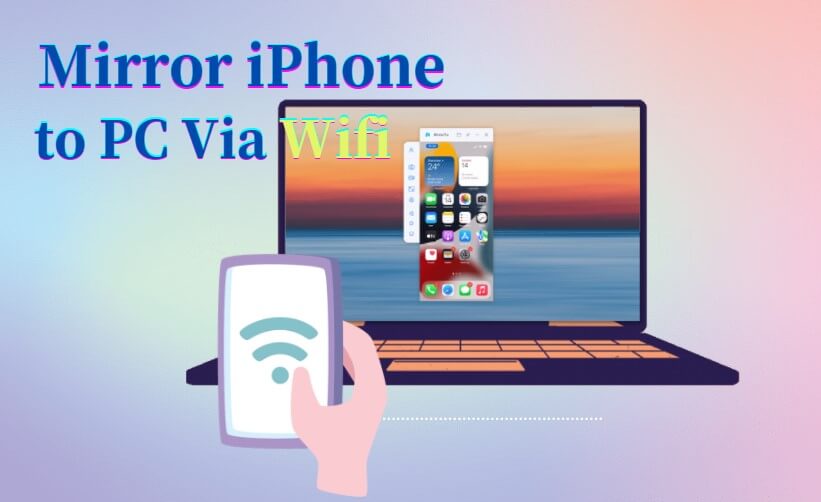 Frequent Asked Questions about Screen Mirorring without WiFi
1

Does screen mirroring use mobile data?
For screen mirroring to work, the network is necessary, and no data is needed. Using your phone and TV together (on the same network) means you don't need to use the internet (data) because you are just transmitting your phone's screen to your TV.
---
2

Can you cast using mobile data?
You need a network to use Chromecast; either WiFi or Ethernet if you have the optional adapter. There is no direct support for mobile data. It isn't supported if your phone creates a WiFi hotspot, but many people say it works fine.
---
3

How can I mirror my Android to my TV without WiFi?
You should first ensure that your TV is smart or HDMI-capable and that your smartphone supports mirroring and MHL to HDMI adapters. Apple's iPhones and most Android devices with version 4.2 or later come with screen mirroring capability, and all smartphones support MHL adapters.
Conclusion
In a world heavily reliant upon wireless connections, it can be quite challenging to cast or mirror your smart devices to a television without a WiFi connection. A mobile data connection or an Ethernet connection is required for stuff like Chromecast to work.
The right equipment, however, does not require Chromecast or similar devices, or even the internet. Alternatively, you can use one of the hacks listed above and work around your issue.