Do you want to mirror your phone to the car screen for easy handling of all the stuff?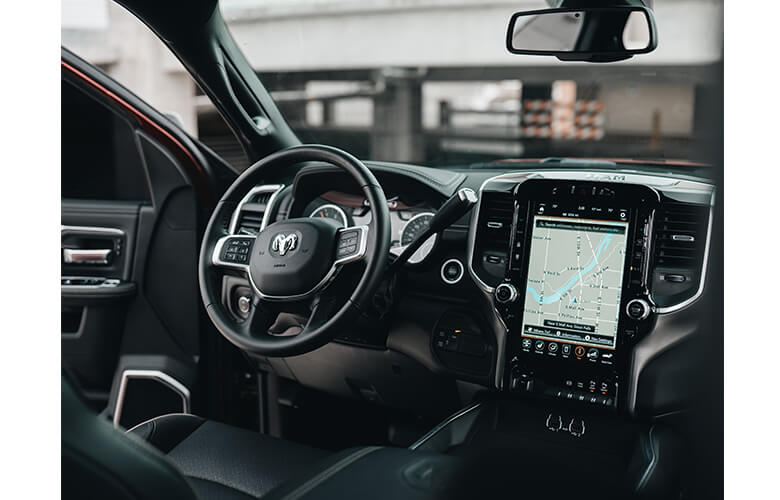 With improved technology, you can do this using certain third-party apps. The process is extremely simple and easy. You just need to download your car-compatible app and connect it with your car system, and that's it.
Without any wait, let's learn the various ways to mirror iPhone & Android to car screen!
Part 1: Why Do You Mirror Phone to Car Screen
There are strict rules and policies to control reckless driving and resulting accidents, but the number is gradually increasing. One of many reasons for increased accidents is distracting attention towards your mobile phones.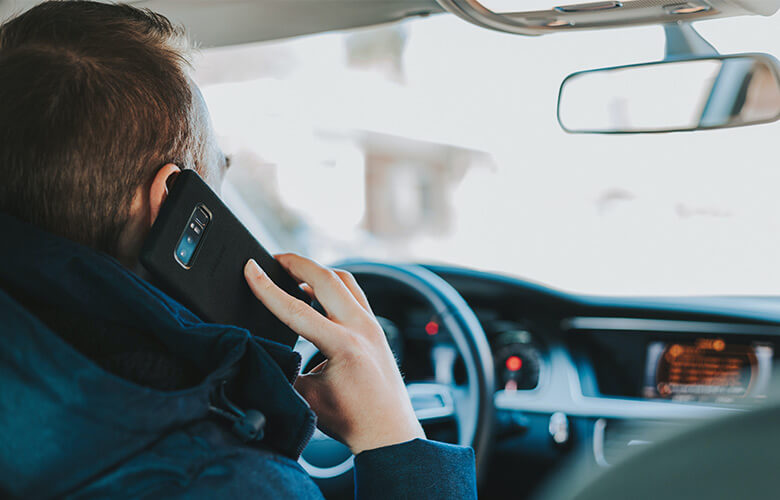 While driving, if you want to answer the call, look for directions from a navigation app, or play the music, you have to divert your attention towards your phone, and this might await a horrible accident.
Therefore, it's better to mirror your phone content to your car screen. This way, your phone content will be directly in front of you. You can successfully keep your focus on driving and manage your phone that will be easy and risk-free. Stay tuned to know how you can mirror your phone to the car screen and have a safe driving experience.
Part 2: How to Mirror iPhone to Car Screen
1

CarPlay
Apple launched CarPlay to help the drivers mirror their phones to the car's infotainment systems. CarPlay is the best app to mirror an iPhone to a car screen. It can run various iOS apps such as iMessage, Audiobooks, Maps, Podcasts, etc.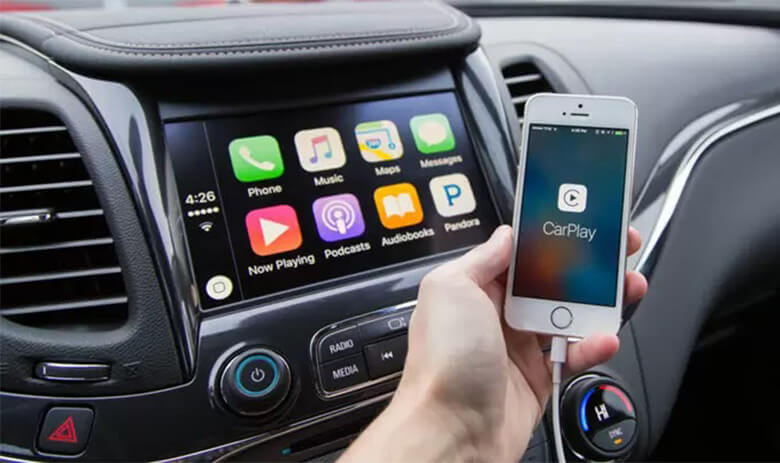 So, calling someone or listening to music, audiobooks, or navigating through the map will be smooth with the CarPlay app. To make the user experience better, Apple has also incorporated Siri to help users control their iPhones via voice recognition technolosagy.
Look at how you can use CarPlay to mirror iPhone to car screen:
Before starting, make sure that your car supports CarPlay and the place where you also supports CarPlay.
Also, use CarPlay on iPhone 5 or later. Now follow these steps:
For Wireless Connection
Go to settings> Siri and Search and then turn it on to enable Siri voice control on your iPhone.

For wireless CarPlay compatible cars, press the voice control button on your stereo wheel to set up CarPlay Or.
Turn on the Bluetooth on your iPhone and pair it with your car.
Now Go to Settings > General > CarPlay and select your car to mirror screen your iPhone to car screens.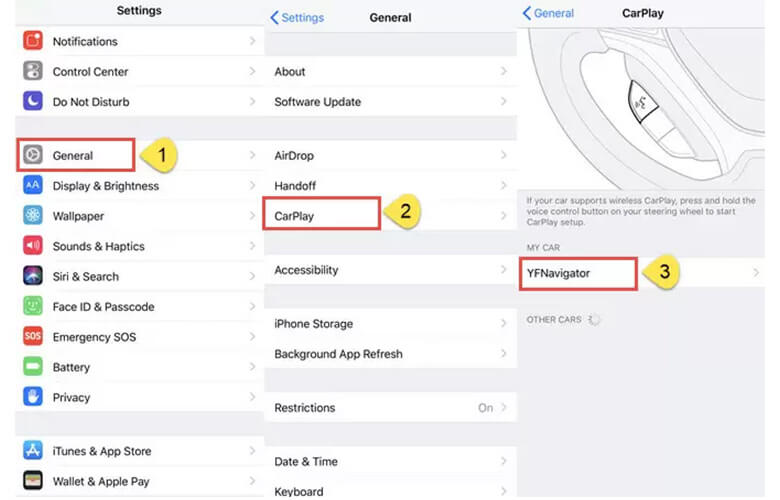 For Wired Connection
With the help of a lightning cable, plug in your iPhone to the car USB port.

On your care screen, tap on the CarPlay logo. This will mirror your iPhone screen to Car screen.
---
2

ApowerMirror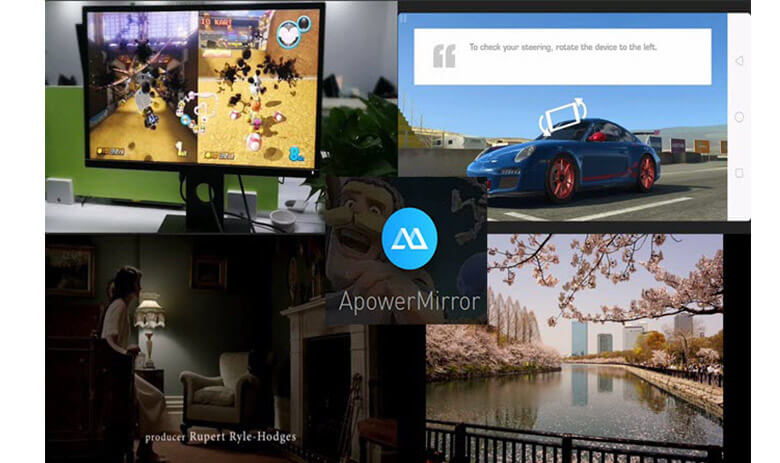 Apart from CarPlay, ApowerMirror is another good option for screen mirroring iPhone to car screens. From playing audio, videos, receiving calls to navigating maps, APowerMirror can do all. However, you must ensure that you have an iPhone or 5.0 or later to use this app properly.
To properly make a connection between your iPhone and screen car via ApowerMirror, you also need an adopter dongle.
Best Adapter Dongle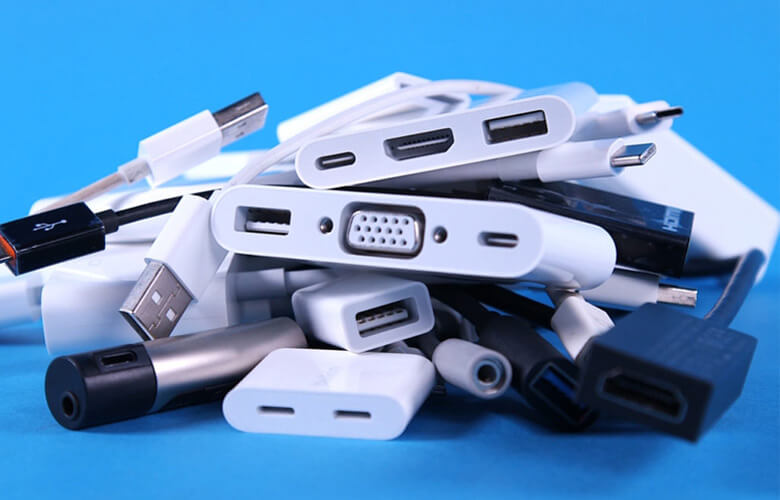 Right now, the best adapter available in the market is Apple CarPlay/Android Auto Adapter. These adapters ensure the best iPhone or Android integration to the car. With these adapters, you can listen to music, use navigation features, attend the call and buttons, or touch screen to control all stuff.
Most adopters under this category provide Plug and Play connections, so connecting them doesn't require much effort. We recommend Universal Wireless CarPlay and Android Auto Adapter.
Here are the steps to car screen mirroring with ApowerMirror:
For wired connection, connect your iPhone via Apple CarPlay adapter to the car USB port.
Tap on the ApowerMirror icon on your car screen, and this will mirror your iPhone to the car screen.
Part 3: How to Mirror Android Phone to Car Screen
1

Android Auto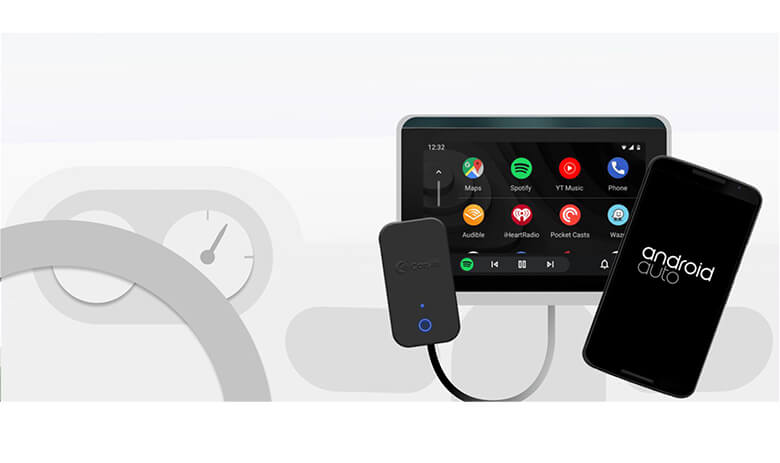 Android auto is a compatible app for car screen mirroring from your Android phone.
Most of the modern car infotainment systems are made compatible with Android auto. If you have Android 9 or below, download "Android Auto" to mirror link Android to the car as Android auto supports Android 9 or below versions.
Follow the below steps to make the connection:
Connect your phone to car stereo via cable.
Press the Android Auto icon on your car screen and start using the Android phone on the car screen.
If your car has a wireless Android auto feature, enable the Bluetooth pairing to mirror link the Android.
---
2

MirrorLink
Another popular app that you can use for screen mirroring your Android to the car is MirrorLink. It works via your mobile and displays phone content on a car screen, and the audio works through car speakers. It has all the features contained in a good working app. You can also use it to turn your blinkers on.
Before using it, check whether your car is MirrorLink enabled or not. You can explore the list of compatible cars here.
Now follow the given steps:
Connect Android and car stereo via USB cable.
Open your Android and go to Connection Settings > MirrorLink and tap on MirrorLink.

Turn on the "Connect to car via USB" option on the screen to connect Android to the car screen. This will start Android screen mirroring to the car screen.
---
3

Android Auto Adopter Dongle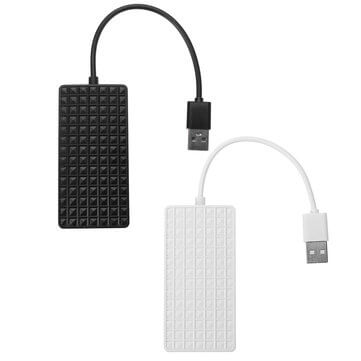 You can also use the Android auto adopter dongle to mirror your Android to car screen. For this, follow the given steps:
Open your phone and download the Android auto app.
Plugin the Android auto dongle to the car and connect it to your phone using a USB cable.
Connect your device to the infotainment system by permitting Android auto access to your phone. This will mirror the screen phone to the car.
Part 4: FAQs about Mirroring Phone to Car Screen
Q1: How Do You Get Android Auto into Your Car?
Before installing Android Auto, you must check the requirements for your Android. After that, confirm that your car supports the application.
Now download Android Auto from the Google play store and accept the permission request to access your phone.
Once installed, connect the device via a USB panel, and that's it.
---
Q2: Samsung Galaxy S9+ (Android) Can't Find Mirror Link in The Settings?
To find the mirror link, go to settings>Connections>More connection settings>MirrorLink and tap on MirrorLink.
---
Q3: How to Mirror Phone to Car Screen through A Car Adapter?
For connecting the Wi-Fi Mirror Car Adapter to the car display, you need to follow the manual of the particular mirror box that you bought. And if you want to end the mirroring session, switch off the Airplay connection on iPhones or Wireless Display on Androids.
You may also like:
Bonus: An Excellent Tool to Mirror Phone to PC
Apart from casting phone to a car, here we also recommend you to try a mirroring app - iMyFone MirrorTo. By using MirrorTo, all social applications can be managed by keyboard and mouse, like Snapchat and WhatsApp. What's more, you can also enjoy games like Among Us and ARK: Survival Evolved on large screen. And if you want to share files or videos from your phone, here's a good choice.The most awesome place is that you can also watch movies or TV with a large screen. Now both iOS & Android are supported.
Mirror Your iOS & Android Devices to PC
Support iOS 15.x and above.
Effortlessly screen-share Android & iOS phones to PC
Freely control, and record, screenshot your phone with a large screen from a computer.
Conveniently live stream your iPhone camera and audio to Youtube, Facebook, Zoom and other platforms.
Video Tutorial about How to Mirror iPhone to PC with MirrorTo
In Closing
As we have already discussed the safety of using the phone on your car screen, we suggest you always mirror your phone screen to the car screen and avoid any road accident. So, whether you need to attend an important call or listen to music, screen mirroring will give you the best connectivity.
With our extensive guide, you can mirror your Android or iPhone to any type of car infotainment system. Use these apps to control your phone and always stay alert of your surroundings.