Nowadays, it is very convenient to use websites on mobile, however, you might be interested in seeing how a mobile browser website appears on a PC. It's essential to remember that more than half of all Internet traffic originates from mobile devices.
Customers are more likely to purchase or stay on a website longer if it has an appealing design. A desktop view can also assist you in making modifications and addressing probable errors more quickly than a mobile view.

Below we will guide how you can see your mobile browser for PC.
Part 1: How to Send Web Pages from Your Mobile Browser to PC
1.1 Sync Chrome Bookmarks PC to Android or iOS
If you are a developer, you should keep in mind that in the first quarter of 2021, 54.8% of all global website traffic came from mobile phones. As a result, they must make sure that their websites are mobile-friendly. Chrome is the world's most popular mobile browser, with a market share of 64.06%. For this reason, it is essential to evaluate the mobile versions of websites on Chrome. Follow the steps below to set up a chrome phone on PC and how you can share your chrome tabs to PC.
Setting Up Chrome Sync
Step 1. Launch the Google Chrome web browser on your PC. Go to Settings in the top right corner by clicking the More menu.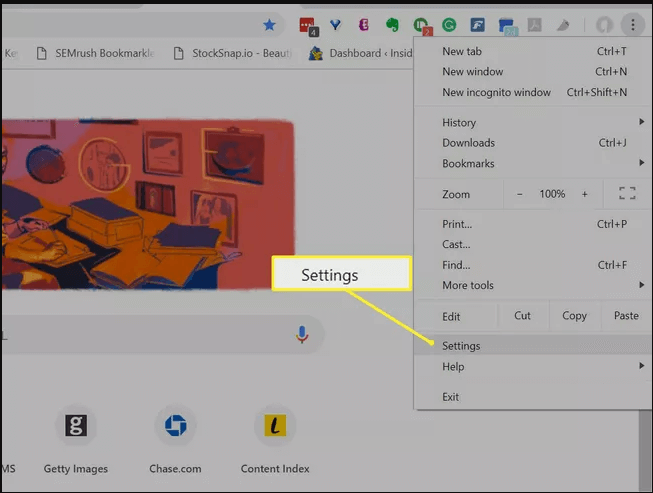 Step 2. Select Google Services and Click Sync.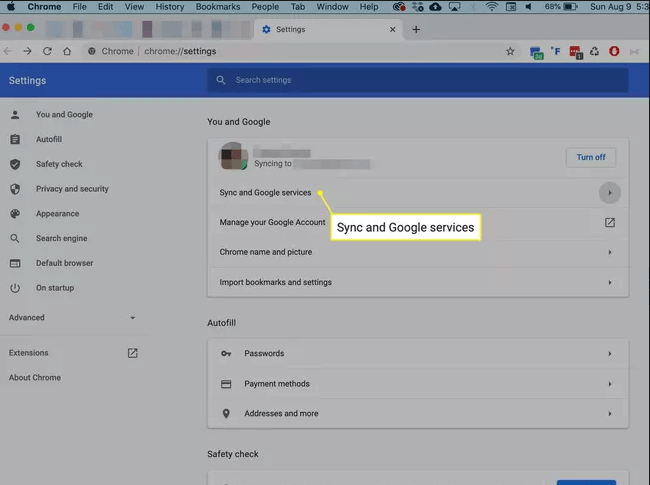 Step 3. Select the Manage what you sync option.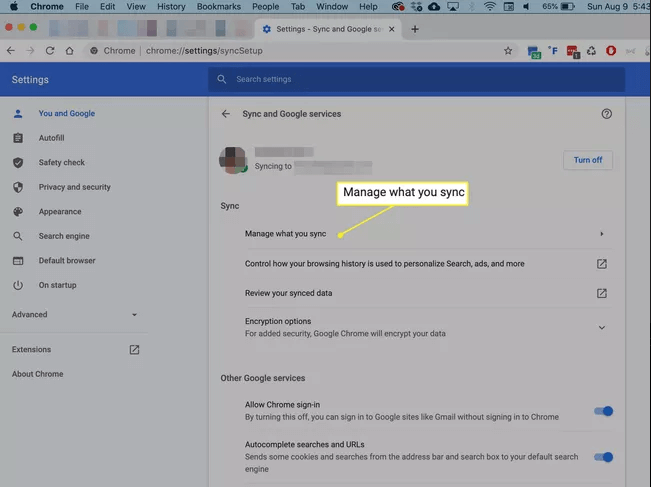 Step 4. Toggle Bookmarks on in Customize sync.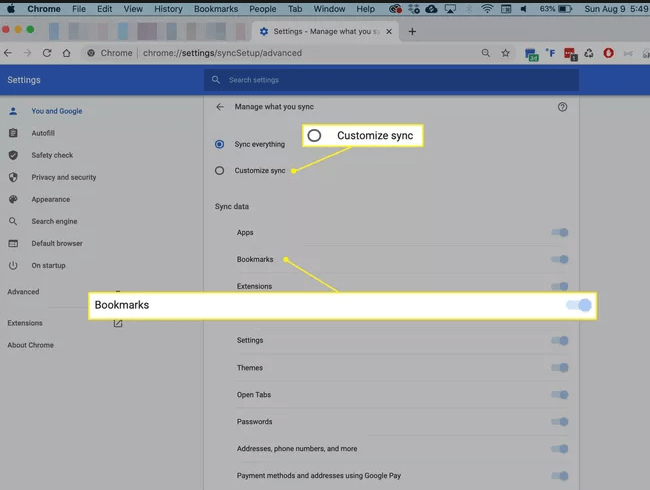 Step 5. Go to Chrome on your phone.Select More menu > Choose Settings > Google services and Tap Sync.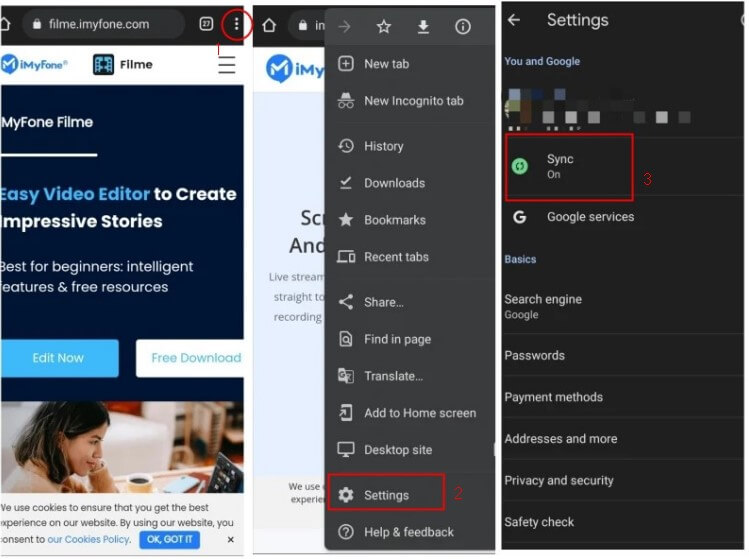 Step 6. Click Manage sync. You can choose to sync bookmarks or any other type of data.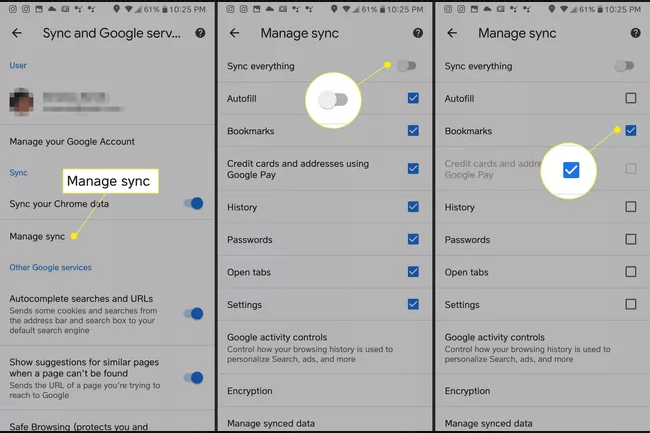 1.2 Send Web Pages from your Mobile Browser to Windows 10
Are you surfing on a web page on the phone, but you'd prefer to see it in more detail on your computer?
Don't worry; whether it's an online article or any form which is difficult for you to fill out on a small screen of your phone, we have you covered with the solution to link your phone with your computer.
If you have an Android phone or tablet, you may easily transmit web pages from that device to Windows 10. Before transferring any web pages, you must first connect your phone to your computer. Follow these steps to connect your phone to Windows 10:
Step 1. On your Windows PC, go to the Settings menu.
Step 2. Choose Phone ˃ Click to Add a phone.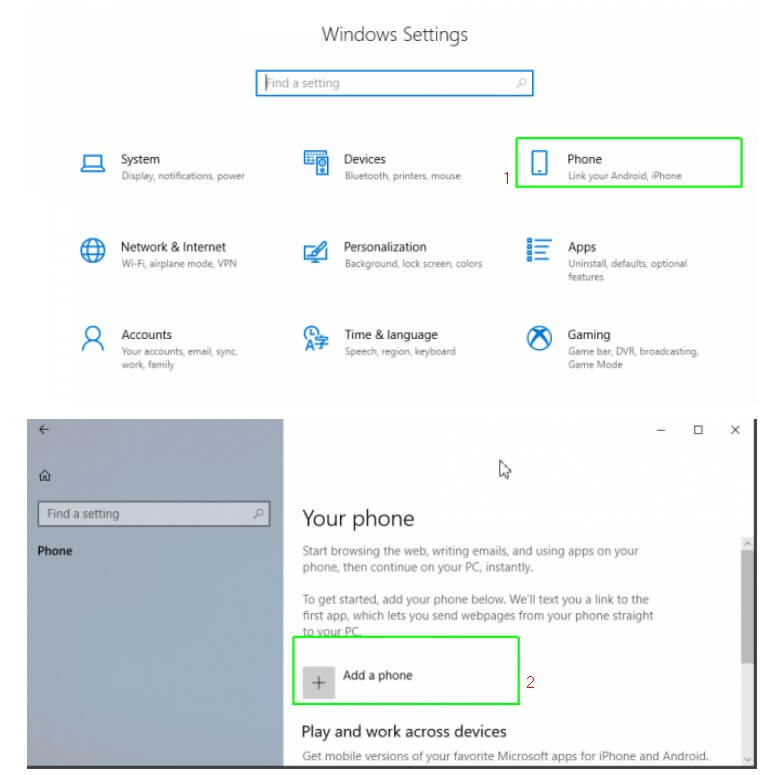 Step 3. Add your phone number and press the Send button to send. Then click the Close button to finish.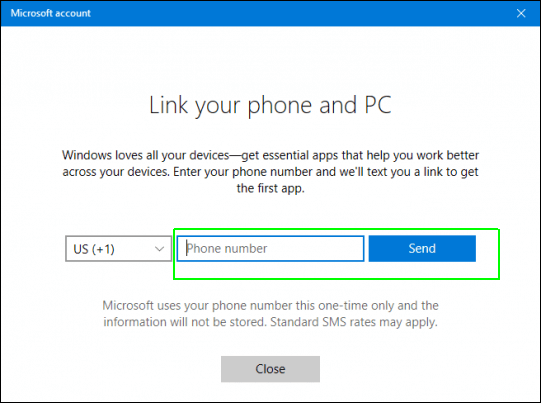 Step 4. You will send a link to your phone's Microsoft Apps download page through text message.
Step 5. Install the Microsoft Apps app by clicking on the link you received through SMS. If you already have Microsoft Apps installed on your phone, you may skip this step.
Part 2: 4 Fabulous Mirroring Apps to Share Mobile Browser on PC
1. iMyFone MirrorTo
It is very convenient to see your phone's screen on your pc; all you need is software that can screencast your Android & iOS screen to your PC, such as iMyFone MirrorTo. Read along as we go in-depth on this top-rated screen mirror app, including its features and a "How To" instruction.
Features of MirrorTo
Control your gadgets from a PC while working.
Allow you to connect your phone securely to a computer or projector.
Compatible with Android and iOS devices.
Video Tutorial about Mirroring iPhone to PC with MirrorTo
Follow the Steps to Use Viber on PC via MirrorTo
Step 1.Download the iMyFone MirrorTo app and install it on your PC.
Step 2.Connect the two devices with the same Wi-Fi connection.
Step 3. Go to Control Center and click Screen Mirroring.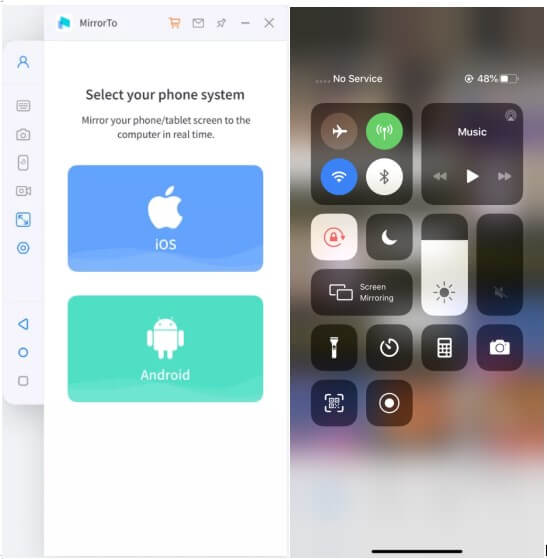 Now you can see your mobile browser on your PC.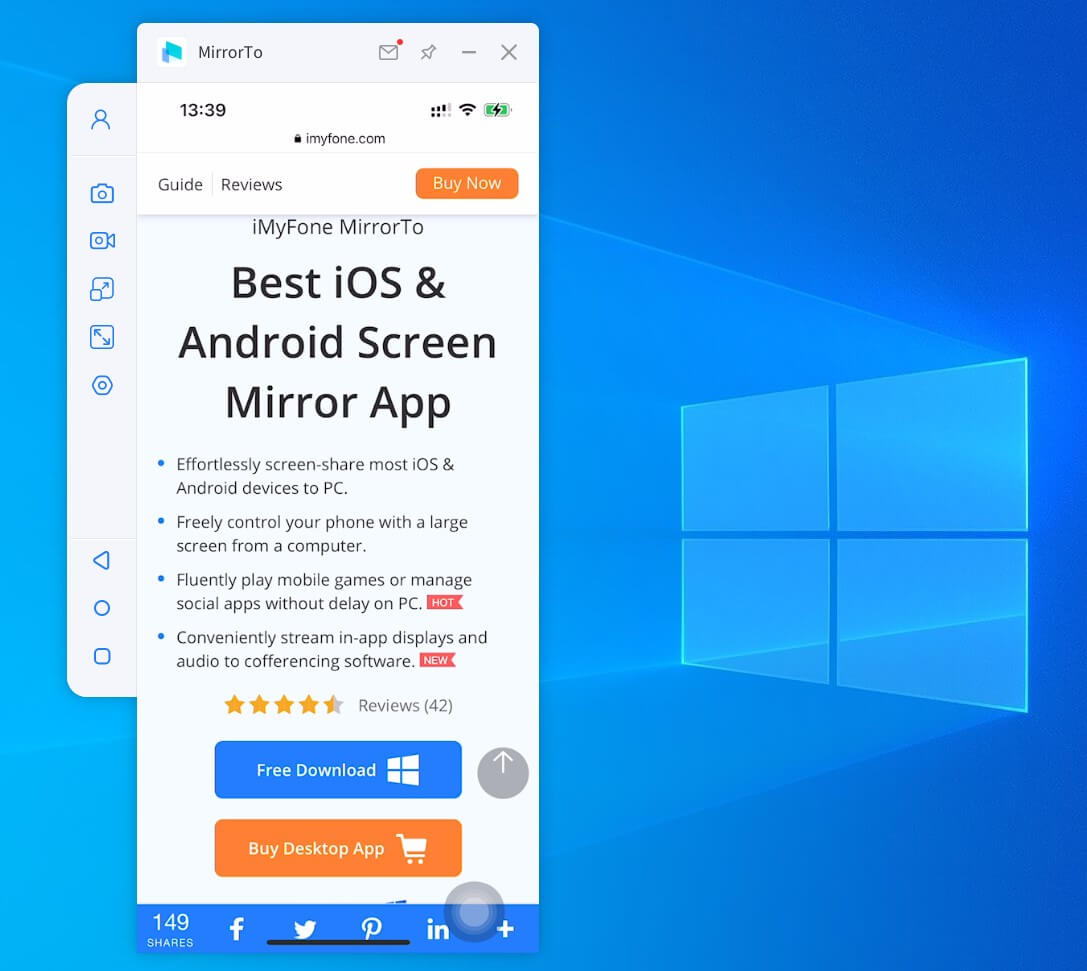 Step 4. If you want to control your phone from PC, go to Settings, then enter Bluetooth and pair the bluetooth between your phone and computer.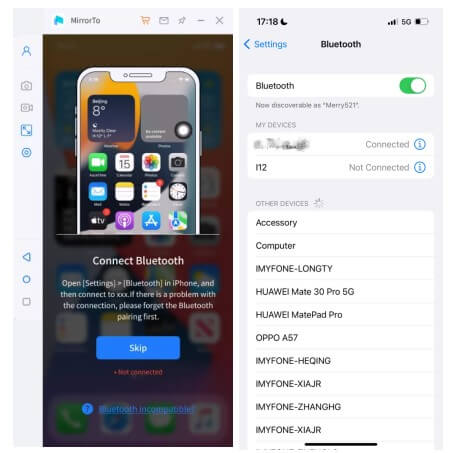 Review
MirrorTo is a good software for mirroring Android and iOS devices to a big screen. Its elegant and inventive layout makes it the go-to screen mirror software for even non-techies. Install the premium version to use all the iMyFone MirrorTo features. The price $9.95/month is quite affordable.
2. ScreenMo
If you want to record your screen wirelessly, you can utilize FonePaw ScreenMo . Mirroring many devices simultaneously is possible. You don't need to have a jailbroken phone to use this application.