For an avid gamer, the amazingly popular Fortnite game needs no introduction. Having over 125 million players, Fortnite Battle Royal has already become a fan-favorite worldwide. If you're obsessed with this game and can't wait trying it on your computer, then read this article for a guidance.
We have done a comprehensive research and come up with a detailed guide on how to play Fortnite on PC. Stick to reading and get answers to all your questions pertaining to playing Fortnite.
Part 1: How to Download Fortnite on PC?
Solution 1: Fortnite Landing Page
The first question that comes to mind is how to download Fortnite on PC. Luckily, installing Fortnite on your computer is a easy work. Here's how you can do it.
Step 1
Create an account on Epic Games via any available method.
Step 2
Now, navigate to Fortnite Landing page on Epic games. The Windows will automatically download the Epic Games launcher. Click on Windows if it doesn't.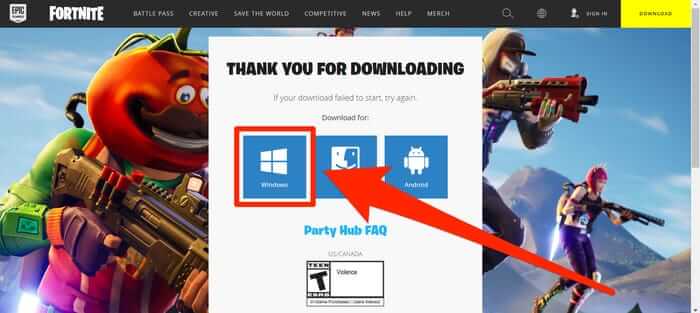 Step 3
Open the downloaded file and hit Install. Once installed, the program will ask you to login to your Epic Games account.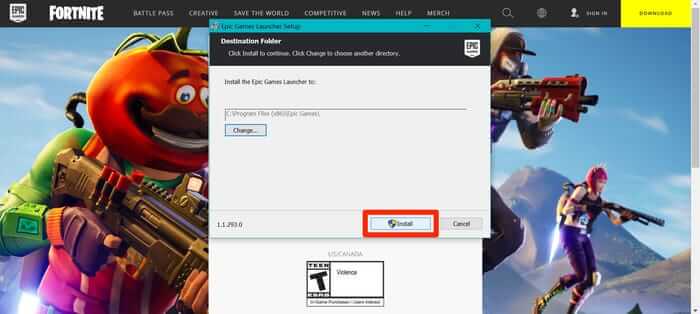 Step 4
After logging in, you'll be directed to the Epic Launcher page. Here, search and find Fortnite and click on it.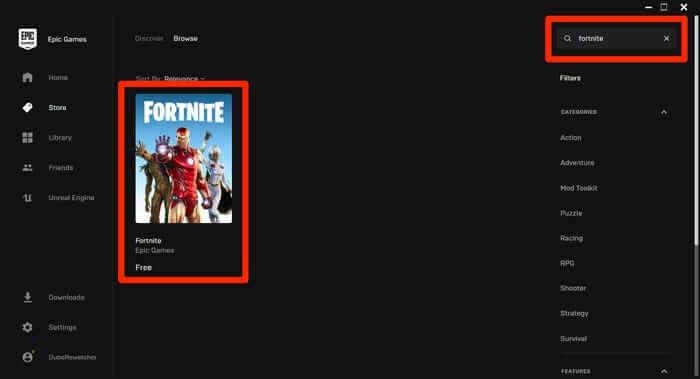 Step 5
Now, hit on Get and select a location on your PC to save it. Once downloaded, launch it and select Battle Royal mode.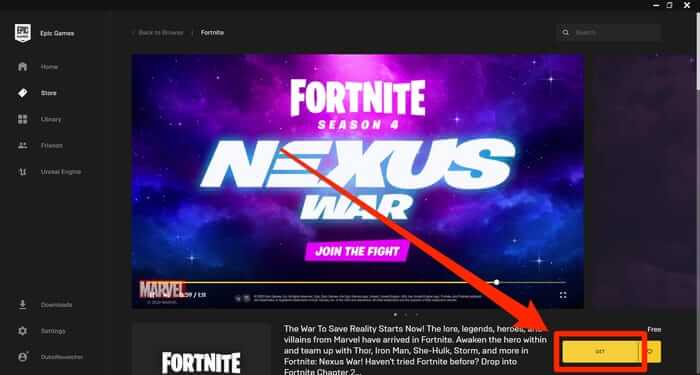 And that's your answer to how to download Fortnite on Windows 10.
Price: Fortnite is free to download and play. Users can buy certain items and equipment to get an edge over other players but everyone can play a fully-functional Fortnite game for free.
Solution 2: iMyFone MirrorTo
iMyFone MirrorTo is a very popular application for users to manage their Android devices on PC. Especially for Android game players, they can employ it to play games on Windows screen if their device is running Android 5.0 and above. It is user-friendly and you can set it up at a short time.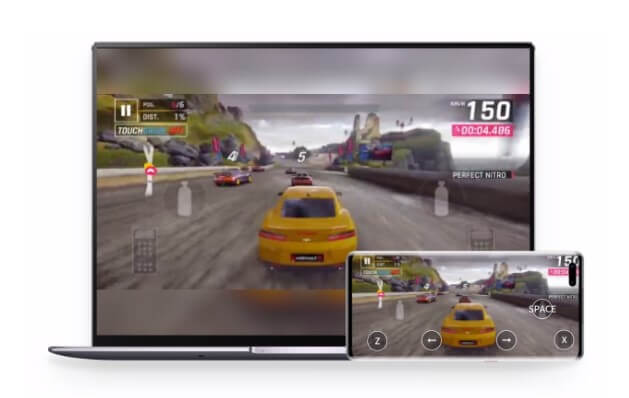 Head to www.imyfone.com/screen-mirror/ to download this app and install it.
Launch this app on your PC, and connect your Android device.
Select "Transfer files" for a USB connection and continue.
Give permission to MirrorTo and allow it to show things on top. Click "Turn on". iMyFone MirrorTo apk will be automatically downloaded in your Android phone.
Now, your Android phone screen is successfully mirrored to the computer.
Part 2: Advice for Beginners about How to Play Fortnite on PC
Fortnite offers six different modes, namely:
Solo: Single player
Donus: Play with a friend
Squads: 2 to 3 other players
50 v 50: Join any of the two teams of 50
Playground: built giant structures
Steadystorm: Complicated, tough missions
Once you have launched Fortnite, the default gaming mode is Solo which you can see at the lower-right corner of the screen. You can change it and choose any mode you want.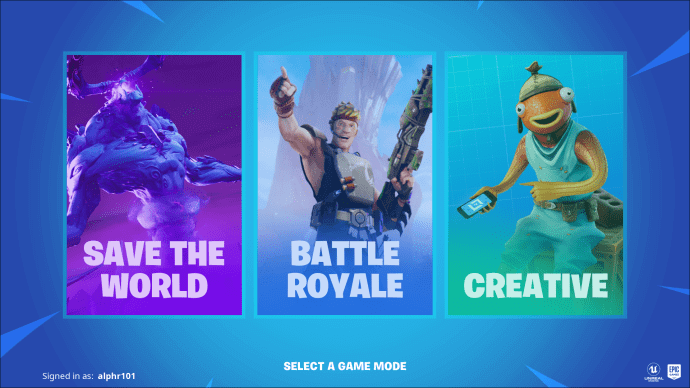 Here is a detailed guideline on how to play Fortnite like a pro.
1. First 60 Seconds
After hitting Play, the player will find himself in the "Spawn Island." Now use keyboard keys to pick up weapons and ammunitions. Try to gather Assault rifles or SMGs and bombs quickly as you only have 59 seconds for this round.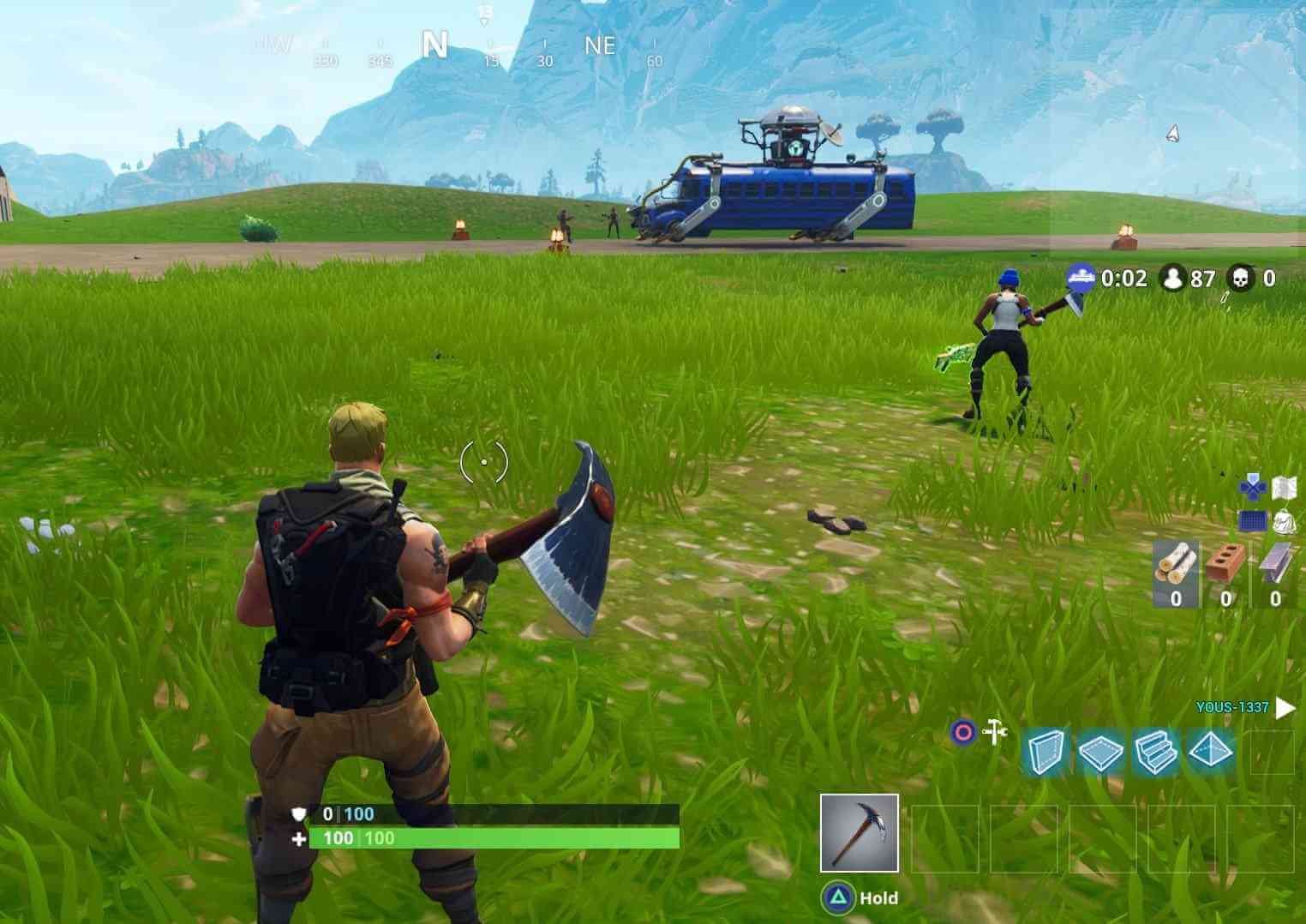 2. Flying on the Battle Bus
Now, the player will be automatically shifted to the Battle Bus in the air to transport you across the game's map. After a few seconds, you can jump into the game. If you want to slow your descent, hit Space to use your hang glider and slow it down.
3. Landing Into the Game
Soon after you land, a bloodier competition begins to gather as much weapons and resources as possible without being killed by other players. What makes this game outstanding is that even if you're eliminated, you can continue watching how other "expert players" play the game. This feature helps beginners hone their skills rather quickly.
4. Staying Safe From a Storm
A few minutes into the game and you'll see popup indicator of an approaching storm. Use your map (press M) to identify a safe area to stay out of it. Everything inside the circle on the map is safe and as the storm approaches nearer, the circle gets smaller and the players start pushing each other out until only one is left standing – who is a winner.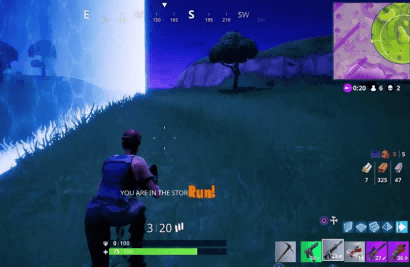 5. Building Fortifications in Fortnite
In Fortnite, users have access to three different building supplies, namely: wood, brick, and metal. Use your pick axe to knock down the existing structures to get your supplies. The game allows you to grab as much material as you want as they don't take up space in your backpack.
6. Dancing Your Way to Victory
Fortnite presents users a unique experience of awesome dances called "emotes". After thrashing your opponent, celebrate by emoting in your own style by rubbing it in the loser's face. With each achievement, users unlock new dance styles aside from dozens of already available emotes.
To strengthen yourself, build strong fortifications. The players can view the projected image of how the built structures look like by accessing the blueprints through one of the building slots (F1 - F4). Hit the left button on your mouse to write down a blueprint.
7. Gaming Accessories
Use a gaming headset to enjoy the hyper-realistic sounds of gunfire, enemy approaching, and other in-game sounds. It will immerse you in the fun-filled world of Fortnite. Plus, you can invest in buying special gaming accessories like gaming keyboard, mouse, and controller to play like a pro.
Part 3: What Are the Fortnite System Requirement?
Below are the both recommended and minimum PC spec requirements to play Fortnite Battle Royale. Note that these specs may change with latest updates.
Recommended PC Requirements
Nvidia GTX 660 or AMD Radeon HD 7870 equivalent DX11 GPU
2GB Video Ram
Core i5 2.8 GHz
8GB RAM
Windows 7/8/10 64-bit + Mac OSX Sierra (10.13.6+)
Minimum PC Requirements
Intel HD 4000 Graphics on Windows or Iris Pro 5200 on Mac (Mac must support Metal API)
4GB Ram
Core i3 2.4 GHz
Windows 7/8/10 64-bit + Mac OSX Sierra (10.12.6+)
Part 4: You May Also Want to Know (HOT FAQs)
The below commonly asked question will help you better understand the topic at hand.
Q1. How to play Fortnite on PC by method of mirroring?
Fortnite is also available for Android devices but mobile users can enhance the experience by mirroring it on a PC. For that, you need third-party emulators or mirroring apps to play Fortnite mobile on your computer.
The emulator you choose depends on your individual preferences and the devices you're using, but the two most sought-after mirroring apps are:
Nox Player
MEmu Player
---
Q2. Can you play Fortnite for free?
Yes, users can Fortnite free play but they need to pay for buying special equipment and getting premium access. Most users tend to buy certain items to get a competitive edge over competitors.
---
Q3. How to connect ps4 controller to play Fortnite on PC?
Since PS4 controller doesn't support wired connection on Windows, users have to:
Download a third-party software DS4Windows from GitHub.
Then, extract the Zip file in any folder and then, launch the "DS4Windows.exe" file.
Now, setup DS4Windows and install the DS4 drivers.
Finally, use a USB to connect PS4 controller to your PC and start playing Fortnite.
---
Q4. How to play Fortnite on PC with ps4 controller wireless?
Gamers can connect PS4 controller to a PC via Bluetooth. To connect PS4 controller for playing Fortnite:
Press and hold both PS button and share button on the PS for 3 seconds.
When the light bar on the controller blinks, launch Bluetooth settings.
Select the Add Device option and select and connect to the PS4 controller.
---
Final Words
To sum it up, this article has outlined in detail how to play Fortnite on PC. One can download Fortnite on PC free from Epic Games official website can play it either solo or in a group. It brings a great deal of action-and fun-filled entertainment for game lovers.
Feel free to ask any questions that pop up in your mind.