War Robots is amongst the most exciting and top-grossing action games that lets users dive into highly competitive battle arenas. As the game proceeds, users collect and upgrade giant Robots – each one with varying abilities and weapons - to beat their opponents.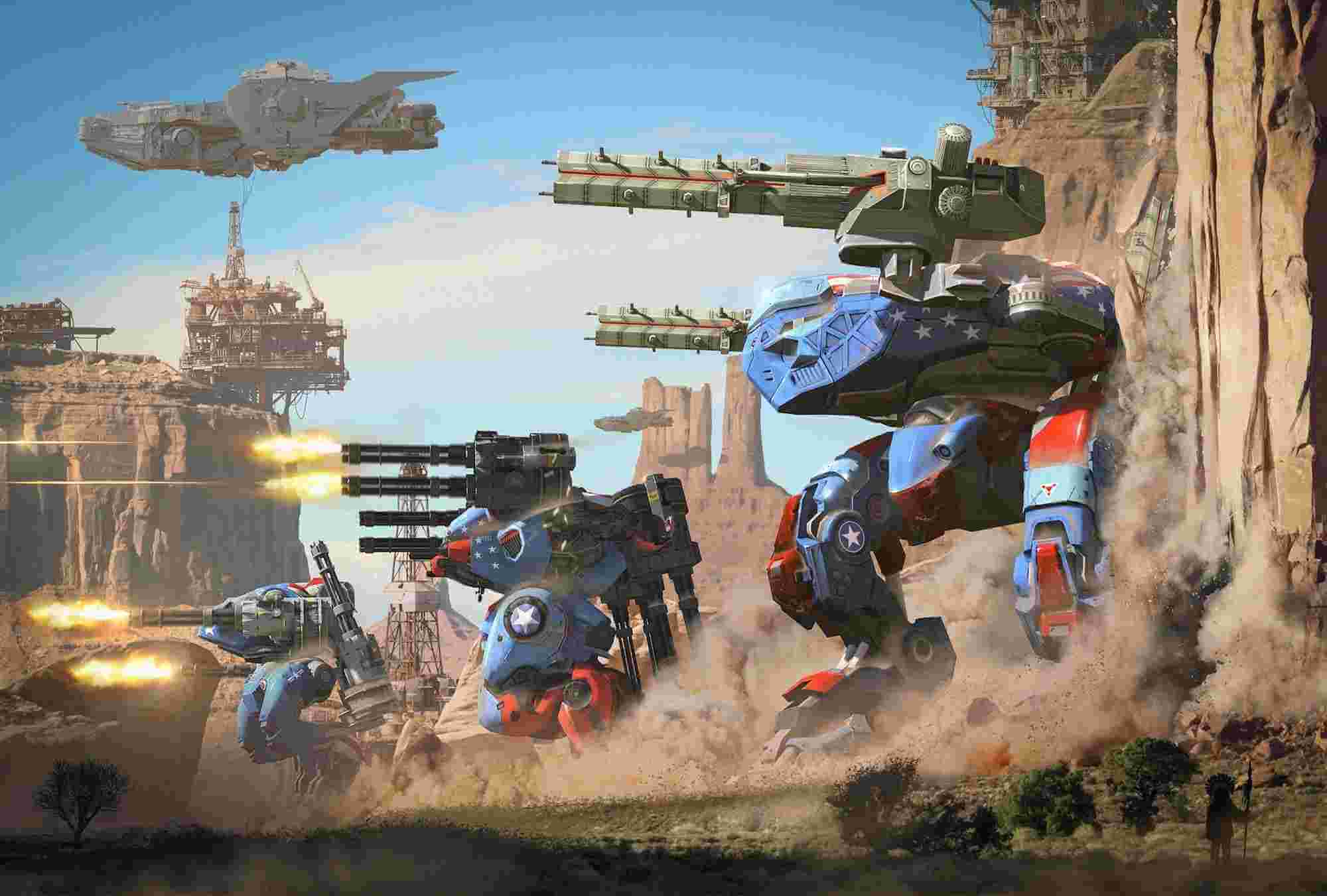 As many users love to play it on a big screen to get better performance, larger display, and flexibility in controller settings. On top of that, you get a clear advantage over your opponents. Given this, we are here with a comprehensive guide on playing War Robots PC game.
Part 1: How to Play War Robots for PC?
Here are the four tested and tried methods to play War Robots on a PC.
1. Download it through Official Website
The first method on our list is to download the PC version of War Robots from "MY.GAMES Store". All users can download and install the game for free and enjoy it on a big screen.
All you need to do is head to the official website and click on Play Now to War Robots PC download. Install it experience what's it like to play the best action game on your big screen.

It's worth mentioning that users face technical issues and critical bugs in the game which can be really frustrating. Often, the game doesn't proceed from the start menu or hangs indefinitely.
2. Screen Mirroring App: iMyFone MirrorTo
Another efficient way to play War robots on a PC seamlessly is via a screen mirroring app like iMyFone MirrorTo. Screen mirroring apps lets users screencast their smartphones on a PC in real-time and enjoy all the services and apps installed on that phone. The best thing about iMyFone MirrorTo is that you don't need to download War Robots for PC.
Here's how to use iMyFone MirrorTo:
Step 1. After installing iMyFone MirrorTo, run it on your computer.
Step 2. Now, connect your mobile to the PC. Go to the USB Settings and hit "Transferring files" as shown in the figure.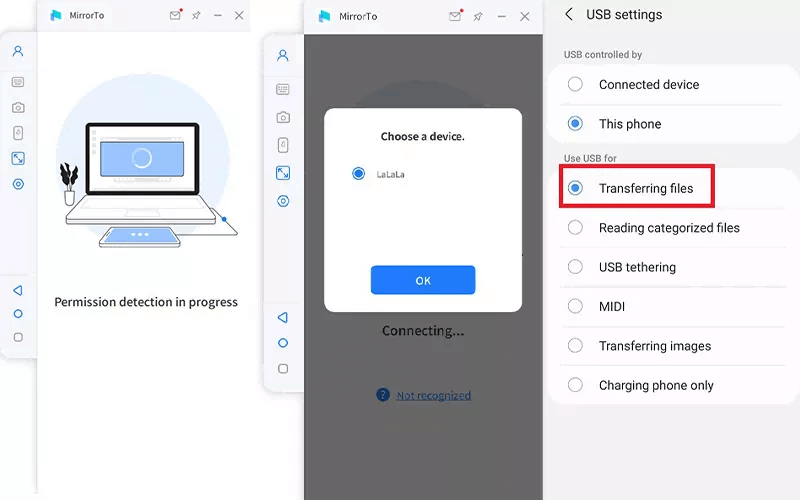 Step 3. After, you need to enable the USB debugging on your mobile to get going.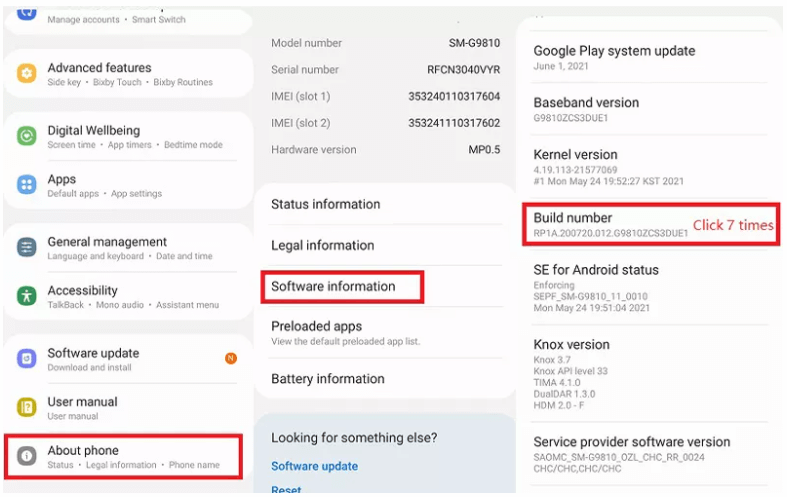 Step 4. Now, hit on Turn On to allow iMyFone to access and mirror your smartphone on the big screen.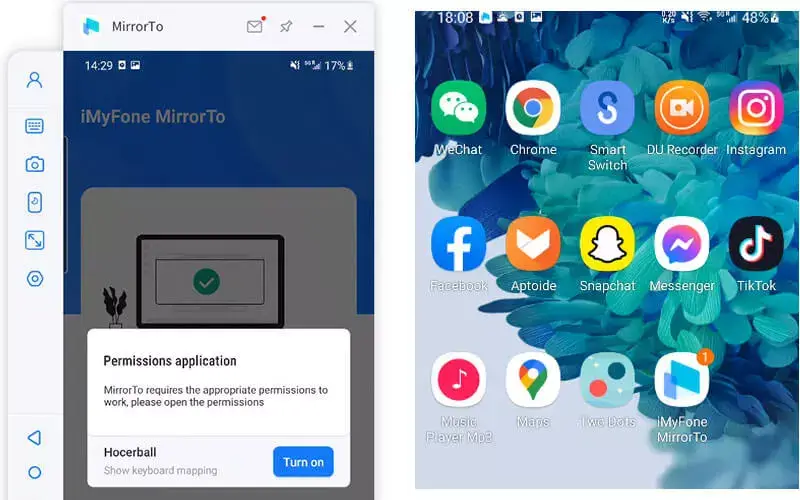 Step 5. Now you can enjoy War Robots on your PC.
iMyFone MirrorTo employs advanced technology to mirror your mobile phone on a big screen and play War Robots fluently. Its ease of use and seamless connection along with a set of stellar screencasting features set it apart from other similar players in the market.
3. Android Emulators: BlueStacks
BlueStacks has earned its status as the quickest and most powerful Android emulator. Users can play War Robots or any other game directly on the browser without waiting for lengthy War Robots PC game free download. What's best is its compatibility with all the operating systems including Windows, macOS, and Linux.
Follow the below steps to play BlueStacks War Robots:
Step 1: From your web browser, head to BlueStacks download page and click on Play War Robots on PC.
Step 2: Once the program is installed, you'll be taken to BlueStacks Homepage. Here, sign in to your Google account.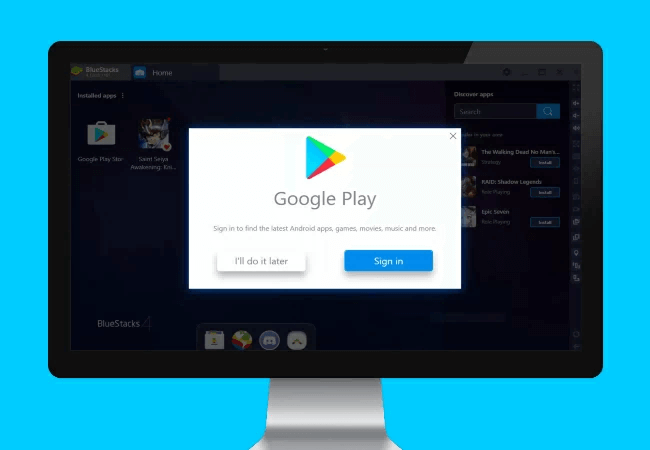 Step 3: Now, search War Robots in the search box on the top-right corner and install the official version.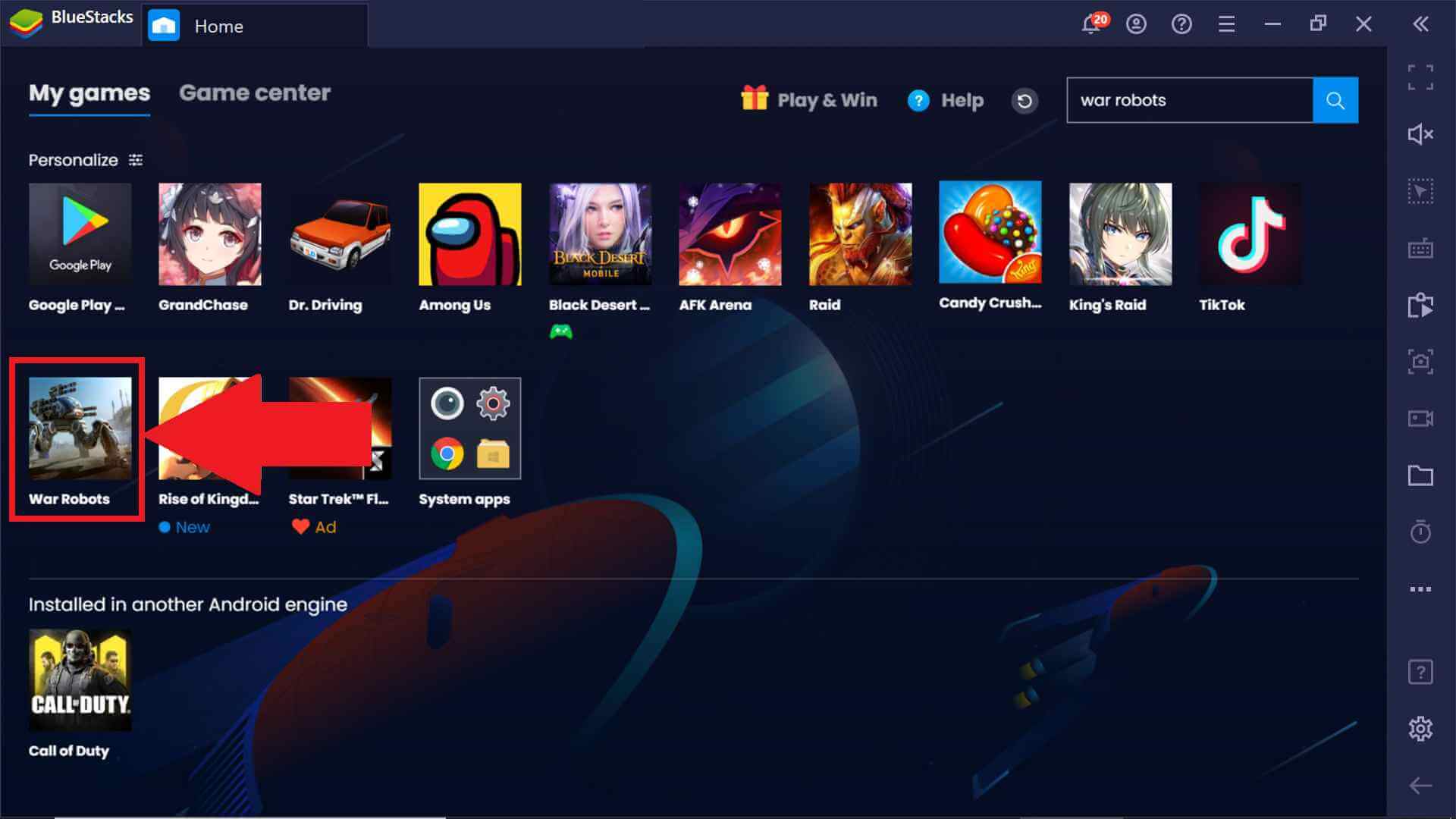 Step 4: You'll see the War Robots icon on the Google Play page. Launch it and start playing.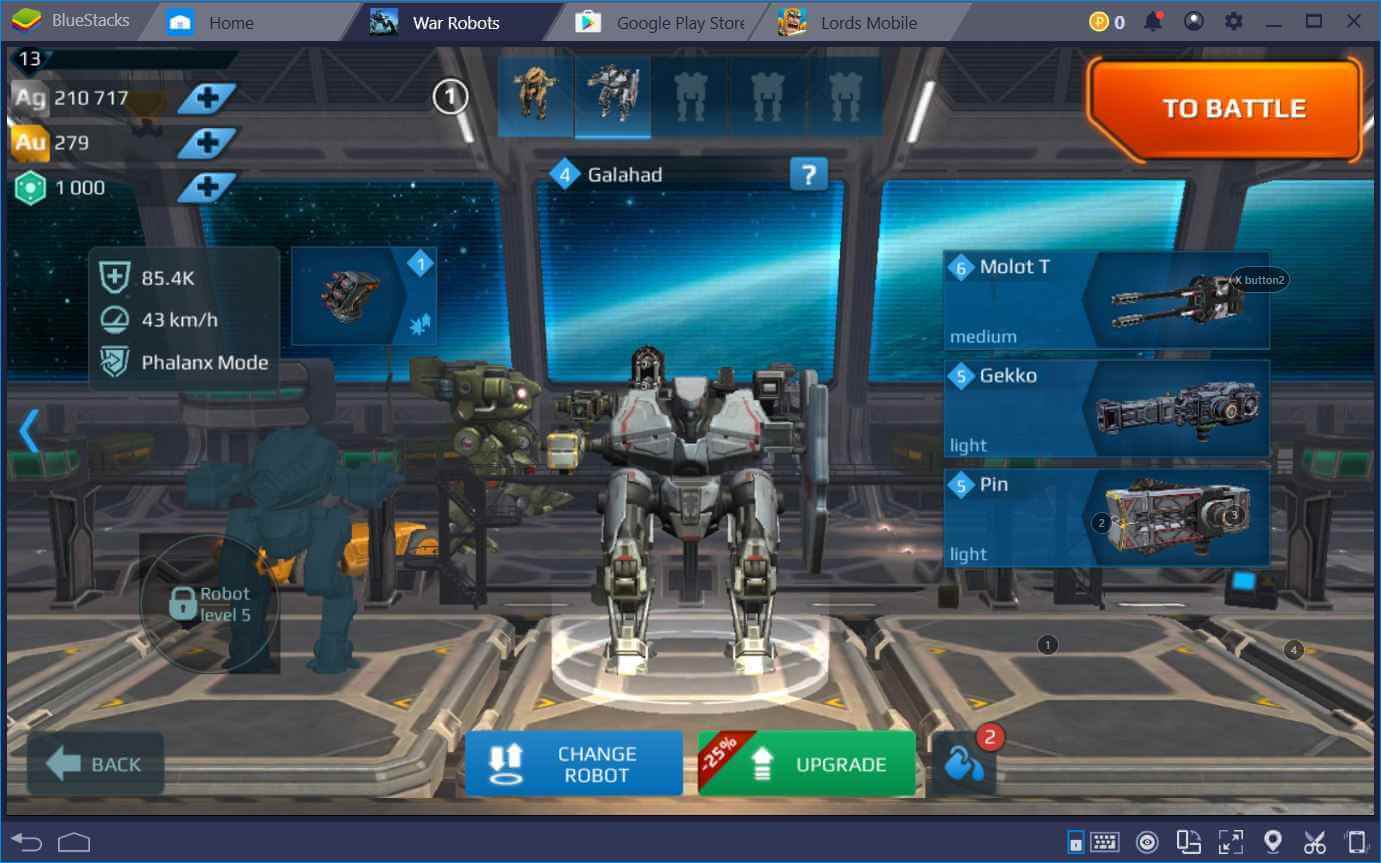 Using Android Emulators is the quickest way to play mobile-based Android games on your Windows or Mac PC. This way, you can play War Robots without needing the mobile device.
4. Facebook GameRoom App
Users can now play War Robots on Facebook GameRoom. Just as its name indicates, it is an online platform that allows you to play, share, and watch games without distractions from the news feed. This platform is compatible with Windows 7/8/10.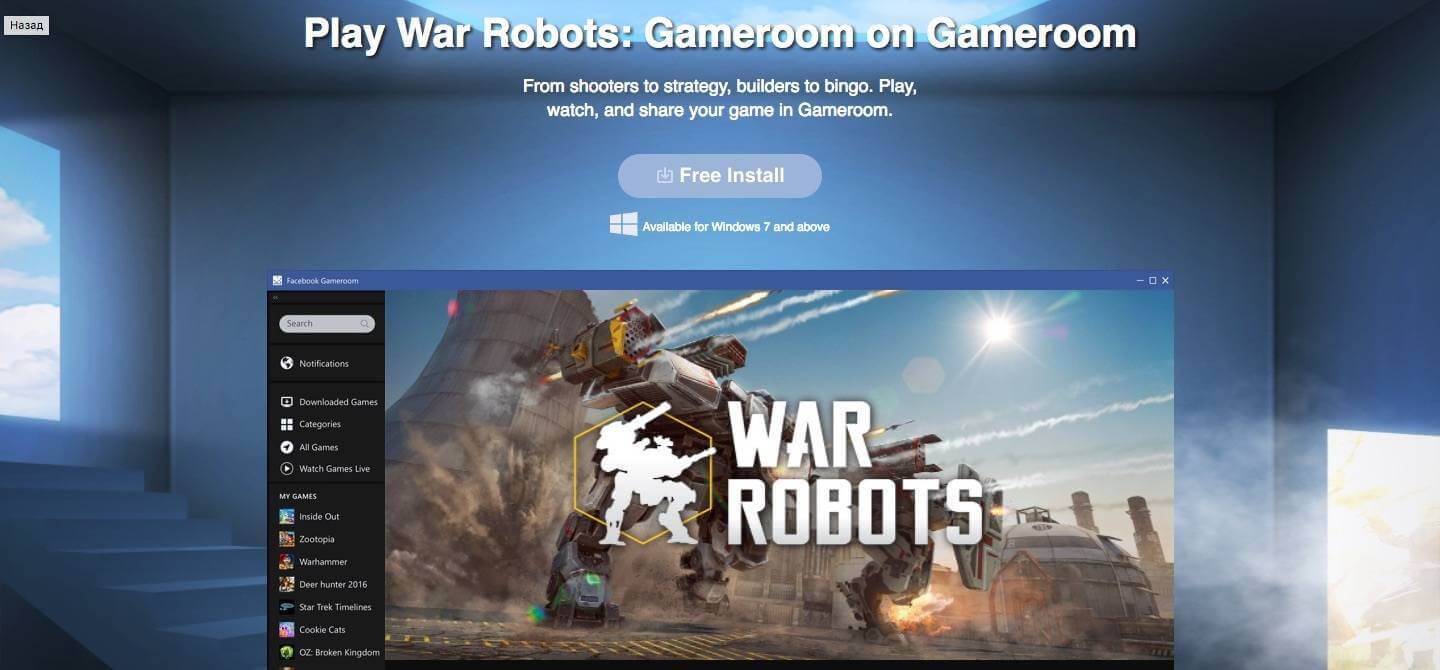 Follow the below steps to play games on Facebook GameRoom:
Head to the Facebook Game Portal and hit on the "Free Install" icon.
Once the app is installed, login with your Facebook account – create one if you don't have already.
The Facebook games including War Robots will appear on its main page.
Find and click on War Robots to download War Robots PC.
Now, you can play it conveniently just as you do on a smartphone.
Again, this method is not as efficient as you expect it to be. You will face frequent errors and bugs, leaving you in a bad taste.
Part 2: How to Control War Robots on PC?
Setting up the controllers as you want is the most important thing while playing Game Robots on a PC. That's the flexibility and freedom you don't get on a smartphone. Check out the below guidelines on War Robots controller settings.
Customize keyboard options
BlueStacks offers a crucial advantage in terms of assigning shortcuts to control your actions, assigning new weapons, and so on. Unlike your small mobile screen, BlueStacks gives you tons of options to adjust the key controls.
Soon after you launch the game, you'll see the default control options on the screen.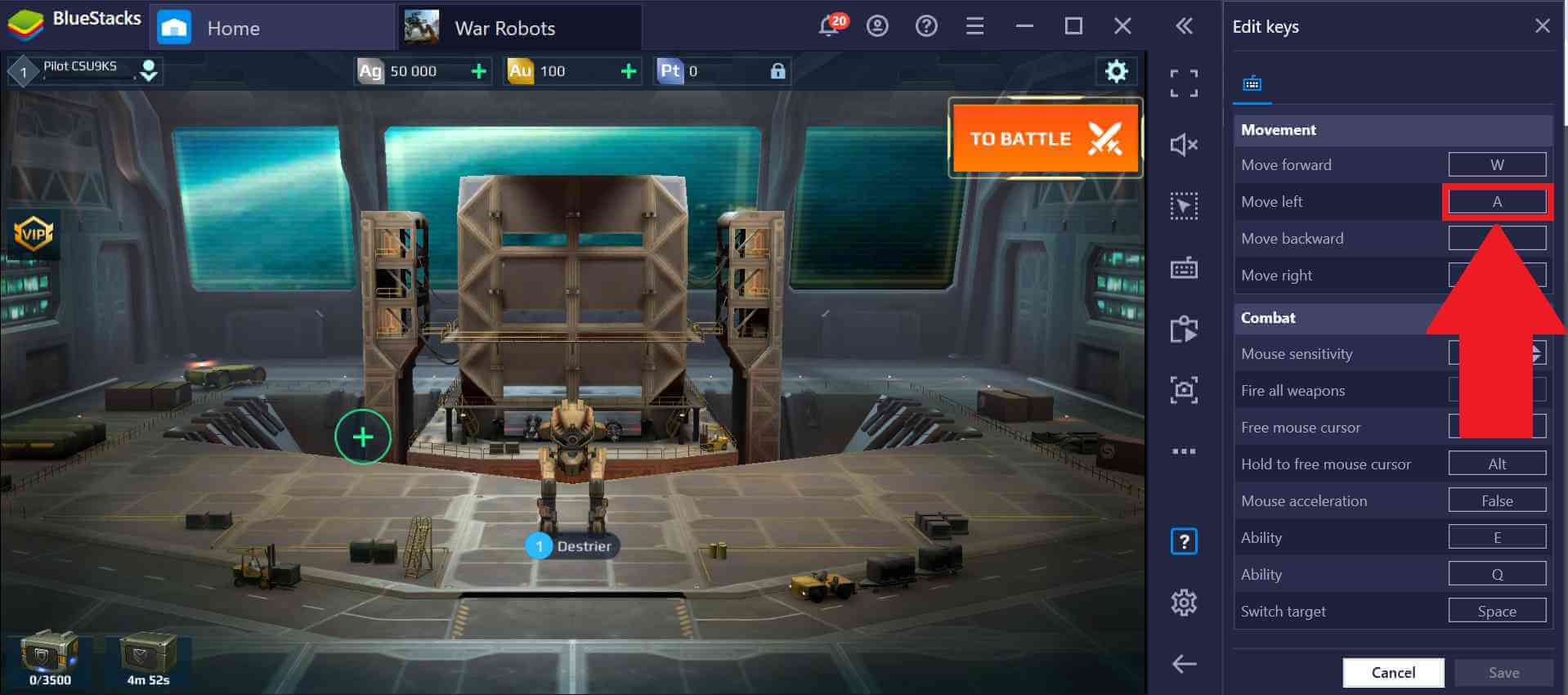 1. Hit on the Edit option on the Guidance panel to customize each option as you want.
2. Select the controller you want to change and replace it with any key on your keyboard.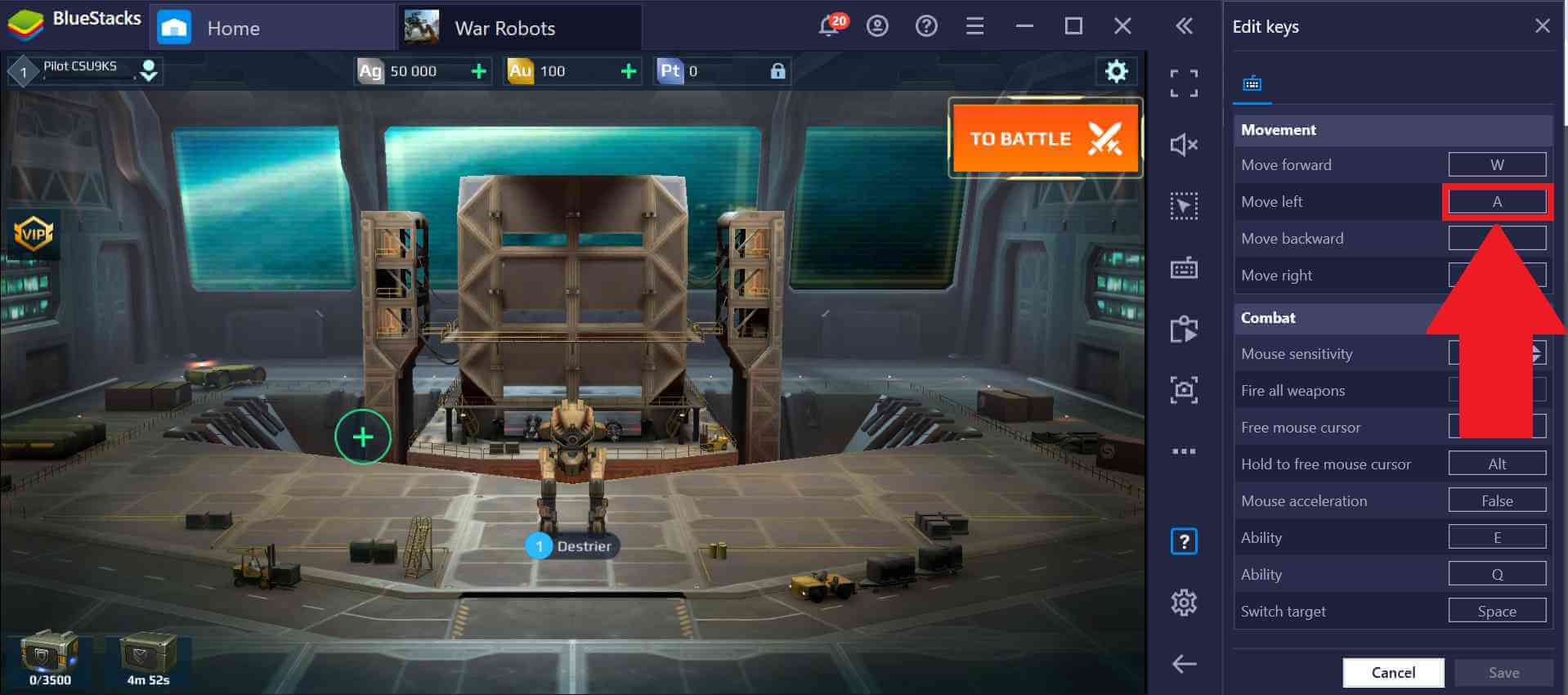 3. Click on the Game Controls icon on the left tab to view the advanced options for your game. Here, you can make any changes you seem necessary to improve your reaction time. On top of that, you can set the "game and tools" language as well as adjust the screen size.
Part 3: Some Tips for Playing War Robots for PC?
In a competitive game like War robots, you are better off following a few tips to get an advantage over your adversaries. Here are some of the tricks you should know about War Robots Windows to start from the right track.
Tip 1. Aside from competing in battles, try to compete in missions to earn more XP and resources. You can see the progress of your daily missions and you can get special resources to proceed faster in your adventures.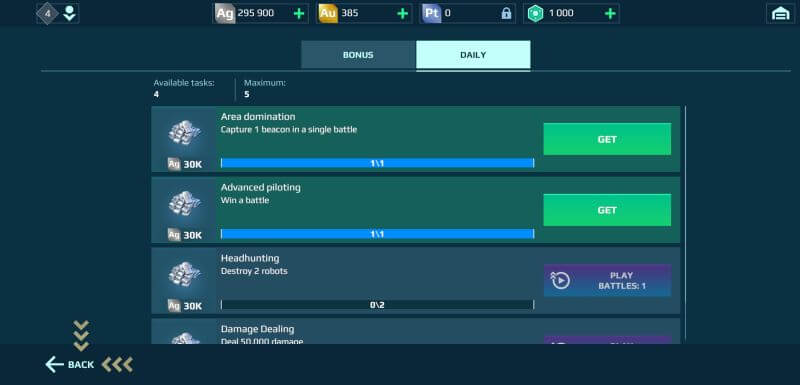 Tip 2. Understand the ability, capacity, and nature of weapons for each robot. You can further customize the mech to tailor it to your needs.
Tip 3. Carefully update the weapons and module of each robot. It's best to watch a couple of tutorial videos to learn which robot upgrades match your playing style and preferences.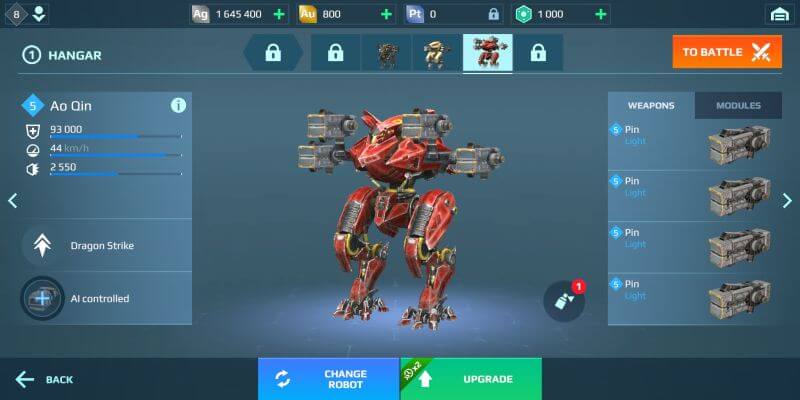 System Requirements
War Robots is a high-end game thanks to its advanced and realistic graphics. Be sure your computer fulfills the minimum specs requirements to play the game seamlessly.
Here are the Minimum War Robots System Requirements
Ram: 2 GB
CPU: 2.5 GHz
Video Card: Intel HD Graphics 4000
Free Space: 1.5 GB
Here are the Recommended War Robots System Requirements
Dedicated Video Ram: 2 GB
CPU: 3.2 GHz
Video Card: NVIDIA GTX 960
Free Space: 2 GB
pixel Shader: 5.1
Vertex Shader: 5.1
Conclusion
To wrap it up, this blog post has walked you through a step-by-step guide along with pictures on how to download and play War Robots on a PC. Now, you know that War Robots PC download is not as complicated as it may sound and everyone can enjoy this game on a big screen with just a few clicks.
Of all the methods to play War Robots on your computer, using iMyFone MirrorTo is probably the easiest and most competent tool. It offers a fluent and stable connection to screencast and play the game on a PC without any lag.