We change our mobile phones often to step up with the latest technology and OS while there are so many great choices of Android and iOS mobile phones to buy from. This time you have decided to buy an iPhone and transfer all your important data on it like it was on your old Android phone. Setting up iPhone from Android was never easy as the operating systems are different and they couldn't connect. However, the new technology innovations have made it possible to transfer data from old Android to new iPhone.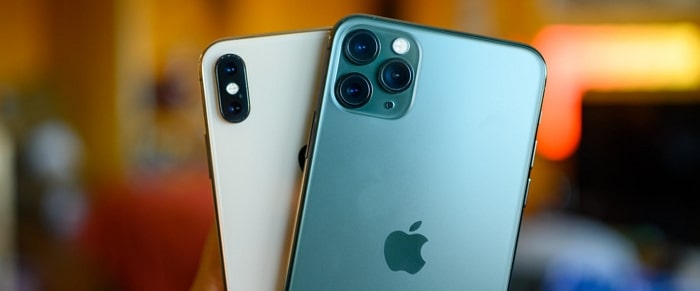 In this article, you will learn to set up iPhone from Android to transfer your old data including your contacts, videos, photos, Gmail etc. There are simple apps available on app stores these days which are much reliable to use on your devices and one of the most trusted and primary app is Move to iOS, which we are going to introduce in the first section.
Part 1. Set up iPhone from Android via Move to iOS
Move to iOS is an Apple-designed app which is reliable to transfer all your data from Android to iPhone without any complication. This app enables you to transfer your data automatically or manually depending upon the complexity of the situation that you are facing while handling your data.

1.1 How to Use Move to iOS
You might still be thinking how to set up iPhone from Android when you don't know about the exact process. Here are a few steps that you can follow to move your data from Android to iOS.
The initial would include to turn on your new iPhone and reach the screen that says Apps & Data.
You would now see several options on the screen, tap on Move Data From Android.
Now, move back to your Android device, navigate to Google Play Store and search for the Move to iOS app.
Start downloading Move to iOS app from the listing.
Install and accept the permission to open the app.
Now, you will see Continue on both the apps, tap the button and agree the request to move on to the next phase.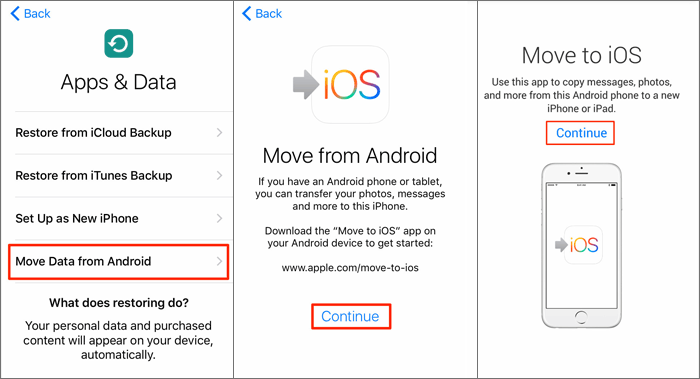 You will now get a code on your iPhone. Enter that digit code on your Android device screen to continue.
As soon as the code is entered your devices will connect on a P2P Wi-Fi connection to transfer the data.
It would also ask for your permission if you want to transfer all the data from your Google account so that you can quickly sync up your bookmarks, texts, photos, videos and contacts after signing in to your new device. You need to select everything you want to move from your Android device to your iPhone.
The Android device will transfer all the selected data to your new iPhone and all the apps on the iPhone will be synced up with the exact data as on your old device. The devices will disconnect and then you can take any action on your Android. Now, you are on the last phase of setting up your data when your iPhone ask you to complete a few settings that includes generating a new apple ID or using the existing one if you have.
Once all your IDs are created for iPhone you will be asked to log in to the old accounts (Gmail preferably) that you just transferred from your Android device. If this is done then you are now in a position to use your new iPhone with all the data that you had on your Android device.
1.2 Confusing Issues During Setup
As far as data transfer is concerned, you might get confused because it involves a few complicated steps and other complications too. There are some circumstances that you may not be able to get along well with Move to iOS.

Taking forever to transfer – The data transfer might take a lot of time if your data on the previous device is up to a few GBs or more. It takes around 10-15 minutes to transfer 500 MB of data.
Could not communicate with device – You may receive a message on your Android device that says "Connecting to iPhone" but the connection is never established after a long time. And then you will receive an error message that reads "Could not communicate with device", which just stops the transfer in between.
Unable to migrate – The app fails to connect the two devices unsuccessfully with the message popping up saying "Unable to migrate, try again later". You may see that the application has initiated the transfer, but it never reaches 100%.
Moving items into place – You will see this message during a normal data transfer. However, nothing is successfully moved even after several hours since you got that message.
Set up an already-used iPhone – Move to iOS requires that your iPhone is new and has not been used or set up. Or you will need to erase all your data before setting it up again.
These are all the challenges that may occur if you are planning to set up your iPhone from Android via Move to iOS. It is normal that every device would not be in a perfect condition because usually the device is replaced either due to a software or hardware issue. In such scenario, Move to iOS might not work as it requires both the devices to be in perfect condition. For that we have collected a list of alternatives that you can utilize to transfer your data from Android to iPhone.
Part 2. Alternatives to Transfer Data from Android to iPhone
There are still different but simple and convenient ways that you can opt for to transfer data from Android to iPhone. 
2.1 Dropbox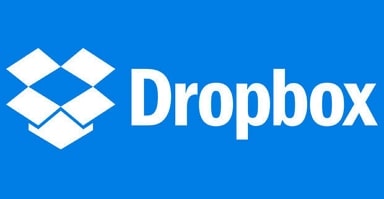 Dropbox is a cloud-based service that you can use to store your data in the dropbox folder and get all your data updates on the device that is connected to it. If you are using it with your computer then your data would automatically sync with your computer or if you have iOS or another device that would sync the same way too. It supports transfer of files and folders and there is a per-month fee if you want to use more than 2 GB of the storage. The price for individuals goes to $8.25/ month and the price for 1 TB will go for $10/month.
Steps of Setup
Install the DropBox application on both your devices and sign in to create an account.
Share all the files you need to your DropBox account. This can be done by selecting the files or folders– options – Share icon – DropBox icon.
Now you will be able to access all the data you have transferred on both devices.
2.2 SHAREit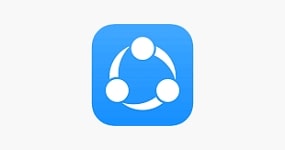 SHAREit is a free application that is powered by Lenovo for its users worldwide. This app can transfer data at a faster speed between two mobile devices. You can easily transfer data such as photos, videos, apps, music etc without any internet connection. It only requires both the devices to be on the same Wi-Fi to be able to connect and transfer the data at the best speed.
To transfer your files you need to install it on both the devices and then connect them with the same WiFi address. The process is very concise and you can do it with ease.
2.3 Feem

Feem is a simple app that is capable of setting up iPhone from Android device. It's a great tool that comes handy on both the devices after downloading it from the app store. You only need to add the username of the mobile phone you want to transfer and your files will be transferred automatically.
2.4 iTransor Pro [WhatsApp Supported]
The ultimate useful tool that I'd like to recommend is iMyFone iTransor Pro, an amazing desktop software for transferring 12 types of data from Samsung/Huawei to iPhone including WhatsApp. Since WhatsApp transfer is not supported by any official method even like Move to iOS, WhatsApp users are always struggling while switching to a new phone. Luckily, this program provides convenient services for them to back up, transfer, restore and even export WhatsApp data across different platforms. Have a try during setting up your iPhone from Android!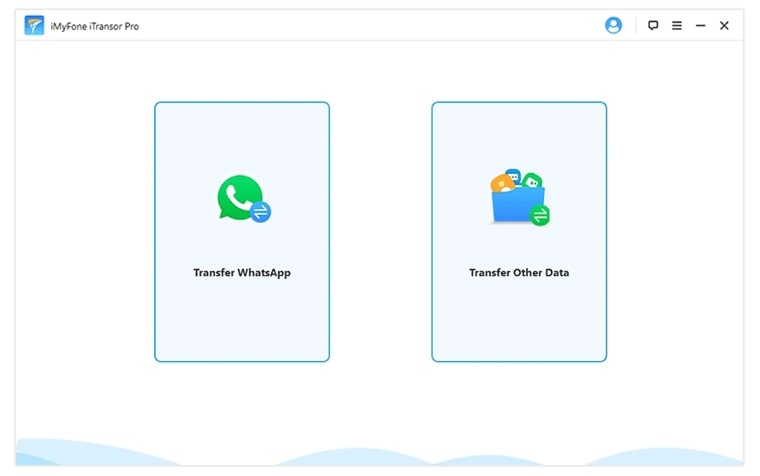 Note that the program can also be used to transfer the other 17 types of data from iPhone to Samsung. Click here to check the complete phone transfer guide.
---
Conclusion
Move to iOS is the best tool to set up iPhone from Android without any doubt. However, every tool has some limitations and move to iOS may not work in some unexpected conditions. All the situations are defined well in the article and there are alternatives too which you can utilize in different situations to transfer all your data from Android to iPhone. If you have found this article helpful and it solved your problem then share it with your family and friends to spread the word. Also, drop a comment if you have any query or feedback regarding the same.