We have been reported by several users while watching videos that suddenly discovered and reported the "This video file cannot be played error" when attempting to play a clip in particular internet explorer. Chrome and Firefox customers are likely to be among the most impacted.
You might fix this problem follow the methods online, but they didn't work. Today, I will show you why this issue happens and how to fix it in this post! Now, let's move on.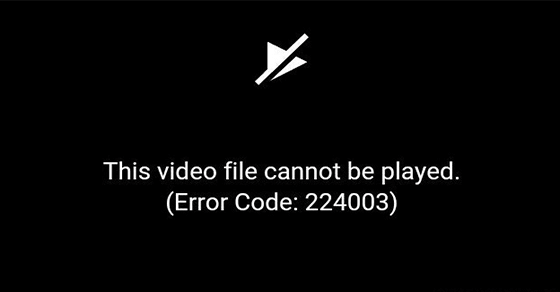 Part 1: Reasons that Video Files Cannot Be Played
[Quick Know]
When your video files cannot be playing, it may probably be triggered by many of the following reasons below:
The video may be corrupt.
Some problems with the media player.
An antiquated or malfunctioning browser you use.
A malfunctioning extension or browser can sometimes prompt this error.
Either Proxy or a third-party antivirus might prohibit the video from broadcasting.
Part 2: Troubleshooting for "This Video File Cannot Be Played Error"
Below are among the effective methods that can fix the error which makes the videos can not play.
01

Check Your Internet Connection
Naturally, your computer should connect to an ethernet connection. You can, however, activate location services to investigate the situation thoroughly. Also, activate the Flight mode and afterward deactivate one after a time. Now, proceed to watch it live afresh and see whether the file can be played or not.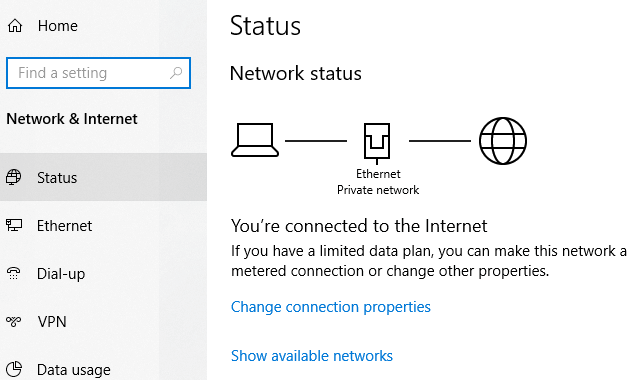 02

Ensure That the Video File Type Is Supported
Windows Media Player supports the most standard media file formats. Unfortunately, it would not support all video file types that seem to be generally available. So check if Windows Media Player supports the video format you're attempting to play.
Windows Media Player is compatible with the supporting file formats: .asf, .asx, .avi, .wav, .wax, .wma, .wm, .wmv.

Move Pictures Experts Group (MPEG) formats include.m3u,. mp2v,. mpg,. mpeg,. m1v,. mp2,. mp3,. mpa,. mpe,. mpv2.

Musical Instrument Digital Interface (MIDI) file extensions include .mid, .midi, and .rmi.UNIX file extensions: .au, .snd.
Note
Windows Media Player does not support playing.avi files made with Microsoft Office.
03

Clear Cache & Cookies
When clear browsing cookies and cached files from your Web Browser, follow the directions to indicate.
Step 1.Browse to the Browser preferences homepage on your computer.
Step 2.Upon that left panel, select the Security and Privacy tab, and afterward, upon that right panel, select the arrow beside the Clear browsing list box.
Step 3.Choose the settings you wish to clear from the Basic and Advanced categories, then hit the Clear data button.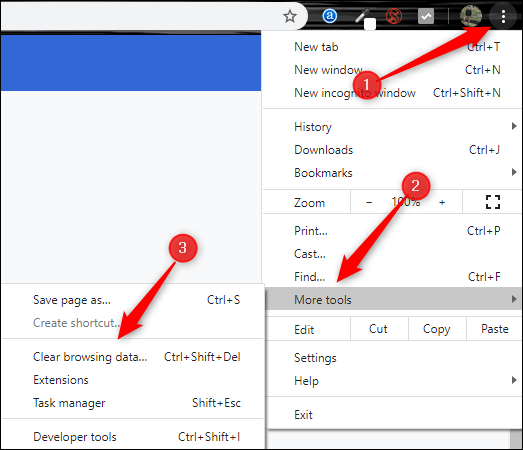 04

Check the Video Format and Resolution
Cloud Storage might not support all video formats or resolutions. As a result, double-check that Cloud Storage recognizes the format and resolution whenever uploading a video.
05

Update the App / Refresh the Browser
Sometimes videos for application areas do not playback on a Smartphone, so you should consider updating applications.
For illustration, whether you would be unable to play videos on The internet, merely go over to the Google Play Store, seek Video content.
Choose update to get the latest version of the existing App.
Also, When you're using a previous app, you'll have seen an opportunity to upgrade it on the App's UI.
These would be the instructions for refreshing your Google web browser to the latest versions currently offered:
Proceed to the Browser address bar Settings.
Then, from the left panel, select the About Browser option.
Look for any latest updates and click on them to refresh the browser to the most recent version.

06

Disable Extensions on Browser (Applicable to fix error code 102630)
Several extensions restrict pop-ups and advertisements from appearing in the browser and prevent specific videos from playing. These extensions, including popup blockers and internet security (antivirus) extensions, may prevent your video from being played.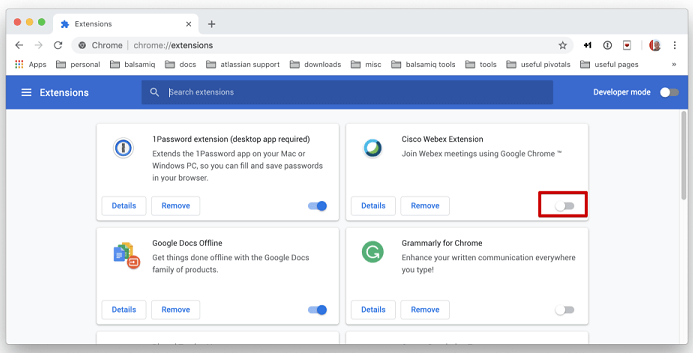 Whenever your internet explorer seems unable to identify or play a video, it warning codes "the video file cannot be played with error code 102630 or This file isn't playable - 0xc10100be may display. To fix this issue, uninstall any extensions that restrict adverts or popups from the browser.
To uninstall the extensions using Microsoft Edge, follow these steps:
Select Settings from the left column by clicking on the menu icon.
Select Extensions from the left column.
Finally, locate the extension and deactivate it by pressing the arrow buttons.
To delete an extension from the browser, follow these steps:
Choose the settings menu first from the upper left corner.
Select Extensions from the menu bar.
Then, identify and remove the extension you wish to uninstall.
Remove the Browser add-on:
Select the menu key. Then choose Add-ons from the drop-down menu.
Check for popup blockers or internet security updates in the settings and select the toggle button to deactivate them.
Now it seems that you know which error code happens for which cause, you should be able to repair the video file.
Part 3: The Ways to Prevent "Video Cannot be Played Error Code 224003/102630/232011"
Here's what to do regularly to avoid the "Video cannot be played" error in the future.
Continue to evaluate your internet connection for enough bandwidth.
Ensure that the new source webpage you browse for observing panels is legitimate and not inaccessible.
Maintain the most current editions of your web browser.
Maintain your web browser's extensions and add-ons to a minimum.
Scan your computer frequently for corrupt files and errors.
Part 4: One Stop Solution to Fix Video File Cannot be Played Error
If you don't want to go through a cumbersome process to solve the problem that the video cannot be played, then we recommend that you use a third-party tool. Here, UltraRepair can be your first choice! This is a tool that focuses on repairing damaged videos, pictures, files, etc. It can help you repair videos that cannot be played easily and quickly.
iMyFone UltraRepair - One Stop Video Repair
Powerful one-stop solution for any corrupted file repair.
UltraRepair will help you repair video error code problem with 3 easy steps..
No data loss guarentee.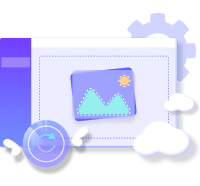 Let's see how to fix the corrupted video below:

Step 1. Download and install UltraRepair on your PC and upload the video you can't play.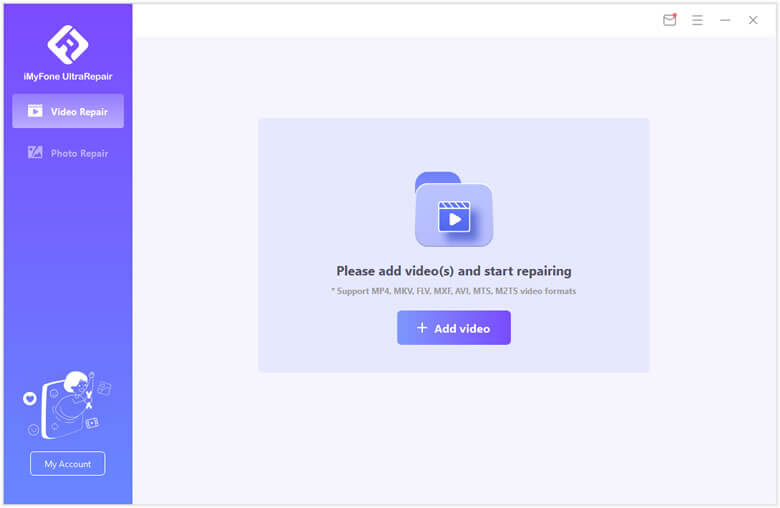 Step 2. Click Repair button on the screen to start the fixing procession.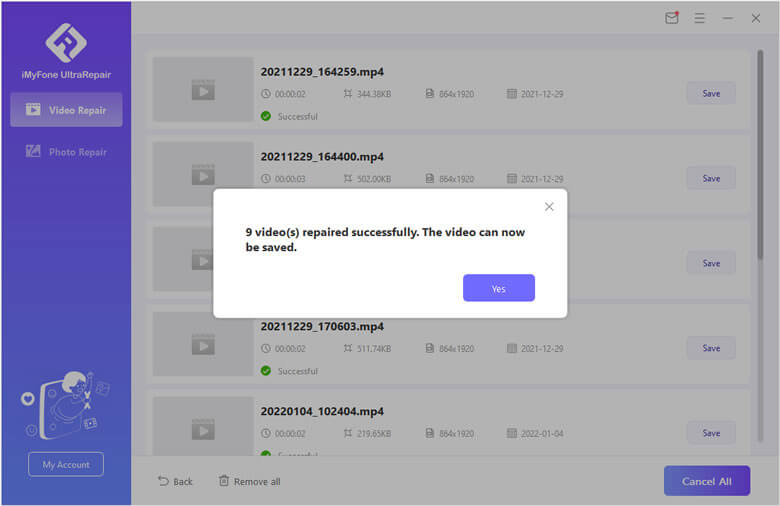 Step 3. You can replay the video after the fixing procession complete.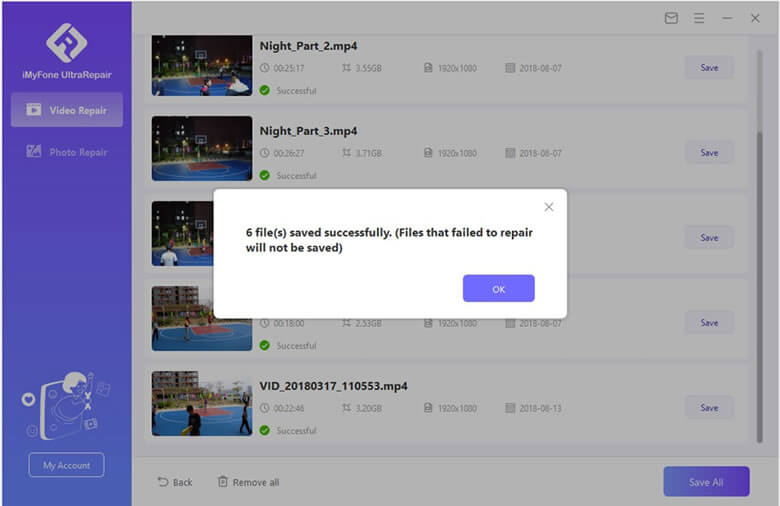 In Brief
With the all methods we provided in this post, you should solve the "this video cannot be played" issue easily. Moreover, following the suggestion in the last part, you can prevent this situation happen again. If you have any problems with your video, try powerful tool UltraRepair to help!