Google accounts are central to using an Android, since they are both from Google. You associate your device with one or more Google accounts. Usually, to remove a Google account from your Android device, you have to wipe off the entire phone and lose your data. There are better ways to remove Google account from your phone, and we will show you how in this article.
Part 1. How to Remove Google Account from Android?
Here we'll show you 3 ways to remove Google account from Android device. No matter you forgot the password or remember it, there is a solution for you.
1. Remove Google Account from Android via iMyFone LockWiper (Android)
The first method we will introduce here is the most recommended option - by making use of a third-party software known as iMyFone LockWiper (Android). If you are not tech inclined or do not want to leave anything to chance, this APP is perfect.
Features of iMyFone LockWiper (Android):
Remove Google lock from Android devices without password required.

Give you absolute control of your gadget and enjoy all features.

Allow you change to a different Google account effortlessly.

Remove the setup screen that prompts you to verify your account.

Unlock various Android lock screen: password, PIN, pattern, fingerprint and face lock.

An extensive lock screen removal solution for all Android phones and tablets.
Completely Remove Google Account from Android with LockWiper (Android)
Step 1: Install and run iMyFone LockWiper (Android). Click Remove Google Lock (FRP) mode you see on the home interface. Connect your device with a USB cable.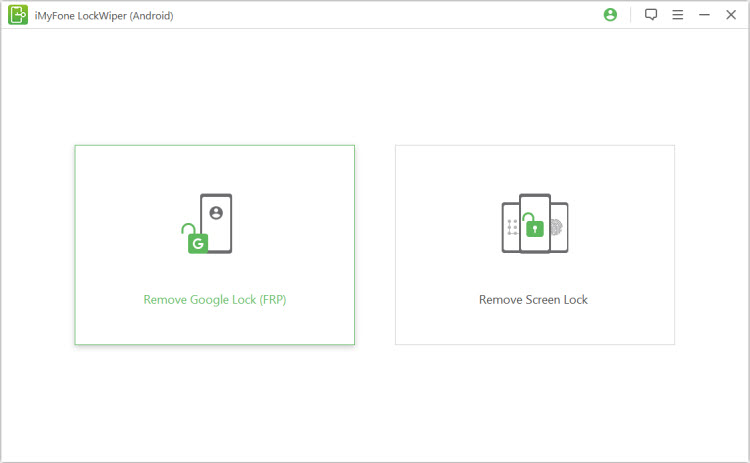 Step 2: LockWiper (Android) will detect your device automatically. Configure your device name, if a wrong one is displayed, you can correct it manually. Then click Next to continue.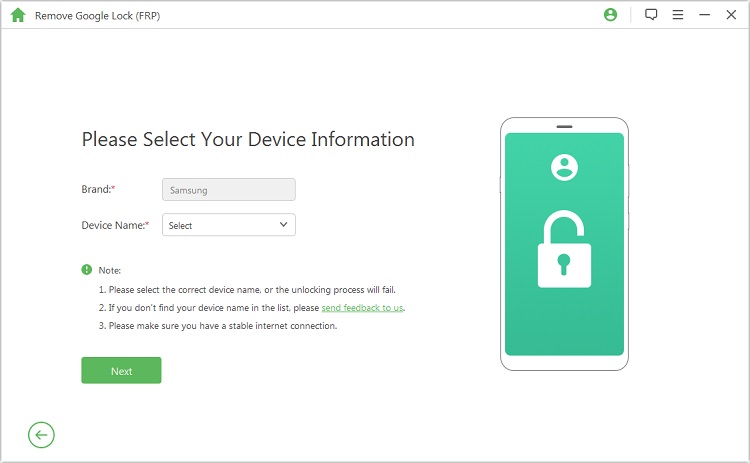 Step 3: Steps to put your device in Recovery mode will be shown. Follow these steps and click Next. Select the correct PDA, country, and carrier, then hit Download to proceed.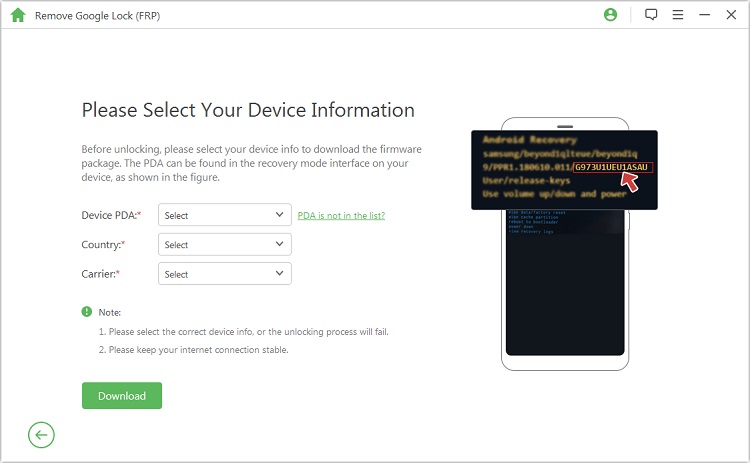 Step 4: The data package download will begin. On completion, click Start to Extract to unpack the downloaded package.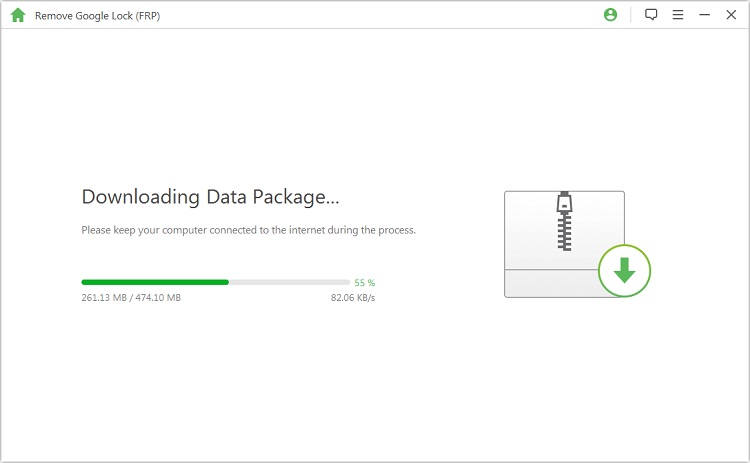 Step 5: Put your device into downloading mode and hit Next. Confirm the operation for the application to install the downloaded package into your device.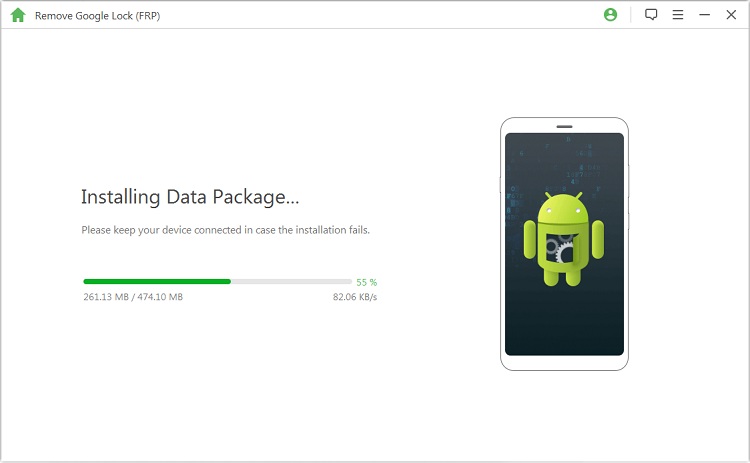 Step 6: After the installation, to finalize the operation, turn on USB debugging and OEM unlock.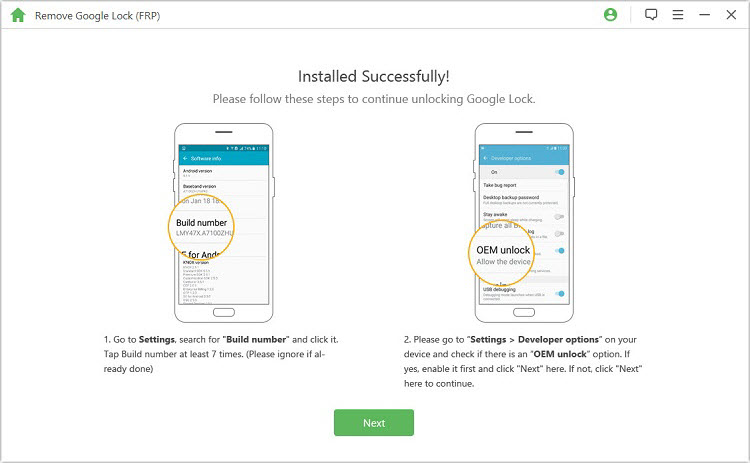 Step 7: Reset your device and put it into downloading mode again to complete the firmware package installation.
Step 8: The application now downloads the firmware and moves it to your device. Click Start to Extract to unzip this firmware.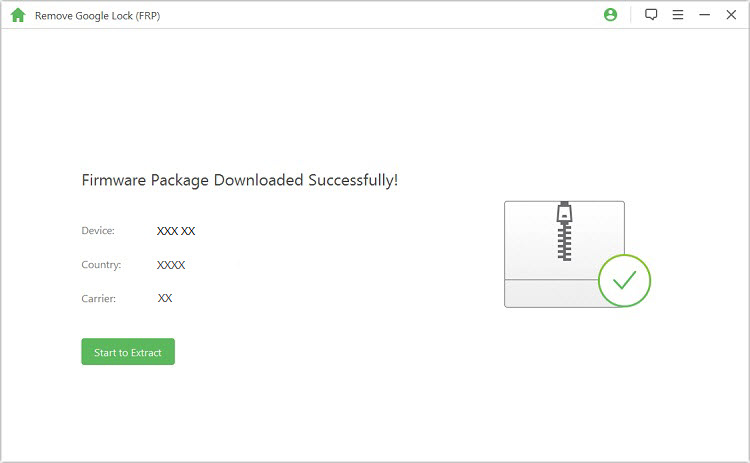 Step 9: Next, wait for LockWiper to remove the Google lock completely.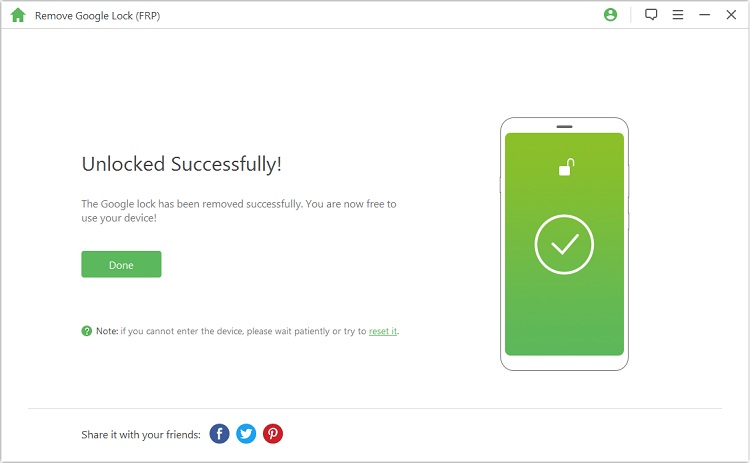 2. Remove Google Account from Android through Google Account Page
If you have the password to the Google account and have an internet connection, try this method by following the steps below:
Step 1: Log into the Google account associated with the phone.
Step 2: Under Sign-in & Security, select Device Activity & Notifications.
Step 3: Find and hit Review Devices under Recently Used Devices.
Step 4: Click on the phone which you want to remove the Google lock from and hit the Remove button located beside account access.
Step 5: Click Remove again from the confirmation prompt.
The access will be removed from your device and shown on the confirmation prompt.
A reset may be carried out automatically on your device or you may need to do it manually from Settings app to complete the operation, depending on the device.
3. Remove Google Account from Android through the Settings Menu
Some Android phones allow you to remove your Google account directly from the Settings app.
Steps are as follows:
Step 1: Navigate to Settings.
Step 2: Tap Accounts or Users & Accounts.
Step 3: Click Google Account type.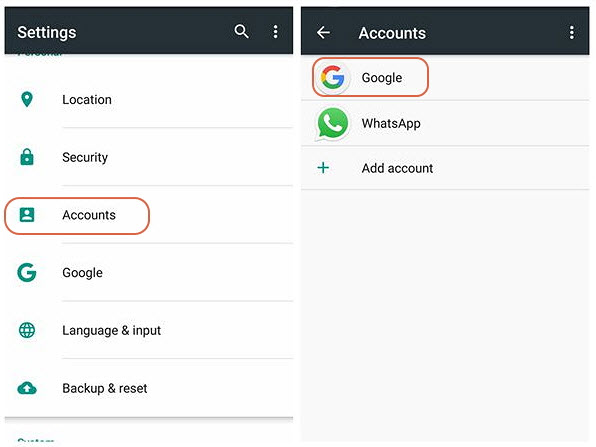 Step 4: Tap the three dots on the top right corner of your screen.
Step 5: Tap Remove Account.
Step 6: Confirm your action by tapping Remove Account again.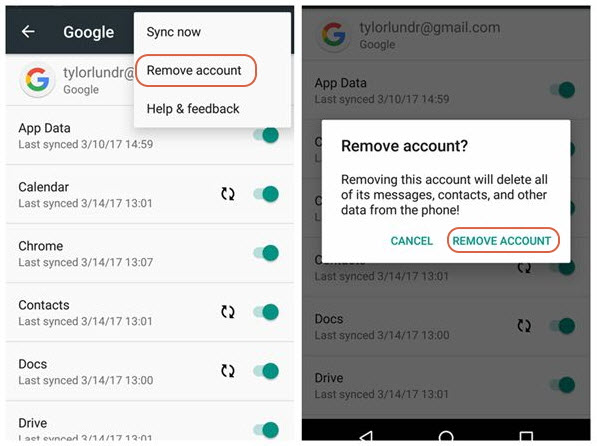 Part 2. How to Remove Google Account from iOS Device?
How about if the device is not an Android but an iPhone or iPad? Here is how to remove Google account from iOS devices.
Follow the steps below:
Step 1: Open the Gmail App on your device.
Step 2: Tap the Menu icon.
Step 3: Click Manage Accounts.

Step 4: Hit the Edit located at the top of the page.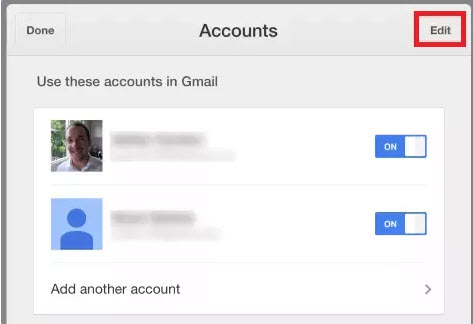 Step 5: Find the specific account you want to remove and tap Remove.
Step 6: Confirm that you are sure of the operation by tapping Remove again.
Part 3. Why Would You Like to Remove Google Account from Phone?
Android devices ship with a couple of bloatware (apps that are preinstalled, and you cannot delete). These apps are normally Google applications like Gmail, Hangouts and YouTube, and even if you do not need them, they'll sit on your phone occupying space.
At some point, you might want to remove one or two accounts you have linked to your device, but before then, it is helpful to know the benefits as well as the drawbacks to linking a Google account to your Android phone or tab.
The Benefits of Using Google Account
You only need one account to access all Google services and apps, so you do not need to remember multiple logins for different accounts.

Quickly access Google's Play Store.

After activating your Google account, you can synchronize data from your previous or 2nd device, such as contacts, apps, call logs, and many other data types.

Allows quick logging in the services that support authorization through Google.
The Downsides of Using Google Account
Privacy concerns. Google does not shy away from coming clean about how they handle users' data. The company admits to collecting valuable user data, but although they claim the data is used only for improving their algorithms for targeted advertising, there is no telling if it is used for something else.

The nature of bloatware is that most are always running in the background. This is a good thing, but for budget and low-end phones, the RAM and battery power they consume could mean a lot.
Conclusion
Every good thing can have a downside, and Google accounts are no exception. This article was written due to the numerous queries such as 'I linked my friend's Google account to my phone, how do I remove this account?' Hopefully, if you have read to this point, removing Google accounts from Android devices, and even iOS devices should be a breeze for you, especially if you have the recommended app, iMyFone LockWiper (Android).