In order to help our client with a complaint and some other ZTE Android devices users who are facing such issues, we will be sha ring our findings on how to unlock a ZTE TracFone. In this article, we will discuss how to unlock screen locks (PIN, pattern, fingerprint, and irises) from ZTE phones. We will also discuss how to unlock every type of SIM carrier network lock from ZTE phones. Therefore, this article provides solutions to answer the problem "how to unlock a ZTE TracFone" in terms of Screen lock and SIM lock.
Part 1. How to Unlock a ZTE Tracfone Screen without Password
We all try to set hard and complicated screen passwords for our smartphones. Setting a complicated password for your ZTE Tracfone is a good thing. But if you have forgotten the password of your mobile phone, you are in hot water.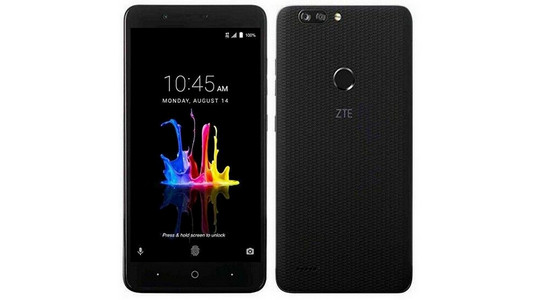 Removing the screen lock of ZTE phone without any passcodes seems impossible, but iMyFone LockWiper (Android) has made it possible for Android phones. iMyFone LockWiper (Android)  can remove any kind of screen lock for ZTE mobiles. All commonly used lock types are supported, including PIN, pattern, password, fingerprint and Face ID for ZTE and other Android devices. With advanced technology and methods, you can delete any screen lock for ZTE phones.
Features of iMyFone LockWiper (Android)
Unlock a ZTE phone screen without using any passwords.

Unlock ZTE Tracfone lock screen such as PIN, passcode, pattern, fingerprint, and face ID.

Work on 6,000+ android devices from the top and low brands such as ZTE, Samsung, LG, HTC, Motorola, Huawei, etc..

98% success rate and easy to use.
How to Unlock a ZTE Tracfone Screen in Minutes
Before you use this tool to unlock your Android ZTE phone screen lock, you will first download and install iMyFone LockWiper (Android) on your Windows c computer. Then, follow the steps below to unlock your device:
Step 1. Launch iMyFone LockWiper (Android) on your computer. Select "Remove Screen Lock" as your unlock mode from the Home interface, and then click "Start" to begin the process.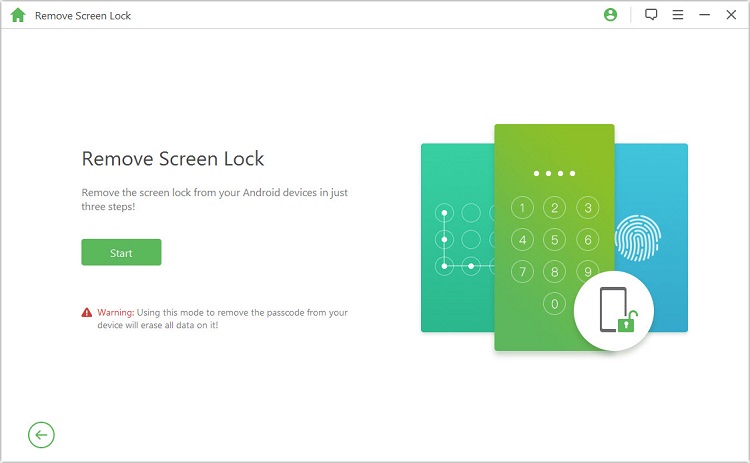 Step 2. Now, connect your ZTE smartphone the computer using a USB cable. Select your device information and click "Start Unlock".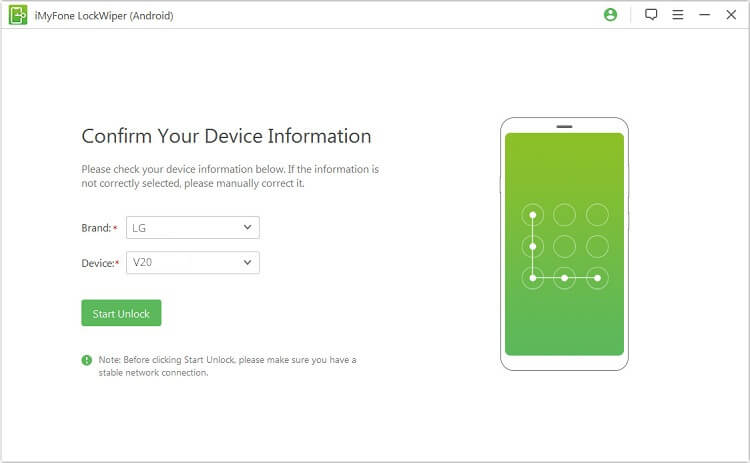 Step 3. According to the device information you've selected, LockWiper (Android) will download an unlocking data package that macthes your ZTE Tracfone.
Step 4.  Follow the instructions on your computer screen. Wait for a while to complete the unlock process.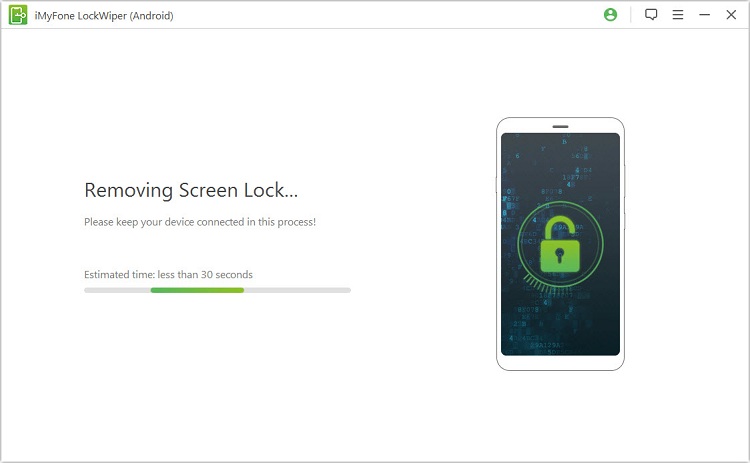 With LockWiper (Android), ZTE TracFone unlock is so easy and quick to handle. It is recommended to download and use its free trial version to unlock your ZTE TracFone phone.
Part 2. How to Unlock a ZTE TracFone to Use Any Network
#1. How to Know if ZTE Phone Is SIM Locked
It's sometimes confusing to know if your Android phone is SIM locked when purchasing a secondhand device. If you're confused and would like to be certain that the device you want to buy is unlocked, then view the following scenarios:
Try a SIM card from a different carrier the moment you buy the phone.
Switch on the phone and see if you'll get any notification that requires SIM unlock.
Walk into any network carrier outlet and ask them that you would like to check if your device is locked.
If you've tried these few tips, you'll definitely discover whether the phone is SIM locked or unlocked.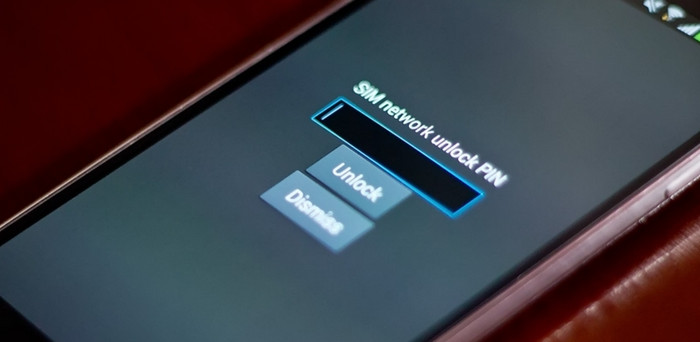 #2. Step to unlock a ZTE Tracfone SIM through Carrier
You can remove a SIM lock via the help of the carrier network provider that locked the device, and here are the steps to follow:
Step 1. You ought to find out what is your network carrier unlocking policy. You should know their requirements and criteria for granting SIM unlock to subscribers.
Step 2. If you're certain that your carrier will unlock your phone based on what your contract specifies, then you can proceed to the next step.
Step 3. Purchase a SIM card from your preferred network carrier and install it into the phone.
Step 4. Get the following information to make the unlock easy:
IMEI number: Dial *#06# to get yours.
Account Holder's Details.
Device Phone Number.
Step 5. Visit your service provider's store outlet or put a call across to them.
Step 6. Enter the unlocking code your carrier gave you when prompted. To clarify things, you will be prompted to enter the code when you booth the phone with the new SIM card.
#3. Limitations/Eligibility Criteria for Unlocking SIM Locked ZTE Phone Via Carrier
Unlocking your SIM-locked phone with the help of the carrier may sound wonderful but it comes with numerous limitations.
You must meet all the eligibility criteria before TracFone will accept to offer you the unlock code.
Only GSM phones that are using GSM SIMs can be unlocked.
Conclusion
We've successfully discussed everything on how to unlock a ZTE TracFone phone that is SIM locked. More so, if your Android is FRP or screen locked, then get a free (trial) version of LockWiper (Android) lock screen removal to unlock your device.