Question
I lost my aunt to a brief illness some months ago, when her will was read, she gave me her phone and other personal items. I got the Moto G7 Power Android phone weeks after my aunt's burial and found out that the device is screen  locked. I have no clue about her pattern lock and Google account password. Please, I need help to unlock the device.
This article would provide solutions to get a Moto G7 Power unlocked. We'll show you how to remove the device's Screen lock and SIM lock. You'll also get some answers to questions that puzzle you about Moto G7 Power unlock.
Part 1: Remove Screen Lock to Get Moto G7 Power Unlocked
A lock screen is a user interface element used by many operating systems, as the one on your Motorola Moto G7 Power. It regulates direct access to a device by requiring the user to type in a password, enter a specific key combination, or use the touch screen gesture and facial recognition feature. Motorola's Moto G7 Power Android phone is not hard to unlock as long as you have the professional screen unlock software iMyFone LockWiper (Android).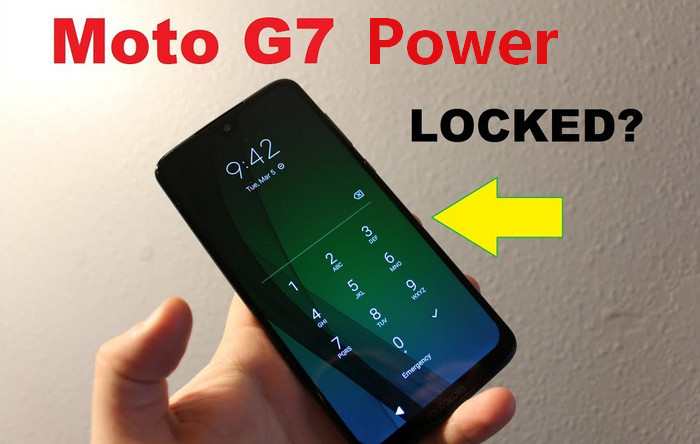 iMyFone LockWiper (Android) lock screen removal was designed to solve 2-dynamic problems faced by Android users: Unlock Factory Reset Protection (FRP) -removes Google account from Samsung phones; Remove screen locks from Android devices including Moto G7 Power. This awesome tool supports over 6,000 phones and the latest version of Android.
LockWiper (Android)Features:
Easily remove screen locks  to get Moto G7 Power Unlocked in no time.
Remove PIN, pattern, password, fingerprint, and face lock easily.
Support the latest Android version and phone models from different brands, such as Samsung, LG, Huawei, etc.
Easy to use without complex technical knowledge.
Provide custom solution according to the brand and device model.
How to Unlock Moto  G7 Power Screen with LockWiper (Android)
Here are the steps to unlock Moto  G7 Power with iMyFone LockWiper (Android):
Step 1 Download and install the software on your computer. Choose Remove Screen Lock and click Start.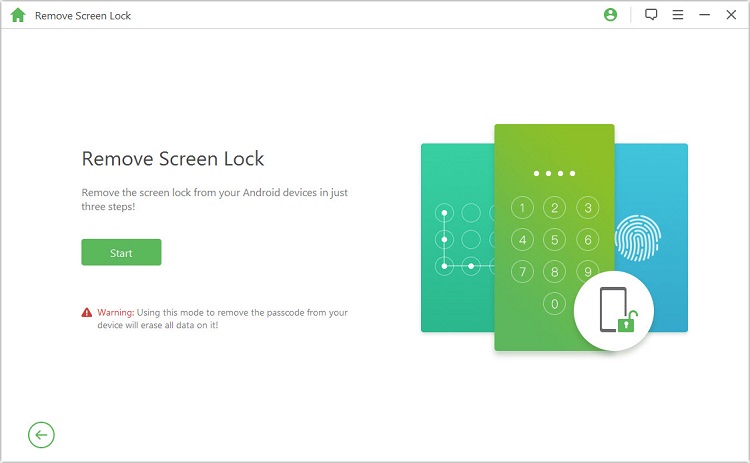 Step 2 Now, connect your Moto G7 Power phone to your computer to load up your device details. Confirm your device information and click Start to Unlock.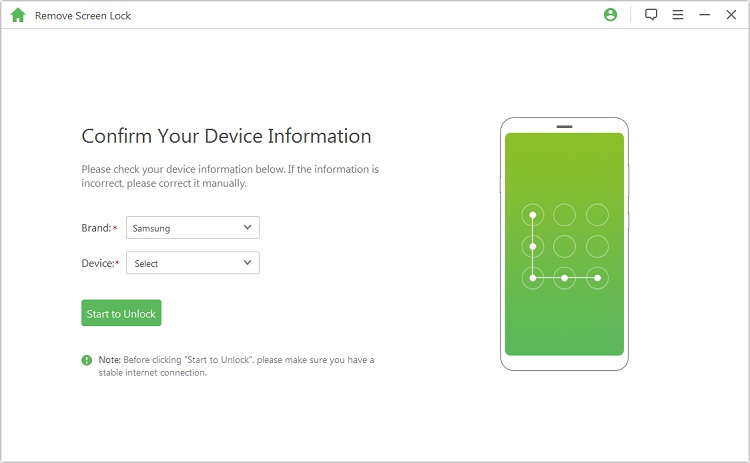 Step 3 The program will start downloading the data package to unlock Moto G7 Power screen.  Click  Next when downloading ends.
Step 4 Follow the onscreen instructions to reset your device and the software will unlock your device.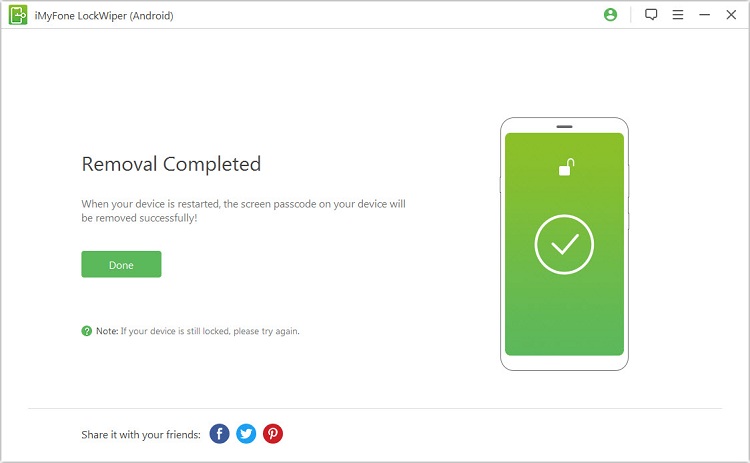 Part 2. Remove SIM Lock to  Get Moto G7 Power Unlocked Unlocked
Before a Moto G7 Power becomes SIM carrier locked, the original owner of the device must have defaulted in the initial agreement he/she has with the specific carrier that sold the phone. Verizon, T-Mobile, AT&T, and Sprint are some of the dominant carriers in the world, and here are their criteria for unlocking an Android phone:
Sprint will only unlock your device if you have spent over 50 days on the Sprint Network.
AT&T will unlock your device after you submit your device information for review and would let you know within 5 days if your device is eligible for unlock.
T-Mobile will unlock your device if you complete the payment of the phone and have been using the phone on their network for more than 40 days.
Verizon doesn't lock any Android device due to contract breaching, but if your phone is locked by Verizon, you can easily request an unlock even after six months of buying the phone.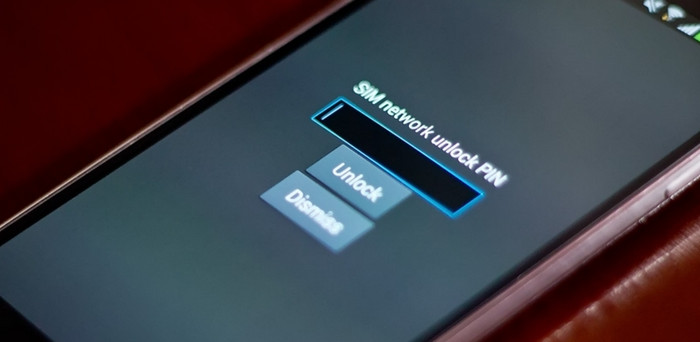 1

Remove SIM Lock to Get Moto G7 Power Unlocked Unlocked through Carrier
---
If your Moto G7 Power is locked to any SIM carrier network, then you can negotiate with the carrier to unlock your device. However, before approaching them to unlock your device. Make sure you've met the criteria above.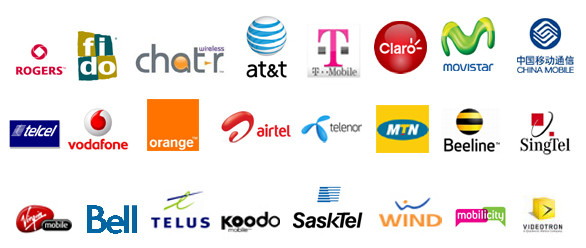 Step 1 Ensure your carrier will unlock your device by calling them ahead before going to their office or outlet.
Note
Confirm that your carrier is under a legal obligation to unlock your device if you have fully paid for the phone. Also, note that some branches may not have the capacity to unlock your device and may refer you to their corporate head office.
Step 2 Purchase a new SIM card from any preferred network carrier.
Step 3 List out the information your carrier needs to unlock your devices such as device phone number, account holder information and IMEI number.
Step 4 Visit your network service provider customer service office.
Step 5 Install the SIM card you purchased before your carrier and ensure it's working before leaving the office.
Limitations of this Method
If you can't provide the needed information about your account or SIM, the carrier may not be able to help you unlock Moto G7 Power SIM lock.

If you breached the warranty or hasn't used the SIM for the stipulated time, then the carrier may turn-down your request.

2

Remove SIM Lock to Get Moto  G7 Power Unlocked through Third-Party Service
---
It's possible to SIM unlock your Moto G7 Power Android phone by buying the stock unlock code from a third-party company (vendor). Unlock Radar is one such SIM unlock service providers and their positive reviews are resoundingly great. However, if you would like to choose any other company, here are the steps to follow:

Step 1 Research about the website or SIM unlocks service provider before committing your money.
Step 2 Once you've verified their authenticity, then proceed to open their service page to acquire unlock code.
Step 3 Get the information they need to unlock the device. Most service providers will ask for the IMEI number.
Step 4 Give them the information they need such as IMEI number and phone model.
Step 5 Pay for the service and receive the unlock code.
Step 6 Get a new or existing SIM card and insert into the phone.
Step 7 Enter the code when prompted and your device will be unlocked.
Limitations of this Method
There is no 100% assurance that the third-party service will unlock your phone.

There are many fraudulent people online looking for who to scam through these services.

Bonus: Questions about Unlocked Moto G7 Power
You may have a few questions that demand answers concerning Moto G7 Power. If you do, check the following question and answer to know if they address your questions.
Q1. Does Moto G7 Power have a fingerprint sensor?
---
Yes, Moto G7 Power has fingerprint sensors on the right side of your phone. You can use the fingerprint sensor to unlock your phone, sign in to your bank app, make secure purchases online, etc.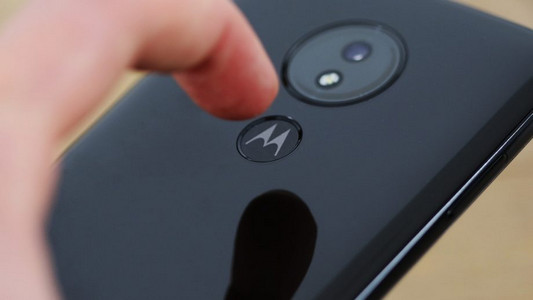 You can set up fingerprint security on Moto G7 Power by following the steps below:
Step 1. Go to Settings > Security & Location > Fingerprint.
Step 2. Follow the on-screen instructions to scan and set up your fingerprint.
Q2. Is Moto G7 Power compatible with Sprint?
---
You can contact Motoral and verify that Moto G7 Power is fully compatible with Sprint. They need both LTE and CDMA to work at the sametime to allow both LTE Data and Voice/Text to work.
Conclusion
From the content discussed above, you get to know various methods of unlocking Moto G7 Power.You might agree with me that what I have given you is the easiest solution to performing a Moto G7 Power unlock. Please endeavor to download and use the iMyFone LockWiper (Android) trial version to get your Moto G7 Power unlocked.