Everything with a good side must have a bad aspect to it, even in the tech world. Today, the feature we will be discussing is one that has had many Android users seek a solution. Google account lock or FRP is an essential security feature of Samsung j7, but when it goes wrong, you get locked out of the phone, and there is seemingly nothing you can do to bypass this lock.
Well, you may not be able without proper guidance. You are about to learn how to do a Samsung j7 Google account bypass. Read this section and follow the steps carefully.
Part 1: Why FRP Lock Appears & What's the Solution?

Why FRP Lock Appears on Your Samsung J7?
Google account lock is frustrating when it does not let you access your device or perform a reset, but Google implemented this feature for good reasons. If, for instance, your Android device were to get stolen, the first thing the thief would do is to perform a factory reset on the phone to remove traces of your data from the phone. However, Google account lock will not let them wipe the phone, so far as they do not have the credentials of the Google account that is linked to your phone. For this reason, Google account lock is also known as Factory Reset Protection (FRP).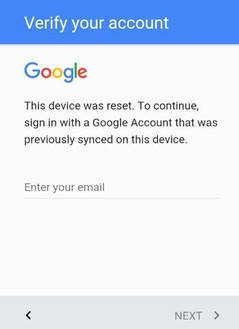 What's the solution to Bypass it on Your Samsung J7?
The down side to this massive security feature is that if the actual owner of the phone somehow loses the Google account login, he or she would also be locked out of the phone. The next section will show you the solution of how to perform a Samsung J7 Google account bypass. No need to worry about it cause you just need to keep reading.
Part 2: How to Perform Samsung j7 Google Account Bypass?

As explained in part 1, FRP is incredibly useful, but due to touchscreen issues, forgotten passwords, or some other reason, you will be locked out. Several tools are available to help you get past this FRP lock, and this section will guide you on how to perform Samsung j7 Google account bypass using our favorite unlocking tool – iMyFone LockWiper (Android). Experts recommend LockWiper (Android) because of its incredible success rate as well as some of the following features:
Bypass or remove the Google account verification on Samsung directly without password.
The high success rate for Samsung J7 Google account bypass and other devices.
Compatibility with phones of almost all the Android operating systems.
Delete history or configurations of the old Google account.
Built for the not too tech-savvy users and come with easy-to-use feature.
Follow the steps below to bypass Samsung J7 Google account:
Step 1:Launch iMyFone LockWiper (Android) on your computer, and on the first page that comes up, click Remove Google Lock. Click Start on the next page.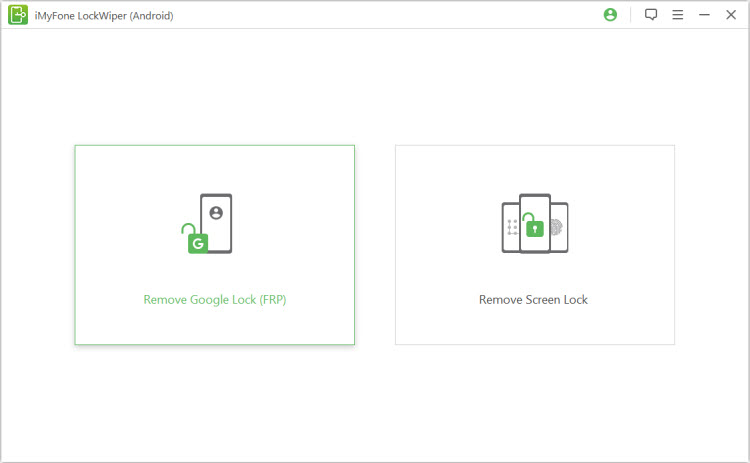 Step 2: Next, LockWiper (Android) will start to detect your device information; click Start to commence this process.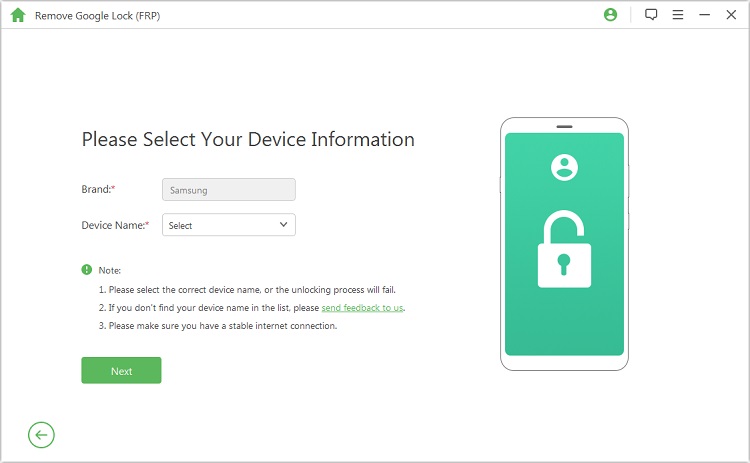 Step 3: On the following form, select your device's country and carrier and then hit Download. Then extract the firmware package.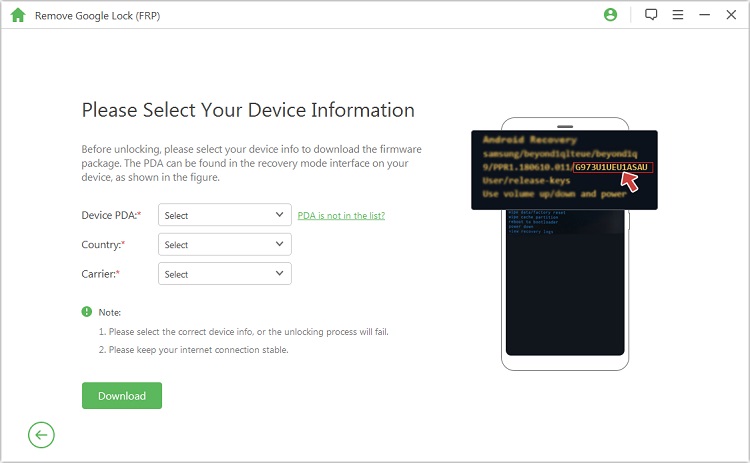 Step 4: After that, install the firmware for your device. Next, enable USB Debugging and OEM Unlock on your phone by following the provided instructions.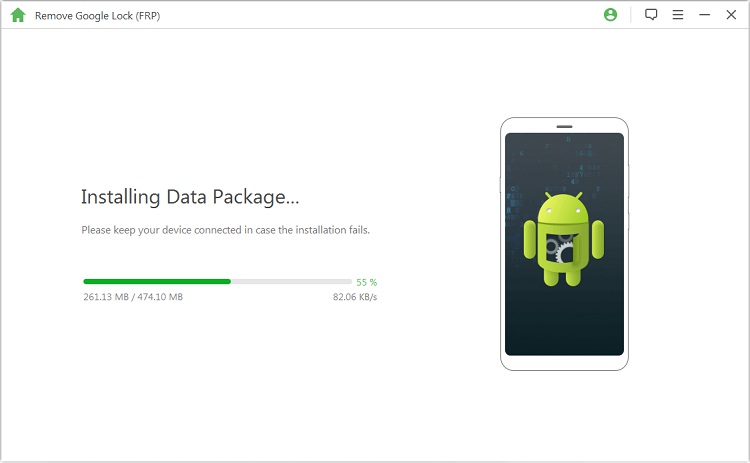 Step 5: Your phone will get reset, and to install the downloaded firmware package on the empty phone, enter Downloading mode once more.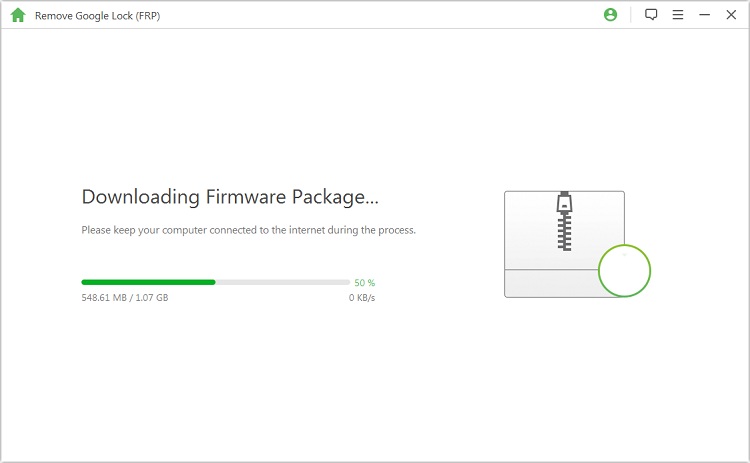 Step 6: After a few minutes, the installation will be finished. Click Start to Extract to unpack this firmware.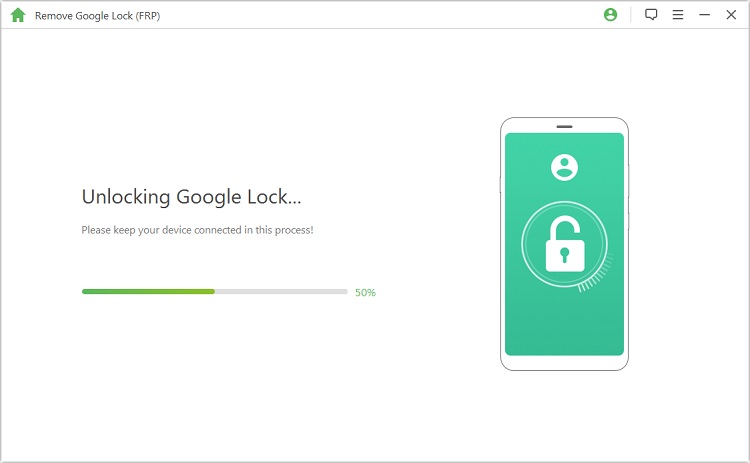 Step 7: LockWiper (Android) extracts your package and proceeds to complete the Samsung J7 Google account bypass.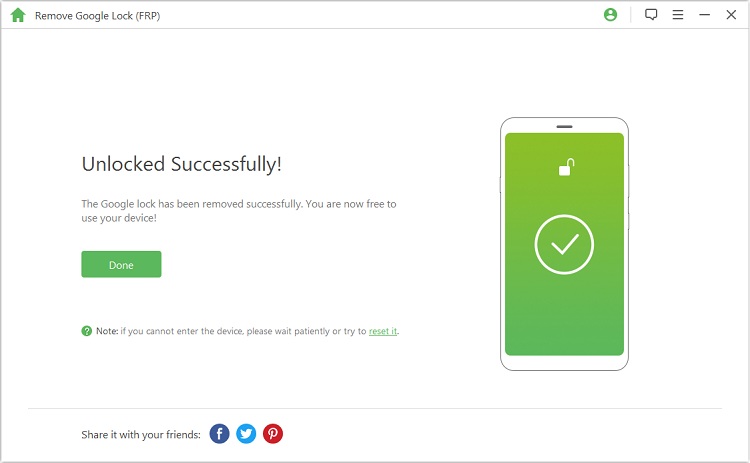 Why Should You Try iMyFone LockWiper (Android)?

Search on Google, and you will discover tens or hundreds of software and methods that claim to help you bypass FRP on your Samsung, but after going through these methods, we found that iMyFone LockWiper (Android) is the best option for Samsung J7 Google account bypass. Here are three standout features we love:
Free Trial: Further, after checking all these features, you can get iMyFone LockWiper for free to try it before making the purchase decision.

Full-function: With other FRP bypass methods, either you get a great set of features and compromise on speed or ease of use, as most are even operated with a command line, but LockWiper (Android) checks all the boxes, and does them.

Useful: We also recommend LockWiper (Android) because the program because after purchasing it, if you change your phone, it would probably still work for the new phone. iMyFone LockWiper (Android) has been tested and found to work on at least 6000 smartphones.
Part 3: Bypass Samsung J7 Google Account Using OTG

The USB on-the-go (OTG) cable is another fast way to perform a Samsung J7 Google account bypass. This method turns your phone into the host, and you will need to paste this APK file into the flash drive. When those are done, follow the steps below:
First, connect your phone to a USB flash drive using an OTG cable.
Your phone should now identify this connected USB device. Next, launch your File Manager on your phone.
From the File Manager, navigate to the USB drive and browse to the APK file to perform the Samsung J7 Google account bypass.
Tap on the APK and install it to your phone.
If you get a prompt saying that the source of the file is unknown, follow the provided link and enable Unknown Sources installation from there.
After the installation, tap Open to launch the Settings app on your phone.
From Settings, hit Backup and Reset to perform the factory reset.
Bonus: Must Know about Samsung J7 Google Account Bypass

Google account lock is a serious one, unlike others like screen locks. If something goes wrong while you are trying to bypass FRP on your Samsung J7, you may damage your phone beyond repair, hence making your phone to be equivalent to a brick. However, iMyFone LockWiper (Android) will never do that, thanks to its complex, unique algorithm.
Also, most other methods acknowledge the severity of FRP lock, and are hence built with the tech-savvy users in mind, but not LockWiper. We recommend this fantastic app also because our audience ranges from the tech-savvy to novices. Just about anyone can use LockWiper correctly, no matter your level of tech competence.
---
We won't say Google did too much with the FRP lock; it is critical for the safety of your phones. However, when things go South, you can always refer to this guide when your only option is to perform a Google account bypass on Samsung J7. The methods shown in this article are completely safe and straightforward. Thank you for reading.