[2023 New] The Best 10 SIM Unlock Software You Should Not Miss
Category: Unlock Android
4 mins read
The easiest way to escape from carrier restrictions is by making use of sim unlock software. However, hundreds of these tools exist, and this makes it tough for you to find the ideal one for your needs. Here, you will find a detailed guide on sim unlock software, as well as when and how to use them.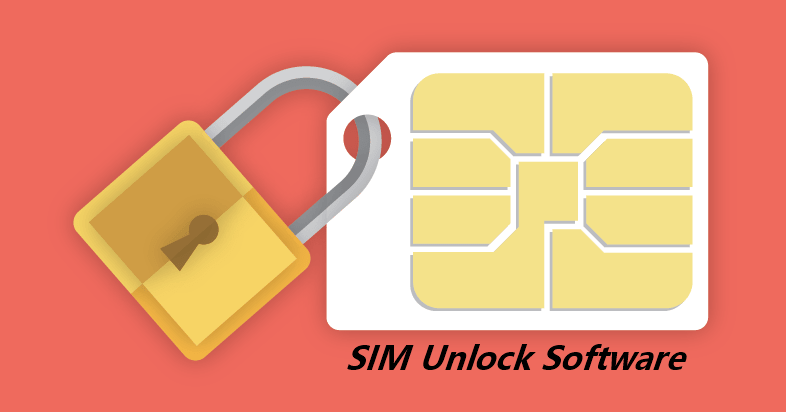 Free download iMyFone LockWiper (Android) to unlock FRP lock and screen locks without password.
No. 1. DoctorSIM
According to the website, DoctorSIM is the "fastest, safest, and most efficient way" to unlock your phone permanently. They are up among the best SIM unlock software, and will most times be okay to work for your situation.
Offers a permanent solution.
Supports carriers in more than sixty countries around the world.
More than one thousand phone models supported.
Does not violate your warranty.
Performing a SIM unlock using DoctorSIM is as easy as 1,2,3 – works in the following three steps:
Pick your network provider and country from the drop-down boxes.

Enter your phone information, including the IMEI number (dial '*#06#' to get this), your email, and phone number for SMS notification.

Select a convenient payment method.

No. 2. Dr.fone Android SIM Unlocker
If after skimming through all the sim unlocker software, you cannot find an ideal option, you can make it a rule to prioritize software from the most reputable companies. Android SIM Unlocker is a reliable and safe SIM unlock software. In the next section, you will learn how to use this tool.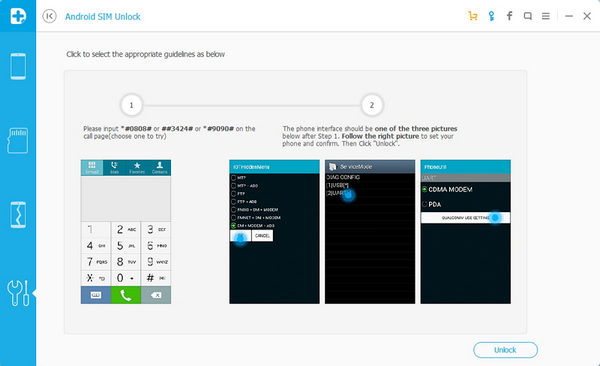 Follow the instruction below to unlock your Android SIM:
Install and launch Android SIM unlocker. Select the 'Android SIM Unlock' option under 'More Tools' on the sidebar.

Connect your device to the PC using a reliable USB cable and keep it connected throughout the operation. Turn on 'USB debugging' mode on your phone and hit 'Next' on the computer.

Get your phone into 'Service Mode' by launching your dialer and entering '*#0808#' or '##342#' or '#9090#.' In the Service Mode, select DM + MODEM + ADB or UART[*] or CDMA MODEM.

Hit 'Unlock' for the SIM unlock process to commence. It only takes a few minutes.

On completion of the operation, click 'Restore Mode' to return to the normal mode. Open your dialer and input '*#0808#' or '##342#' or '#9090#.' From the menu, select MTP + ABD or USB[*] or PDA and click 'Next.'
No. 3. Unlock Base
Unlock Base is a unique SIM unlock software. The primary aim of the developers is for their software to be the best option on the market, and so this program is packed with exciting, useful features, some of which we will highlight below.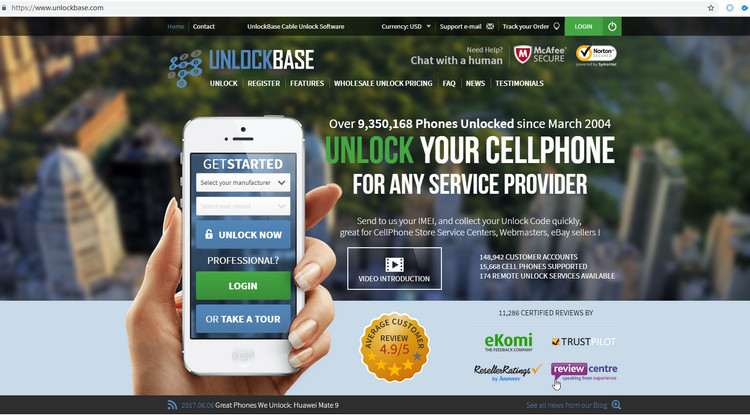 Access to one-year backup history.
Allow you to see stats on the average availability rate for this tool and phone.
Offer a unique feature to manage IMEI lists in bulk.
Provide a 2-factor authentication for maximum account security.
No. 4. CellUnlocker.Net
Most network carriers can unlock your smartphone temporarily when you are about to travel or for some specific reason. If you need a permanent solution, try out this SIM unlock software.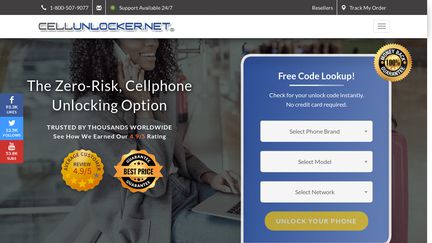 Certified technicians and staff with over 15 years' industry experience.
Competitive pricing.
Unlocking with CellUnlocker.Net will remove the sim lock permanently
<24/7 technical support available.
100% money-back guarantee.
No. 5. GalaxSim Unlock
This SIM unlock APK is ideal for people who own Samsung Galaxy devices. If you download it on a non-Samsung device, it may not work for you.
The application can be downloaded for free on the Google Play Store. However, for the tool to help you unlock your device, you have to make in-app purchases worth $2 to $5. You can download it from: https://play.google.com/store/apps/details?id=com.spocky.galaxsimunlock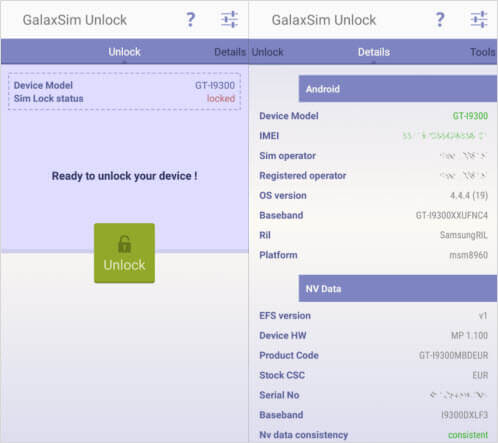 No. 6. Device SIM Unlock
Unlike the first application, Device SIM Unlock works with a wide range of Android device models, including LG, HTC, Alcatel, and Sony. On the Google Play Store, this SIM unlock APK has an average rating of 3.2 out of 5.
Some of the application users were happy with the application. The unhappy application users, however, reported that they were required to pay $30 to $65. After paying, their devices were not unlocked. You can download it from: https://play.google.com/store/apps/details?id=io.unlock.metropcs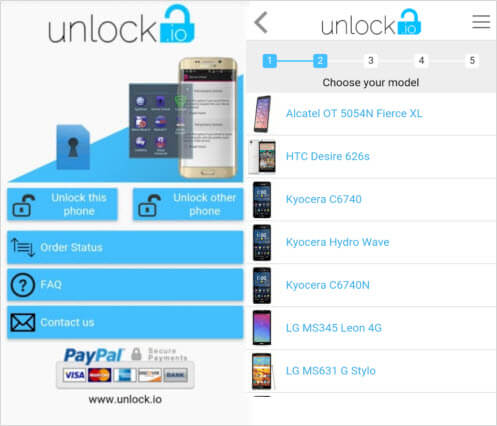 No. 7. SIM Unlock for HTC Phones
This SIM unlock APK will work on HTC devices only. The application is free to download. However, you will be required to pay approximately $15 to $30 to get unlock codes.
With a rating of 3 stars out of 5, this APK may not be worth relying on. A lot of users indicated that it did not work.You can download this tool from: https://play.google.com/store/apps/details?id=io.unlock.htc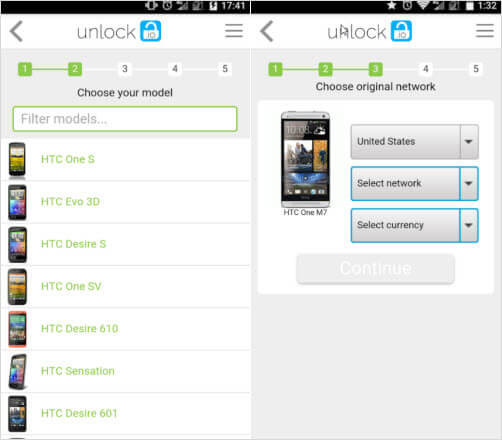 No. 8. Unlock Your Phone Fast & Secure
As long as your device is running on Android 4.1 and above, you should be able to use this SIM unlock APK. It will generate an unlock code for your device.
The price charged to perform a SIM unlock varies depending on the network provider the device is locked to. The prices range between $28 and $41. The application has good customer support. They responded to the customer reviews on the Google Play Store. You can download it from: https://play.google.com/store/apps/details?id=com.unlockscope.app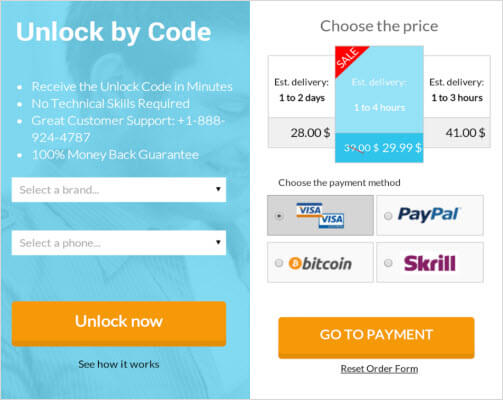 No. 9. Phone Unlock Codes
This SIM unlock APK has been around for more than a decade. After providing the device's IMEI code, the application will generate an unlock code. You can use it with HTC, Nokia, Samsung, Sony, LG, and other devices. The unlock prices will vary depending on the network provider. On average, you should expect to pay $20 to $50.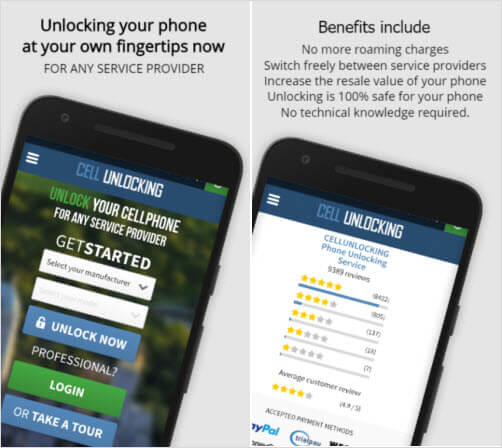 Bonus: The Best Android Unlock Software - iMyFone LockWiper (Android)
All the tools listed here are perfect and work well for unlocking your SIM. The first four tools work great for most scenarios and devices. However, if you need a more universal and working solution, then you might want to go for this tool called iMyFone LockWiper (Android). This really powerful tool was developed with the layman in mind, so using it is quite straightforward. It can help you remove both screen lock and Google FRP lock without password.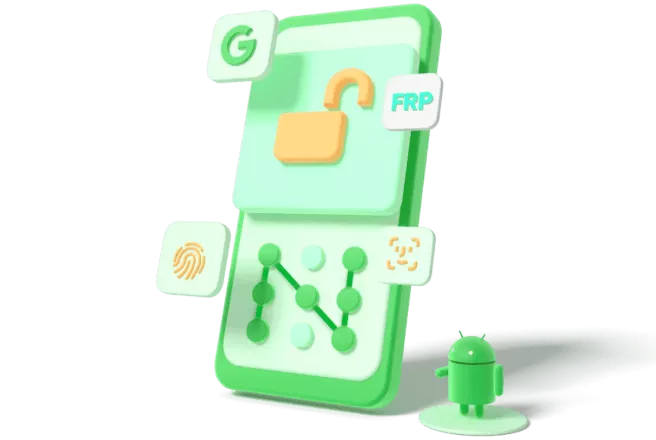 Key Features of LockWiper (Android):
Here is also a video about how to remove Google account & screen lock by LockWiper (Android)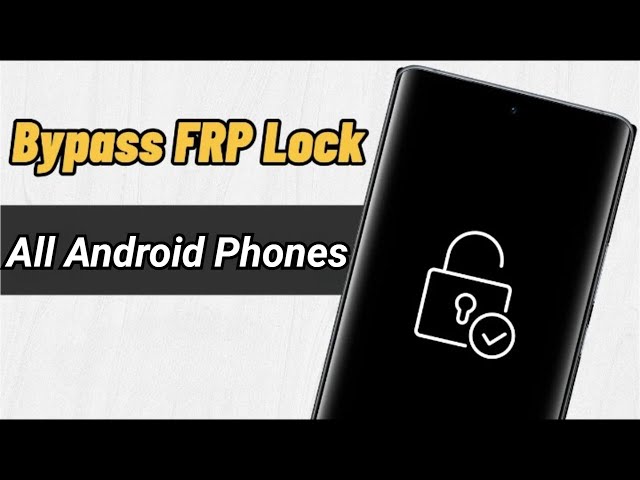 Conclusion
This article covers five SIM unlock software, from which the last option, iMyFone LockWiper (Android) has been declared to be the most effective on many fronts. Do remember to only use certified software from reputable companies. The risk of using random tools is that you keep your private information at risk. If you are dealing with the Google FRP lock or the screen lock, you can use LockWiper (Android) to unlock your smartphone. iMyFone LockWiper (Android) has a free trial version. You can use it to see whether the tool can work for you, before paying.