( Reviewed by 381 Users )
It saved my iPhone!
Easy to operate.
Very powerful tool
It is really helpful!
Awesome!!!
This software is reliable
Add My Review
( Reviewed by 381 Users )
User Reviews of iMyFone LockWiper
iMyFone LockWiper is a top-rated passcode unlock tool which helps more and more users easily unlock their iOS devices screen lock just in minutes.
By Aaron 2018-09-09

I LIKE THIS BECAUSE HAD A GOOD QUALITY AND MORE..

By glenn isaksen 2018-09-07

i am not really sure to trust this but i really want to.. can customer service write me an email explaining in own words?

iMyFone replied:

Hi glenn, thank you for your trust. Our customer service has already contacted you by email. Please check your mail box.

By Ali Raza 2018-09-06

i have forget my pass-code for iphone 5s and i also have icloud on it. how can i get my passcode? please help

iMyFone replied:

Hi Ali, LockWiper can help you to remove the screen password from iPhone. However, it can't remove the iCloud account on it. Do you know the iCloud password? If so, try LockWiper. If you have any question, you can contact support@imyfone.com.

By Iz 2018-09-04

is there any discounts because im a college student and money tight for me right now, the free trail isnt useful at all so can i get at least a discount before I buy it b/c i dont if it really works or not

iMyFone replied:

Hi Iz, thank you for your trust of our program. We're glad to offer you 20% OFF coupon code: 5ED-FQ1-KZU. (Don't know how to use it? Click here) Don't worry, if the program doesn't work, you will issue you the refund.

By Anuj baid 2018-09-02

hey !! i am from india !! I forget my passcode so my iphone is disabled then i m trying it didn\'t works so please can u help me so i can unlock my iphone !!

iMyFone replied:

Hi Anuj, thank you for your trust on our program. Our customer support has already contacted you. Please check your email box. Have a good day!

By Shantanu 2018-08-31

Stable and powerful! It's so fast to unlock face ID, thanks!

By Derick 2018-08-30

I\'m 71 years old and can\'t remeber my ipad password given by my daughter. This program helps me a lot! Thank you!

iMyFone replied:

Hi Derick, thank you for your feedback. We're glad to help you out. Have a good day!

By Christopher 2018-08-27

Hi, to use the program, do I need the Apple ID password?

iMyFone replied:

Hi Christopher, no password (Apple ID password included) is required during the using process.

By Alexa 2018-08-21

lockwiper is very easy to use. And I am totally satisfied with the service. Thanks a lot!

By Tyler Hockman 2018-08-20

I just wanted to see if it really would work. I tried the free trial version then in told me I had to buy it. If this legit works I will be more then happy to buy your product but I will not unless it gives me the free trial it said it would. please help me with this issue

iMyFone replied:

Hi Tyler, LockWiper needs to be registered if you would like to enjoy the full feature. We would like to give you a 20% coupon so you can save 20% when purchasing LockWiper. Here is your coupon code: 5ED-FQ1-KZU. You can click here to learn how to use coupon when purchasing.
Other Users Are Also Downloading
iPhone Data Eraser
Ultimate tool to erase iOS devices and release the space
iPhone Transfer
Freely transfer media files between iPhone and computer/iTunes
iOS/Android Location Changer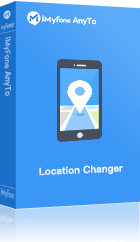 Click to change GPS location to anywhere in the world for iOS & Android devices.