( Reviewed by 380 Users )
It saved my iPhone!
Easy to operate.
Very powerful tool
It is really helpful!
Awesome!!!
This software is reliable
Add My Review
( Reviewed by 380 Users )
User Reviews of iMyFone LockWiper
iMyFone LockWiper is a top-rated passcode unlock tool which helps more and more users easily unlock their iOS devices screen lock just in minutes.
By ptrrabit 2018-09-21

this is stupid I wanted to try it before I bought it and it says you can but gets you right to the unlock part and tries to make you buy the product to continue.. just yet another SCAM!!! YES I AM VERY UPSET. MIGHT BE AN OK program but I don\'t buy things I can\'t try first. especially when it says try it.. well downloading all your crap to my computer and then getting partially through the process and then forcing you to purchase is NOT a try it option its a sucker got you here now you have to buy!! NOPE not gonna do it!!! don\'t know if it is going to work or not!!

iMyFone replied:

Hi ptrrabit, we allow our users to try through the whole process except the last step. If you are in the last step, in general, this software will work for you if you register it. We hope you would understand. Have a good day!

By Donna 2018-09-20

Question... When mentioned \"erasing whole phone\" Does that mean the iCloud will be erased too?

iMyFone replied:

Hi Donna, we're sorry to tell you it won't erase the iCloud account from the phone.

By Moses A 2018-09-20

I have iphone 7 plus which i forgot the password and i paid for the passcode wiper but not work, the passcode still there after i do the process, I emailed the support but no response, Please, kindly help me out. Any assistance you can help me to remove it, i will be glad. I need your attention asap on it please.

iMyFone replied:

Hi Moses, our customer support team has already contacted you by email. Please check your mail box for the help.

By Brendon Adams 2018-09-18

hi there, my ipod has been disabled for years. but my power button is broken and i can not put it into DFU or recovery mode... is there a solution to still be able to use this software?

iMyFone replied:

Hi Brendon, we are sorry to hear that. Is the Find My iPod enabled on your device? If so, you can erase your iPod via icloud.com. Please also feel free to contact support@imyfone.com if you need further help.

By Aina 2018-09-16

My Iphone 6s is disabled. However, I\'m a high school student and I\'m on a short budget. Can you please give me a discount?

iMyFone replied:

Hi Aina, thank you for your trust on our software. Our customer support team has already sent you the discount by email. Please check your mail box to get it.

By Maryilynn 2018-09-15

My iPhone is disabled after trying to remember my password it says disabled connect to iTunes but the computer doesn't detect my phone I've tried using different USB cords and it won't detect my disabled iPhone neither does iTunes. Will your program delete all my photos? I don't want to lose my photos.

iMyFone replied:

Hi Maryilynn, we're sorry to tell you it will delete your photos. Unluckily, if the iTunes failed to detect your device, there is no way to fix your iPhone without deleting your photos.

By Fizan 2018-09-14

it keeps saying firmware varification failed re_choose and re download

iMyFone replied:

Hi Fizan, don't worry. Our customer support team has already emailed you. Please check your mail box.

By Betrice 2018-09-13

I got an ipad from my aunt, she can\'t remember the passcode of it. So I downloaded this program and it unlocked the ipad successfully just in a few minutes. Great software!

By Kelly 2018-09-11

I tried to use iTunes at first, but it failed. Then I found this software, there are many instructions, it works great and easy to use.

By Aaron 2018-09-09

I LIKE THIS BECAUSE HAD A GOOD QUALITY AND MORE..
Other Users Are Also Downloading
iPhone Data Eraser
Ultimate tool to erase iOS devices and release the space
iPhone Transfer
Freely transfer media files between iPhone and computer/iTunes
iOS/Android Location Changer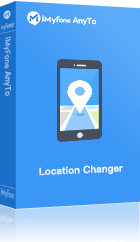 Click to change GPS location to anywhere in the world for iOS & Android devices.