( Reviewed by 381 Users )
It saved my iPhone!
Easy to operate.
Very powerful tool
It is really helpful!
Awesome!!!
This software is reliable
Add My Review
( Reviewed by 381 Users )
User Reviews of iMyFone LockWiper
iMyFone LockWiper is a top-rated passcode unlock tool which helps more and more users easily unlock their iOS devices screen lock just in minutes.
By south atl girl 2018-08-20

Bought a phone from an online source and had it shipped to my home. to my surprise the phone was passcode locked and I was unable to reach the seller any more. I began researching online iphone password unlocker services and cam across this website. I am so happy with this service. The unlock took less than 30 mins and was very affordable. I am so glad that my money spent on that phone did not go to waste.

iMyFone replied:

Hi Angelica, thank you for your feedback. We 're glad that LockWiper helped you out.

By Belinda 2018-08-18

My iphone is disabled because iphone auto-input incorrect password too many times (touch screen not work properly). Then I bought this software to help unlocking my iphone. It succeeded, but you\'ll lose everything on your iphone. So if you don\'t have any important data on your iphone, it\'s the best choice for you!

By Rodriguez 2018-08-17

It works great, highly recommended!

By steph 2018-08-17

The free version is USELESS. The coupon you provided me when I uninstall the program DID NOT WORK!

iMyFone replied:

Hi steph, we are sorry to hear that. Would you please contact support@imyfone.com? We will try our best to help you.

By Zoja 2018-08-16

I am a user of this software. I think imyfone has just did a good job. The feature i like the most is that it can unlock my iPhone without any passcode, highly recommended!

By Ivan 2018-08-15

Hi, my iPhone is disabled and it says connect to iTunes. But my iTunes failed to restore the iPhone because of an unknown error. Can your program fix my issue?

iMyFone replied:

Hi Ivan, yes. iMyFone LockWiper can get your iPhone out of disabled screen even when iTunes failed to restore it. Go ahead and have a try.

By Josh C 2018-08-15

I have no idea if this works because when it is time to remove the lockscreen passcode and I click start after its verified everything it prompts for a registration and email... This so far has done nothing at all to help me... I have literally a dozen locked devices ready to be unlocked by customers and yet I can not test this product to see if I should buy a subscription... sad how false advertising hurts us both in the long run.... if you want to give me a 7 day or even 3 day free trial and it works... heck even a 1 time try I will buy... but im not getting scammed by a company that isn\'t up front and honest in the first place...

iMyFone replied:

Hi Josh, we are sorry that you didn't have a good experience. This program is free to download, but it requires to register if you want to enjoy the full feature. Here we would like to give you the 20% coupon for the purchase. Here is your coupon code: 5ED-FQ1-KZU. Here is the guide to use coupon: click here. Please don't worry, if the software cannot fix your issue, we will issue you the refund. Or you can contact support@imyfone.com if you have more questions. Have a good day.

By Kevin 2018-08-13

My iphone is disabled because of lots of passcode entering. This software is great! If you don\'t want to wait the phone to be unlocked for a long time, LockWiper a good choice!

By Muhammad Ilham Zahari 2018-08-12

I thought it can unlock for icloud activation. So I contacted support they said that the software can\'t do that. I requested for a refund or the 30 days money back and I didn\'t even get any replies or anything.

iMyFone replied:

Hi Muhammad, thank you for your purchasing. I suppose we didn't claim LockWiper can unlock for iCloud activation on our website. It's not fair to claim that we didn't give you any replies. Our customer support has already replied you and received your another email then. Your latest email has already replied as well. Please check your email box to confirm. Have a good day.

By David Lowe 2018-08-11

I\'ve downloaded the trial version and an error message says it\'s not a valid Win32 application! - doesn\'t sound very good to me!

iMyFone replied:

Hi David, we are sorry to hear that. Would you please send the screenshot of the error to our customer support: support@imyfone.com. They will try to help you as soon as possible. Have a good day!
Other Users Are Also Downloading
iPhone Data Eraser
Ultimate tool to erase iOS devices and release the space
iPhone Transfer
Freely transfer media files between iPhone and computer/iTunes
iOS/Android Location Changer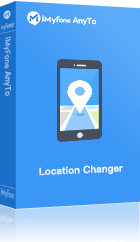 Click to change GPS location to anywhere in the world for iOS & Android devices.