(Mobile Device Management)MDM is designed to help users configure their devices' settings, accounts, apps, and others. Sometimes you can see MDM profiles on company and organization devices, as they use MDM to ensure full security and control their employees remotely. But for those who have left the company, MDM is unnecessary for them. In that case, it is vital to bypass MDM Lock.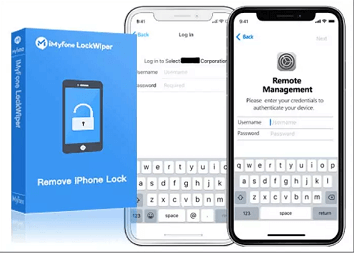 The latest version has been upgraded to iOS 17, but unfortunately, many MDM removal apps only support iOS versions up to 14. In this article, we illustrate some useful methods to help you with MDM bypass removal.
What is Mobile Device Management(MDM) Meaning?
Mobile Device Management (MDM) is a software tool designed to help IT teams and administrators control and secure an array of mobile devices, including laptops, smartphones, tablets, and even IoT devices.
MDM solutions can be hosted in the cloud or on-site and are capable of managing both personal and company-owned devices. These solutions enhance data security by enabling administrators to monitor and manage mobile devices, enforce security policies, track device health, manage installed apps, and take action in case of device loss or theft.
The primary goal of MDM is to strike a balance between efficient device management, user productivity, and adherence to company policies.
Essentially, MDM's purpose is to optimize the functionality and security of mobile devices within a company while ensuring the protection of its network.
How Mobile Device Management Works?
Mobile Device Management (MDM) relies on two essential components: the MDM server, typically located in a data center, and the MDM agent, residing on the mobile device. When IT administrators need to configure and enforce policies on mobile devices within a company network, they input the new policies into the MDM server's management console. Subsequently, the server communicates these changes to the MDM agent, which executes the commands using the device's built-in APIs. This server-agent connection also empowers IT departments to efficiently deploy and manage apps on the devices they oversee.
Numerous Mobile Device Management solutions are available in the market, offering organizations powerful tools for monitoring and managing mobile devices. These solutions come equipped with essential features, including:

Managing operating system configurations.
Maintaining an inventory of installed applications.
Keeping track of hardware details.
Overseeing content distribution and protection.
Enabling administrative remote actions, like remote data erasure, troubleshooting, and device lockdown.

Reasons to Bypass MDM

MDM is put in place to ensure the security and proper management of devices within an organization. However, individuals may attempt to bypass MDM for various reasons, here are some common reasons:

Avoiding Corporate Policies: Some employees may want to avoid following corporate policies enforced through MDM, such as security requirements, app restrictions, or device tracking.

Using Unauthorized Apps: MDM may restrict the installation of certain applications on company devices. Users may attempt to bypass MDM to install and use apps that are not allowed.

Accessing Personal Content: MDM often separates personal and work-related content on a device. Users might try to bypass MDM to access their personal content more easily. For example, your employer usually doesn't want you to browse social media apps (facebook, twitter, ins, etc.)while you're at work.

MDM Bypass Tool and How to Use It for MDM Bypass?

After introducing the key changes of MDM Lock, the useful ways to skip MDM according to the upgrading of iOS 16 have been offered below.

01

iMyFone LockWiper

iMyFone LockWiper is a one-stop removal tool designed for iOS devices to skip MDM Lock, remove password and so on. It comes with a range of features that are enjoyed by everyone.

If you are bothered by MDM remote management or want to break the upgrading restrictions from iOS 16, such as the app downloading and upgrading restriction, iMyFone LockWiper merits a try. Besides, it supports all versions of iOS devices, including iPad, iPhone, and iTouch.

Your Powerful MDM Removal Tool - iMyFone LockWiper

Video tutorials on how to bypass remote management on iPhone:

Follow the detailed steps to use iMyFone LockWiper:

Step 1. Install and launch iMyFone LockWiper, then choose "Bypass MDM" mode on the screen.

Step 2. Connect your device to PC with a lighting cable, and make sure your device is on MDM Remote Management screen.

Step 3. Follow the on-screen instructions and continue the process.

Step 4. Wait for a few seconds. The MDM will be removed successfully!

02

LockAway

LockAway is another tool to help iOS users to skip MDM on iOS devices with similar functions. Besides, it will only be restored in case of a complete device reset. In that case, you can use LockAway to remove it again. Let's take a further look at its steps.

Step 1. Search LockAway on the website and have it installed, then launch LockAway and choose the "Bypass MDM" option.

Step 2. Connect your device to the computer via a USB cable and check that whether your device is locked out of MDM screen. If not locked out, follow the on-screen instructions step by step.

Step 3. Go to "Settings" > "General", then tap "Erase All Content and Settings" and your device will be reset.

Step 4. Restart your iPhone, tap "Don't Transfer Apps & Data" in "Apps & Data" to unlock your MDM screen. Finally, the MDM is successfully removed!

Con

It sometimes gets stuck during the transfer process.

03

iActivate

Apart from the above two methods, iActivate is also a choice for most Apple users. It is able to remove the configuration profile from the Apple device and all restrictions created by MDM Lock. Let's see its further steps.

Step 1. Turn off "Find My iPhone" before getting started.

Step 2. Download and launch iActivate and use a USB cable to connect your iPhone to the computer.

Step 3. Confirm the on-screen information and click "Start MDM Bypass".

Step 4. Wait for a while. Your iPhone is a brand-new one!

Con

Sometimes you have to try it again as it can't guarantee success rates.

FAQs about MDM Bypass

01

Does Jailbreak Skip MDM on iOS 16?

Shortly speaking, jailbreak means you need to break your iOS device out from the jail that the designer has placed on it. It is a common way to skip MDM on iOS 16, but we don't recommend though, as it is a straightforward way to cause damage to your iPhone.

02

Does Factory Reset Remove MDM on iOS 16?

A full wipe will return a device to factory settings. All information will be removed. This includes MDM control, leaving the device completely unmanaged.

03

How to Skip MDM on iOS 16?

If you remember your username and password, you can try official way to skip MDM on iOS 16.

Step 1. Go to "Settings" on your device.

Step 2. Select "General" and tap "Device Management".

Step 3. Move to your MDM profile and remove it.

Conclusion

If MDM has affected your life entirely, now skipping it on your iPhone is no time to delay. Upon comparison, iMyFone LockWiper is undoubtedly the best and most reliable unlocking tool with its high-success rates and stable bypassing process that you can try to skip the restrictions. Just click the button below and enjoy it!