iMyFone LockWiper is an honest tool for wiping iOS device passcode, fixing disabled iPhone, iPad or iPod touch and unlocking locked iOS devices. However, due to the level of fraud and distrust associated with internet and software, many potential LockWiper users would like to know whether it truly works.
If you would like to know if iMyFone LockWiper truly unlocks iPhone password as it promises, then keep reading this review to get the facts right.
When Do You Need iMyFone LockWiper
If you find yourself in the following problematic situations while using your iPhone, iPad or iPod touch, then you need iMyFone LockWiper:
When you forgot iPhone passcode
When you buy a second-hand iPhone, iPad or iPod touch with a locked or disabled screen
When your device asks you to verify the Apple ID but you don't have the right password
When you keep using your device and it says you reach the time limit, but you can't remember the passcode to unlock it
When your iPhone screen is broken or your Home button is bad
When your iPhone is stuck at recovery mode/DFU mode and can't come out of it
---
If you're faced by these problems, then you need iMyFone LockWiper (for Win & Mac) to quickly unlock your iPhone without a passcode. What makes iMyFone LockWiper effective and efficient is that it truly offers these services and features unlike other iPhone unlocking software.
Therefore, we are proud to inform you that iMyFone LockWiper truly unlocks iPhone from screen lock, iCloud lock or parental control without hitch. All you need to access your locked iPhone again is a few clicks needed.
You Can Benefit from LockWiper's Great Features:
Easily unlock Apple ID on any iDevice if you forgot password or get a second-hand iPhone with iCloud account associated.
Permanently remove every lock types: 4/ 6-digit passcodes, Touch ID, Face ID or customized codes
Help you get into locked, disabled, faulty buttoned and broken screen iPhones, bypassing the password
Instantly help you find back the Restrictions or Screen Time passcode in a few minutes.
A do-it-yourself app that requires no tech skills and runs quickly
Does iMyFone LockWiper Really Work
Yes, the official version of iMyFone LockWiper truly works to fix any iPhone locks without a password. It's the most effective and efficient tool for iPhone and other iOS devices. If you're still in doubt, you can scroll through the testimonials of real iMyFone LockWiper users to see if our customers are satisfied or not. LockWiper reviews >>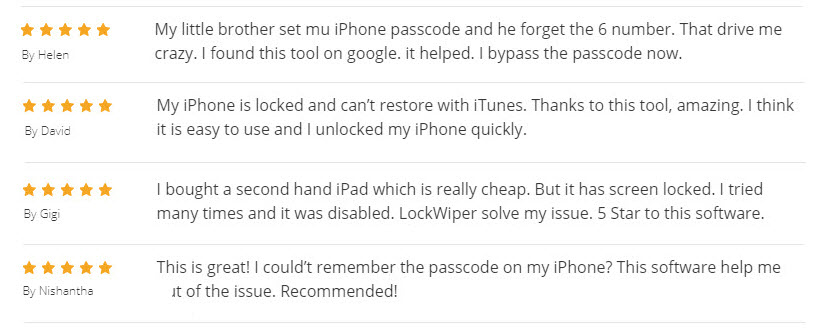 You can check online review websites and professional media websites to see how these software professionals are appraising iMyFone LockWiper, like SOFTPEDIA, download.hr, etc.

Note: Keep in mind that, don't go for a cracked version of iMyFone LockWiper because you get no security guarantee. Moreover, cracked versions of software come with different troubles like a bug, virus, malware, and hackers that crack them.
What Can't iMyFone LockWiper Do?
LockWiper can fixing your iPhone lock issues and restore failures, but LockWiper isn't able to do everything. The following are what iMyFone LockWiper can't do for you:
When "Find My iPhone" is enabled on your device, LockWiper can't unlock Apple ID for iOS 11.4 and later versions.
It can't unlock iPhone that's network carrier locked.
It doesn't support to bypass iCloud activation lock screen.
How to Use iMyFone LockWiper Unlock iPhone Password
Step 1. Download and install iMyFone LockWiper on your PC or Mac. Launch iMyFone LockWiper, and connect your iPhone to your PC using a USB cable.
Step 2. Choose one of the feature modes from the home interface. Here we choose "Unlock Apple ID" for example.
Or choose "Unlock Screen Passcode" if your iPhone screen is locked or disabled.
Or choose "Unlock Screen Time Passcode" if you want to unlock Restrictions or Screen Time passcode.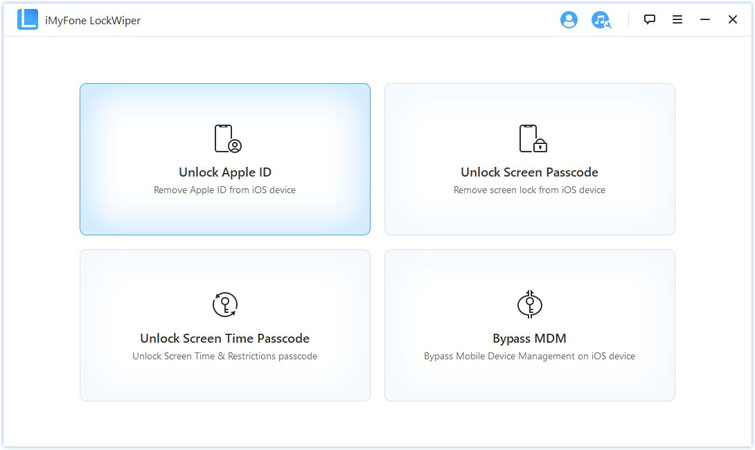 Step 3. Click "Start to Unlock" and LockWiper will start the unlocking process.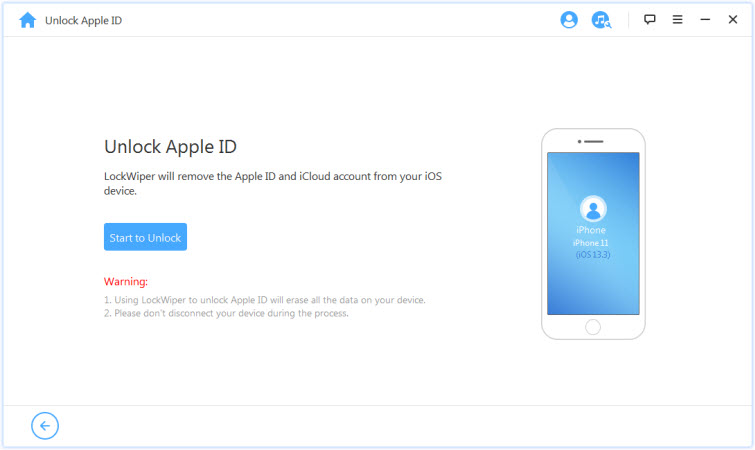 The whole process won't take you so much time to finish. When it says "Successfully Unlocked", the specific lock has been removed from your device.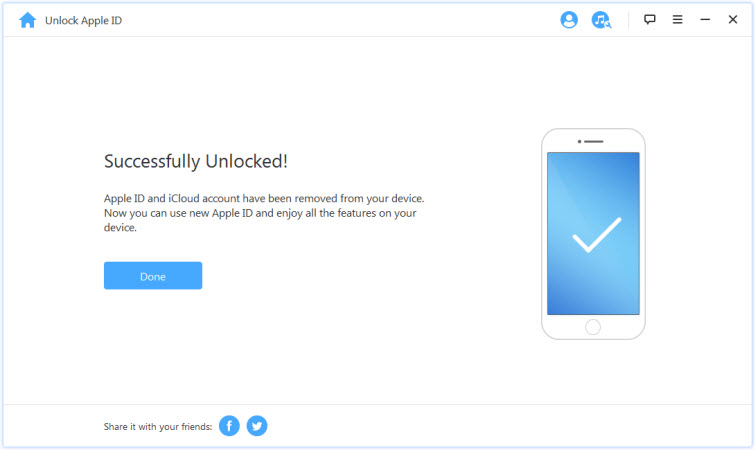 See, you just need to follow 3 steps and wait for a few minutes, and the unlocking will be done.
Special Offer: Get Official iMyFone LockWiper with 20% OFF
We are giving our readers and site visitors 20% off coupon if you download official iMyFone LockWiper after reading this post. Do not click away from this opportunity!
Your 20% Coupon Code: FGS-2OD-PKL
Copy Your Coupon Code and Follow below to Save Money:
Step 1: Go to iMyFone LockWiper official purchase page: for Windows and for Mac.
Step 2: Choose the license you want by clicking the "Add to Cart" button.

Step 3: Check the box that says "Redeem Coupon Code".

Step 4: Paste the coupon code FGS-2OD-PKL into the box and click "Update".

Step 5: The price will be reduced 20%. Fill in your purchase info to finish the process.

You will get an email from iMyFone telling you your licensed email and registration code in a few minutes. Copy your license info to activate the full features of LockWiper.
What are you waiting for? Download the official LockWiper firmware here and get started.