When you first obtain your iOS device, it may come already installed with Mobile Device Management (MDM) software. For a lot of people, in order to remove MDM from an iOS device, jailbreak may be the first idea that comes into their mind. But does jailbreak remove MDM anyway? Is there any better ideas to remove MDM without jailbreak?
Part 1. Does Jailbreak Remove MDM?
What is MDM & Mobile Device Management?
Mobile Device Management software tools are used to enhance security and enforce restrictions onto your device. By default, your device will likely come installed with MDM, thereby limiting your use for the device to perform and operate in a highly customized environment.
How Does Jailbreaking Work?
Jailbreaking your iPhone has been a common practice over the years in order to obtain unrestricted access into your device in order to give you more freedom over how you can use your device. Metaphorically speaking, jailbreaking will allow you to break your phone out of its "jail" or "prison". And of course, it is possible to remove MDM by jailbreaking.
How to Jailbreak your Phone?
While this guide will not detail the steps to jailbreak your device, it is possible to remove MDM if you jailbreak your device. In order to remove MDM with a jailbroken device, follow the ensuing steps:
Step 1: Download Filza. After jailbreaking your iOS device, Filza will allow you to manage all the files and configurations on your device.
Step 2: Running Filza on your device, navigate to:
/var/containers/Shared/systemgroup.com.apple.configurationprofiles/Library/ConfigurationProfiles/
Step 3: Open the files with "Text Editor", and delete the MDM files in the directory.

As you can see, you can easily use jailbreak to remove MDM. By following the above after you jailbreak your device, MDM will be successfully removed from your iOS device.
Part 2. Is Jailbreaking the Best Way to Remove MDM?
Jailbreaking has its fair share of naysayers due to the risks and complications that come with the process. As alluded to earlier, most people jailbreak their devices in order to free up their ability to customize and freely use your device.
Benefits of Jailbreaking:
Install custom apps that couldn't otherwise be used on a default device
Obtain free apps through the "jailbroken" app store
Customize your device by changing the colors, text, and themes
Remove apps that you otherwise couldn't normally delete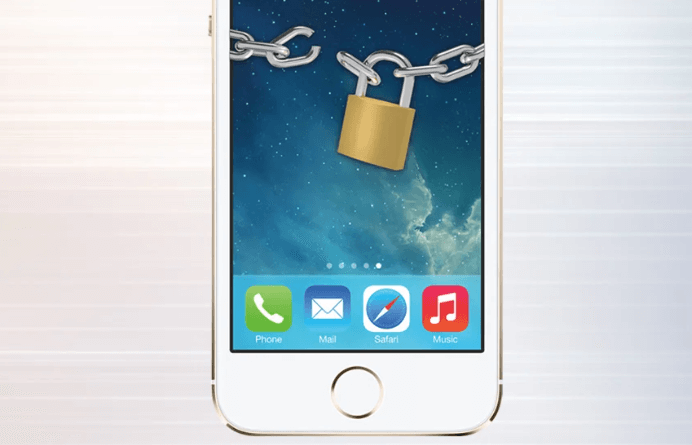 While jailbreaking your device liberates it from all the default restrictions and gives you greater control, it will increase the vulnerability to malicious apps and can introduce stability issues. Most notably, you put yourself at risk of "bricking" your device, meaning that your device will have a software error that renders it completely unrecoverable without some sort of hardware replacement.
Risks of Jailbreaking Your Phone
Once your device is bricked, you will need to fix the bricked iPhone with some professional software. Additionally, iOS's default closed nature enables it to be highly secured, a security feature that is completely void once your device is jailbroken. This suggests that jailbroken devices are most susceptible to hackers stealing your personal information or applying malware/viruses to your device.
So if you want to jailbreak your device, be prepared for the risks of:
Increasing system vulnerability
Bricking your device
Being attacked by malware
Losing official warranty of the product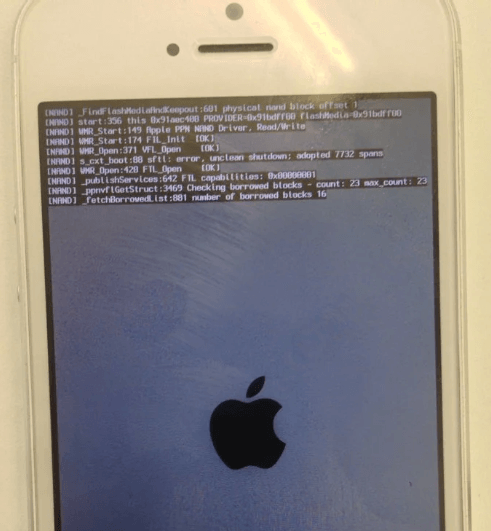 As you can see, there are pros and cons to jailbreaking your device, so you will need to weigh up the benefits and disadvantages to ultimately make the decision that is best for you and your individual device needs.
Part 3. Remove MDM without Jailbreak in Minutes
If you've decided to forego jailbreaking your device, need not to worry about still dealing with a device with MDM software installed on it. You can actually remove MDM without jailbreak by using an MDM removal program.
Best Tool to Remove MDM without Jailbreaking - iMyFone LockWiper
iMyFone LockWiper is one of the best professional Apple MDM bypassing and removing solutions that can act in lieu of jailbreaking your device.
iMyFone LockWiper will guarantee to remove your device's MDM software without affecting the device's usability nor functionality thereafter. In a matter of just a few minutes, the MDM configuration profile will be wiped off your device!
Key Features:
Easily unlock your device from MDM restriction without jailbreaking your device.
Have full access to all features on your iOS device.
Bypass MDM activation without inputting username and passcode.
No technical skills are required to use LockWiper.
Support to remove restriction from Locked, Disabled, Broken Screen.
How to remove MDM without jailbreak using iMyFone LockWiper?
Watch Video Tutorial to Remove MDM without Jailbreak Step by Step:

[Video Transcript]

Step 1. Download and install iMyFone LockWiper software on your computer and choose "Bypass MDM" mode.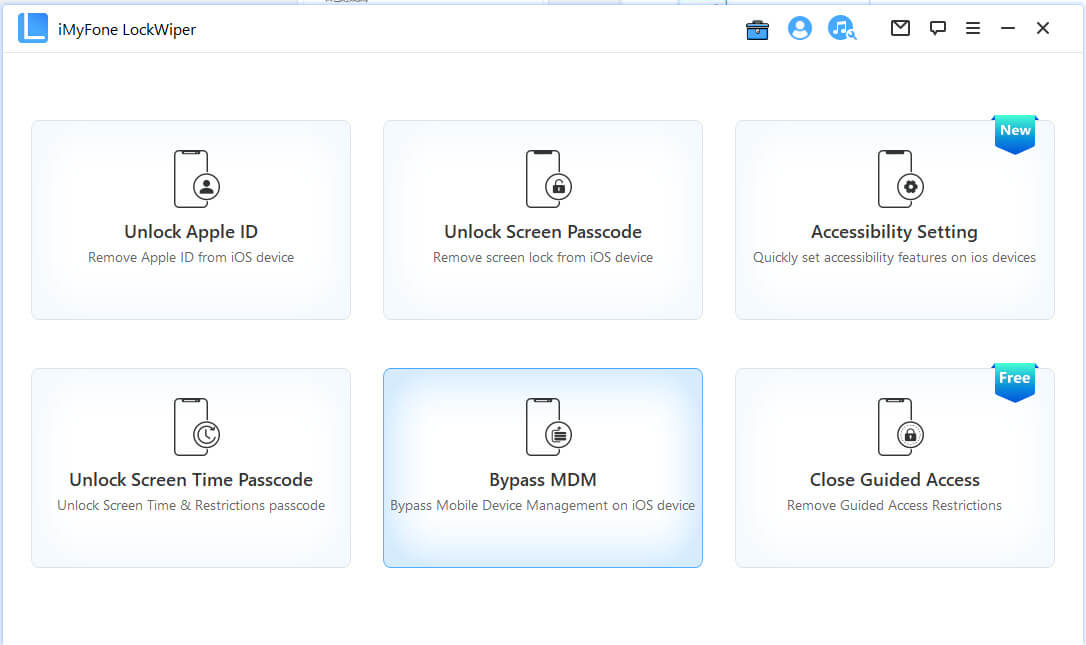 Step 2. Connect your iOS device to your computer.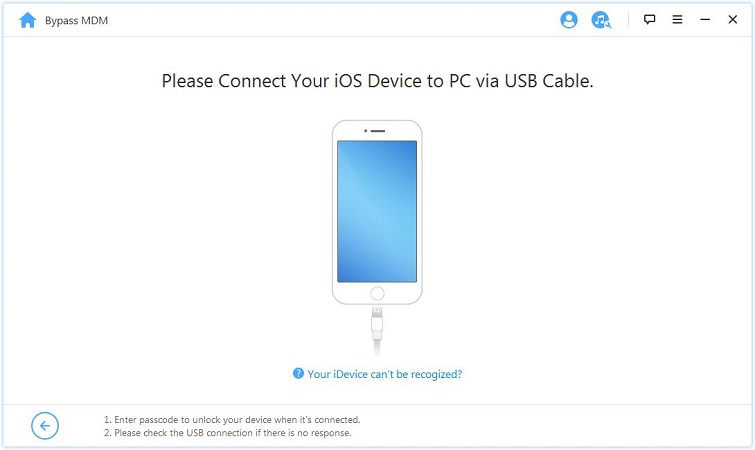 Step 3. If you device is locked out of the MDM screen, simply press "Start to Bypass" button to start the process.
If you want to remove the MDM restriction, you need to reset your device first with the following steps: "Settings > General > Reset > Erase All Content and Settings". After that, click on the "Start to Bypass" to start the removing process.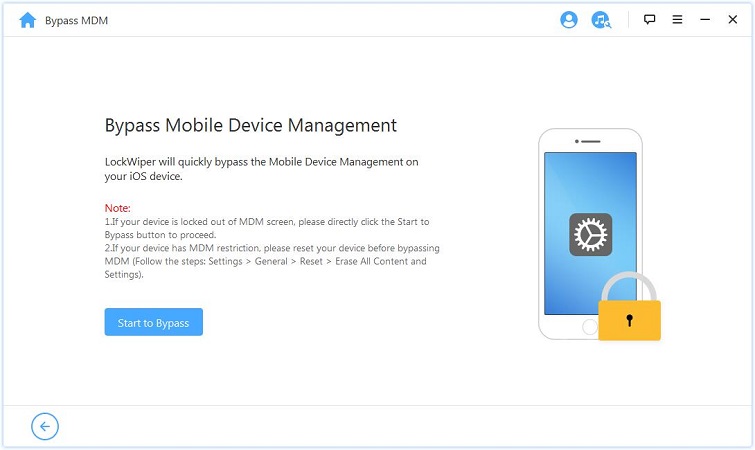 Note: Make sure your iOS device is on the MDM screen lock, or the MDM bypassing process may fail.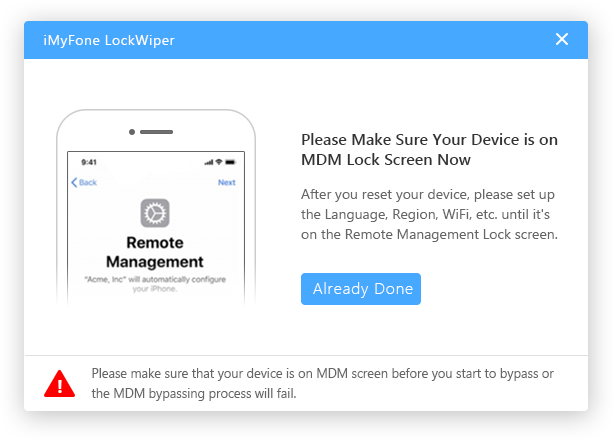 Step 4. During the bypassing process, please don't disconnect your device, or the bypassing will fail.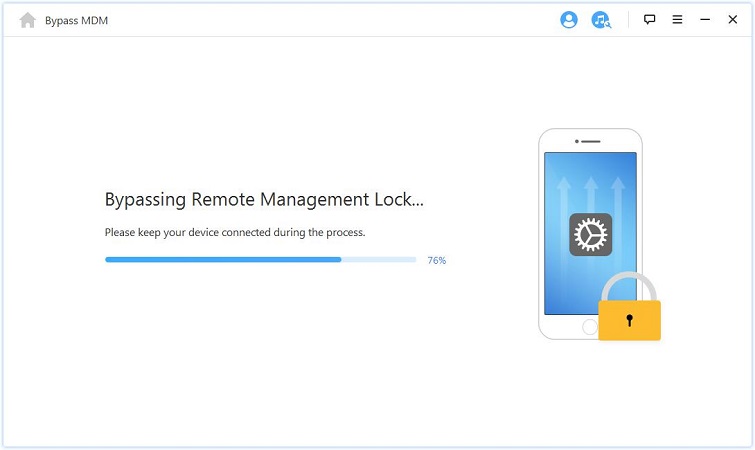 Step 5. Once the process is finished, the MDM has been successfully bypassed and you can get full access to your device.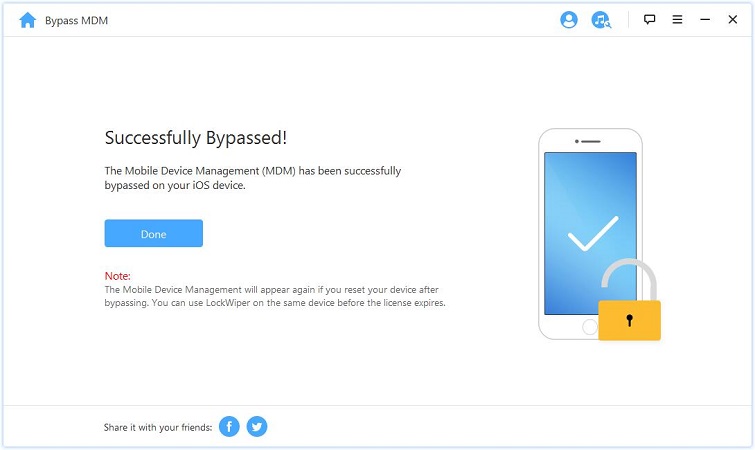 By following the guide above, your device's MDM profile will now successfully be removed! You will now need to setup your device as a new device and follow the setup instructions until you reach the home screen on the device to fully complete the process.
To Sum up…
Does jailbreak remove MDM? Well, if you are willing to take the risks that jailbreak may bring you and if you have the right tool like Filza, you can indeed remove MDM with jailbreaking. However, a better idea is to remove MDM without jailbreak but using an MDM removal program like iMyFone LockWiper. It can help you remove MDM restriction on your device easily if you don't want to jailbreak your iOS device.