iMyFone LockWiper is the latest and most advanced software for unlocking locked iPhone without inputting the passcode. Whenever your iPhone is locked by lock screen, iCloud account or parental controls, you can easily win back full access by applying LockWiper's unlocking features.
We are going to review this iPhone unlocking software to let you know its features, benefits, uses, pros and cons. We shall also compare LockWiper with other software that offers similar iPhone unlocking features. This iMyFone LockWiper review would help you to know if the software in question is worth trying.
iMyFone LockWiper Full Review
iMyFone LockWiper (Win & Mac) is an advanced software for unlocking disabled/locked iPhone/iPad and also Apple ID/iCloud account without any password. This tool is equipped with numerous advanced features that are uncommon in iPhone unlocking tools. It helps you regain access to your iPhone by bypassing iOS security lock with ease.
If you're in need of a tool that can bypass iPhone/iPad locks in minutes, then choose LockWiper. With LockWiper in your Windows or Mac PC, you don't need to worry yourself or become jumpy whenever your kids pick up your iPhone/iPad with the mind that they may input the wrong passcode and lock your device.
LockWiper Handles All Your iPhone Lock Issues
Helps to wipe the old iCloud account on the second-hand device without needing any password.
Unlocks 4-digit, 6-digits, Face ID, or Touch ID screen-locked iPhone/iPad in a few clicks.
Assists you get back into your locked, disabled, faulty button and broken screen iPhone/iPad.
Helps you easily find back your forgotten Restrictions or Screen Time passcode without damaging any data.
It's compatible with iOS 14 and all models of iPhone, iPad and iPod.
Pros of LockWiper:
To unlock your iPhone, you don't need to know the Apple ID and password. It doesn't matter your iPhone is connected to internet or not.
LockWiper is highly advantageous at the point of buying a second-hand iPhone that is password locked or disabled.
LockWiper has been reviewed and highly recommended by professional review sites, like SOFTPEDIA, download.hr, etc.
It promises no data lost when you unlock parental control passcode.
It promises you the fastest speed to unlock your iPhone, just a few minutes needed.
It also grants 100% success rate and 100% security.

Cons of LockWiper:
Until now, no software or tool including iTunes can remove iPhone/iPad passcode without erasing device data. Hence, LockWiper erases device data when removing iPhone passcode or lock screen. (But unlocking parental control passcode won't erase any data.)
LockWiper does not support Android devices yet.
When You May Need iMyFone LockWiper
You want to reset your iPhone when Find My iPhone is enabled, but you forgot the iCloud password.
When your kids are always tempering with your iPhone/iPad by inputting the wrong passcode several times and getting the device locked or disabled.
When your locked or disabled iPhone or iPad has a faulty button, broken screen or other issues.
When you acquire a second hand iPhone/iPad that is password/passcode, Face ID, or Touch ID locked.
You set up Restrictions or Screen Time on your device, but you just can't remember the passcode to change the settings.
Some strange issues happen on your iPhone but you have no idea how to fix.
Steps to Unlock iPhone without Password, Hassle-Free
iMyFone LockWiper provides three unlocking modes to solve different locks situations. All of the features are easy to operate without knowing any tech skills.
Step 1. Download, install and launch iMyFone LockWiper on your PC or Mac. Choose one of the modes from the home interface.
Select "Unlock Apple ID" if you have any issues related to Apple ID or iCloud account password.
Select "Unlock Screen Passcode" when you are locked out of your iPhone screen.
Choose "Unlock Screen Time Passcode" when you don't remember the Restrictions or Screen Time passcode.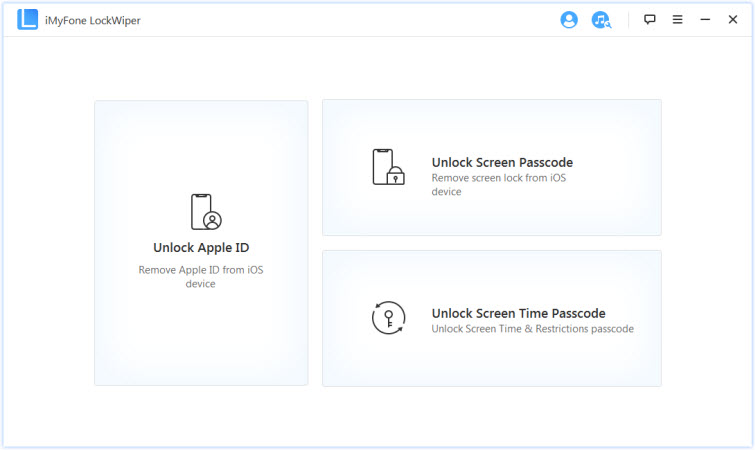 Step 2. Connect your device. When your device is detected, click "Start to Unlock".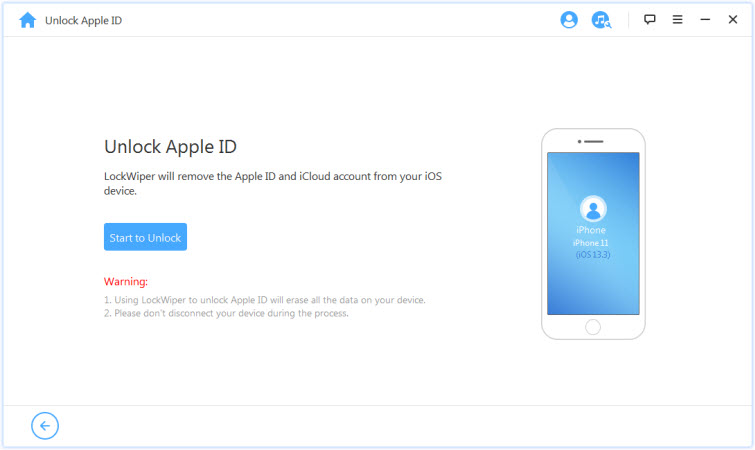 Step 3. It will start unlocking. When it's done, you can see "Successfully Unlocked" on LockWiper interface. Now you can go to your device and set it up with your new locks.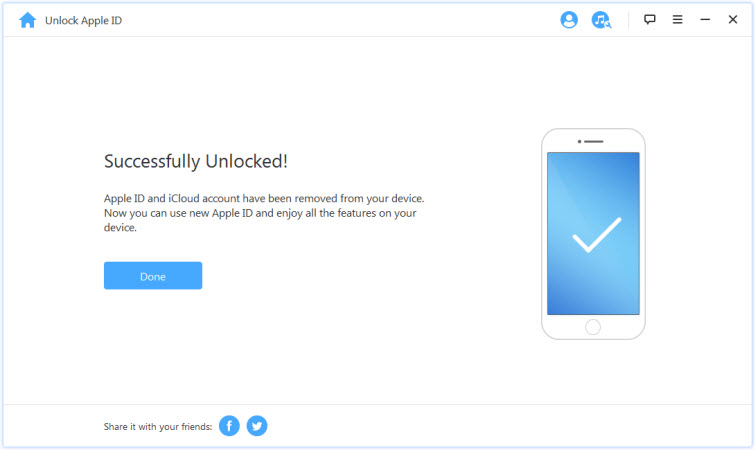 Steps of different unlocking features may be different. But none of them is hard to use. LockWiper is easy to use and fast to complete.
In a word, iMyFone LockWiper is a better iPhone unlocking software. Therefore, downloading and installing LockWiper on your PC or Mac would help you to have a handy tool for unlocking your iPhone or iPad anytime it is locked.