Mobitrix Lockaway Better Alternative to Remove iPhone Password
Category: Unlock iPhone
8 mins read
The convenience and security of an iPhone password can be a double-edged sword, as anyone who has ever forgotten their device's passcode can attest. If you have done the same, it can leave you feeling helpless and frustrated. However, there are tools available in the market to remove the iPhone password effortlessly. But the reliability and efficiency of all the tools is not the same. One such tool that we're going to discuss about today is Mobitrix Lockaway Unlocker.
Also, we're going to cover about the best and highly effective Mobitrix Lockaway alternative too. So, if you ever forget your iDevice's passcode again, you can look up to best Mobitrix Lockaway alternative as the perfect solution.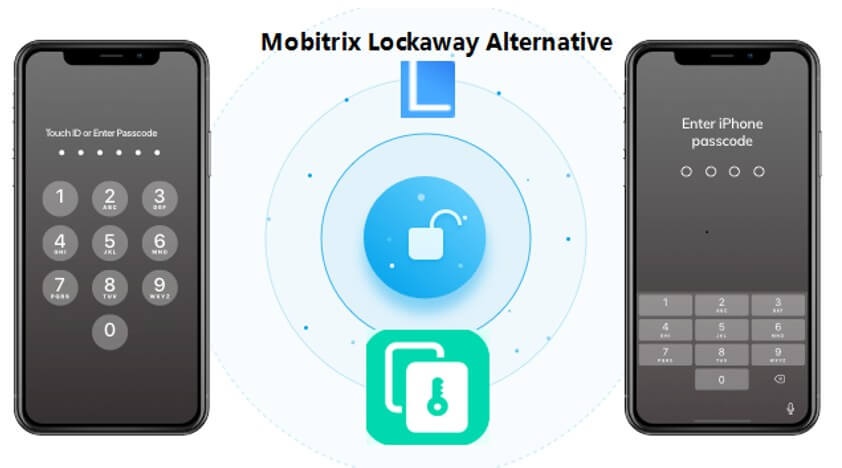 Free download iMyFone LockWiper to unlock iPhone without passwords.
Part 1: What Should You Know about Mobitrix Lockaway Unlocker 
01

What is Mobitrix Lockaway?

Mobitrix Lockaway is a good tool to remove the iPhone password than trying to guess or remember the passcode. With its secure and convenient features, it offers not only a safe way but also a user-friendly approach to carry out the process. With this tool you can unlock your iDevice's Screen Passcode, Apple ID, Screen Time Passcode and bypass MDM lock too. Moreover, it also has the functionality to repair your iTunes related issues on your PC. Let's get to know it's key features now.
02

Features about Mobitrix Lockaway

Here in this section, we're going to explore the features that are packed in Mobitrix Lockaway as is claimed by its official website.

With this tool user can unlock Screen passcode, Apple ID, Screen Time passcode of iDevices.
The tool is compatible with all iPhone devices from iPhone 5s and even with the latest iPhone 14.
It also helps user in bypassing the MDM lock of iOS devices.
Using this tool, user can also get into Recovery Mode or Normal mode of their iPhone.
03

Steps to Remove Screen Locks by Mobitrix Lockaway

With Mobitrix Lockaway, it only takes a few simple steps for your screen locks to be removed and for you to gain unrestricted access to everything on your device. Here's what you need to do.

Step 1: Install and launch Mobitrix Lockaway on your PC. Opt for "Unlock Screen Passcode" option and connect your iPhone with the PC.
Step 2: You will be asked to put your device into Recovery mode using on screen functions.
Step 3: Next, you need to hit on "Start" button after accepting the "Terms of use". As soon as you do it, the software will automatically start to detect the Keyfile of your device.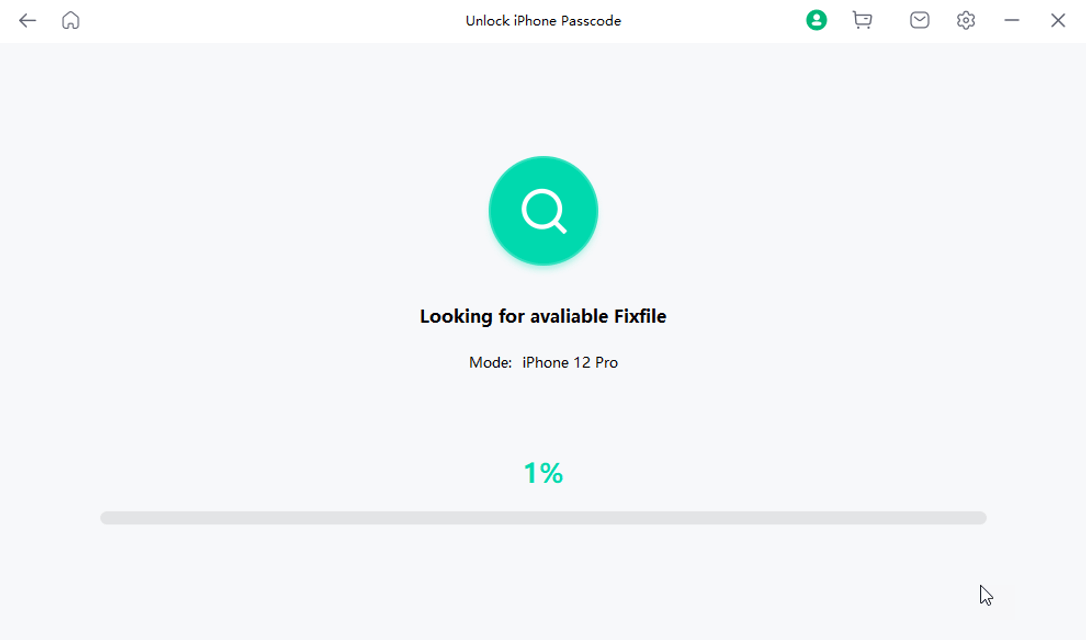 Step 4: Soon as the Keyfile is detected you will be asked to download the Keyfile package for your device. Hit Download and wait for the process to complete.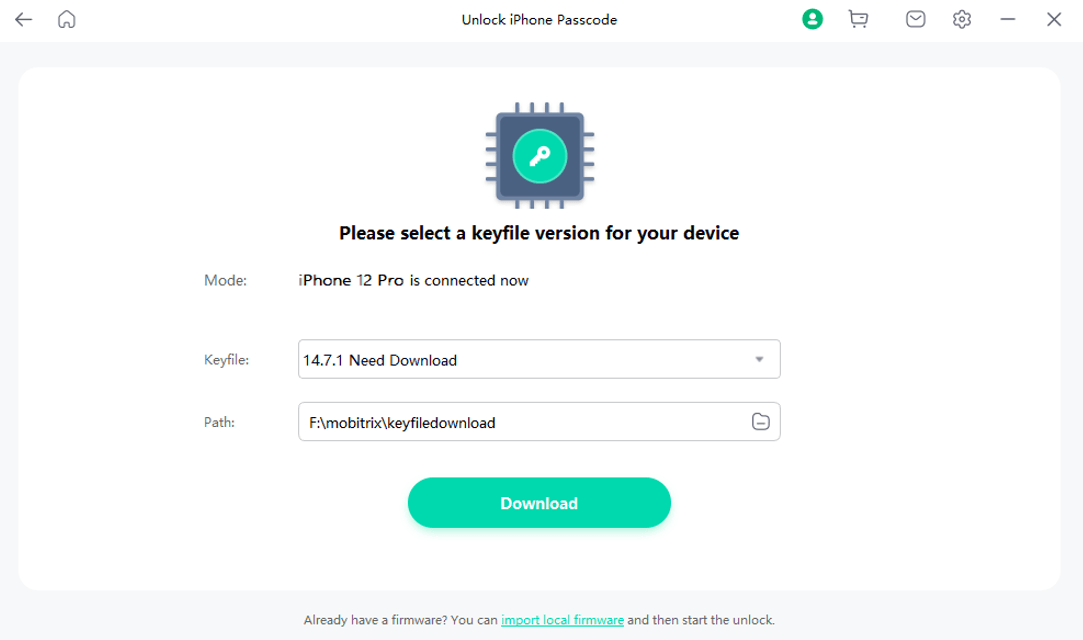 Step 5: Upon completion of the file, you need to hit on "Start to Extract" followed by "Start Unlock" once the file is extracted.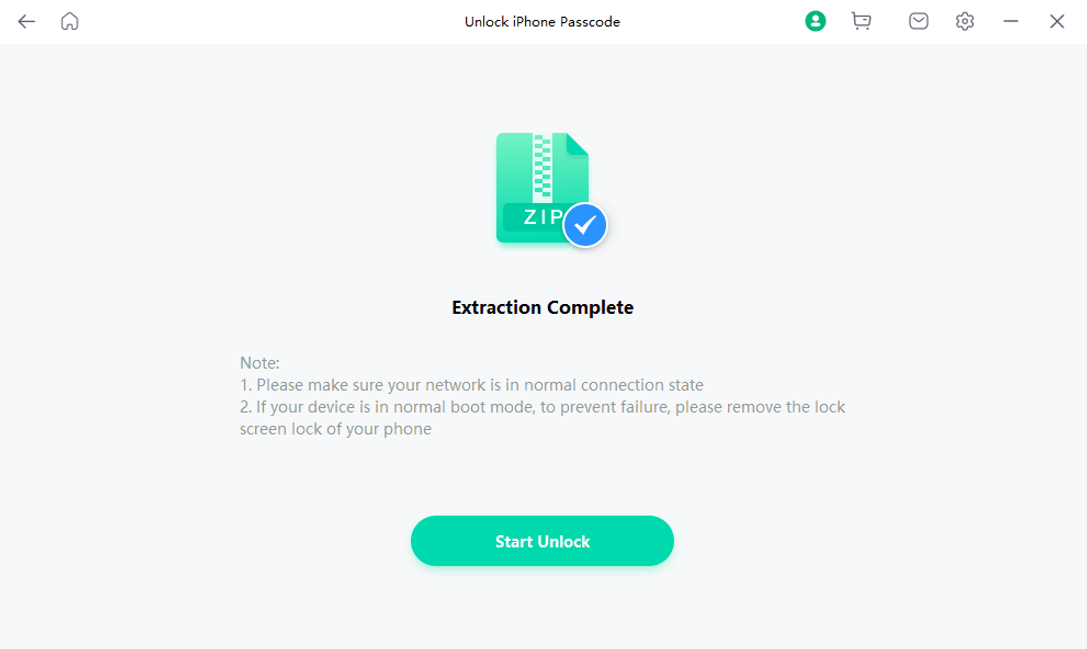 Step 6: Lastly, complete the captcha to confirm your actions and then hit on "Unlock" button. Within some time the process will be completed and you can then access your device again.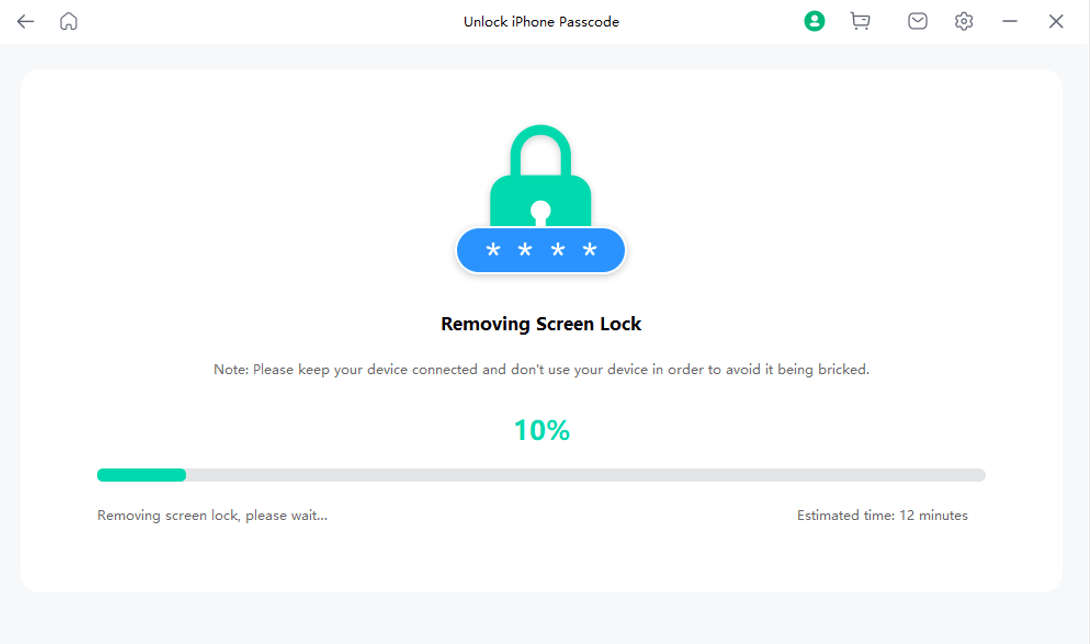 04

Reviews of Mobitrix Lockaway

Reportedly, the reviews of Mobitrix Lockaway have been generally positive.

The tool offers an easy-to-use and secure unlocking service for iOS devices, allowing users to unlock their devices quickly and without much technical knowledge.
It is also affordable and can be used with various iOS device models.

However, some have reported that it can be Slow. Also, the customer support is only sometime as quick as the customer likes. Or else, they take lot of time to help the matter through. Mobitrix Lockaway has proven to be a straightforward way to unlock locked devices and therefore, it can be considered a viable unlocking solution for iOS devices.
05

Does Mobitrix Lockaway Really Work?

Well, the answer is yes, but it has some disadvantages. Here is the list to it.

If you want to use the service for multiple devices, you will have to pay additional fee for each device.
Furthermore, if your phone or device is not unlocked via this method, there is no guarantee that you will get a refund for the amount paid.
Additionally, unlocking your phone can void the warranty and cause incompatibility issues when using features such as carrier-specific apps and services.
Lastly, users should be aware of potential scams from unreliable unlocking sites which may try to collect their data without providing any service.

All these factors need to be taken into consideration before using Mobitrix Lockaway.
Part 2: Best Mobitrix Lockaway Alternative to Unlock iPhone Passcode
The best Mobitrix Lockaway alternative for unlocking an iPhone passcode is iMyFone LockWiper. It is a great way to remove any screen locks from Apple devices effortlessly. Without technical skills, anyone can unlock your iPhone without password in just a few simple steps.
Besides, iPhone Apple ID, Screen Time passcode or even MDM lock, this can bypass them all. The tool comes with multiple features that make it an excellent choice for unlocking iPhones without having technical knowledge. Moreover, it supports a wide range of devices, from the latest iPhone 14 and iOS 16 to older models like the iPhone 5s, which makes it compatible with almost any model of iOS device.
Does iMyFone LockWiper Work?
---
Yes! This tool is amazing when it comes to results. It is highly efficient and fast. Moreover, it has the highest success rate in the market. What's more? The best part about using iMyFone LockWiper is that it is secure and safe. It has been tested by millions of users worldwide who have successfully unlocked their devices without causing any damage to their device. Additionally, the program comes with a money-back guarantee in case you are unsatisfied with the results. Now you can watch the video to learn.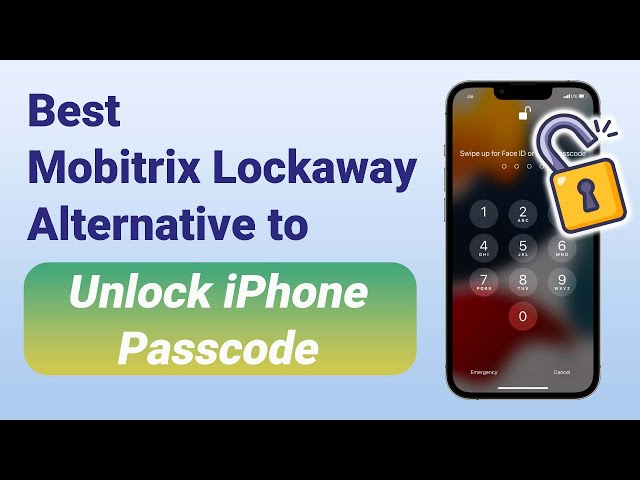 Step by Step Tutorial to Unlock iPhone Passcode
---
Step 1: First things first, download the tool and install it over your PC. Now launch iMyFone LockWiper and opt for "Unlock Screen Passcode" mode. On the next screen, you need to hit on the "Start" button and then plug your iDevice into the PC.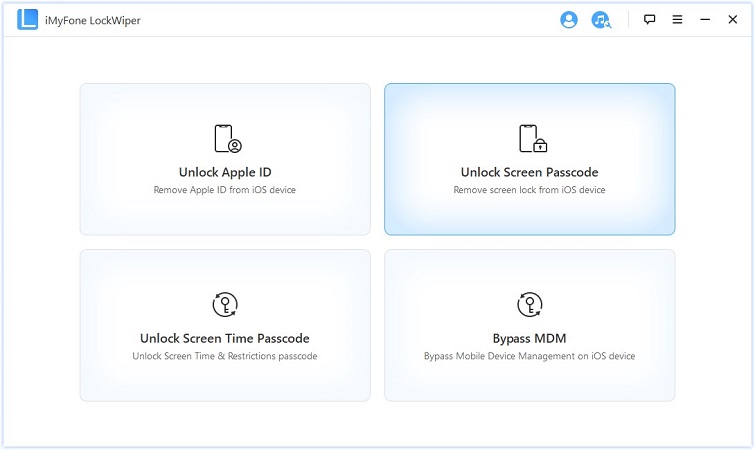 Step 2: Next, the software will now automatically detect the most compatible firmware version for your device depending on its configuration. Hit on "Download" and wait for the firmware package to download.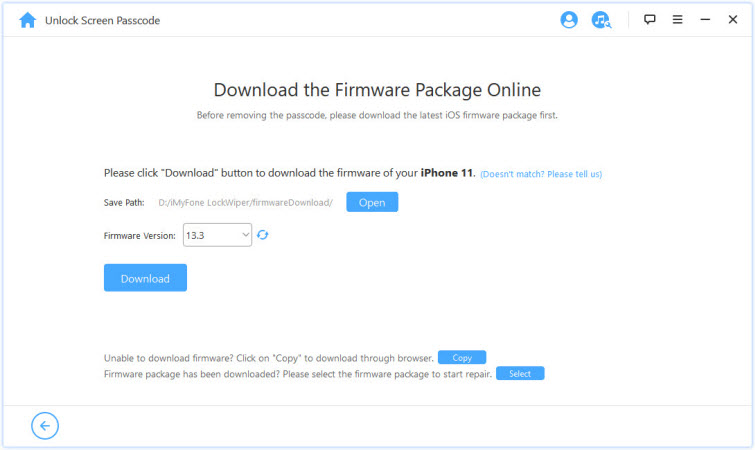 Step 3: Once the package is downloaded, hit on the "Start to Extract" button and then hit "Start Unlock" button.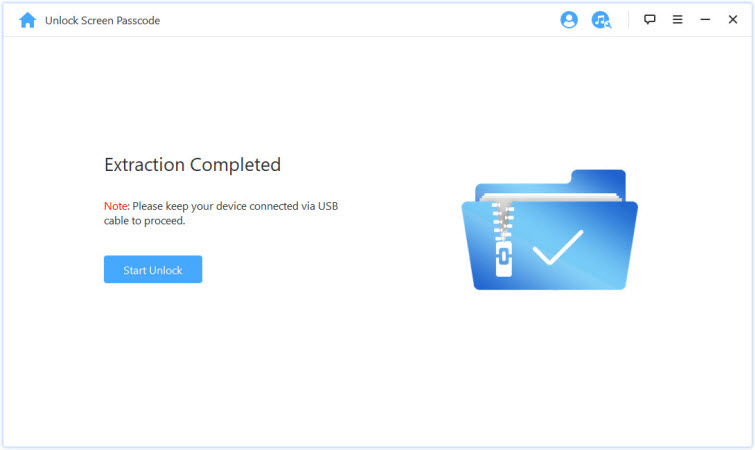 Step 4: Lastly, confirm your actions and hit on "Unlock" button. The tool will then start removing the passcode of your device. Wait until the process is completed. Once done, you can then enjoy making use of your iPhone without any restrictions.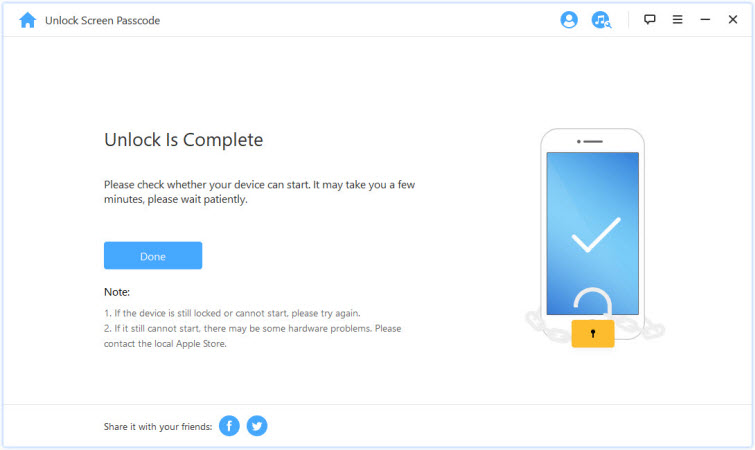 Conclusion
In conclusion, Mobitrix Lockaway does provide a way to remove your iPhone passcode. But when it comes to being reliable and trustworthy, the tool is needs a lot to improve on these standards. However, if we talk about the best Mobitrix Lockaway alternative iMyFone LockWiper is most safe and secure option. iMyFone LockWiper is highly reliable and trusted by millions of users across the world. Moreover, users can make use of this tool without having technical knowledge or risking your device's safety. Now download it for a free trial.