How to Unlock iPhone Screen Unavailable in Top 4 Ways
Category: Unlock iPhone
5 mins read
Dealing with an "iPhone Unavailable" message can be a stressful situation. This issue often occurs when you've entered the wrong password multiple times, leaving your device inaccessible. Luckily, there are reliable ways to solve this problem. This article explores the circumstances under which the iPhone Unavailable message occurs and offers best 4 ways to unlock iPhone unavailable and get your device back to normal.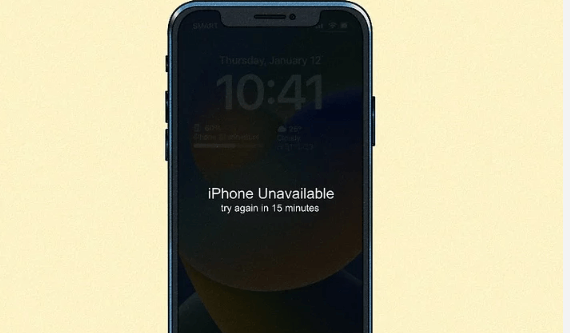 Now download LockWiper to remove all screen locks, Apple ID,MDM & Screen Time restructions without passwords!
Part 1. When Does "iPhone Unavailable" Occur
The "iPhone Unavailable" message can occur due to several reasons. Here are some of the most common scenarios where you may encounter this error:
The error of "iPhone unavailable" occurs when you unlock your iPhone screen with several wrong password attempts. This is the most common situation when iPhone unavailable error happens.
The duration of the "iPhone Unavailable" message hinges on the consecutive incorrect password attempts made.
Upon 5 unsuccessful tries, you'll see "iPhone Unavailable, try again in 1 minute."
If you fail on the 6th attempt, it will display "iPhone Unavailable, try again in 5 minutes."
The 7th mistake triggers "iPhone Unavailable, try again in 15 minutes."
Incorrect attempts 8 or 9 lead to "iPhone Unavailable, try again in 60 minutes."
Finally, after the 10th unsuccessful attempt, it shows "iPhone Unavailable" without a specified timer, meaning your iPhone is indefinitely locked unless it's reset.
If an error occurs during an iOS update or restore process, your device might become unavailable. For instance, this could happen if the update process is interrupted or if there's a problem with the server.
If you're having trouble connecting to the Apple server due to poor network connection, the "iPhone Unavailable" message may be displayed.
If you're using iTunes to update or restore your iPhone, and iTunes is outdated or encounters an error, it could result in the "iPhone Unavailable" message.
Sometimes, when a new version of iOS is released, too many users try to update their devices at the same time. This can overload Apple's servers and cause some users to see the "iPhone Unavailable" message.
Part 2. How to Unlock iPhone Screen Unavailable in 4 Simple Ways
1

Use the Professional iMyFone LockWiper

iMyFone LockWiper is a specialized tool designed to help users overcome various iOS lock issues, including an 'iPhone Unavailable' screen and all kinds of lock screen. Besides, it can also unlock Apple ID or MDM without any passcode. With a user-friendly interface and step-by-step instructions, it's a reliable solution that requires no technical expertise. You can easily access your iPhone after bypssing your iPhone lock.

A computer running Windows or Mac.

The Video & Steps to Unlock iPhone Unavailable with LockWiper

Step 1: Launch iMyFone LockWiper on your computer and select the 'Unlock Screen Passcode' mode.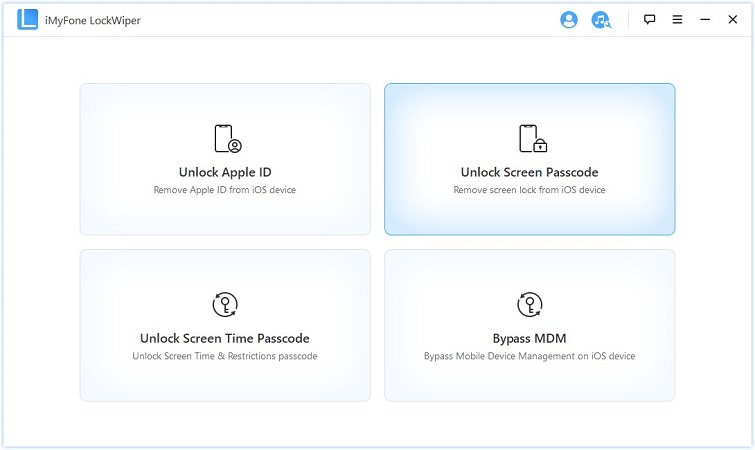 Step 2: Connect your 'iPhone Unavailable' device to the computer using a USB cable, then click 'Start'.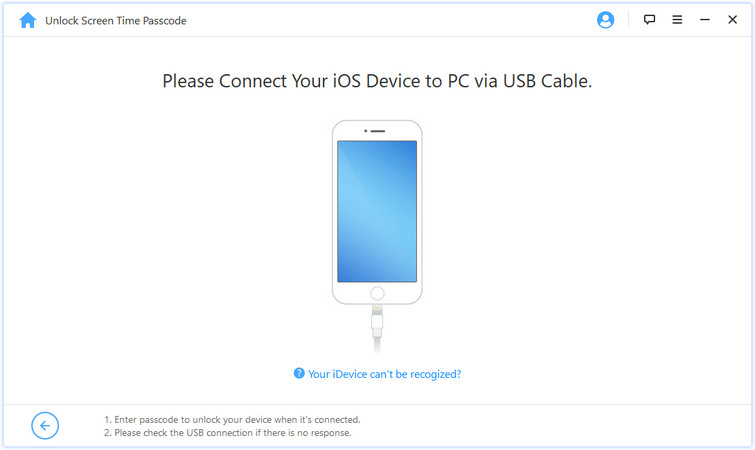 Step 3: The software will automatically detect your device model. Follow the prompts to download the suitable firmware package, then click 'Download'.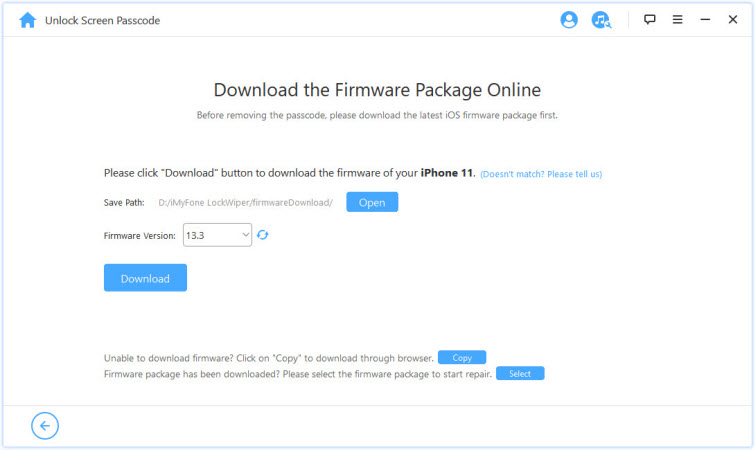 Step 4: Once downloaded, click 'Start to Extract' to unpack the firmware.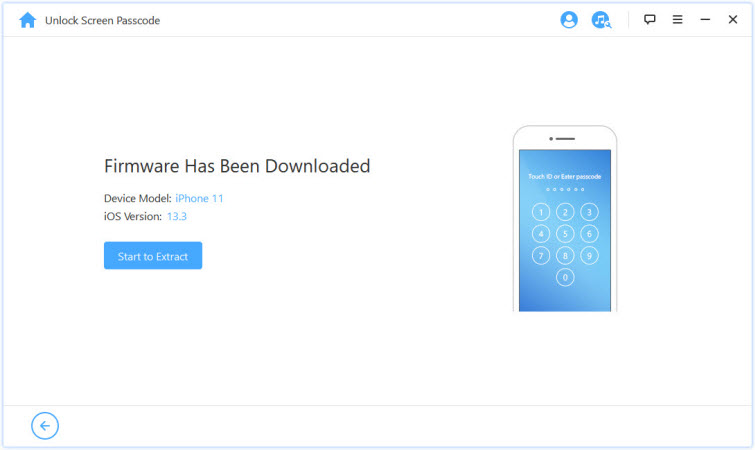 Step 5: Click 'Start Unlock', then enter "000000" to confirm your action and start the unlocking process. Within a few minutes, your iPhone will be unlocked.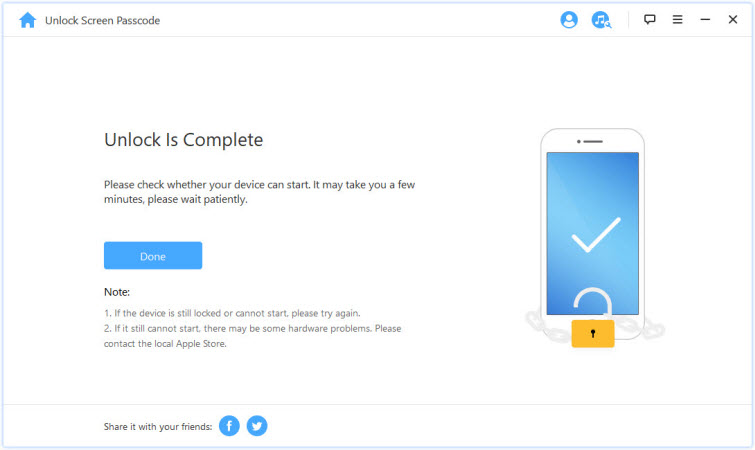 ---
2

Use iPhone Settings

This method applies when you remember your iPhone passcode. The steps below guide you through resetting your iPhone, effectively removing the 'iPhone Unavailable' issue.

Access to your iPhone Settings.
Your iPhone passcode.

Steps to unlock iPhone with Settings

Step 1: Click 'Erase iPhone' on your iPhone screen.

Step 2: You will lead to the step of 'Erase All Content and Settings'.

Step 3: You'll be prompted to enter your passcode. Upon doing so, your iPhone will begin the reset process, effectively removing the 'iPhone Unavailable' screen.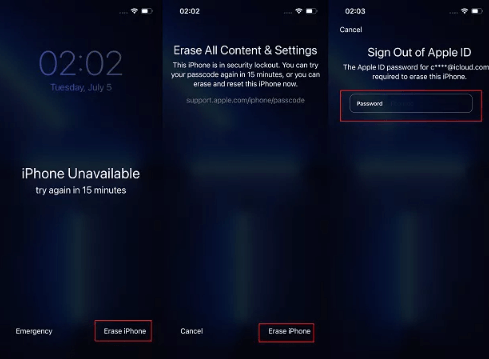 ---
3

Use iTunes

iTunes, being the traditional tool for managing iOS devices, can help you overcome the 'iPhone Unavailable' problem by restoring your device.

A computer with the latest version of iTunes installed.
A previous successful sync between your iPhone and iTunes on that computer.

Steps to unlock iPhone with iTunes

Step 1: Connect your iPhone to your computer and open iTunes.

Step 2: When your device appears on iTunes, select it.

Step 3: Under the Summary tab, select 'Restore iPhone'.

Step 4: A pop-up will appear asking you to confirm the action. Click 'Restore' to proceed. iTunes will then erase your iPhone and install the latest iOS software.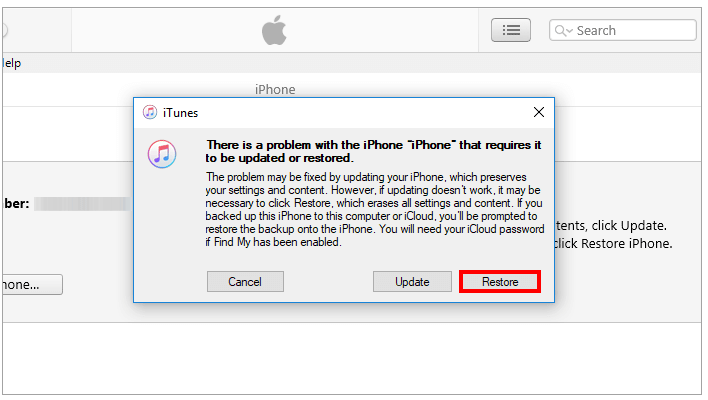 ---
4

Use iCloud's Find My iPhone (FMI)

The Find My iPhone service, coupled with iCloud.com, can unlock your iPhone remotely, making it a handy tool in case your device isn't nearby.

Internet connection.
Find My iPhone feature enabled on your device.
Knowledge of your Apple ID credentials.

Steps to unlock iPhone lock screen unavailable with FMI

Step 1: On any browser, visit iCloud.com and sign in using your Apple ID credentials.

Step 2: Click on the 'Find iPhone' application.

Step 3: In the 'All Devices' dropdown, select your iPhone.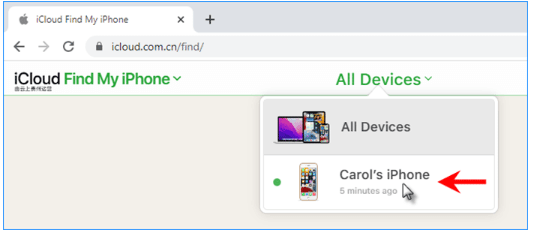 Step 4: Click on 'Erase iPhone' and confirm the action. Your iPhone will be reset remotely, effectively solving the 'iPhone Unavailable' issue. Remember that this action will erase all data on your device, so make sure you have a recent backup if necessary.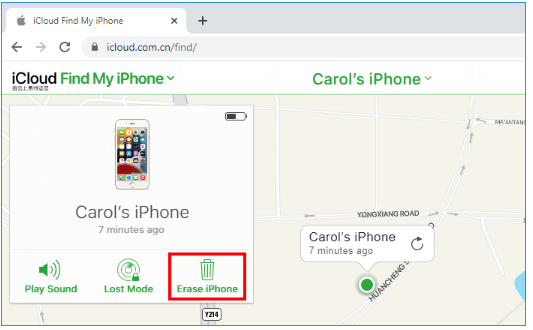 Part 3. Tips about Avoiding iPhone Lock Screen Unavailable
Here are some tips to help you avoid encountering the 'iPhone Unavailable' message:
Regularly update your iOS: Always keep your iOS up to date. Each update usually comes with bug fixes and improvements that can prevent issues like iPhone Unavailable.
Memorize your Passcode: Always ensure you remember your passcode. If the passcode is too complex to remember, consider changing it to something more memorable.
Avoid Multiple Incorrect Attempts: Entering the wrong passcode multiple times triggers the iPhone Unavailable message. Always try to avoid making multiple incorrect passcode attempts in a row.
Set Up Touch ID or Face ID: If you are prone to forgetting your passcode, setting up Touch ID or Face ID as an additional unlocking method can be a lifesaver.
Regularly Back Up your iPhone: Regularly back up your iPhone either to iCloud or your computer. In case your iPhone gets locked, you'll have a recent backup to restore your data from./li>
Conclusion
While the "iPhone Unavailable" message is a frustrating hurdle for many users, it's by no means an insurmountable problem. With a range of techniques and tools at your disposal, including the powerful iMyFone LockWiper, you can tackle this issue head-on. Remember, it's essential to avoid multiple incorrect password attempts and keep your device updated to prevent such situations in the future. With these tips and solutions in mind, you can navigate the complexities of iPhone restrictions with ease and confidence.