Apple ID is the core of iOS devices. For every Apple user, the applications can't be put into great use without Apple ID. In addition, the security of Apple has been improved greatly since the iOS 16 version came out, thus leading to various Apple ID locked issues. In this article, we provide the ultimate ways to help you unlock Apple ID on iOS 16.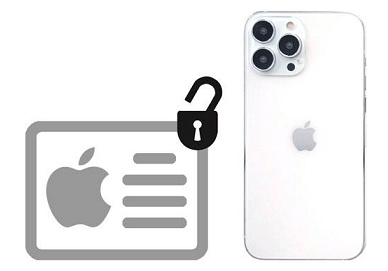 Part 1. Why My Apple ID is Locked?
Apple places a high value on its security. Whenever a thread of unauthorized access is detected, the system will lock your Apple ID immediately to protect you from unusual activities.
There are several actions that will lead to Apple ID locked problem:
Others tried to sign in to your Apple ID but input the wrong password too many times.
Others gave wrong answers to your security questions too many times.
Sign in to another Apple ID account with incorrect info.
Access iCloud data on the same account via various tools during a short period.
Use third-party tools on the basis of open-source iCloud code.
Apparently, the main reason to lock your Apple ID is for privacy protection. So, if you have encountered all those situations, just read on to it and the detailed methods are as follows.
Part 2. 3 Ways to Unlock Apple ID
There are 3 ways for you to unlock your Apple ID for security reasons. They are safe and easy as all these methods come from official websites.
2.1 Via Apple iForget
If you have your phone number or email address linked with your iPhone, you can visit iForget website to reset your password. It is an account recovery system provided by Apple official. Follow the steps below to unlock Apple ID on iOS 16.
Step 1.Visit iForget website and enter your Apple ID to start the process.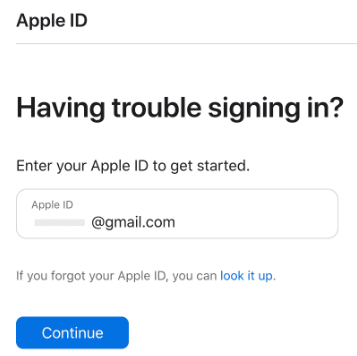 Step 2.Follow the instructions and choose "Get an email" or "Answer security questions" options, then tap continue.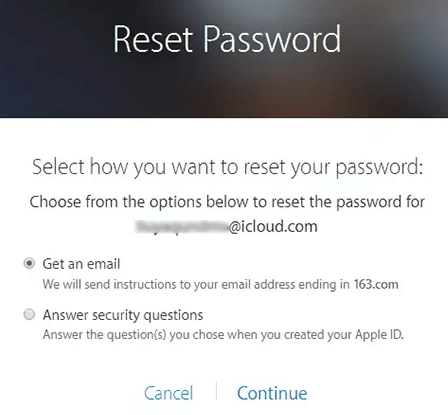 Step 3.Continue with the option you choose. After that, you can reset your password and finally unlock your Apple ID.
Note
This method could be easy and effective, but you must remember all the answers to security questions or receive the security code.
2.2 Using Two-factor Authentication
Before putting this method into use, make sure that the two-factor authentication has been synced with a trusted device or your own phone number previously. Besides, it requires both username and password. If you have done that, just follow the below steps to unlock Apple ID on iOS 16.
Step 1.Go to the "Settings", and tap on your name and then open "Password & Security".
Step 2.Click "Change Password" and follow the instruction correctly.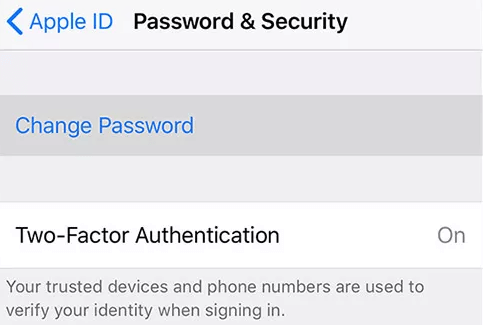 Step 3.Then, you have unlocked Apple ID successfully!
2.3 Through RecoverKey
If you don't have previous password, then try RecoverKey. Before using RecoverKey, comfirm that you have enabled the two-step verification previously, then you can try RecoverKey to unlock Apple ID. Simply follow the steps below:
Step 1.Go to the RecoveryKey and enter your Apple ID.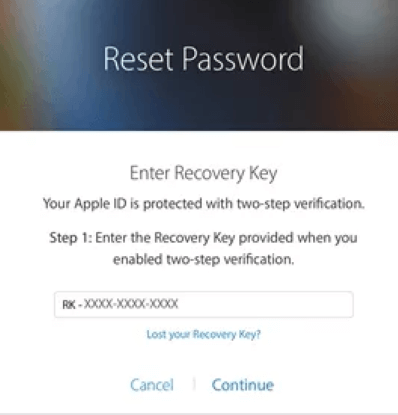 Step 2.Enter your trusted devices number and tap "Continue".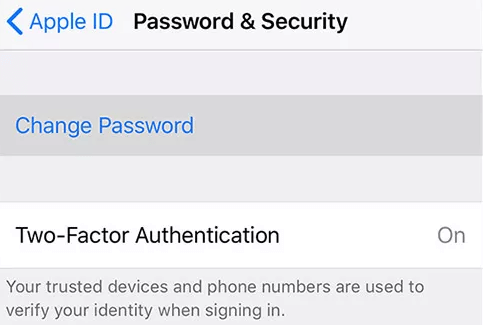 Step 3.Then, you will receive the code, and enter it into the provided place, then you can unlock your Apple ID.
Part 3. Unlock Apple ID with Third-party App
Above methods mainly aim to address Apple ID locked for security issues. If you fail to provide information required for those methods, use third-party tools provided below.
3.1 Via iMyFone LockWiper
The first and the most convenient way to unlock your Apple ID is by using iMyFone LockWiper. It is an innovative unlocking tool that provides various unlocking services to help every iOS user to access their devices without any passwords or answers.
iMyFone LockWiper has received lots of beneficial reviews from users for its easy-to-understand instructions and simple user interface. Let's take a further look at its detailed information.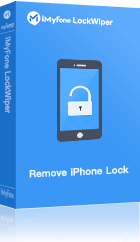 iMyFone Lockwiper
Here are the detailed steps:
Step 1.Connect your iOS device to your PC with a lighting cable.
Step 2.Open iMyFone LockWiper and choose "Unlock Apple ID" option.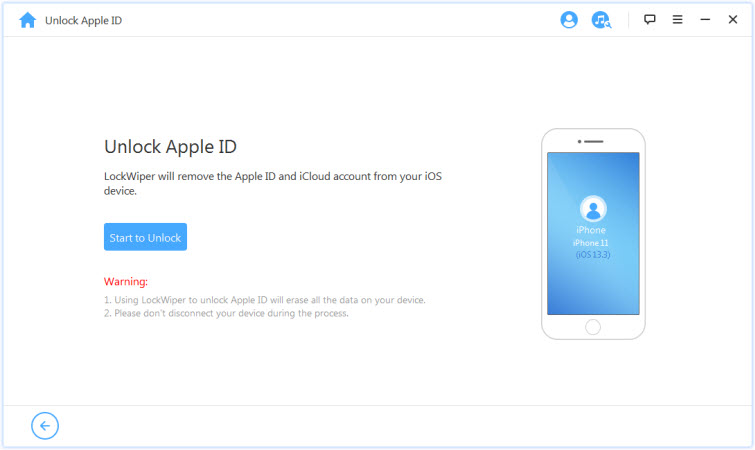 Step 3.Tap "Start to Unlock".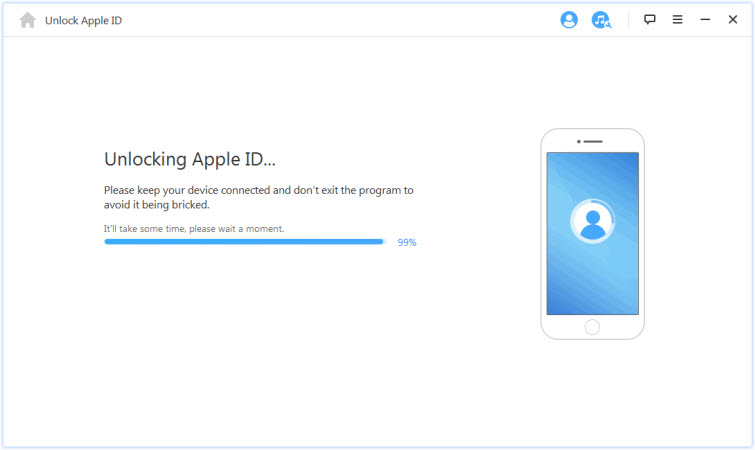 Step 4.During the removal process, just follow the on-screen instructions, then your Apple ID is successfully unlocked.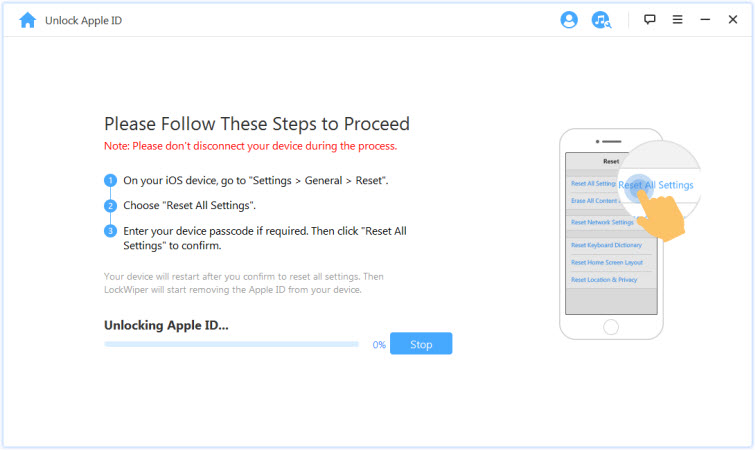 3.2 Using AnyUnlock
AnyUnlock is another unlocking tool that enables various unlocking functions for Apple users. It also helps to unlock Apple ID, screen password, and other restrictions. Let's see how it works!
Step 1.Download and install AnyLock on your computer.
Step 2.Choose "Unlock Apple ID" option.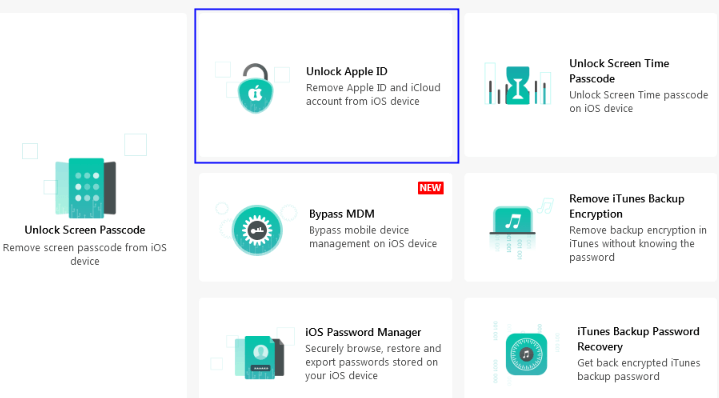 Step 3.Follow the on-screen instructions and press "Start".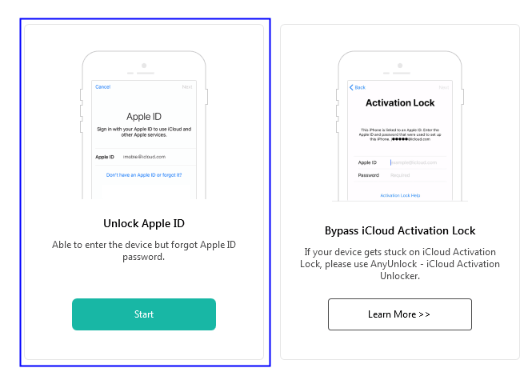 Step 4.Connect your iPhone to computer via a lighting cable, then click "Unlock Now" to go on.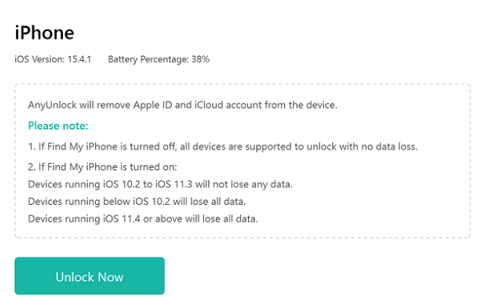 Step 5.Your Apple ID is unlocked successfully!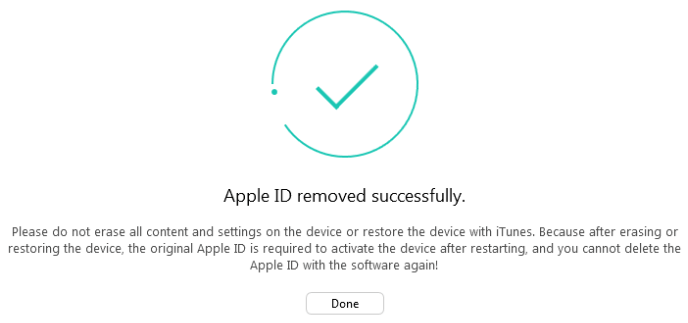 Con
iTunes is required during the process.
3.3 Running Mobitrix LockAway
Mobitrix LockAway is another useful third-party tool specifically designed to unlock Apple ID on iOS 16 without any password. Besides, it also has powerful functions to remove other limits on iOS devices. Let's check it out!
Step 1.Search Mobitrix LockAway on the website and have it installed, then launch the application and choose "Unlock Apple ID" option.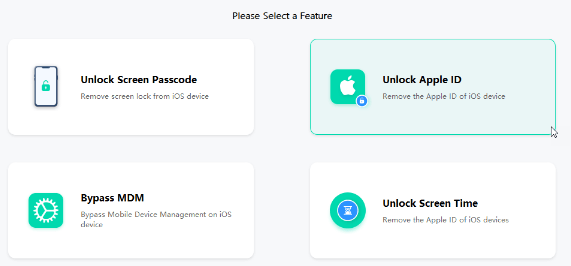 Step 2.Connect your iPhone to PC with a lighting cable, then click "Trust" on your screen.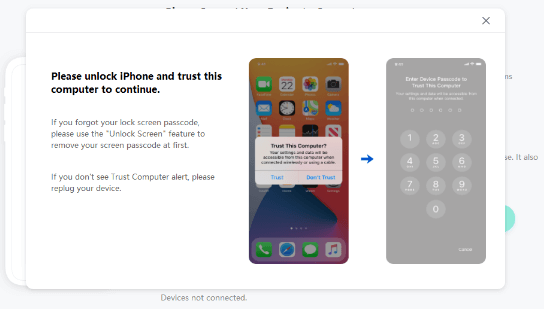 Step 3.Click "Start", and wait for a while, your Apple ID has been unlocked.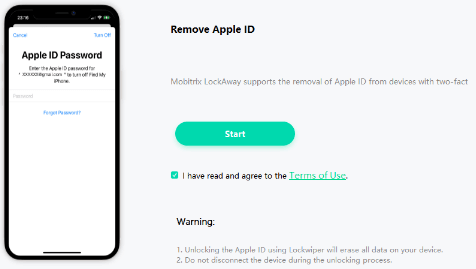 Con
Can't unlock Apple ID straightly, different package downloading is required upon different situation.
Bonus Tip: How to Avoid Apple ID Locked?
Apple ID is locked mainly for security reasons. In this way, just be careful with your iCloud account and Apple ID. Here are the methods we suggest while using iOS devices.
Download apps from App Store rather than untrusted links.
Don't give your Apple ID and password to others.
Double-check your password before inputting it.
Conclusion
After introducing both the official methods and third-party tools, we believe that you have a choice in your mind. In order to unlock Apple ID locked on iOS 16, using third-party methods may be a convenient choice. If you are looking for a safe and easy unlocking tool without requiring any password and other packages, we highly recommend iMyFone LockWiper, as its straightforward unlocking process and high-success rates. So, just download and enjoy it!