Question
Have you ever been looking for how to solve your iPad Mini/iPad passcode problems without hassles when you forgot the password?
Having passcode issues on your iPad Mini can be very frustrating and unpleasant. Things could even get worse if not taken care of in time and in the proper manner.
If you have the same issue, you are in the right place. Everything you would like to know will be contained in this piece, from knowing what an iPad Mini passcode is, to amazing techniques of unlocking your iPad Mini or iPad without passcode and so on. Now, we will show you 4 effective methods about how to unlock the iPad Mini when you forget the iPad Mini passcode.
We list out a comparison table for you in order to avoid wasting unnecessary time on unavailable methods.
1. Forgot iPad Mini Password? Unlock without Password
iMyFone LockWiper iOS Unlock (Win & Mac) is a powerful third-party iOS password unlocker with all the functions you need to unlock a locked or even disabled iPad Mini. It's specifically developed to remove any screen locks no matter man-made or system problem. For example, the issue of "iPad is disabled connect to iTunes" can be easily solved. It is very safe and fast, and you don't have to be a tech master to use it.
iMyFone LockWiper - Unlock iPad Mini with Ease:
Easily removes password from locked or disabled iPad Mini/iPad without the need for a passcode.
Quickly unlocks all digits passcode from iPad Mini, includes 4/6-digit passcode, Touch ID, Face ID, custom numeric code and so on.
Supports All iOS versions, including the latest iPhone 11 series.
Unlocks forgotten passcode from iPad Mini for parental control in mere minutes.
Because of its brilliant features to unlock iOS devices, iMyFone LockWiper has received millions of positive comments. At the same time, LockWiper is trusted by the following prestigious media. There is nothing to worry about using LockWiper to fix the issue of iPad Mini forgot passcode.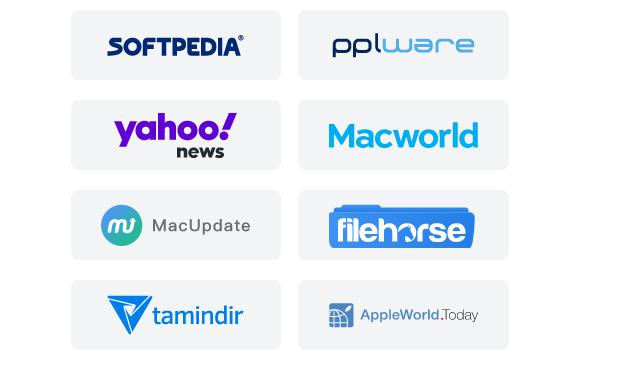 Below are steps to follow when using iMyFone LockWiper to reset iPad Mini without password - iOS 16 supported.
Step 1: Open iMyFone LockWiper
Download and launch LockWiper on your computer, then choose the mode of "Unlock Screen Passcode" and then click "Start" to begin the process.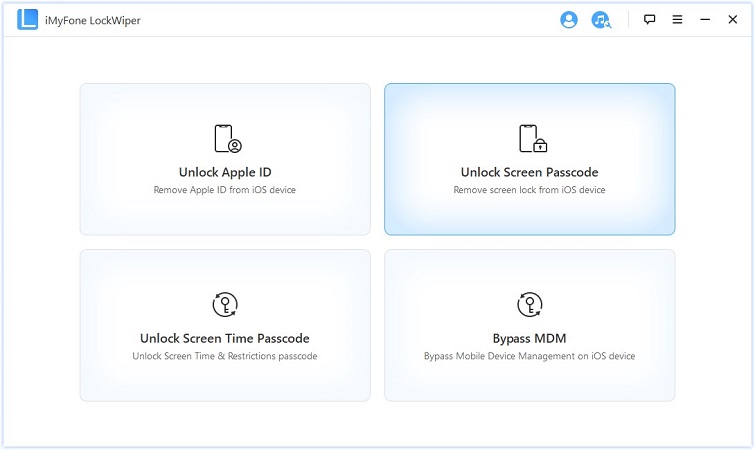 Your iPad Mini should be connected to your PC with a USB cable.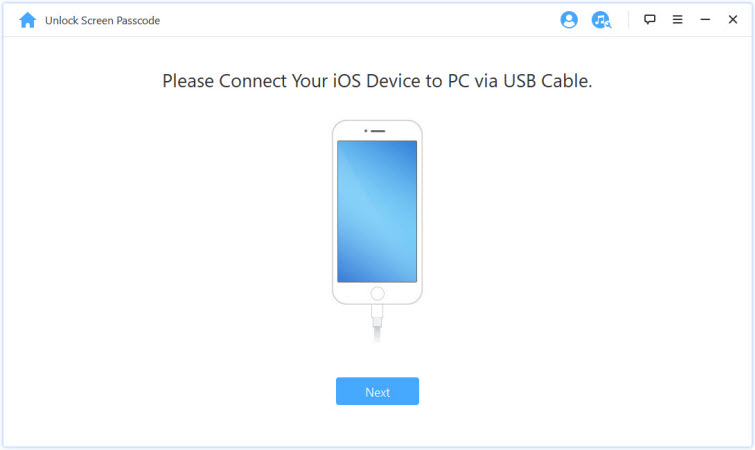 Step 2: Download Firmware Package
When the information of your iPad Mini has been detected correctly, click "Download" to download the firmware package.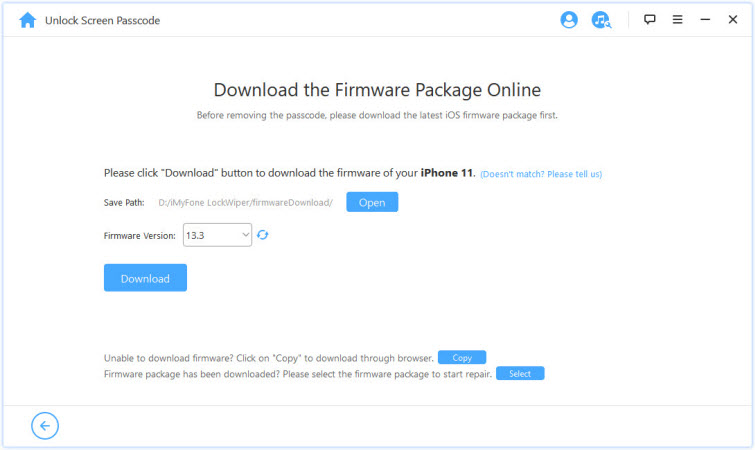 Click "Start to Extract" to allow LockWiper to unpack the downloaded firmware package.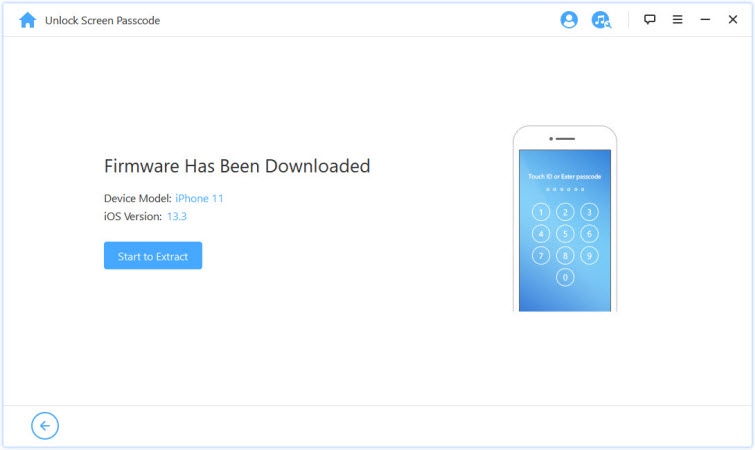 Step 3: Unlock iPad Mini Screen Passcode
Select "Start Unlock", then type "000000" into the box and click "Unlock" to initiate the process. LockWiper will start to remove the screen lock from your iPad Mini.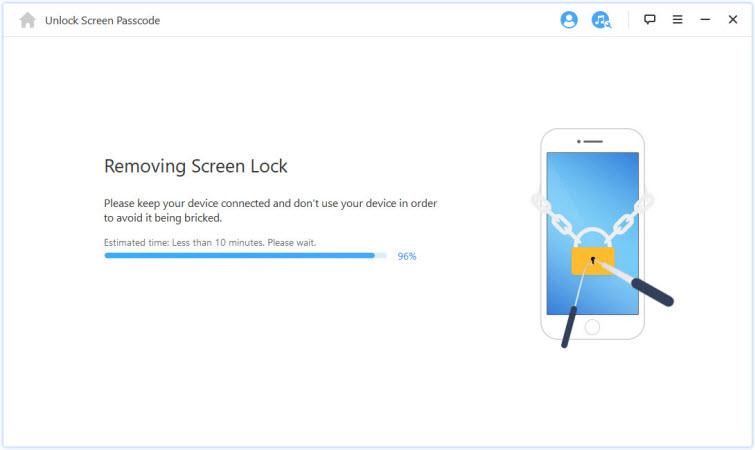 Wait a minute, the screen lock on your iPad Mini will be removed completely. You can reset your device as a brand new one.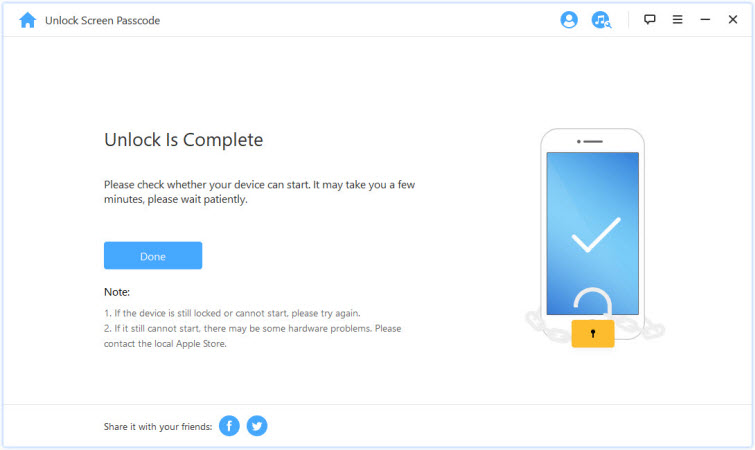 For a more detailed guide, you can watch the video tutorial to reset iPad Mini password.
As you can see, the process to unlock iPad Mini/iPad/iPhone passcode is very easy when using iMyFone LockWiper, even you don't have any knowledge about technical skills.
Even if you forgot iPad Mini Apple ID passcode, iMyFone LockWiper can also help you unlock iPad Mini iCloud account without entering password in almost all situations.
2. Unlock with Apple ID If You Forgot iPad Mini Passcode
If "Find My iPad" is enabled on your iPad Mini, you can use iCloud to remotely erase your iPad Mini and remove the forgotten passcode.
Step 1: Log-in to icloud.com by using the details of the same account that is attached to your iPad Mini.
Note: Apple ID and the password should be remembered. If you forget Apple ID password, use iOS passcode removal tool to unlock your device.
Step 2: Click on the "Find My" feature to continue the process.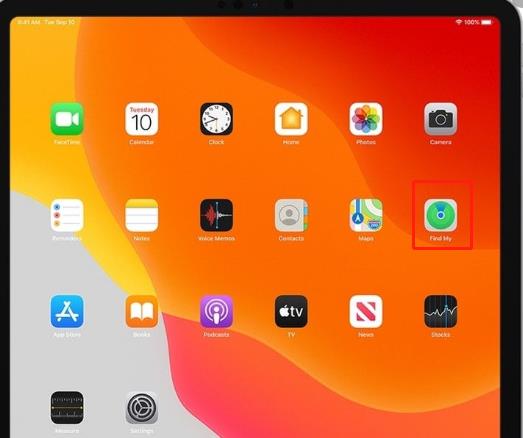 Step 3: Select "All Devices" option and choose your iPad Mini model.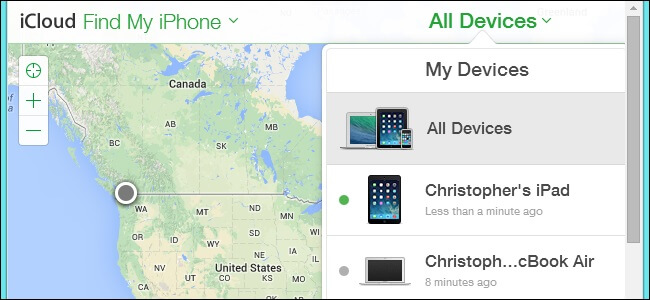 Step 4: To resolve the "forgot iPad Mini passcode problem", click on the "Erase iPad" button.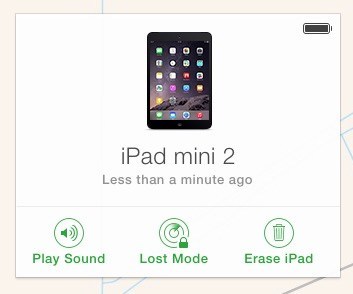 Step 5: Verify your choice and wait for some time for your iPad Mini to be restored remotely.
Pros:
It will be a good choice to remove disabled iPad Mini passcode if you know Apple ID password.
You can reset iPad Mini screen lock without using computer.You can reset iPad Mini screen lock without using computer.
Cons:
Your iPad Mini must be linked to your iCloud account and have "Find My" feature enabled.
Your device must be connected to Wi-Fi network and be able to go online
iCloud can't be used if you forget Apple ID details.
3. Try Synced iTunes When You Forgot iPad Mini Password
Apple official recommends you use iTunes to restore your iPad Mini when you forgot the password. Before starting, make sure that "Find My" feature is turned off on your iPad Mini. Next you can follow these steps.
Step 1: Connect your iPad Mini to the synchronized computer.
Note: If you cannot connect your iPad Mini to computer, use password removal tool or recovery mode.
Step 2: Then, launch iTunes. Allow iTunes to sync your device and perform a backup. If you made a backup, you could ignore it.
Step 3: After the synchronization and backup complete, click "Restore iPad". After the software finishes restoring, the screen lock on iPad Mini will be erased.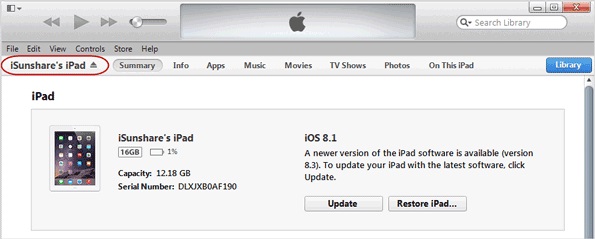 Step 4: On reaching the Set-Up screen, tap "Restore" from iTunes backup while restoring your device.
Step 5: Choose your device in iTunes. Check for the date and size of the backups and select the appropriate one.
Pros:
It will be convenient to unlock iPad Mini if your device has been synced to your computer.
Apple ID password is not required when restoring iPad Mini.
Cons:
The iTunes should be the one you synced with your iPad Mini before. If iTunes asks you to enter passcode, it means this method won't work for you.
The "Find My" feature must be disabled on your iPad Mini.
4. Use in Recovery Mode If You Forgot iPad Mini Passcode
This method is effective for those who have never synchronized their device with iTunes.
Step 1: Make sure that your iPad Mini doesn't connect your iPad Mini to your computer.
Step 2: Turn off your iPad Mini before removing its screen lock.
Step 3: Then put your device into recovery mode:
iPad Mini with Face ID: Press the Volume Up and release it quickly, Press the Volume Down and release it quickly as well. Press and hold the Top button until your device begins to restart. Keep holding it when your iPad Mini enters into recovery mode.

iPad Mini with Home Button: Press the Home and the Top (or Side) buttons at the same time. Don't release them until you see the recovery mode screen.
Step 4: You will see an option to Restore or Update, click on "Restore".
Step 5: Click "Restore and Update" to confirm your selection. Next, you just have to wait for the process to complete. Don't disconnect your device and iTunes before finishing.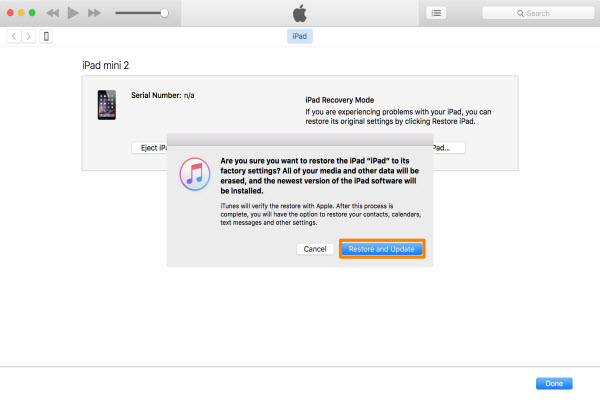 Pros:
Recovery mode will work no matter your iPad Mini screen is broken or disabled.
Recovery mode supports most versions, including the latest iPad Mini models.
Cons:
If the restoring process takes more than 15 minutes, your device will exit recovery mode. You need to repeat step 2 and 3 again until you finally make it.
It would be hard for some iPad users to enter recovery mode even when they operate the steps right.
Apple ID and its password will be required when you set up your iPad Mini again.
Everything You Need to Know about iPad Mini Passcode
When passcode will be asked on iPad Mini?
Passcode can be set on iPad Mini and it will be required when you want to do the following:
Put on or restart the device
Update your software version
View or edit passcode settings on your device
Install new iOS profiles for configuration
Erase/reset the device
What happens when you input the wrong passcode on your iPad Mini repeatedly?
When you or someone else try accessing your iPad Mini with the wrong passcode repeatedly, your device gets disabled.
6 incorrect guesses: iPad is disabled. Try again in 1 minute
7 incorrect guesses: iPad is disabled. Try again in 5 minutes
8 incorrect guesses: iPad is disabled. Try again in 15 minutes
9 incorrect guesses: iPad is disabled. Try again in 60 minutes
10 incorrect guesses: iPad is disabled. Connect to iTunes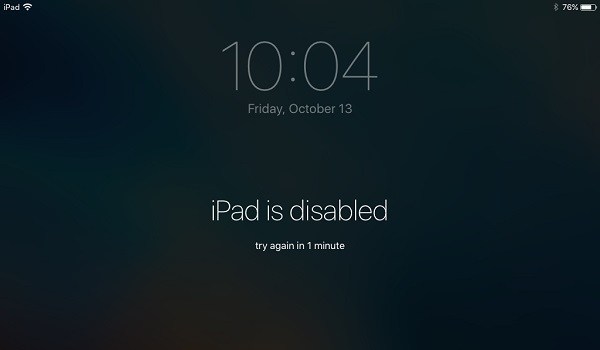 Therefore, if you forget the password, stop trying! Or your iPad mini will be completely disabled finally.
Instead of trying complicated steps to unlock your iPad, why not make it easier by using iMyFone LockWiper! LockWiper provides free trial version for users to figure it out. Here are the free trials for Windows and Mac versions.