Apple WWDC 2023 Keynote: What's New in Apple's Digital Life?
Category: Transfer WhatsApp
4 mins read
The exciting WWDC 2023 conference is over, I wonder if any of my buddies missed it? Don't worry, we will show all the interesting and new content in the next articles. Don't get distracted, let's see what "big bombshells" Apple has released!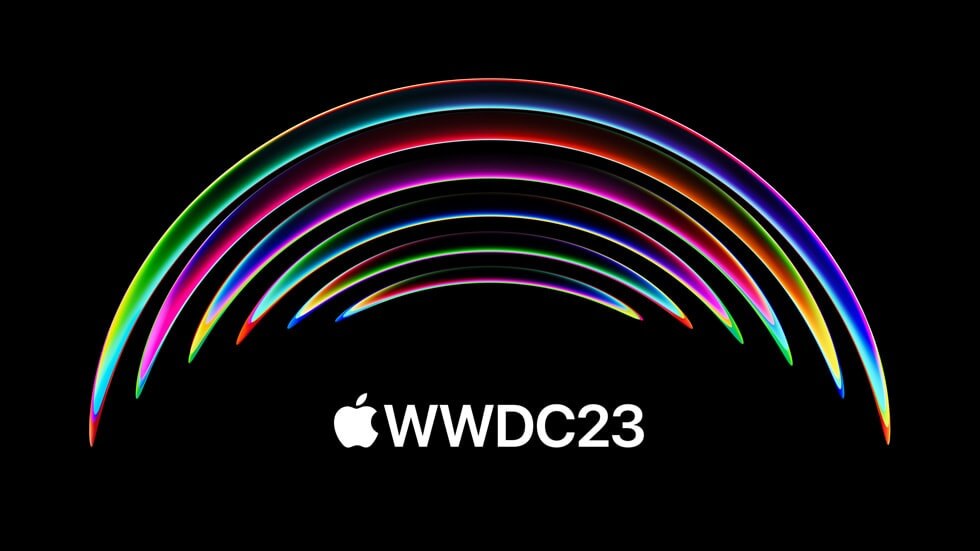 Part 1. Vision Pro Headset
In this launch, the most exciting thing is the vision pro headset, which is a cross-genre high-tech product with a starting price tag of $3499.
Apple's Vision Pro headset harnesses the power of VisionOS, an innovative platform designed for spatial computing. Apple claims that this operating system, developed from scratch, is the pioneer in the realm of spatial computing and will have the capability to manage a multi-application 3D engine.
On top of that, developers will be able to develop VisionOS just as they would for iOS on the iPhone or macOS on the Mac.
1

What is Vision Pro Headset?

Vision Pro headset and its VisionOS are the cutting-edge combination of AR and VR.

Vision has an external camera that allows users to interact with digital content in mixed reality. The product lasts up to 2 hours on the battery pack that the headset plugs into.

When users put on the headset, they reach the main view, a set of floating icons containing Apple's most popular apps, including Mail, Music, Messages and Safari. the system does not require a controller or hardware.
2

How Does Vision Pro Headset Being Supported?

Vision Pro create a "real" digital presence for the user during video calls, powered by machine learning since the system does not have a user-facing camera.
1. Collaboration with Unity
Through a collaboration with Unity, a multitude of iPad and iPhone apps will be compatible with VisionOS upon its initial release, amounting to a significant number. Additionally, Microsoft's Office Productivity suite will also be supported by VisionOS.
2. Utilize Apple M2
The Vision Pro headset operates on the formidable Apple M2 chipset, which is accompanied by a novel chip known as R1, specifically designed for instantaneous sensor processing. These advanced chipsets are the driving force behind Apple's cutting-edge operating system, VisionOS.
Optic ID will lock and unlock the Vision Pro using the user's iris.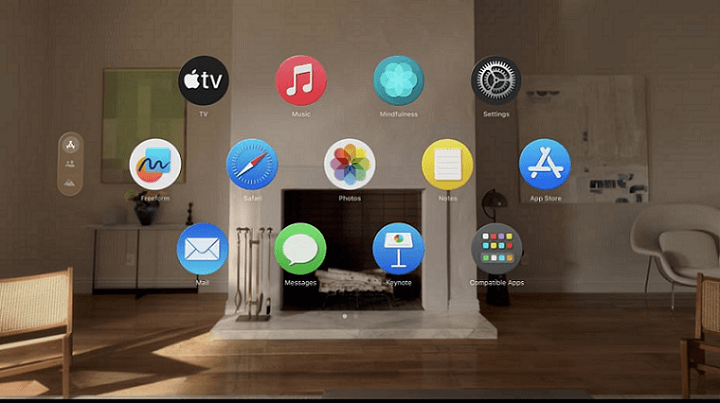 3

How Much is Vision Pro Headset?

Apple's new AR headset 'Vision Pro' has a starting price point of $3,499
4

When Will Sales Start?

Apple announced that Vision Pro will launch early next year.
5

The Expectation on Vision Pro Headset

At the WWDC23 event, Apple showed us the promising future of Vision Pro
1

Vision correction

Apple has partnered with Zeiss to create corrective lens inserts for vision correction. Apple said that high-speed infrared cameras and LED illuminators track the user's eyes, freeing them from "clunky" controllers.

You can control it with your hands, eyes and voice, Tim Cook said." Relive your most important memories in a whole new way," Cook said. Apple executives say the 23-megapixel panel has more pixels than a 4K TV for each eye.
2

Disney+

CEO Bob Iger also appeared to peddle the partnership between Disney and Apple: a viewing experience that enhances Disney's treasure trove of content with Apple's VR technology. Disney+ will launch on day one, Iger said.

Demonstrations included, for example, a 3-D visualization of a basketball court and an immersive National Geographic app that placed viewers in the ocean.
Part 2. Apple M2 Ultra Chip
The Apple M2 Ultra is based on the second generation of Apple silicon and shares the same architecture as the M2, M2 Pro and M2 Max. Apple is claiming the M2 Ultra as the most powerful chip Apple has ever made.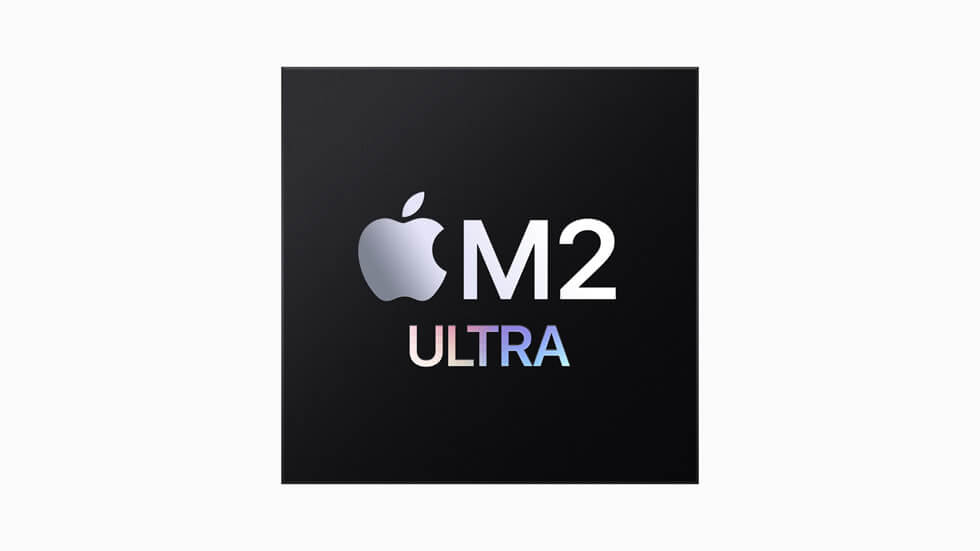 Release Date
The exclusive Apple M2 Ultra processor is limited to just two devices: the Mac Studio and Mac Pro. However, it will only be accessible in the high-end configurations of the Mac Studio, ensuring top-tier performance and capabilities.
Both devices will be available in June 2023, so you won't have to wait long to get a Mac with this superb processor.
Part 3. MacBook Air
In Apple WWDC 2023, Apple also announced that the new MacBook air will soon be available online. The new product will be thinner and have more processing power. Let's take a look at the information!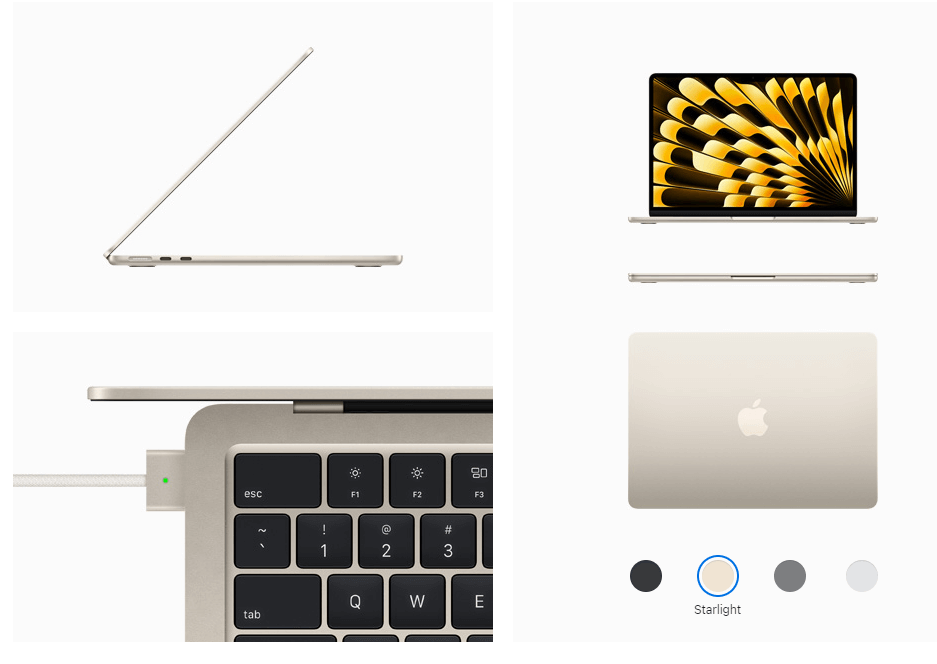 Silver|Starlight|Midnight|Dark Sky Gray-Price
15.3-inch Liquid retina display; 500 nits brightness.
Performance

Equipped with Apple M2 chip.
Supports up to 24GB + 2TB storage specifications -Interface
MagSafe 3 magnetic charging.
Two Thunderbolt ports and a headphone jack.
1.51 kg weight, 1.15 cm thick.
Price

8GB + 256GB: from RMB 10,499
8GB + 512GB: from RMB 11,999
Orders will be accepted at 9am on June 7 and will go on sale on June 13.
Part 4. iOS 17
iOS 17 Support of iPhone XR and later.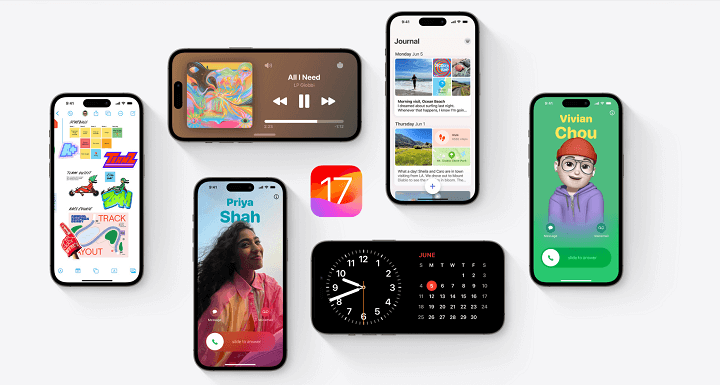 1. Custom Caller Interface
iOS 17 will has a new interface for customizing caller ID
2. Other Upgrades
Voice message supports real-time text content view.
Message supports sharing real-time location.
Message supports voice to text.
Message search filter function.
New standby function.
Separate drop support for dropping files over the network.
New "Handwriting" App.
Keyboard auto-correction, more intelligent input association.
Carplay support for other people to send music over the air.
Support for directly shouting "Siri" to wake up the voice assistant.
Part 5. iPadOS 17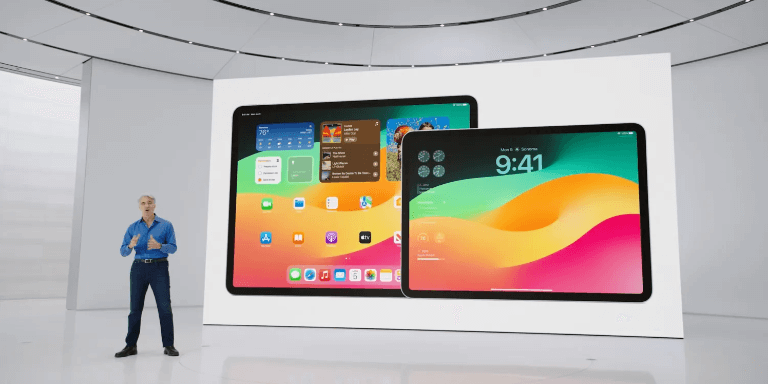 1

Customize Lock Screen Interface
Support to adjust the lock screen font thickness.
Widget support resident lock screen interface.
2

More Upgrades
Desktop widget support direct operation.
"Health" APP on iPad side.
Native support for PDF format files.
The "Infinity Notes" APP supports drawing function.
Optimize desktop scheduling.
Part 6. MacOS 14 Sonoma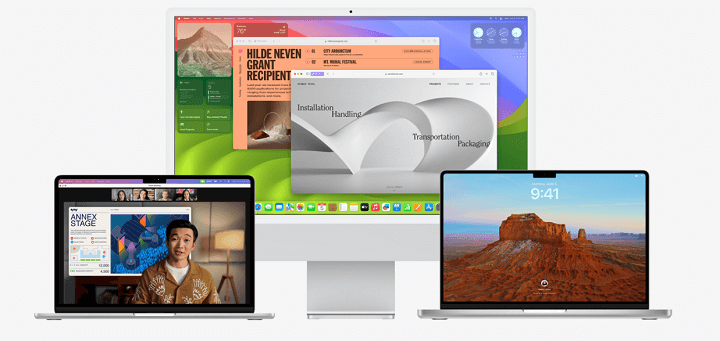 1

Desktop Widget
Widgets can be dragged and dropped to the desktop.
Smart darkening of widgets while browsing in windows.
2

More Upgrades
New dynamic screensavers.
Optimized video conferencing.
Optimized screen sharing.
Optimized Safari browser.
New web APP.
Death Stranding coming to the Mac platform.
Part 7. WatchOS 10
WatchOS 10 is now available for Apple Watch Series 4 and later models, bringing forth several exciting new features and enhancements.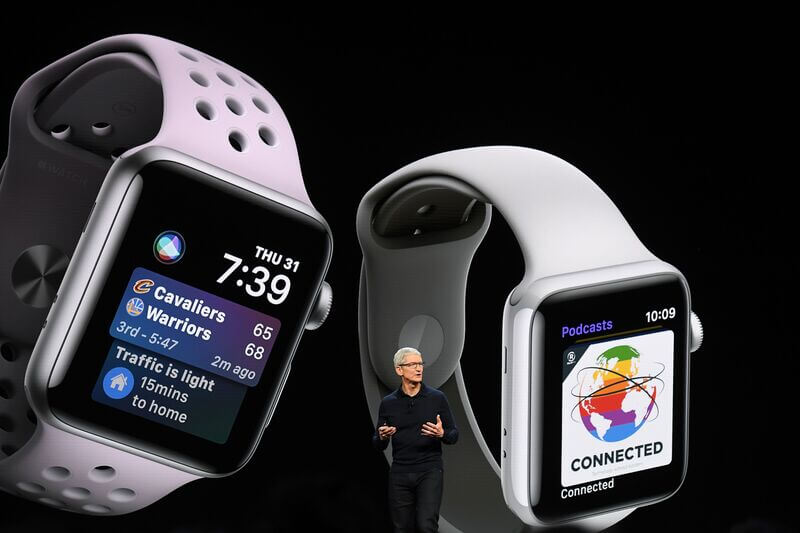 1

New Widget Functionality:
Users can conveniently turn the digital crown to reveal various widgets, such as weather updates and calendars.
By performing a long press, users can effortlessly add a widget to their smart stack, further enhancing their customization options.
Apple has introduced new apps, including the world clock, which showcases clocks with background colors that dynamically reflect the time of day.
Engaging with the digital crown by rotating it unveils captivating full-screen displays.
2

New Watch Faces:

Two fresh watch faces have been introduced, including a delightful Snoopy and Woodstock watch face, as well as a sophisticated palate watch face.
3

Enhancements in Health Care:
Developers now have access to new workout APIs, enabling users to initiate workouts directly from compatible apps like Training Peaks.
Within the health app, users can utilize screening tools and resources to support and assess their mental well-being.
WatchOS 10 incorporates the capability to measure the duration of users' exposure to daylight and the proximity of their screens to their eyes. These innovative features, as stated by Apple, aim to assist in the prevention of conditions like myopia.
Part 8. How to Transfer WhatsApp from iPhone to iPhone?
With the launch of ios17, the new iphone will also make its debut. Many people will face the problem of not being able to transfer the data of the original phone when they change the phone. You can use iMyFone iMyTrans to easily transfer WhatsApp and WhatsApp Business data.
Transfer/Back up/Restore WhatsApp in one App
100,000+ people have downloaded it.
Transfer WhatsApp between devices with different OSs, i.e., iOS to Android, Android to iOS.
Supports 6000+ different smartphone models running on iOS and Android.
Transfer safely without resetting devices or deleting original data.
Supports phone-to-phone transfer, phone-to-computer transfer, and backup & restore.
Fully compatible with the latest OS version.
Further Reading
For more in-depth information and the latest updates, we encourage you to revisit this article periodically in the lead-up to WWDC. We will consistently update it to ensure you stay informed about the most recent news and developments.
Finally, if you are still sorry for missing yesterday's WWDC23 press conference, you can click the link below to watch the Apple WWDC 2023 again.