[Fixed] WhatsApp Not Restoring Photos From Backup on iPhone/Android
Category: Transfer WhatsApp
4 mins read
WhatsApp is one of the most prominent instant messaging apps used worldwide. To avoid data loss, we should back up our WhatsApp data regularly. However, the backups of our data aren't always restored successfully.
Recently, some of our customers say WhatsApp didn't restore photos from the backup. They can't recover deleted WhatsApp messages on iPhone either. This detailed guide in this post will provide different solutions to fix this issue for both iPhone and Android users. Now, let's move on.
You can watch the video first to have a quick view of the methods below: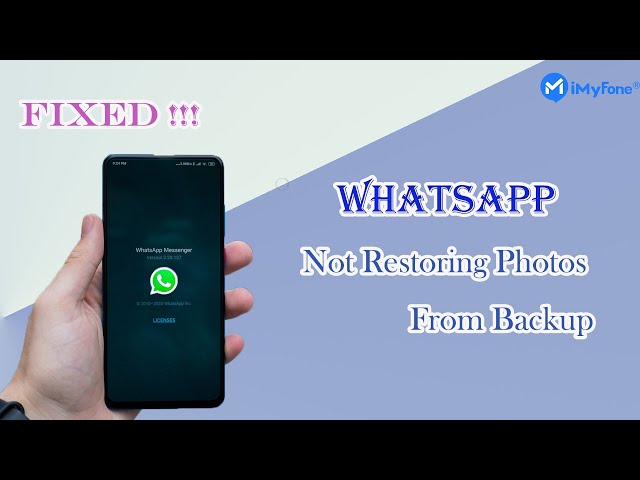 Part 1: WhatsApp not Restoring Photos on iPhone Devices
We have met a user who wants to restore the WhatsApp backup in his iCloud Drive to a new iPhone device, but after the backup is restored, his original 5GB backup has only 440MB left, with all the pictures and documents lost. If you are facing such similar situations, here are the solutions for you.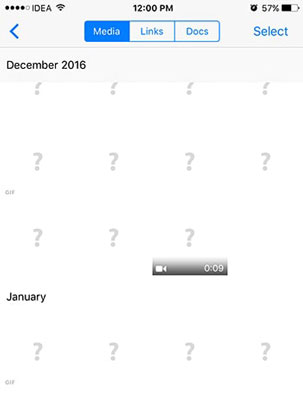 1

Make Sure the Two iPhone Devices is in Same iOS Versions

The issue may happen due to the difference between versions of iOS running on both iPhones. The storage location of WhatsApp media files can be different in different versions of iPhones.

Check the iOS version: Go to Settings > General > About, and tap Version.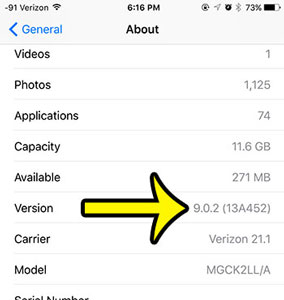 Another possible reason for WhatsApp media not being restored is to run different versions of WhatsApp. It can happen due to the changes in database fields in the different WhatsApp versions.
Different versions can create an error during the database parsing process. You can check the WhatsApp version as follows:
Go to WhatsApp Settings > Help > See the WhatsApp version on the top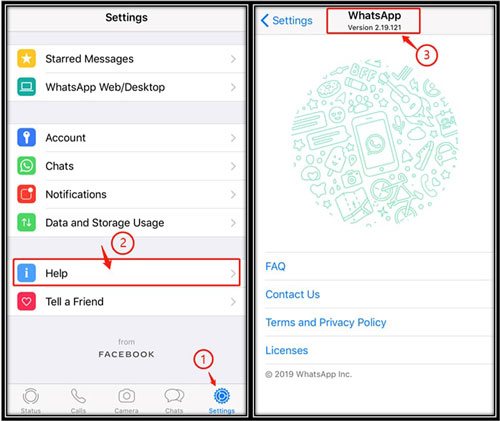 2

Make Sure You Have Turn on Backup in iCloud Drive

Before restoring your WhatsApp data, make sure to turn on WhatsApp backup in iCloud Drive. You need to turn on your iCloud Drive on your iOS device follow the three steps below:
Go to Settings > Apple ID [your name] >iCloud.
Swipe to turn on iCloud Drive.
After turning iCloud Drive on, you can swipe to turn on WhatsApp to back up your WhatsApp chats and media.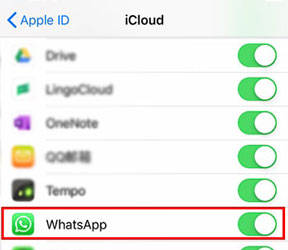 Before restoring WhatsApp backup, you must consider thefollowing point for proper backup:
Use the same Apple ID to access iCloud that you have used to create WhatsApp backup, and turn on iCloud Drive.
Your iCloud and iPhone must have enough freespace.
Make sure to use the same number to backup andrestore your photos from WhatsApp.
If you follow this method exactly, you will successfully restore your WhatsApp photos from the iCloud backup. The reason why you cannot restore the WhatsApp media files may be due to the backup tool you are using being highly reliant on a stable network and there is no way to access the data other than restoring it back to the device. To avoid this problem from happening, you should use another method to back up the WhatsApp data, better if you can access the data anytime you like.
Part 2. WhatsApp not Restoring Photos on Android Devices
WhatsApp creates backup locally on Google Drive. So it is a straightforward method to restore your WhatsApp backup from Google Drive.

First of all, this step only works for Android users.
WhatsApp saves all received and sent images by default in a specific folder. Even after erasing an image from a conversation, you can still access this folder on your phone. All you need to do is have a file explorer app on your phone. Follow the path below to find the image folder: Internal Memory > WhatsApp > Media > WhatsApp Images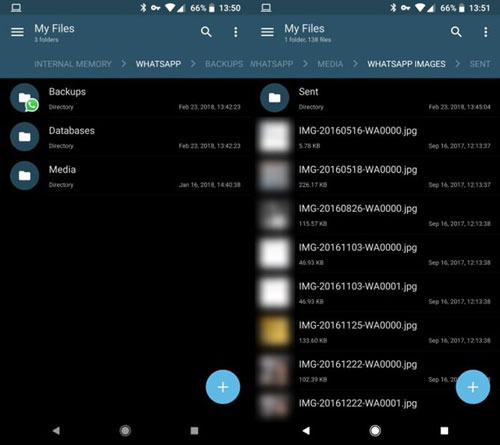 You will find all your received images in this folder! In addition, you will see a Sent folder where you can see all the sent images. If you don't find the WhatsApp Images folder in your internal memory. You can check it out on the SD card.
Bonus Tips: Alternative Way to Restore WhatsApp Data - iMyFone iMyTrans
If you want to restore WhatsApp backup without fear, you need a third-party app to help. Here we recommend iMyFone iMyTrans (new version of iTransor for WhatsApp).
iMyFone iMyTrans is a tool that can backup, restore, transfer all WhatsApp data between iOS and Android devices without caring about OS restrictions. It will keep all your backups on your PC, and you won't need to worry about data being overwritten or safe.
1

How to Create a WhatsApp Backup Using iMyFone iMyTrans

iMyFone iMyTrans allows you to backup your conversationand all media files in a few clicks. There is no size limit to backup yourdata. Just follow the steps below to create a backup:
Step 1. Download and install iMyFone iMyTrans on your PC and click "Back Up WhatsApp on Device" on the left bar. Then choose the device type and click "Back Up".

Step 2. Then keep waiting for the backup procession to complete.

Step 3. After the backup is successful, you can view/export the backup.
2

How to Restore WhatsApp Backup Using iMyFone iMyTrans

This WhatsApp data managing app is capable to createmultiple data backup. So you can create if you want. After backing up, connectyour cellphone to restore your WhatsApp data. You can restore WhatsApp backup toany smartphone. Follow the steps below to restore data:
Step 1. Click "Restore/Export WhatsApp Backup" on the left bar. And choose a WhatsApp backup then click "Restore to Device".
For iPhone, unlock your device and choose to trust the computer. For Android users, enable USB debugging and allow to access phone data.
If everything is done, click "Restore".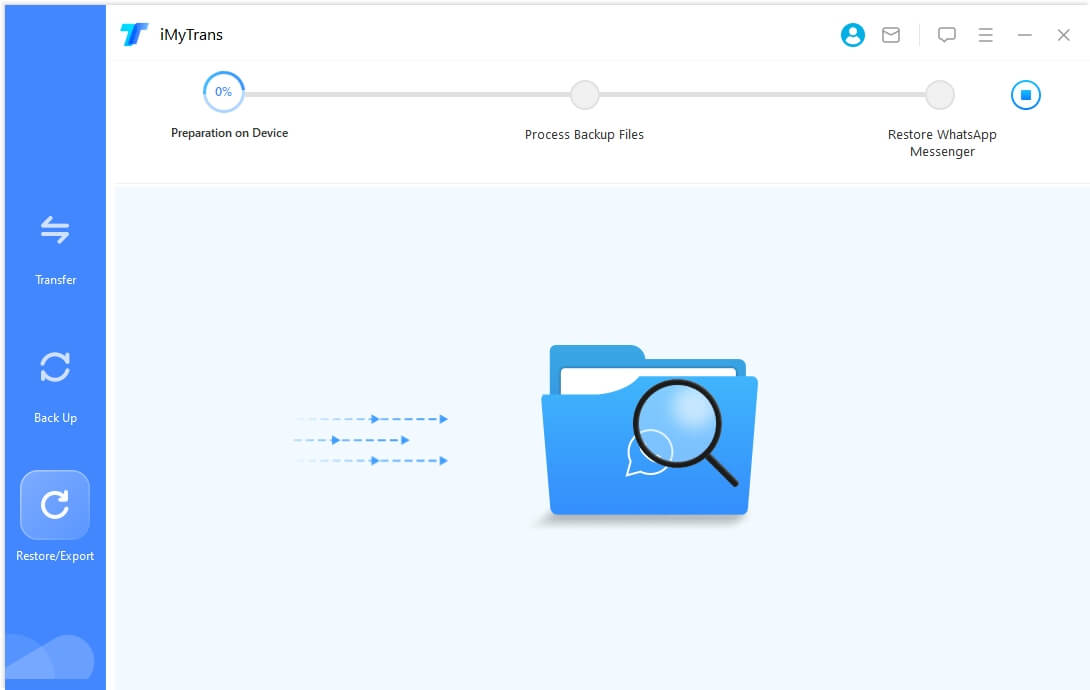 WhatsApp data will be erased on the target device, so backup them before restoring.
Step 2.

For iPhone: Install WhatsApp on your device and turn off "Find My Phone".
For Android: Install customized WhatsApp on your device and do some manual operations following the screen.

Step 3. Wait for the procession to complete and click "Done".
Conclusion
Media loss is a crucial problem while backing up WhatsApp data. Different versions of smartphones or WhatsApp can create such problems. Hopefully, iMyFone iMyTrans (new version of iTransor for WhatsApp) can help you solve these issues completely. Why not have a try? Click the button below, there is a free trial now!