Have you lost some of your WhatsApp messages for mistaken operations or during updating your iOS or WhatsApp version? You may have backed up your WhatsApp messages regularly and want to find a way to restore the WhatsApp messages safely from the previous backup to your iPhone.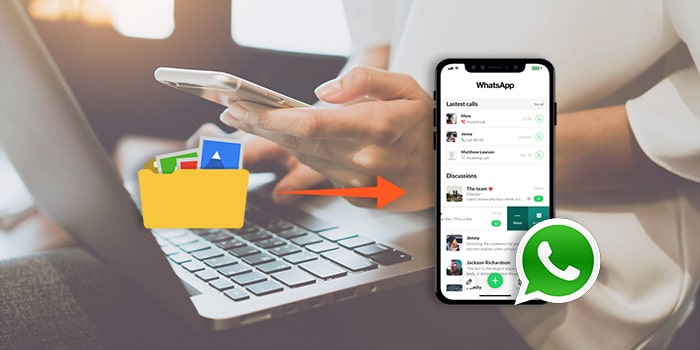 In this article, we are going to look at 5 different ways you can restore WhatsApp messages to iPhone from a backup or old phone. Those ways work even you are using the latest iOS 15 on your iPhone.
Let's get started.
Method 1: Restore WhatsApp Chats on iPhone from iCloud Backup
iCloud is actually the official method to backup and restore WhatsApp. However, sometimes it can be stuck for a long time when backing up or restoring from iCloud. In this part, we will not only tell how to restore WhatsApp Messages from iCloud, but also help you to troubleshoot problems met during the restore process.
This method requires you to have already made a backup to iCloud, and you will need to uninstall your WhatsApp and use the same phone number when restoring. Please make sure that you have signed in with the Apple ID that you use to access iCloud.
Step 1. Make sure that you have an available WhatsApp backup. To verify it, go to WhatsApp > Settings > Chats > Chat Backup.
Step 2. Uninstall and reinstall WhatsApp from the App Store.
Step 3. Sign in to the app using the same phone number you used in backing up your data.
Step 4. After you have signed in, the app asks you to restore your chat history from iCloud. Simply hit on Restore Chat History to restore your WhatsApp messages back to iPhone.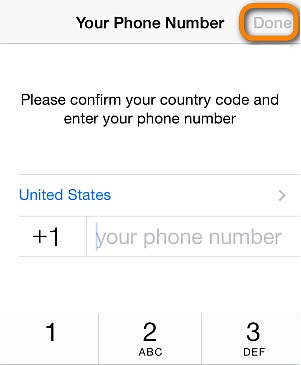 Troubleshooting - Problems Restoring WhatsApp Messages on iPhone from iCloud
Should you run into any problems when restoring the WhatsApp messages, such as WhatsApp couldn't restore chat history, here are a few things to consider.
Justify that you signed in to iCloud in iPhone Settings.
Confirm that you are trying to retrieve data from the same phone number and iCloud account that you used when creating your backup.
Prove that your phone has enough space to retrieve the backup. To check the available space get to iPhone Settings, hit on General then About.
Justify that your iCloud Drive is turned on through iPhone Settings > iCloud > iCloud Drive. When using iOS 7 or before, Documents and Data is in place of iCloud Drive.
If you used iCloud Drive to create your backup, you won't be able to retrieve the backup on any device not on iOS 8 or later.
If you have used your Apple ID to turn on iCloud Drive for any device, you will not retrieve data on your iPhone. You will only if it is on iOS or later.
Try restoring from a different network. Trying to restore in the geographical location from which you use most times works best with iCloud.
Method 2: Selectively Restore WhatsApp on iPhone from iTunes Backup
iTunes is another way to backup your WhatsApp data. The only problem will be iTunes can only backup and restore a whole iPhone data. Today we are going to introduce another tool that allows restoring only WhatsApp data of the iTunes backup.
iMyFone ChatsBack allows you to selectively restore WhatsApp data to iPhone from iTunes. You can preview your WhatsApp data, restore your backup to iPhone, or export to your computer.
Please follow the step-by-step to selectively restore WhatsApp messages on iPhone from iTunes backup.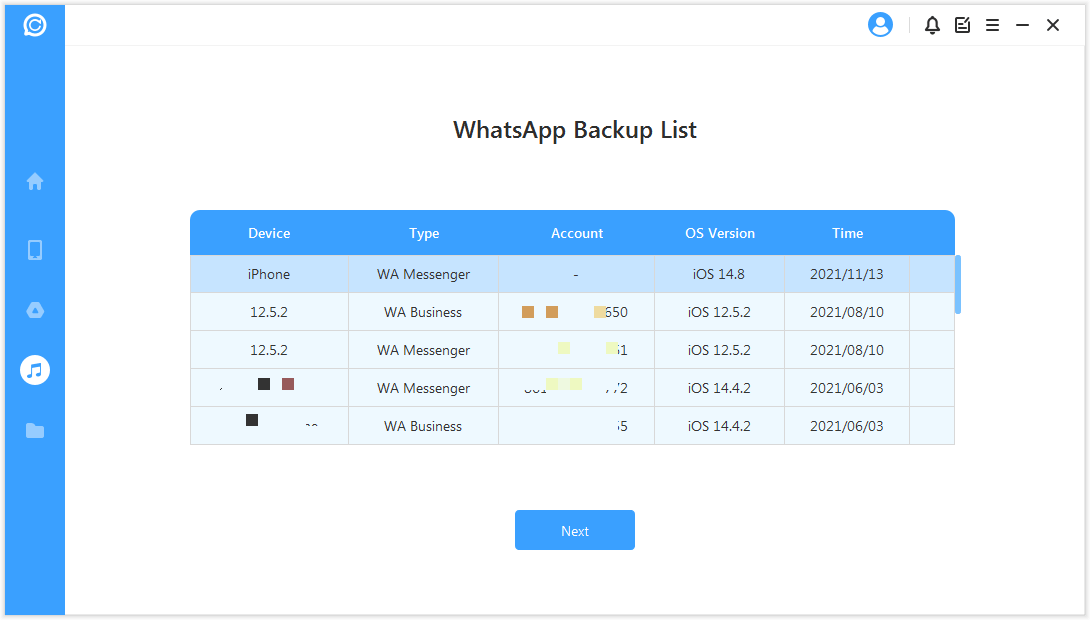 Step 2. From the screen, tap on Next to analyze the backup files. You can choose the WhatsApp messages you want to restore to have a preview. When you click on Recover to Device or Recover to PC, these WhatsApp messages will be restored.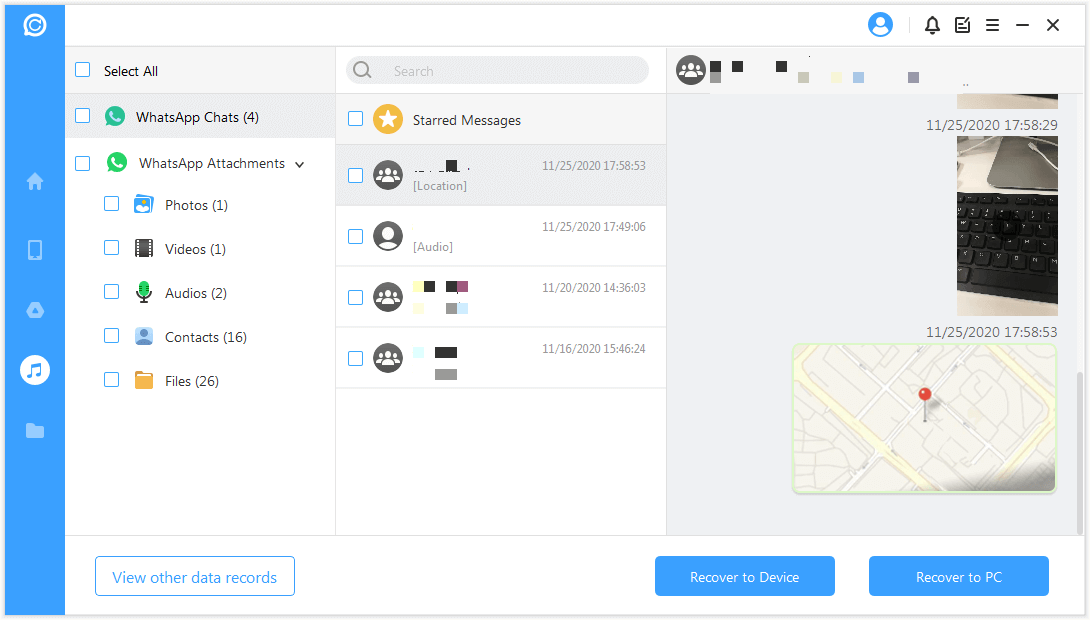 Method 3: Restore WhatsApp Messages on iPhone from Google Drive
You may have backed up WhatsApp chats to Google Drive, then it will be easy to restore them. You just need to install the WhatsApp app on the iPhone and log into your account. Tap Restore when prompted to restore your conversations, media and attachments from Google Drive.
Note
The iPhone should linked to the Google Drive account that you made the old backup.
The phone number you use to log in WhatsApp on iPhone should be the same with the one you made backup.
Method 4: Restore WhatsApp Messages on New iPhone from Old Phone
If you don't have a backup before, you can still restore the WhatsApp messages on new iPhone with ChatsBack. ChatsBack is a professional WhatsApp data recovery tool. If you are switching to a new device, the program can also help you to restore WhatsApp messages on a new iPhone from the old Android phone or iPhone.
It's like an alternative to Google Drive or iCloud but more powerful. You can also use the program to scan your WhatsApp data regularly. WhatsApp data will be stored in the program and you can check the WhatsApp messages from the History Records at any time.
Here are the steps to restore WhatsApp messages on new iPhone from the old Phone.
Step 1. Launch the program on your computer and connect your old phone and the new iPhone. Select Device Storage and the old phone.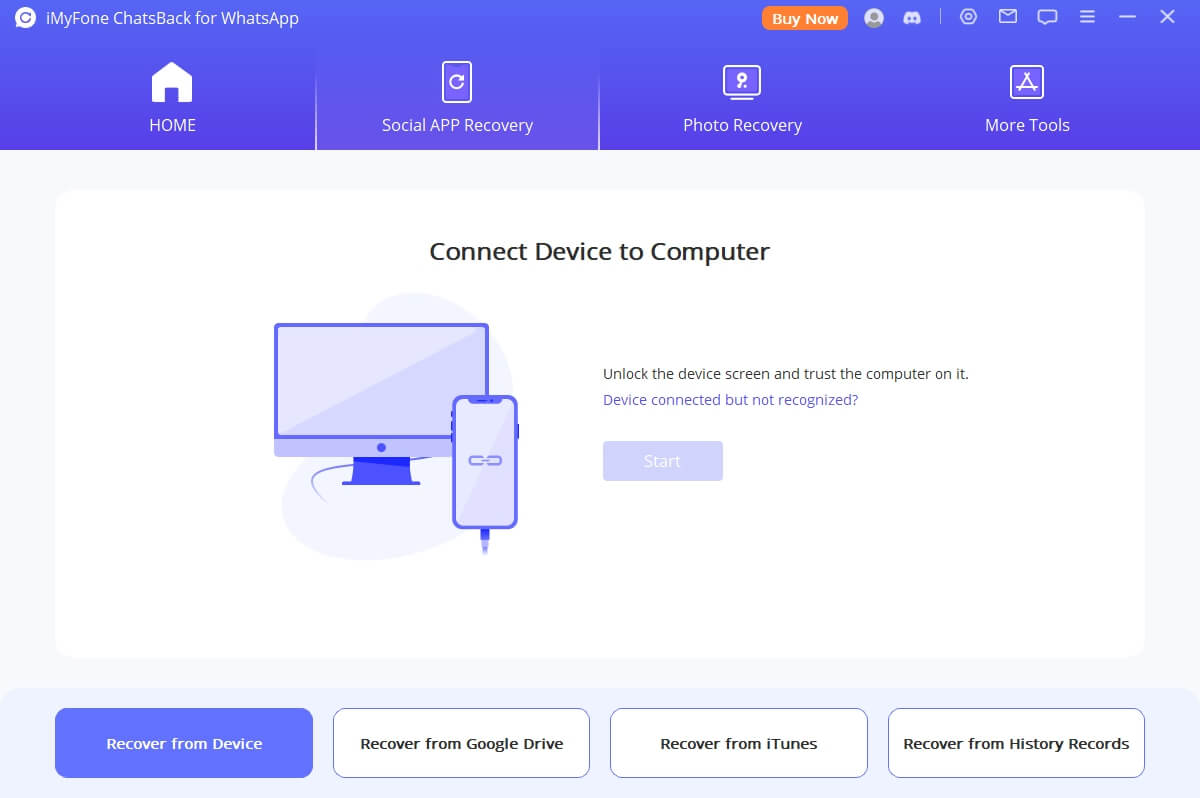 Step 2. If the old phone is running Android OS, please input your WhatsApp account login details to log into your WhatsApp, then click start to scan to scan the WhatsApp messages on the old phone. If the old phone is also running iOS, choose WhatsApp Messager and click Start to scan your old iPhone.
Step 3. Select the old WhatsApp Messages that you wish to restore after analyzing. You can preview the WhatsApp messages or click Recover to Device, those messages will be restored to the new iPhone after choosing the device.
Method 5: Restore WhatsApp Chat in iPhone with iCloud Drive
If you are always using iPhone and want to restore WhatsApp chat in a new iPhone, iCloud Drive is another choice to make it without previous backup. WhatsApp offers automatic backup to iCloud Drive, so you can turn on the option on both the old and new iPhone to restore the WhatsApp messages.
To do this, please following the below steps:
Connect the old iPhone to a Wi-Fi, enable iCloud Drive from Settings > tap on your name > iCloud.
Open Setting in WhatsApp and tap on Chat. Choose Chat Backup and click on Back Up Now.
After the backup is completed, enable iCloud Drive on the new iPhone as above.
Download and install WhatsApp on the new iPhone, log into the same WhatsApp account with the old iPhone.
Click the Restore Chat History option when prompted.
The WhatsApp chat will be restored on the new iPhone once the process is completed.
Note
If the size of your WhatsApp messages is more than 5 GB, you may need to use iCloud+ plans or use
iMyFone ChatsBack
instead.