Everyone knows about WhatsApp as it has gained popularity unbelievably. Using this app, you can communicate with the people you've contact numbers. WhatsApp is pretty different from Instagram and Facebook as you don't need to send a friend request or follow to communicate with your friends.
Surprisingly, the introduction of the broadcast also attracted millions of eyes balls. Using a broadcast message, you can market your business without investing even a penny.
Creating a broadcast message doesn't ask you to do more. Moreover, you can also find the broadcast list with ease. If you want to know "how to see a broadcast message on WhatsApp," you can read this guide as we'll tell you how to add or remove the members on your broadcast message.
Part 1: What Is WhatsApp Broadcast Message/List
You'd have received a message that asks you to share the message with ten or more people to get the good news. That message is called a broadcast. A broadcast means sending a particular message to multiple destinations from a single source.
If you ask about the meaning of WhatsApp Broadcast, you can assume it is a message that has been sent to multiple people in one click. No receiver of the broadcast message would be able to know about the other receivers of this message.
Whether you're using the WhatsApp Messaging app or WhatsApp Business App, you can start a WhatsApp Broadcast by hitting three dots before tapping "More Options". Next, you'll need to select the contact you'd like to add. You can send the broadcast message afterward.
Sending a broadcast message on WhatsApp for business purposes is easier as you'll only need to do a couple of things to put the items in the order.
We'll show "how to see broadcastdcast message on WhatsApp" later in this article.
Part 2: Guide-How to See Broadcast Message/List on WhatsApp
Seeing your broadcast list message is pretty straightforward whether you're an Android or iPhone user. All you need to do is follow a couple of simple steps to get your job done.
However, you'll need to ensure that the internet connection is healthy, as a weak internet connection might interrupt you from watching the broadcast list.
After ensuring that the WhatsApp you use is running well and the internet connection is also doing fine, you can follow the guide below to learn "how to see the broadcast list in WhatsApp.
Finding a Broadcast List on Android
You'll need to tap the three dots in the front of your screen to find a broadcast list on your Android device. Next, you'll only need to tap "Settings" and select "Account" afterward. After hitting the "Broadcast lists", you'll be able to see your broadcast lists.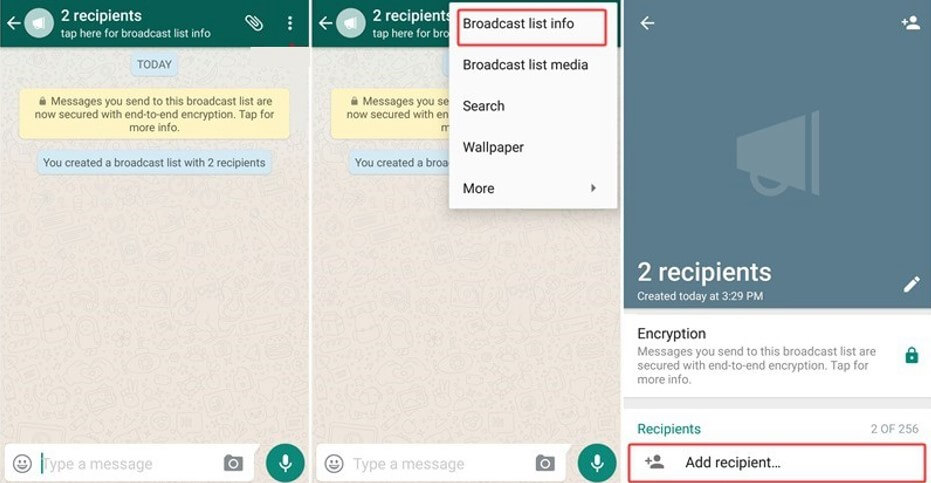 Finding a Broadcast List on iPhone
Finding a broadcast list on iPhone is also reasonably straightforward. You'll need to launch the WhatsApp app and then navigate to the "Settings" icon.
Next, you'll need to navigate to "Broadcasts Lists". Doing so will help you see all the broadcast lists. You can add someone to your broadcast's list by tapping the plus icon and then typing that person's phone number.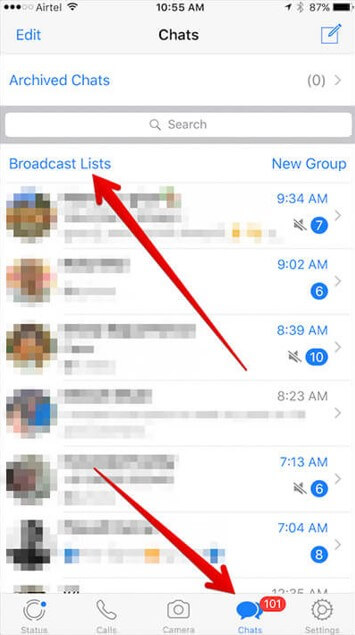 Part 3: [Solved] How to Recover Deleted Photos from WhatsApp
The presence of iMyFone ChatsBack makes it reasonably easy to retrieve the deleted WhatsApp data on your Android or iPhone device. It comes with a straightforward interface, meaning you can scan for your lost WhatsApp data with minimal effort.
Main Features about iMyFone ChatsBack:
It allows you to retrieve WhatsApp data within a few clicks.
You can preview the data before restoring it.
You can download the recovered WhatsApp data on iPhone, PC, and Android.
Here's how to recover deleted photos from WhatsApp via iMyFone ChatsBacks:
Step 1: To begin with, you'll need to install iMyFone ChatsBack on your PC and then launch it afterward. Next, you'll need to select the Device Storage icon from the tool's main interface.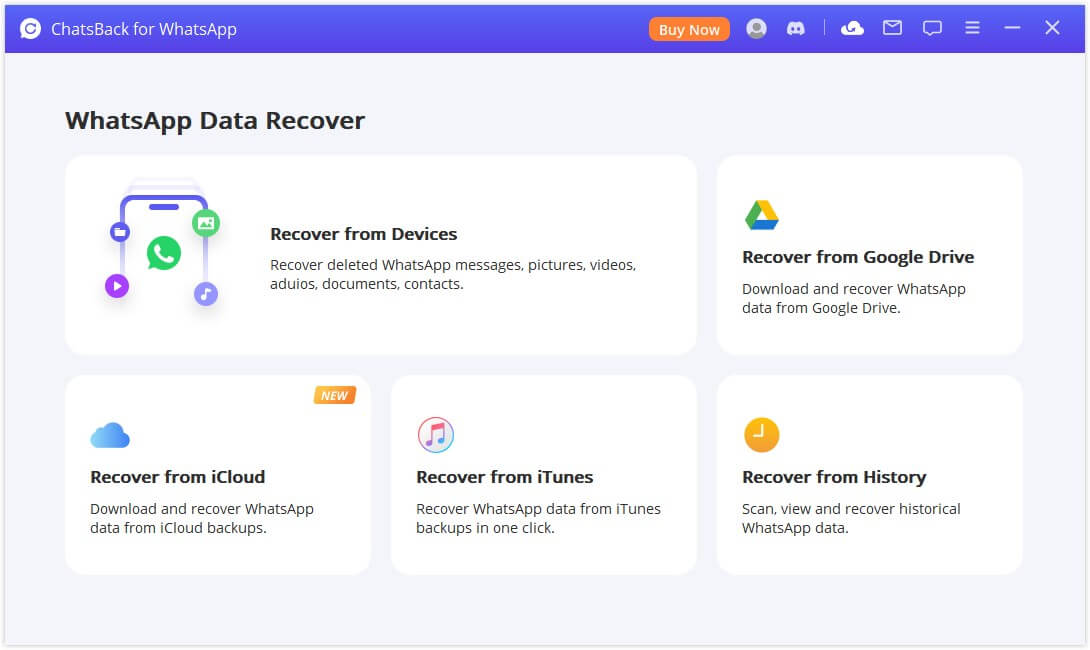 Step 2: In this phase, you must connect your Android or iOS device to your PC and tap the "Start" icon.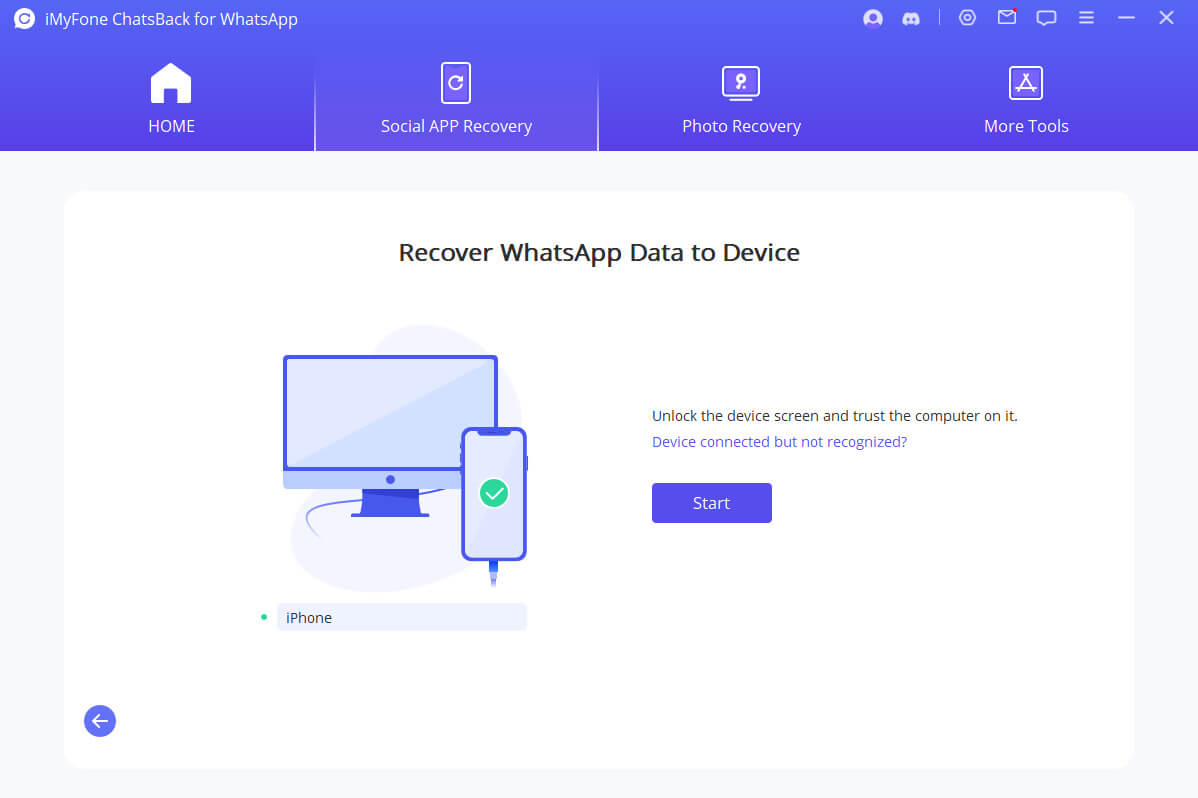 Step 3: Start scanning for lost WhatsApp photos after hitting the Next icon. Once the process gets completed, you'll need to select the files you'd want to restore.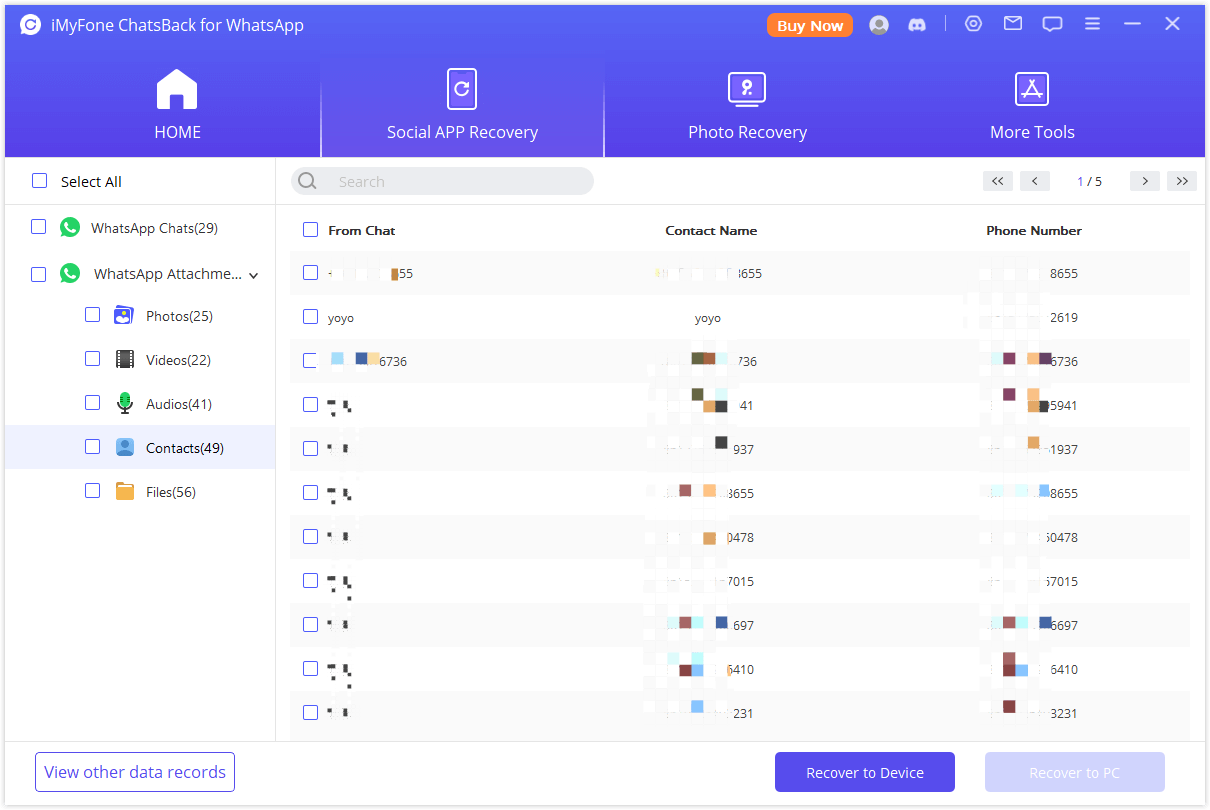 Step 4: Now, you can start recovering your WhatsApp photos.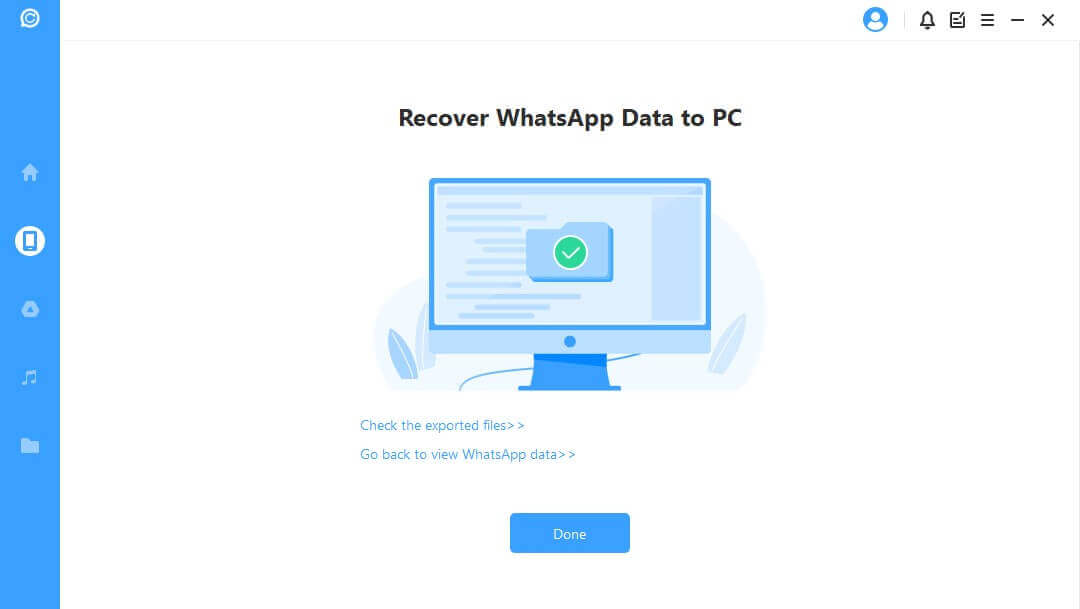 Conclusion
If you want to know "how to see broadcast messages on WhatsApp," this guide has everything for you. Apart from telling you how to check broadcast lists on iPhone, you'll get to learn about broadcast lists on iPhone.
Moreover, if you lose WhatsApp data or photos due to unforeseen, you can acquire the services of iMyFone ChatsBack. It allows you to get all the lost WhatsApp data with minimal effort.