Going back and revisiting previous conversations that you've had with your friends is a comforting thing. Whether you want to find old conversations or your chats with particular contacts, there are several ways to find archived chat on Whatsapp.
In this article, I will show you how to make archived chats on WhatsApp and the way to view them. Let's move on!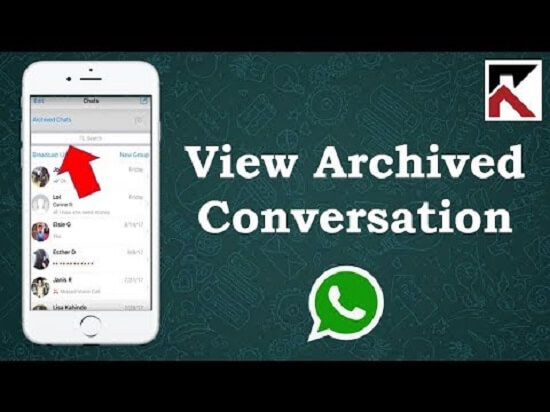 Part 1. How to Make Archived Chats on WhatsApp?
Archive WhatsApp chats are a great choice if you have too much chat data on your device. It can help you free up your phone space and access them for future use. Let's see how to archive them in Android phones and iPhones below.
Archive WhatsApp Chats on Android Phone
Step 1: Open WhatsApp on your device, tap the three dots (More Option) in the Chat Tab.
Step 2: Then click Setting, in the new page, click Chats> Chat history > Archive all chats.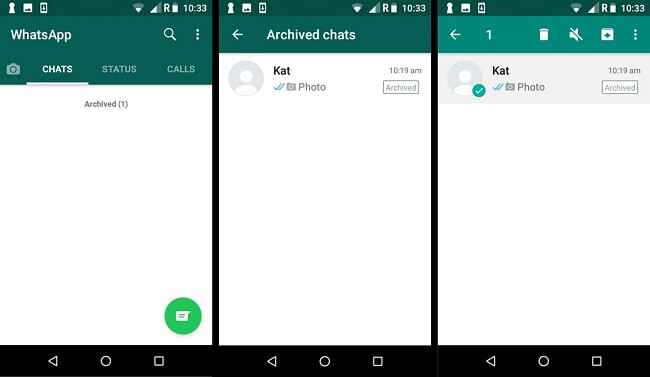 ---
Archive WhatsApp Chats on iPhone
Step 1: Open WhatsApp on your iPhone and tap on the Chatsicon.
Step 2: Select the chat you want to hide and slide the entire message to the left, and choose Archive to finish.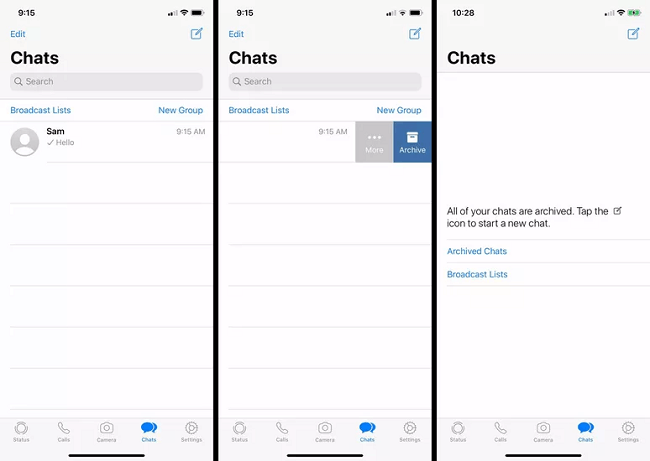 Part 2: How to view Archived Chat on Your Device
View archived WhatsApp chats on Android phone
Step 1: Open WhatsApp On the chats page, scroll down to the bottom of the screen and choose Archived.
Step 2: Tap and hold the chat or group that you want to view and click on the Unarchive icon. The group will unarchive on WhatsApp, and you can view it.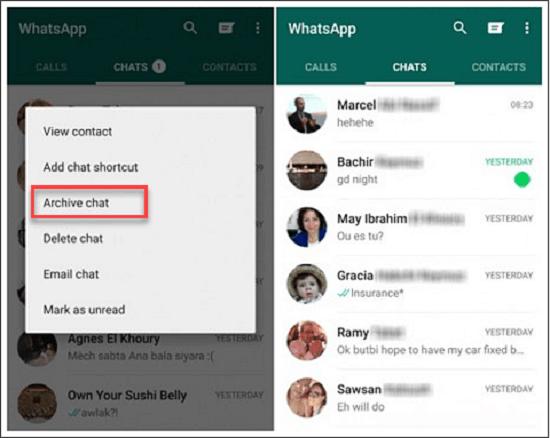 ---
View archived WhatsApp chats on iPhone
Step 1: Open WhatsApp on your iPhone and tap Chats.
Step 2: Swipe your finger down to the middle of the screen, and then it will open the Archived Chats.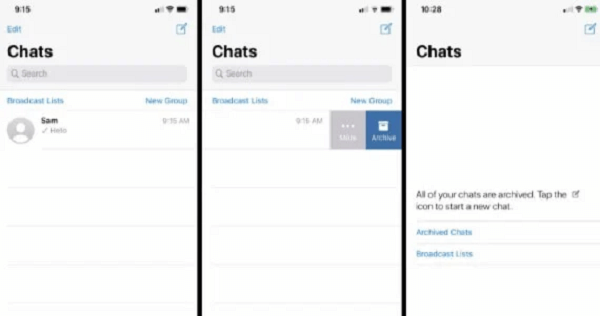 Bonus Tips: Use A Third-party App to Backup WhatsApp
If you find it troublesome to archive WhatsApp chat history, you can use a third-party tool to back it up. The most popular backup tool is iTransor for WhatsApp on the market currently. It is a tool that specializes in WhatsApp data transfer, backup, and recovery. It is easy to operate and suitable for everyone's use.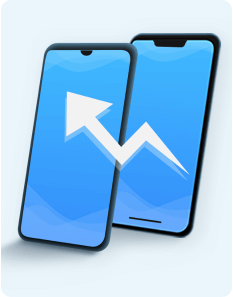 FAQs Related to Archive WhatsApp Chat
1

What is archive chat on WhatsApp?
The archive is a feature in WhatsApp that lets you store old chat to create more room for a new conversation. Archiving a chat does not delete it from your phone, it stays in a special section that you can open and view whenever you want.
---
2

How to unarchive a WhatsApp chat on iPhone?
There are two ways to unarchive a WhatsApp chat on iPhone. One method is to swipe down on the chats screen, find Archived Chats, swipe to the left, and choose Unarchive. This will restore all the messages in this area.
The second way to do it is to perform a search. From the Chats screen, go to the Search bar and enter the contact's name. If you have archived messages from this contact, they will appear here. Tap on their name and slide left to Unarchive.
Conclusion
Archiving or backup WhatsApp chats can help you save more space for your phone, and raise the running speed. If you don't want to archive chat on your phone, you can use iTransor for WhatsApp to backup it.