WhatsApp is considered one of the biggest sites to connect with your friends, family, colleagues and other loved ones through messaging and call. Meanwhile, Instagram is included in one of the biggest social sites.
From sharing your life moments to connecting yourself with other celebrities, all under one roof.
Question
What if you do not have anyone to share your joys with?
Or problems to seek help from others?
Or a business to grow smoothly by interacting with others?
For this, you can connect the two sites with the help of a link for others to reach you using more than one platform.
Part 1: How to Create WhatsApp Link in Instagram Bio
Imagine not only connecting with your friends and families from messaging and calls through WhatsApp but sharing your life moments and achievements through Instagram. Connecting on the two most prominent social media sites can be possible by generating a link from WhatsApp.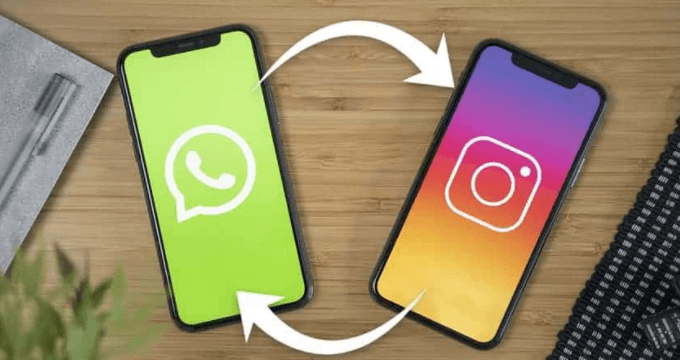 You can do this from more than one Method. All of them are described step by step below:
1st Method: via QR Code
Run WhatsApp and tap on "three dots". From there go to settings and generate a QR code from the bar code option. Copy this QR code using any messaging APP. Now open Instagram and go to "Edit Profile". Add this QR code on your Instagram's profile page by pasting it in the "Website" option.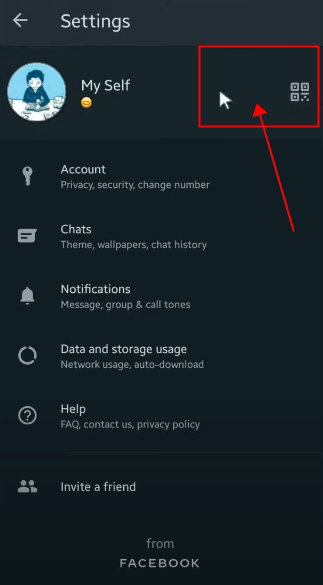 2nd Method: Link Generator APP
Another method to generate a link is to take help with link generator APPs. You can also use different WhatsApp generating tools, including Postcron, Wamechat, WhatsHash,etc. The step-by-step process is as follows:
Log on to WhatsApp link generating APP and add your phone number on the phone number box using your country code. Now click on generate to make your WhatsApp link. Copy this link and add it to your Instagram Profile.
3rd Method: WhatsApp Business Account
This Method generates links for WhatsApp business accounts.
Launch WhatsApp Business and open "Business Tools". Create your link using the"Short Link" option. Copy and paste this link on your Instagram Profile.
4th Method: Template wa.me
This method is also called "template wa.me" Method. Steps include:
Type your phone number in the link with international dialing code, i.e. https://wa.me/xxxxxxxx (type your phone number instead of xxx). Now Copy this link and paste it into your Instagram Profile.
Part 2: What are the Benefits of Adding WhatsApp on Instagram
Adding WhatsApp number on Instagram connects you with your loved ones and helps you in growing business effectively. From sharing joys and achievements to helping each other out in marketing. Marketing or any business is never completed without an effective communication network. Other than a social site, Instagram is also a marketing site that gives its platform to the users to successfully market their products.
In contrast, WhatsApp uses its surface for a better network of communication. Consumers viewing your products on your Instagram Profile and reaching to you by your contact info provided, communicating on WhatsApp successfully and providing you profit.
Connecting the Two Sites:
Connecting the two most important social sites hold benefits more than one alone can do. Although Instagram also allows users' interaction through messages and calls, it does not include additional features. Imagine an employee or a customer demanding catalogs, locations, and detailed prospectus about the products and services you are offering, but you cannot share it with them as Instagram does not allow the following feature.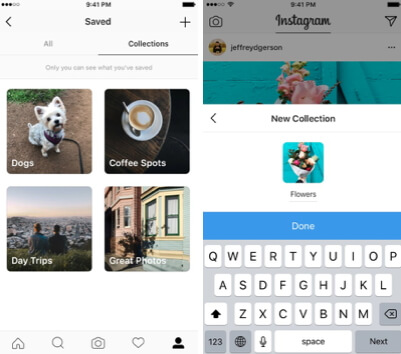 The best thing to do in this case is to connect yourself through a link acting as a bridge to connect WhatsApp and Instagram. Other than these features, WhatsApp allows users to share live locations, audio files, detailed documentation, and presentations with others. Linking WhatsApp and Instagram together manages everything sophisticatedly.
Part 3: FAQs about Share Instagram Link on WhatsApp
1

How do you share a WhatsApp link on Instagram?
Open WhatsApp > three dots > settings > bar code > share code > copy link > Open Instagram > Edit Profile > website > Paste > Save.
2

How do I create a link for WhatsApp?
Open WhatsApp > three dots > settings > bar code > share code > copy link.
3

How do I get a short URL for WhatsApp?
You can use the link generator APP. Like Postcron, Wamechat, WhatsHash.
Conclusion:
Linking WhatsApp and Instagram together can create a lot of benefits for the user. A link is generated from WhatsApp to connect them. Link can also be made using URL or any other link generator APP and added to Instagram's profile to allow users' interaction in a better way!