Are you a little confused as to what the difference is between clearing and deleting WhatsApp chats? If so, you're certainly not alone!
Fundamentally, clearing a WhatsApp chat means you are clearing all the messages from within the conversation. Deleting them is a permanent step that removes the entire chat from your inbox.
In this post, we look at the differences between clearing and deleting WhatsApp chats and introduce you to a simple guide on how to do both.

Part 1: How to Clear WhatsApp Chats?
You can clear chats on WhatsApp via one of two ways, depending on what your objective is. You can either clear a precise individual or group chat or clear entire WhatsApp chats in one go. Here are the steps required to clear your WhatsApp chats in both ways.
1

Clear a precise individual or group WhatsApp chat
Open WhatsApp and tap the three dots(...) at the top of your desired chat to reveal the list of options.
Click on 'More' to reveal 'Clear Chat' and select.
Check the box that says 'Delete Media from my Phone' followed by 'Clear' which removes the chat items from your device.
2

Clear all chats on WhatsApp
Open WhatsApp and click on the three vertical dots(...) at the top of the screen.
Access 'Settings' and select 'Chats' from the drop-down list.
Select 'Chat History' and tap 'Clear all Chats'.
Respond to the message that asks: 'Are you sure you want to clear messages in all chats?' by tapping 'Clear All Messages'.
Part 2: How to Delete WhatsApp Chats
If you'd prefer to permanently remove a WhatsApp chat from your inbox, you can opt to delete it instead of clearing it. But again, you can either delete individual chats or all at the same time. Below are the steps you need to take to delete a chat on WhatsApp:
1

Delete an individual chat on WhatsApp
Open WhatsApp and select the chat you want to delete. You can do this by tapping and holding the screen over the individual.
The 'Trash' icon will be revealed after a few seconds, which you should then select.
You will then be given a chance to 'Delete Media from My Phone' which you can select if you choose (this removes the media that you've shared between the person or group you're going to delete).
Finally, tap 'Delete' to complete the process.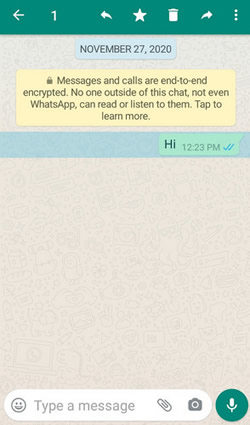 2

Clear all chats on WhatsApp
Open WhatsApp and tap on the three vertical dots at the top of your screen.
Access 'Settings' and tap on 'Chats'.
Next, tap on 'Chat History' and scroll to the bottom, where you have the option to 'Delete All Chats'.
After tapping 'Delete All Chats', you also have the chance to 'Delete Media from My Phone' which you can select if you desire.
Tap 'Delete' to complete the process.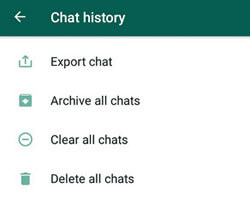 Part 3: What's the Difference Between Clearing and Deleting Chats on WhatsApp?
Now that we've introduced the various ways that you can clear and delete chats on WhatsApp, it's important to understand the difference between each process. The main difference between clearing and deleting your chats is what happens in your inbox. When clearing a WhatsApp chat, you remove the contents of your chat from a conversation or group while leaving the chat in your inbox.
On the other hand, deleting a WhatsApp chat removes all the chat contents and history and also deletes the conversation or group from your inbox. Following a deletion, you will need to start a new conversation with your contact if you want to get in touch with them in the future.
Part 4: Is it Possible to Retrieve Deleted WhatsApp Chats? How?
One of the most effective ways of recovering deleted WhatsApp conversations on iPhone is via D-Back from iMyFone.
3 key features of the D-Back program include:
D-Back recovers text and audio messages, as well as photos and videos that have been shared in WhatsApp chats.
You're able to effortlessly read and view WhatsApp messages prior to recovery, so you can choose which messages you wish to restore.
D-Back extracts content from WhatsApp on your iPhone without overwriting the current data on your device.
The D-Back recovery process is super simple and is done via a selection and scanning process. You can find out more information here - 'Recover Deleted WhatsApp Messages from iPhone'.
Bonus Tips: Backup WhatsApp Chats Before Deletion, Restore Any Time
Clearing and deleting WhatsApp chats can be time-consuming and may cause a loss of important files and data. To help you, iMyFone has pioneered the iTransor for WhatsApp app, which is the perfect WhatsApp management tool and enables seamless transfer between WhatsApp on Android and iPhone and provides a comprehensive backup for WhatsApp to your computer. The app is the perfect solution for anyone looking to back up their WhatsApp files effortlessly.
Step 1.First of all, download iMyFone iTransor for WhatsApp from the above button. Launch it and choose 'Back Up WhatsApp on Devices' module. Connect your Android or iOS device to computer via USB cable, hit 'Back Up' when iTransor finish to analyze your device.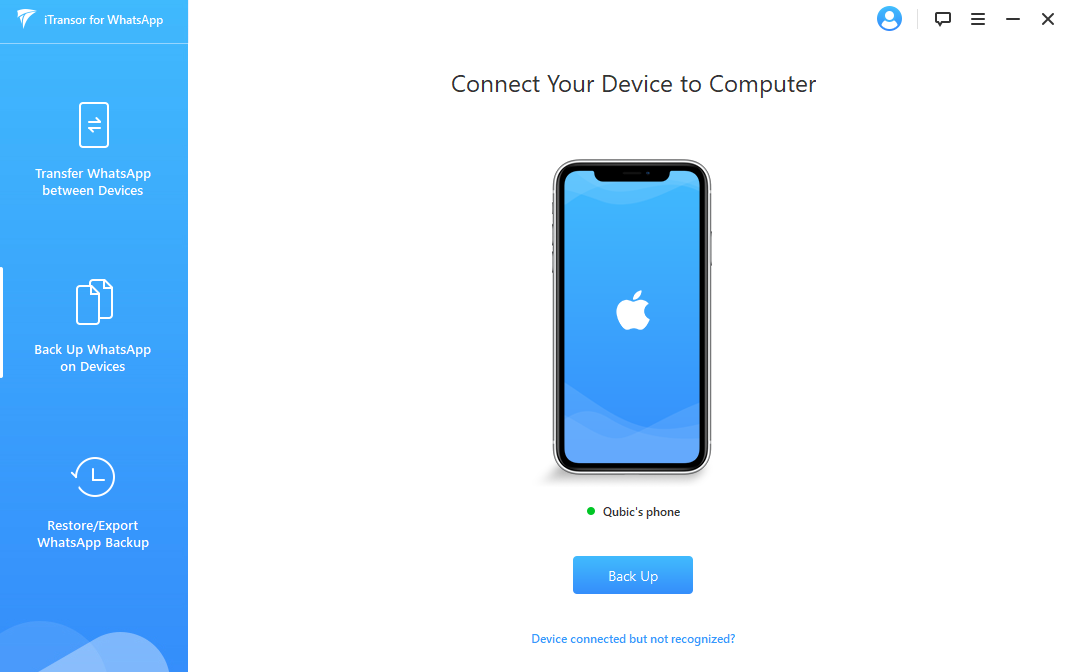 Step 2.iTransor will make a full WhatsApp of your device which include to back up all conversations, stickers, photos, videos and attachments. Note: For Android users, you need to follow the instructions that show on screen to install cumsomized WhatsApp to access your WhatsApp data.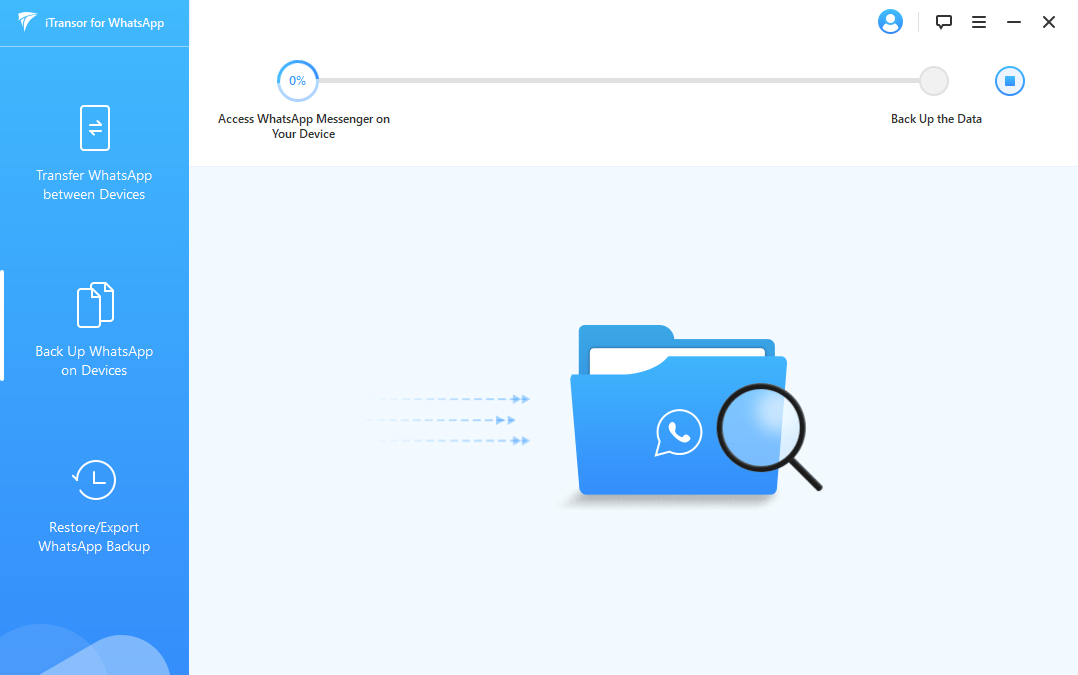 Step 3.The process has finished when the 'WhatsApp Messenger backup successful' comes up.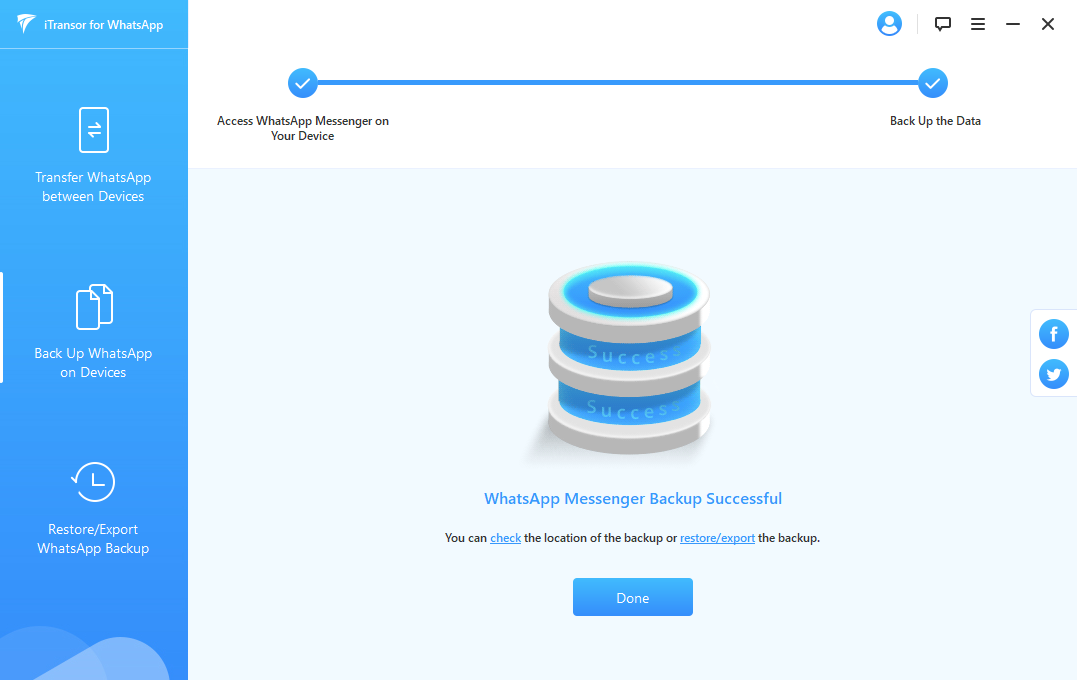 If you are interested in this, don't forget to download it for a try.
Conclusion
Although they both clear messages and content from your device, clearing and deleting chats on WhatsApp aren't the same thing. Whatever your motivation for removing WhatsApp chats from your phone, there are several ways you can go about it. It's a good idea to ensure that your WhatsApp chats are backed up before you delete them however, and iMyFone's iTransor for WhatsApp is the perfect way to transfer your desired files to a computer.
iMyFone iTransor for WhatsApp
Transfer/Backup/Restore/Export WhatsApp on iPhone/Android with One Click.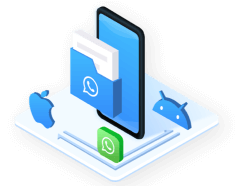 FAQs: Tips You May Want to Know
1

Does clearing chat on WhatsApp clear it for everyone?
Clearing your WhatsApp chat will only remove the messages for you, and your messages will still be visible on the other person's phone. The other person won't be notified that the chat has been cleared either, and only you will know that you've removed the messages from your device.
2

How do you know if someone has deleted your chat on WhatsApp?
There isn't any way of knowing if someone has deleted your chat on WhatsApp unless you ask them directly! Perhaps the reason for this is to protect users and keep their reasons for deleting chats anonymous. While this can be frustrating, it works both ways. If you want to delete someone's messages but don't want them to know, it offers you the same level of anonymity.
3

Can WhatsApp messages be traced after they've been deleted?
Research shows that traces of your chats can be found on your phone even after you've deleted your messages. And although WhatsApp features end-to-end encryption, it seems that the only way to permanently delete a WhatsApp message is to remove the app from your device altogether.