Is your Android device slowing down? One of the reasons your device may not be performing at its best could be huge amounts of data that could be bogging it down. For example, your WhatsApp chat history can take a lot of space on your device and many users will find themselves wanting to remove these messages and their attachments from the device to create space for other types of data. But you don't want to delete these messages since there could be some important information in them.
This creates a whole new problem: how to transfer WhatsApp messages from Android to PC? This article tackles this particular problem and offers you various solutions.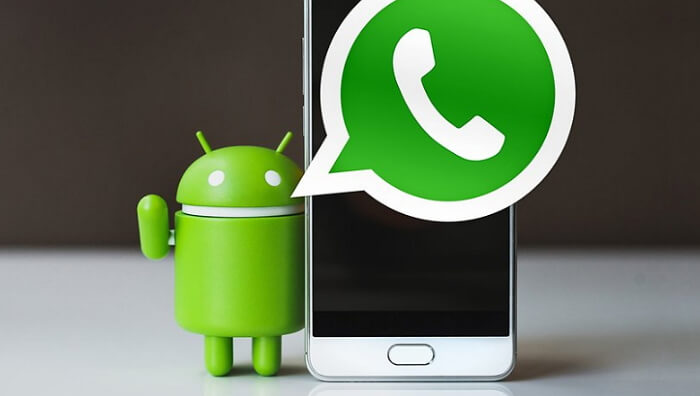 Before we dig deep into the detailed methods, let's get a general look of them first.
Method 1. Transfer WhatsApp Messages from Android to PC Online
WhatsApp has a web service that can allow users to easily backup their messages to PC. While this method is effective, it may not be useful when you want to transfer text and audio messages. Follow these simple steps to use WhatsApp for Web to save WhatsApp messages from android to pc:
Step 1: On any browser on your computer, go to WhatsApp Web.
Step 2: Open WhatsApp on your phone and tap on the menu icon. Tap on "WhatsApp Web" and then scan the QR code on the screen.
Step 3: Click on "Contact" to see all your WhatsApp conversations and then click on a single message. A preview will be generated. Click on the "Download" icon at the upper right corner to download that message.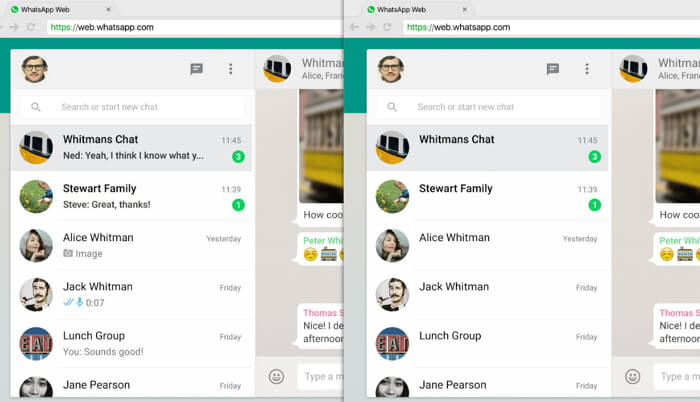 Do this with all the WhatsApp messages you would like to transfer to your PC. In this way, this process can be time consuming especially when you have a lot of WhatsApp messages to transfer. There is no way to use this method to transfer the messages to PC in bulk.
Method 2. Transfer WhatsApp Messages from Android to PC via Default Settings
Your WhatsApp data is stored on a private folder on your Android device. Like every other folder on your device, it is possible to extract this folder by simply connecting the Android device to the computer using a USB data cable. While this method can allow you to extract the photos and other media files on your messages, you won't be able to read the messages on your PC.
Step 1: Connect the Android device to the computer using an USB cables. Wait for the computer to recognize the device.
Step 2: Open the My Computer folder on your computer and double click on the device. If you have an SD card, you should see "Card" and "Internal Memory". Click on "Internal Memory" since this is where your WhatsApp data will be stored.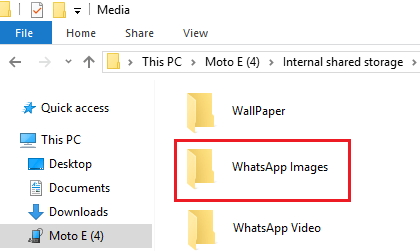 Step 3: When you locate the WhatsApp folder, right-click on it and select "Copy".
Step 4: Paste the folder in any desirable location on your computer.
Method 3. Save WhatsApp Messages from Android to PC via Email
Another way you can easily transfer WhatsApp messages from Android to PC is to attach the messages to email and then open the email on your computer and download the messages. Here's a step by step guide to help you do that:
Step 1: On your Android device, open WhatsApp and go to Settings > Chat Settings > Chat History > Email Chat.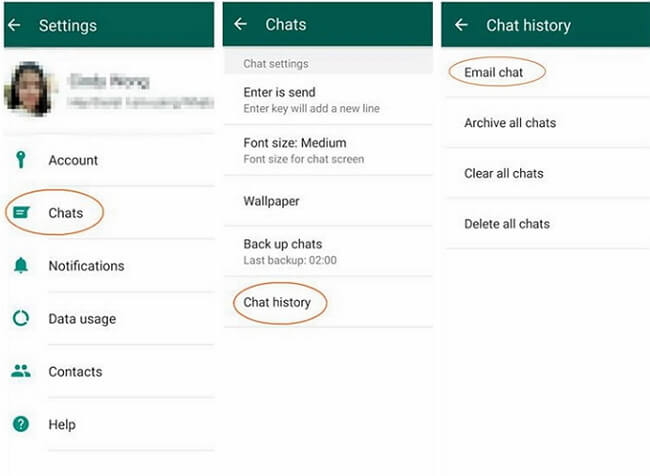 Step 2: Select the specific WhatsApp chat history that you want to transfer and whether you want to attach media or not. Enter your email address and send the attachment.
Step 3: Now on your computer, log into that email address and download the attached messages.
While this process is relatively easy, it is not ideal for larger files and therefore not the best solution when you have of media attachments in your messages.
Method 4. Transfer WhatsApp Messages from Android to PC via iTransor for WhatsApp
iTransor for WhatsApp is a tool designed specifically for WhatsApp data backup, restore and transfer.
Features of this tool are as below:
Supports both WhatsApp and WhatsApp Business data.
Backup WhatsApp regularly without worrying about storage.
Keeps every backup seperately without data overwritten.
Backup can be read as real chats on computer, or also be restored to either the same phone or any other Android or iPhone devices.
This tool supports WhatsApp data transfer between Android and iPhone devices without OS restrictions.
It is trusted by reputable review sites such as iPhone Life, Tech Advisor, MacWorld, etc.

To transfer WhatsApp from Android to your computer with iTransor for WhatsApp, please follow the steps below:
Step 1: Download and launch iTransor for WhatsApp on your computer. Click on "Back Up WhatsApp on Devices" on the left panel.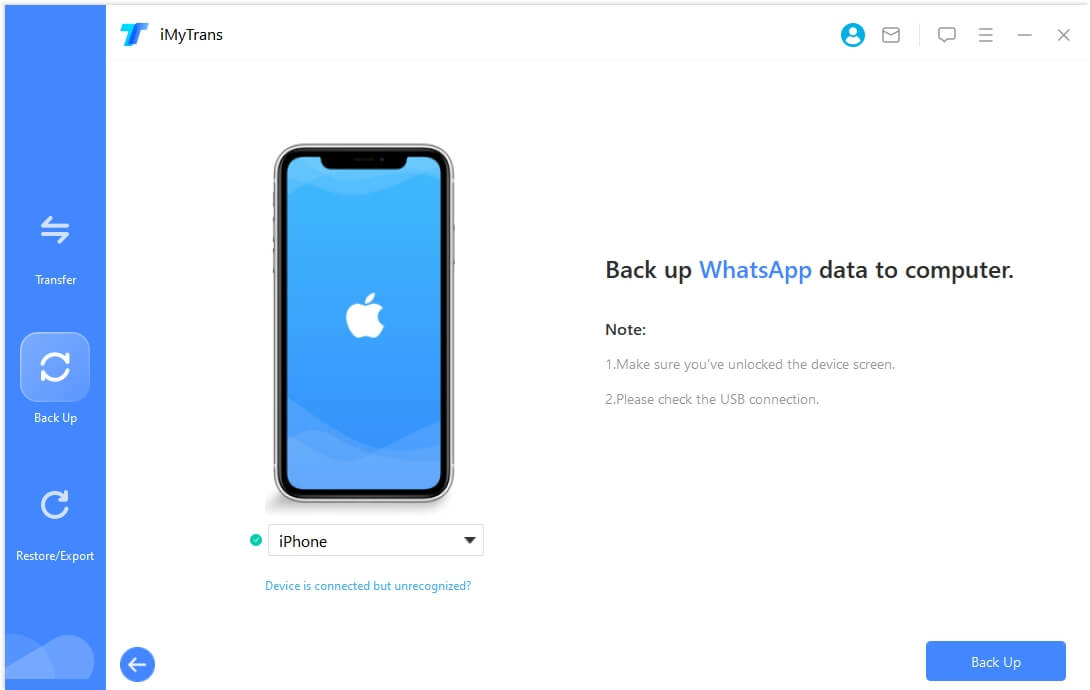 Step 2: Now connect your Android to the computer using a USB cable.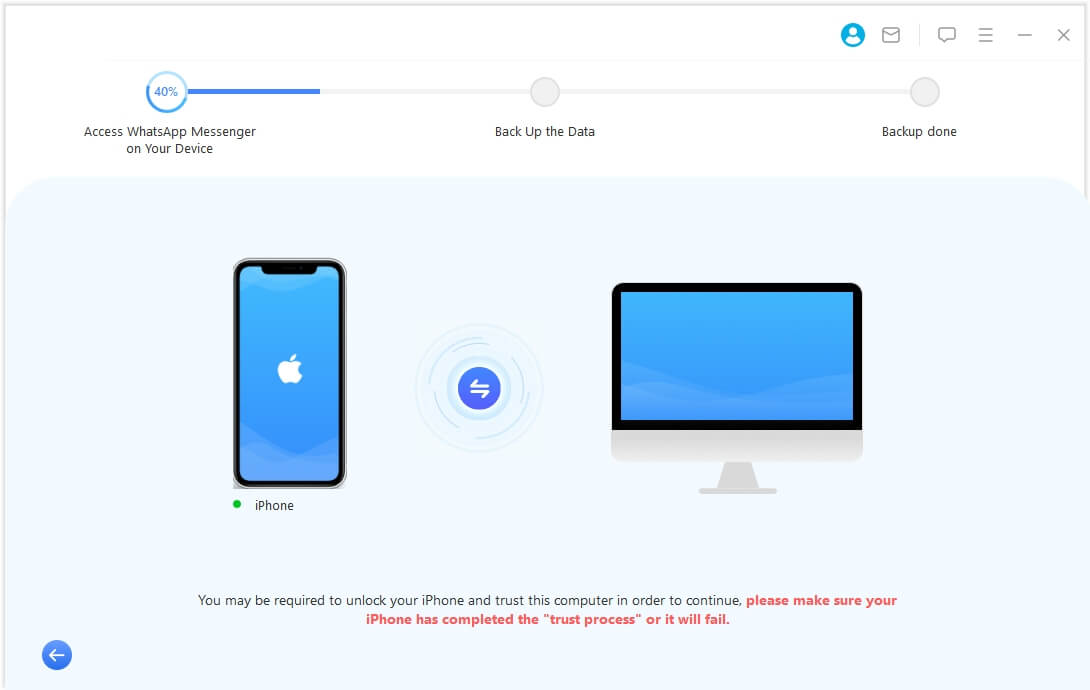 Step 3: All you need is to click "Back Up" button and wait. The backup process will take few minutes to half an hour due to the data size of your WhatsApp.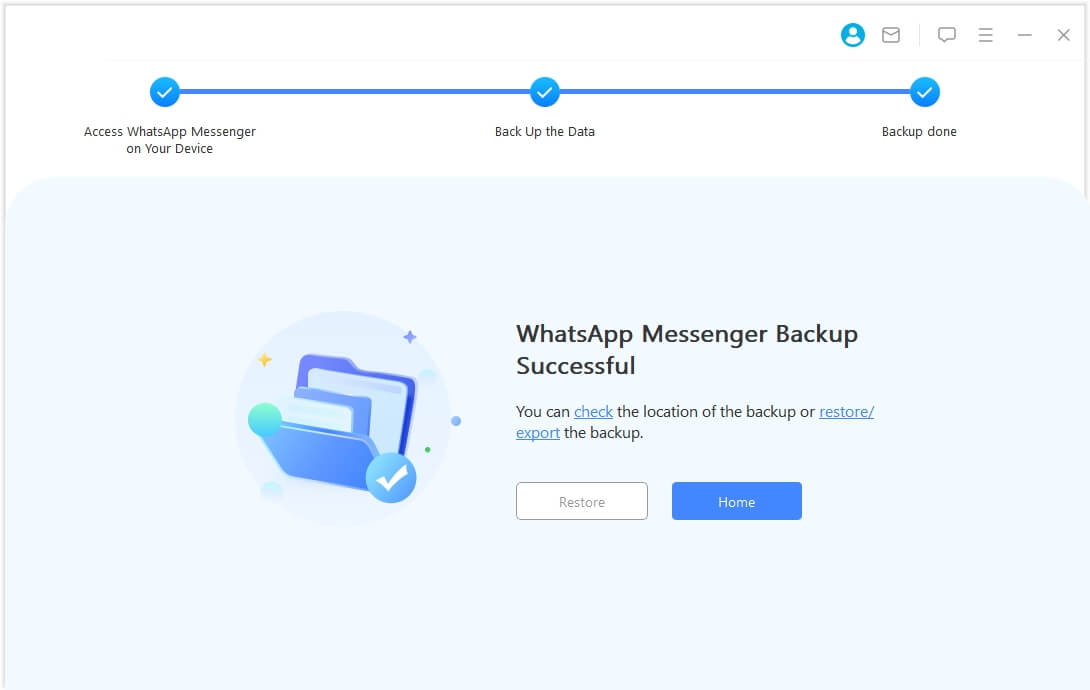 Bonus Tip: After backing up, you can click on "Restore/Export WhatsApp Backup" on the left panel to see the backup you just made.
Every backup will be stored separately on your computer and you can read any one of them anytime you like (for free). And you can later choose the Android backup to restore no matter to an Android or iPhone device.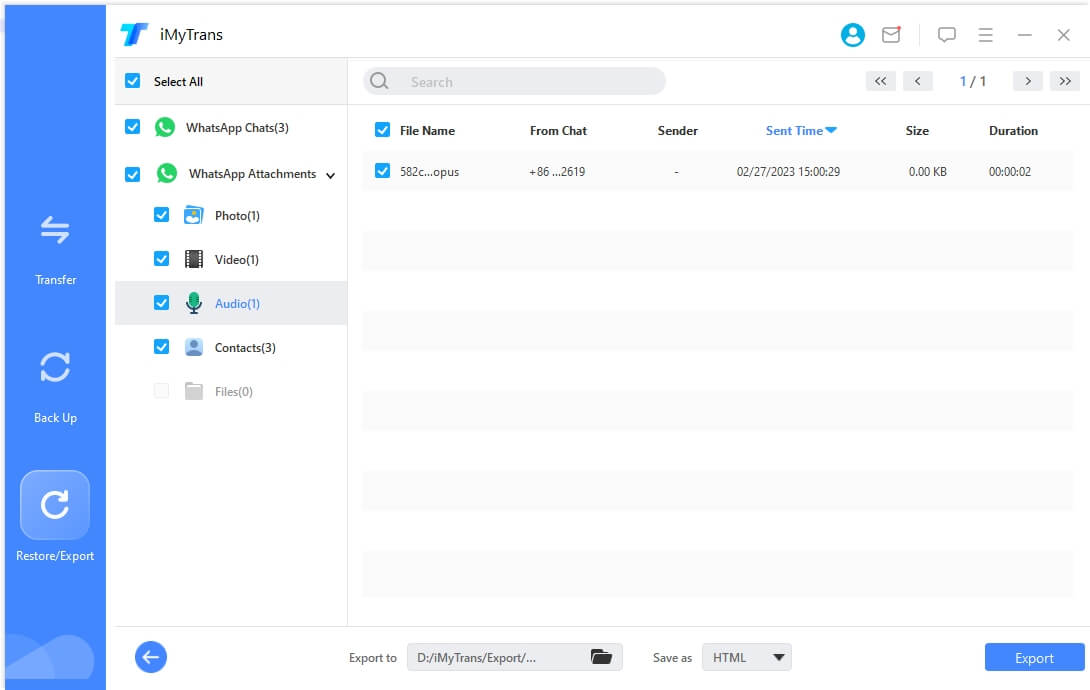 The above are the most effective ways to transfer Whatsapp messages from android to PC. Each one has its own faults, but they all give you a great way to backup WhatsApp messages to PC and free space on your device when you need to.