Communication technology is by far the most important technological invention. And at the heart of sharing information (IT) is the fast messaging apps and chat rooms that allow us to connect with other persons. This instant messaging application allows you to create group chats, chat privately, send videos and audios to a recipient in a few seconds.
They are speedily replacing the custom SMS and MMS, which have often served as the default method of text others. Some of the popular names among instant messaging applications are WhatsApp, Signal, Telegram, Facebook Messenger, etc. In this article, we take a look at the differences between two of these IT giants, WhatsApp and Telegram.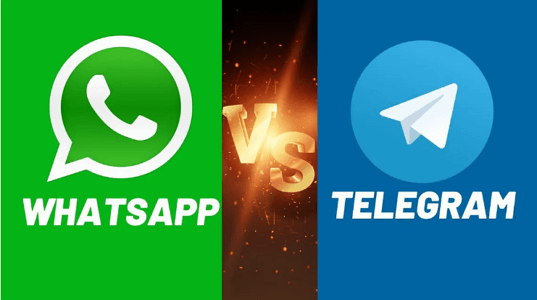 One of the most popular contentions among the users of these instant messaging apps is, Which is better between WhatsApp and Telegram? Their launch maybe four years apart, but the market rivalry between them is undoubted. Follow through to get an expert's insight into their differences.
The Difference Between WhatsApp and Telegram
Both are messaging apps. They both have basic messaging app functions like profile pictures, dark mode, chat rooms, etc. But some of these basic features have been given different innovative improvements by these technology giants. Some of these differences are considered below.
| Features | Telegram | WhatsApp |
| --- | --- | --- |
| Server Storage | Application server storage with a 2GB data transfer limit | Mobile device storage with a 16MB and 100MB data transfer limit |
| Files Supported | Seeks permission to compress the file | Compresses file without request |
| Group Capacity | Up to 200,000 members in a group | Up to 256 members in a group |
| Group Calls | Unlimited number of voice call participants and up to 30 members on a video call | Up to eight members on voice or video call |
| Bots | Official and third-party chatbots are available | Bots are still in Beta Stage |
| Update Frequency | Long use without needing an update | Frequent update on need bases |
| Compatible Platform | For business and relatively small use | For large usage |
Server Storage
Server storage refers to the location for storing user data by each application. The size of user data is then dependent on the location used by the application. For instance, Telegram stores user data on their server, allowing their users to send large files like movies, images, documents, and so on with a size up to 2GB.
On the other hand, WhatsApp stores a large percentage of user data on the user's mobile device. Hence, WhatsApp data sharing is limited to 30 images and a maximum of 16MB of images, audio, and video. However, you can send up to 100MB of a document file.
Files Supported
Telegram has good support for files. It even allows you to choose whether you want your video or image file compressed. But this function is not available on WhatsApp. It decreases the quality of a file such as an image by compressing it before they are sent.
Group Member Number Capacity
Group chats are where users with similar interests can hang out online. They are the replacement for the now obsolete forum chats. There can be up to 200,000 members in Telegram group chats, but a WhatsApp group chat can only have 256 members.
Group Calls
Group calls are similar to group chats. But Telegram seems to have advanced Group call functions. An example is that during voice chat, group members can leave or join as they choose. And it can accommodate an unlimited number of participants. However, group video call has a limit of 30 people. And on WhatsApp, the voice and video calls are limited to 8 people.
Bots
Bots are software programs with pre-defined tasks and functions. Bot services on WhatsApp are still in the developing and testing stages. But Telegram has official and third-party chatbots for different tasks. For instance, they allow you to create anonymous or public polls, games, and quizzes and even share posts from other social networks.
Update Frequency
Software updates are important to add new features, but WhatsApp does it a bit too much. WhatsApp updates are very frequent, and they force users to download their latest versions if they do not want to risk losing access to their chats. But you can use your Telegram for a long time without updating it.
Compatible Platform
While Telegram may have shown better features in the six features mentioned above, WhatsApp is still the more popular. WhatsApp has user-compatible features like WhatsApp business, email marketing, improved design, user experience, and status.
Telegram allows you to use more than one profile picture to make up for the much-liked WhatsApp status or story. But these two features are worlds apart. Again, Telegram announces the presence of every new contact to members of that user's contact list, which can be annoying.
Here are the other user-compatible features of Telegram. You can keep messages in the draft. That way, you can access them from different devices. Telegram also allows chat folders for categorizing your many chats if you have so many chats.
There is also the Telegram passport; it is an authorization method that helps keep your ID and share it with services that may need them. Another user-compatible feature is the username. The difficulty comes when you need to identify a user whose contact you do not have. Finally, Telegrams allows you to edit your messages after you have sent them.
WhatsApp vs. Telegram Security: Is Telegram Safer Than WhatsApp?
Both messaging apps have two-factor authentication. That way, you can lock your chats with your fingerprint or a private passcode. They also have end-to-end encryption. But the difference in their end-to-end encryption is that Telegram's end-to-end encryption is only for secret chats.
In addition to that, messages on Telegram secret chat cannot be forwarded. And it sends out an alert if you want to take a screenshot. But users can easily bypass the alert. Telegram allows you to delete messages sent to group chats for yourself and other users to cover the lack of end-to-end encryption.
If you send a file by error, you can easily delete it. There is also a self-destruct or auto-delete timer feature for messages. You can check the app settings to activate these security features.
For WhatsApp users, there is a security concern. The company announced that it would be giving Facebook access to some of the user data.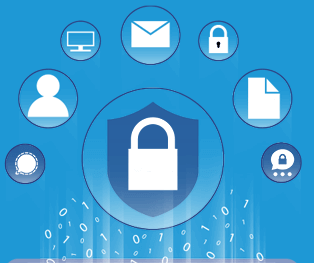 WhatsApp vs. Telegram Privacy: Is Telegram Better Than WhatsApp in Privacy?
Telegram messages are stored on the cloud through their server; hence, they can be accessed from any connected device. But WhatsApp is restrictive for multiple devices.
Both WhatsApp and Telegram users cannot use the same phone number on two devices to create a new account. Furthermore, on privacy, WhatsApp allows more control on your chat's read receipt than Telegram. In fact, there is no way for Telegram users to disable their read receipts.
Bonus Tip: How to Recover Deleted WhatsApp Messages
Have you accidentally deleted WhatsApp messages? If you have, don't worry. There are so many ways to recover the lost data. We have summarized the ways to recover deleted WhatsApp messages on iPhone and Android. Probably you will get back the data you need.
Conclusion
WhatsApp is four years ahead of Telegram, based on the year each app was launched, 2009 and 2013, respectively. But this article shows that age is just a number as regards the features. WhatsApp has tailored its instant messaging services to accommodate basic conversations and interactions.
On the other hand, Telegram is best suited for large educational and other professional meetings. You can also use it to share or get large files like movies. When their security and privacy measures are placed side-by-side, WhatsApp is considered more superior. Over time, WhatsApp has been said to exhibit the take it or leave it attitude, which users do not like.