I am a user interested in software related to Apple. Besides, I have a good understanding of solving problems of various features on Apple. But due to the iCloud activation problem, I couldn't. Thus, I tried different tools that could help me deal with the problem, and then finally I decided to write a software review about Cocosenor iBypass Tuner, which claims to bypass the iCloud activation lock successfully.
This article will be discussing Cocosenor iBypass Tuner in the following paragraphs. Besides, I will also introduce an efficient and excellent alternative to bypass iCloud activation.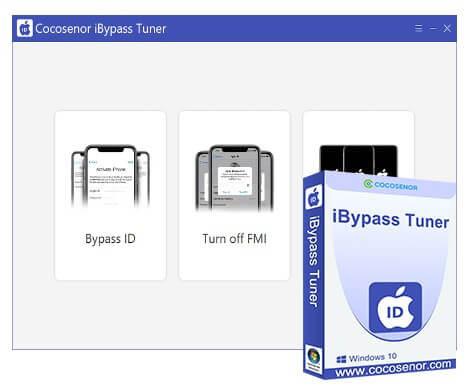 What is iCloud Activation Lock
iCloud activation lock is a special feature of Apple devices, that is designed to limit the opportunities of resetting, stealing, and activating on iPhone by others without the original owner's permission. Thus, activation lock keeps your Apple device in security and provides chances for you to find out your device.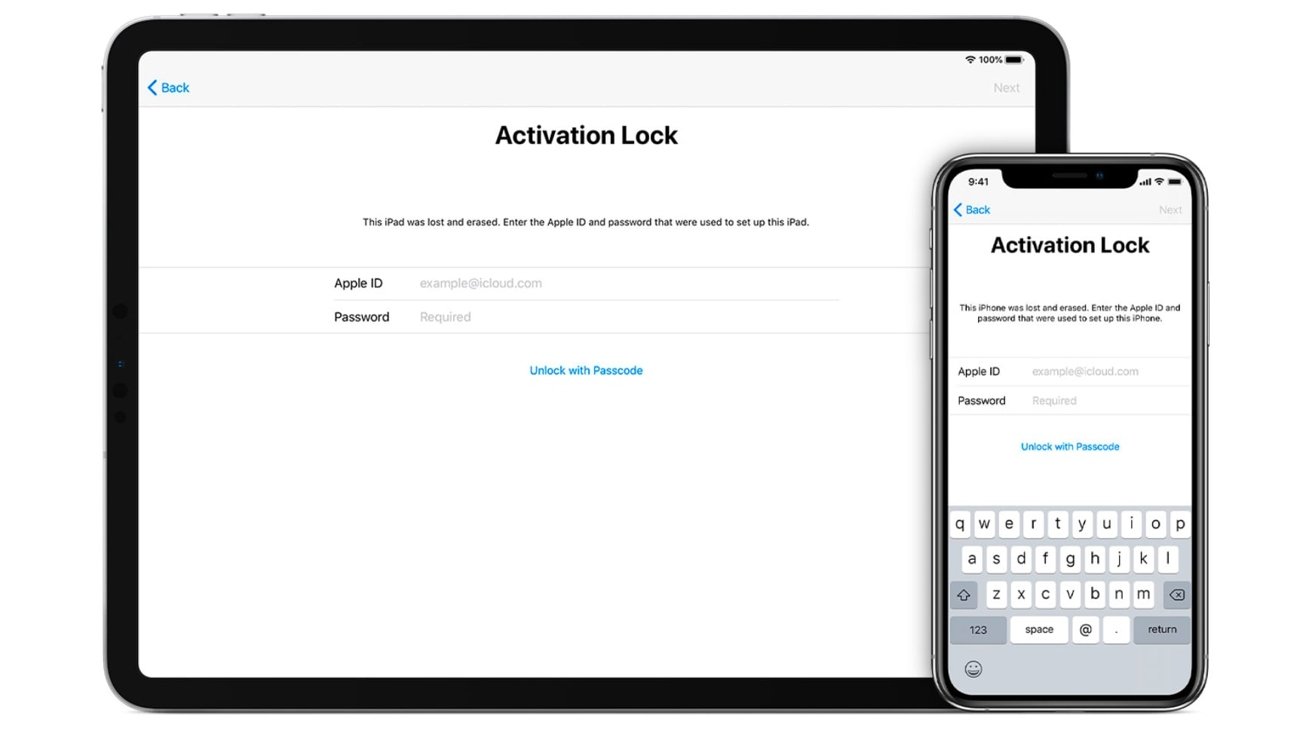 The iCloud activation lock works with "Find My iPhone (FMI)." After the FMI feature is turned on, the iPhone will appear the iCloud activation lock automatically. It requires the user to enter the correct iCloud passcode to unlock the iPhone.
However, some users have faced iCloud activation lock in several reasons. For instance, they have forgotten their iCloud password, they couldn't turn off FMI or they bought a second-hand iPhone from others. At that time, it is important to have a useful tool to bypass the iCloud activation lock.
Comprehensive Review of Cocosenor iBypass Tuner
Cocosenor iBypass Tuner describes itself as a professional and easy-to-use iDevice bypass tool. In the product's description, it's said that the user can bypass Apple ID and turn off FMI and remove Apple ID without a password. Besides,the software guarantees to send money back if the consumers are not satisfied with the tool within 30 days, and it's 100% security to use.
How Does Cocosenor iBypass Tuner Work?
The Cocosenor iBypass Tuner is downloaded for free, but you need to pay for the full version. Here are the steps of using Cocosenor iBypass Tuner.
Step 1 Launch it on a Windows computer, connect your device to the software, and select the mode you need.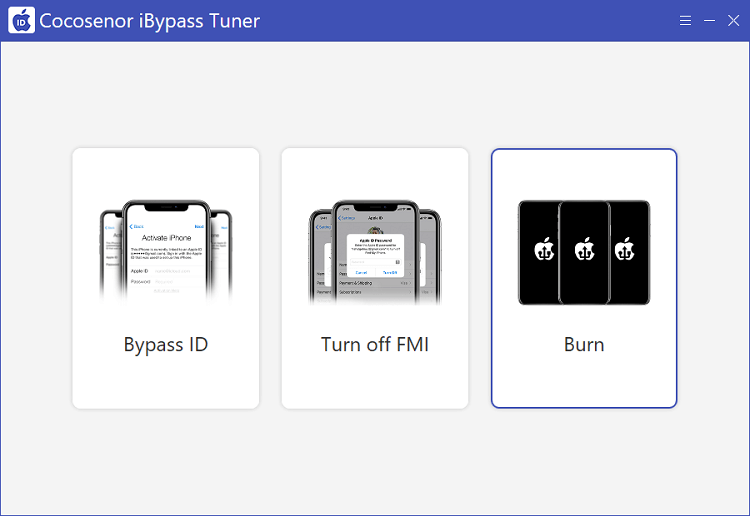 Step 2 Create a jailbreak disk and wait for it completed. (The details on this step see the software page guidelines.)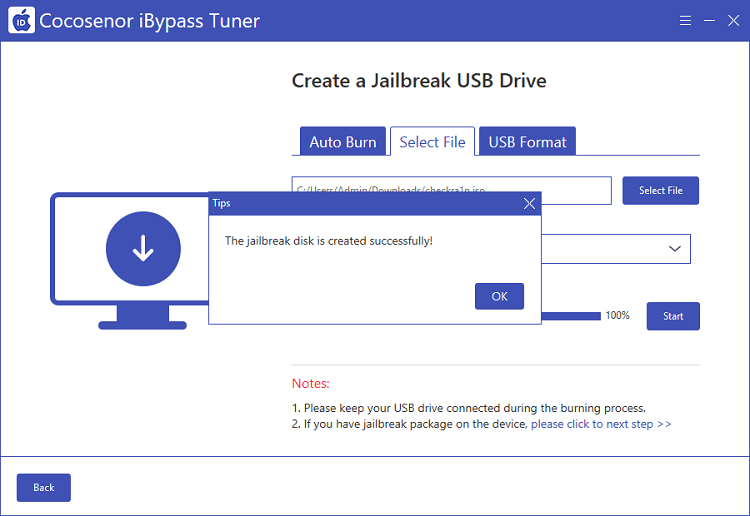 Step 3 Choose "Bypass ID" and connect your device to the computer. Then, click "Start."
Some steps are cumbersome and complicated. It requires me to choose "Burn" to download a jailbreak first, and then go back to the original page to select the feature I want to use. Moreover, the guide claims it only takes a while for bypassing the iCloud activation lock. However, I can't bypass the activation successfully on my iPhone 12.
Reviews of Cocosenor iBypass Tuner
When we search the reviews about Cocosenor iBypass Tuner, we can only find out the reviews from its official website.
However, when we turn to search the professional software review authorities like Trustpilot, we cannot find any results about cocosenor.com.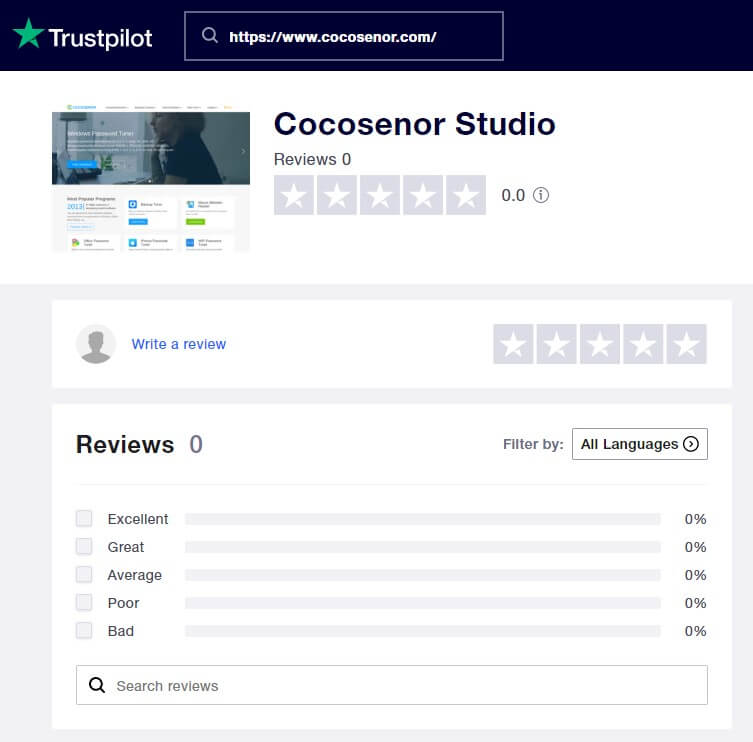 Note
In that case, I suggest you thinking twice before using this software.
FAQs about Cocosenor iBypass Tuner
Question 1
How much should I pay for Cocosenor iBypass Tuner?
It costs a user $19.95 for once to use it.
---
Question 2
Does Cocosenor iBypass Tuner support all kinds of versions on iPhone?
The "Bypass ID" feature supports iPhone 5s-X, and the "Turn off FMI" feature, it supports iPhone 6s-X. The supported versions are not only limited but also older. It can't offer a good experience for users because of its lower support rate.
---
Question 3
Can I remove my iPhone screen lock by using Cocosenor iBypass Tuner?
No, you can't. Because Cocosenor iBypass Tuner only supports bypassing iCloud activation lock, turn off FMI.
---
Question 4
I have an iPhone 11, can I use Cocosenor iBypass Tuner to bypass my iCloud activation lock?
No, you can't. Because Cocosenor iBypass Tuner doesn't support the versions above iPhone X. There is an alternative of Cocosenor iBypass Tuner, which is iMyFone iBypasser. This tool currently supports iOS versions below 14.8. It is an superior alternative to Cocosenor iBypass Tuner.
Besides, iBypasser can also remove your screen lock and bypass iCloud activation if you forget the screen password. The software successfully solved my problem, and I will introduce this tool in the following part.
---
Question 5
Does the feature named "Bypass ID" refer to bypassing Apple ID? Besides, is that "Burn" feature safe enough?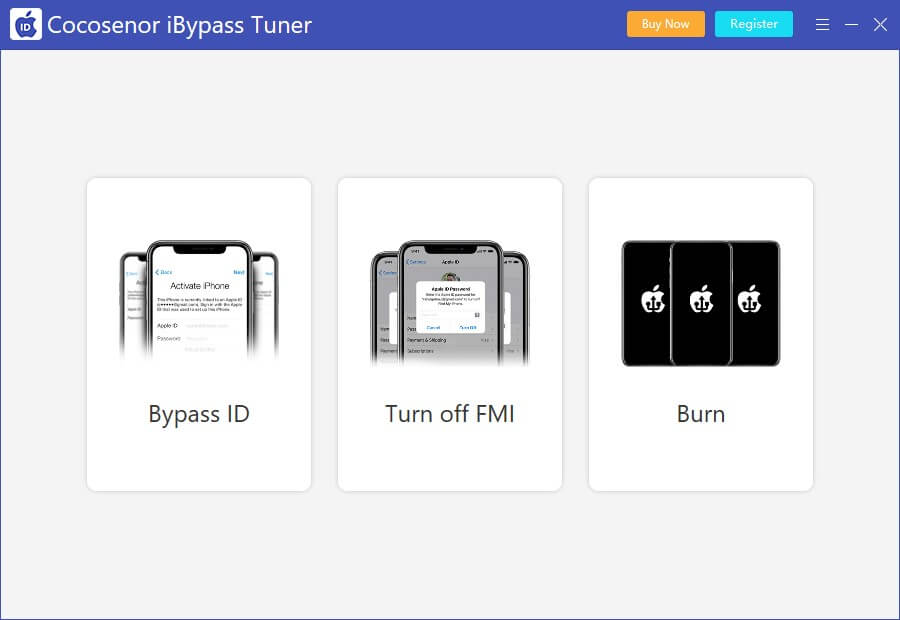 No. The feature "Bypass ID" is to bypass the iCloud activation lock. I am also confused about this feature name and its description "bypass Apple ID/Activation Lock." Because we generally refer the activation lock to iCloud activation lock and Apple ID to Apple account. We seldom mix them up, which will make people feel unprofessional.
The "Burn" function is going to create a jailbreak USB dreiver. It's safe to use. However, compared to the other tool like iMyFone iBypasser, its features introduction looks clear and simple, the design of Cocosenor iBypass Tuner looks like existing a huge security risk.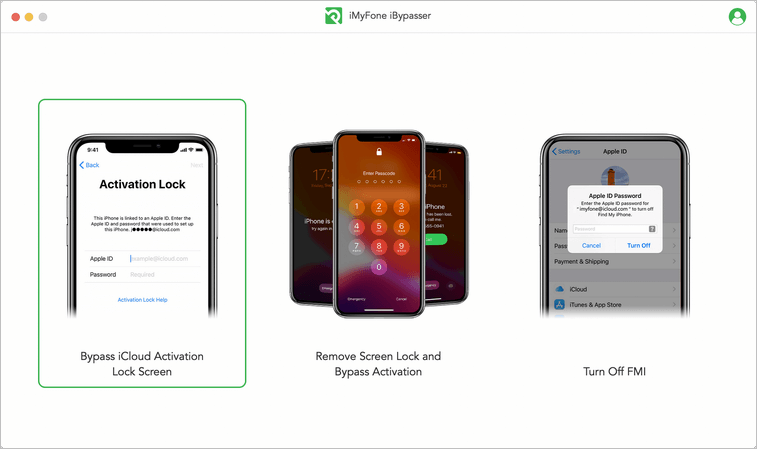 Moreover, by comparing the software design of Cocosenor iBypass Tuner with iMyFone iBypasser, I found that the Cocosenor iBypass Tuner is plagiarized from iMyFone iBypasser design and features.
The following is a comparison chart of some product pages:
1

The Comparison of FMI Interface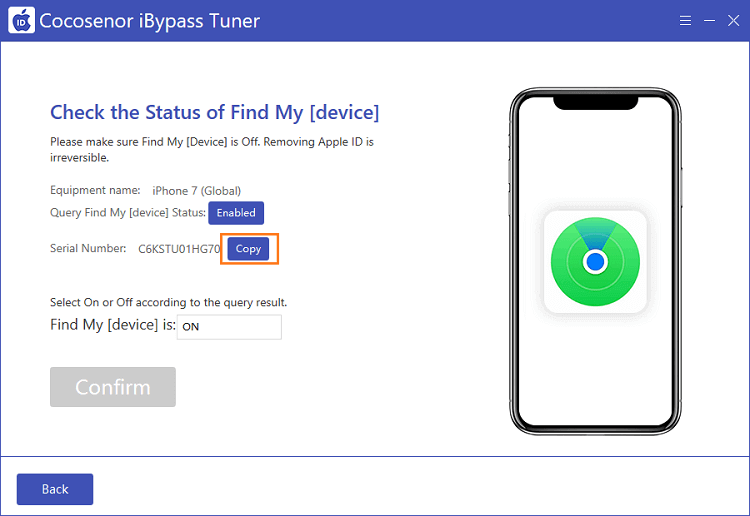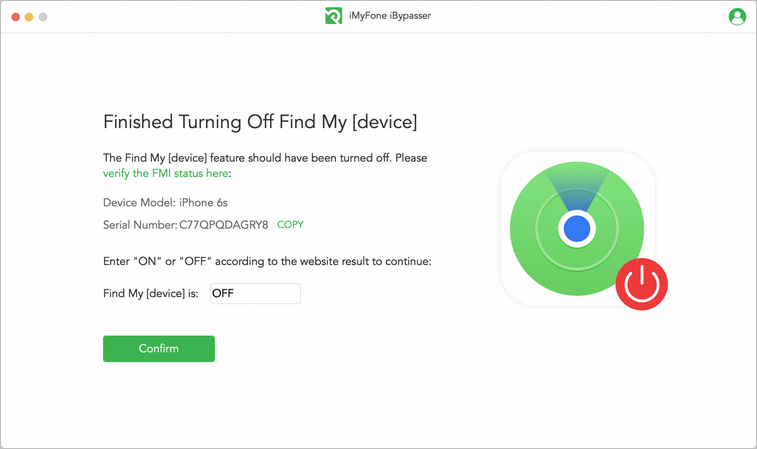 2

The Comparison of Complete Interface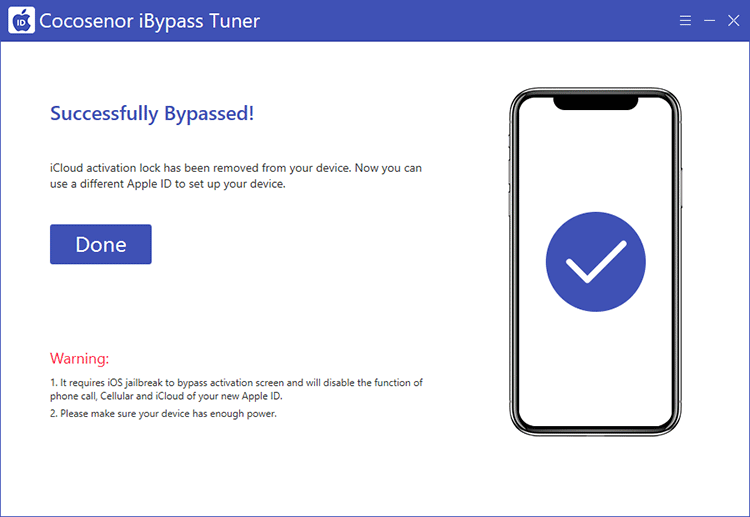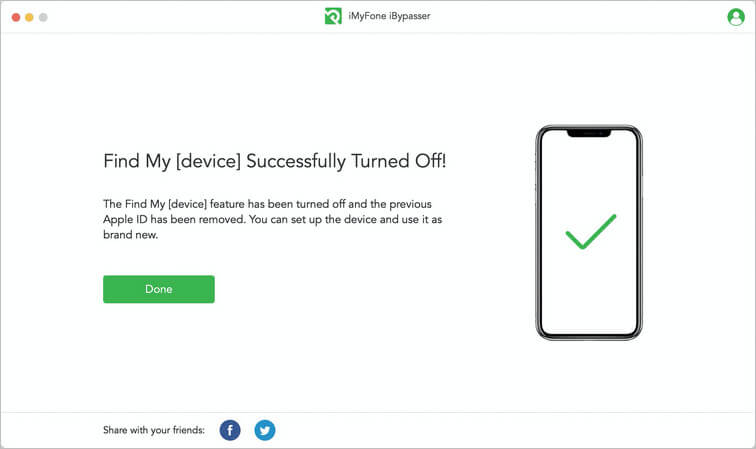 After comparison, we can conclude that iMyFone iBypasser has more details than Cocosenor iBypass Tuner, and it also makes people feel that it is safe to use. Because it offers more detailed instructions, sharing this software on social platforms button, and also provides Contact Customer Support and chatbot services. What's more, we can also find the reviews of iMyFone from Trustpilot, we can find the result. From this aspect, iMyFone iBypasser is more trusted.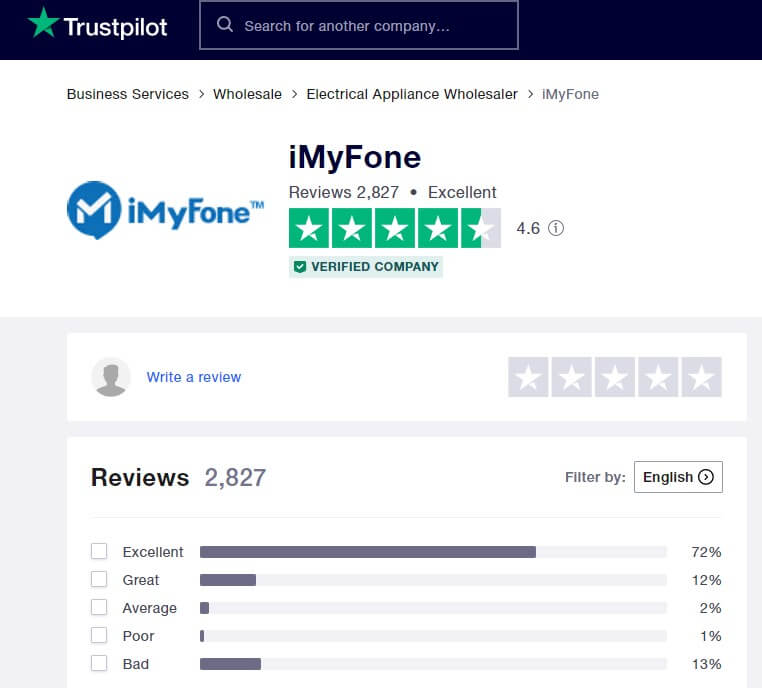 Finding a reliable iCloud activation lock removal service is a real challenge. Many services promise a lot but deliver a little. Almost free software is useless, and even some paid software is plagiarized. When the software function is useless, it is difficult for consumers to get a refund because the after-sale service is terrible.
Best Alternative to Cocosenor iBypass Tuner
iMyFone iBypasser is an excellent iCloud activation lock removal software that is better than Cocosenor iBypass Tuner. iBypasser can be used to bypass Apple activation lock appearing on locked secondhand iPhones.
If your device is already stuck on the screen showing "Activation Lock," select the "Bypass iCloud Activation Lock Screen" mode in iBypasser that can solve the problems within minutes. Thus, it is easy for everyone to use iBypasser to bypass iOS versions efficiently.
Steps to Use iMyFone iBypasser to Bypass iCloud Activation Lock
Step 1.Download and install iMyFone iBypasser on your computer, select the "Bypass iCloud Activation Lock Screen Mode" and click "Start". Connect your iPhone to the computer with a USB cable.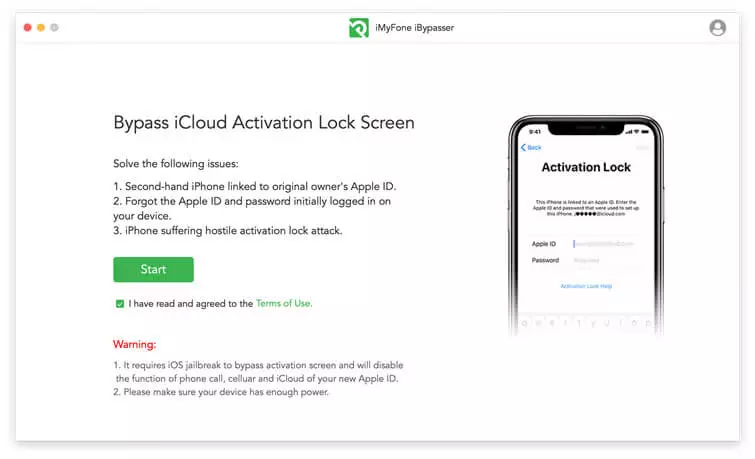 Step 2. On Mac Version, download a jailbreak package that helps you jailbreak your iPhone.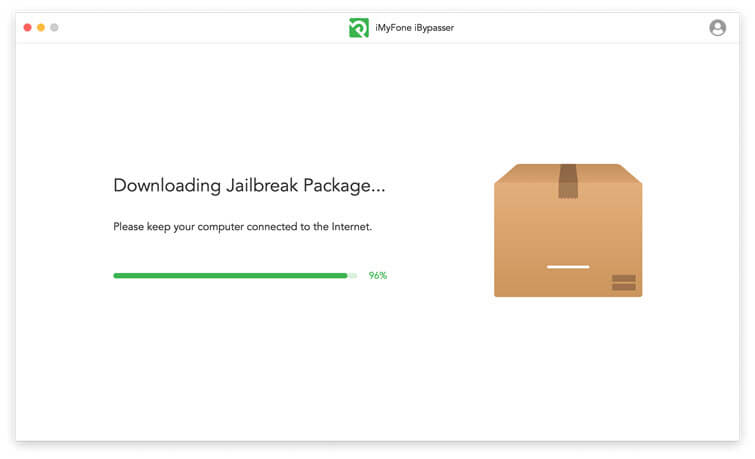 Step 3. Follow the onscreen instructions and click "Start Bypass" to continue.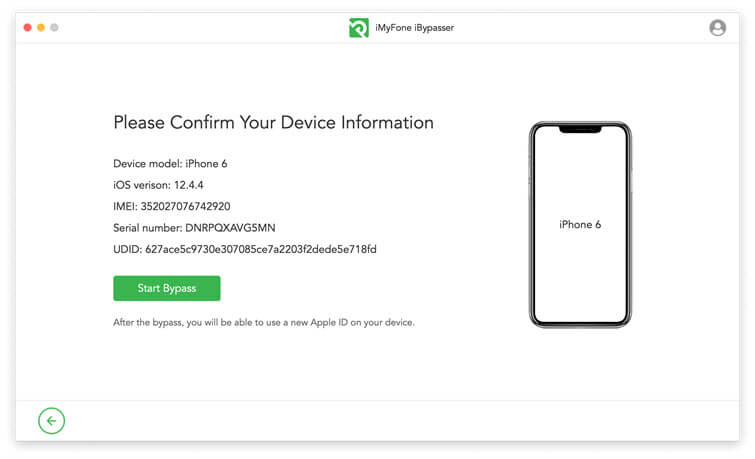 Step 4. Wait a few seconds, iBypasser will rapidly bypass the Apple activation lock screen.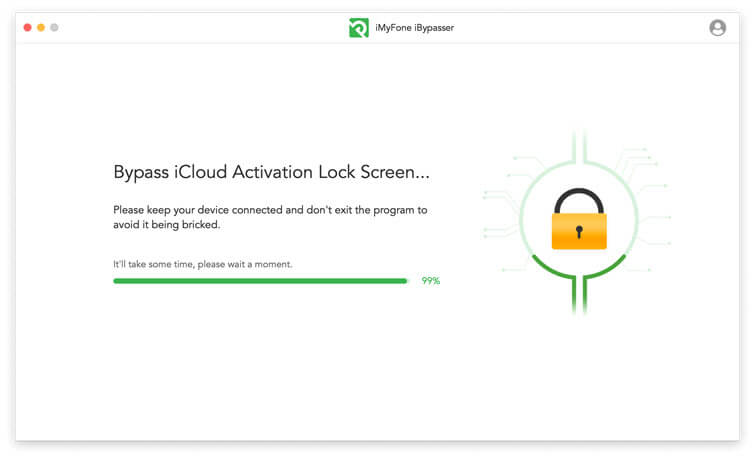 Step 5. When the bypassing process is done, you can sign in with a new Apple ID, and fully access your device to enjoy all features.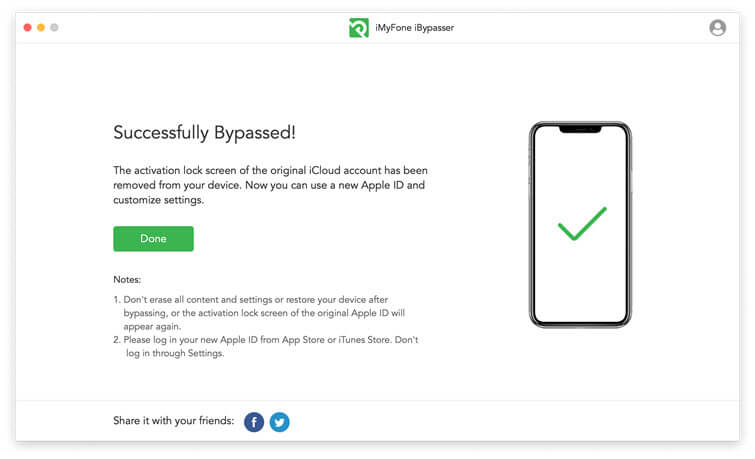 Conclusion
Above what has been discussed, we can conclude that iMyFone iBypasser is more reliable. I believe you will agree with me that iMyFone iBypasser beats Cocosenor iBypass Tuner in every aspect.
Thus, choose the genuine version, choose iMyFone iBypaaser now. You can download for free and use the free trial version to bypass the iCloud activation lock on your device.