Sometimes our device is locked, and it cant be used from one network to another. You might have seen many locked second-hand devices that cannot be used. You can ee unlock it with our guide. If you want to unlock your device so it can be ready for any new network, we can help you out!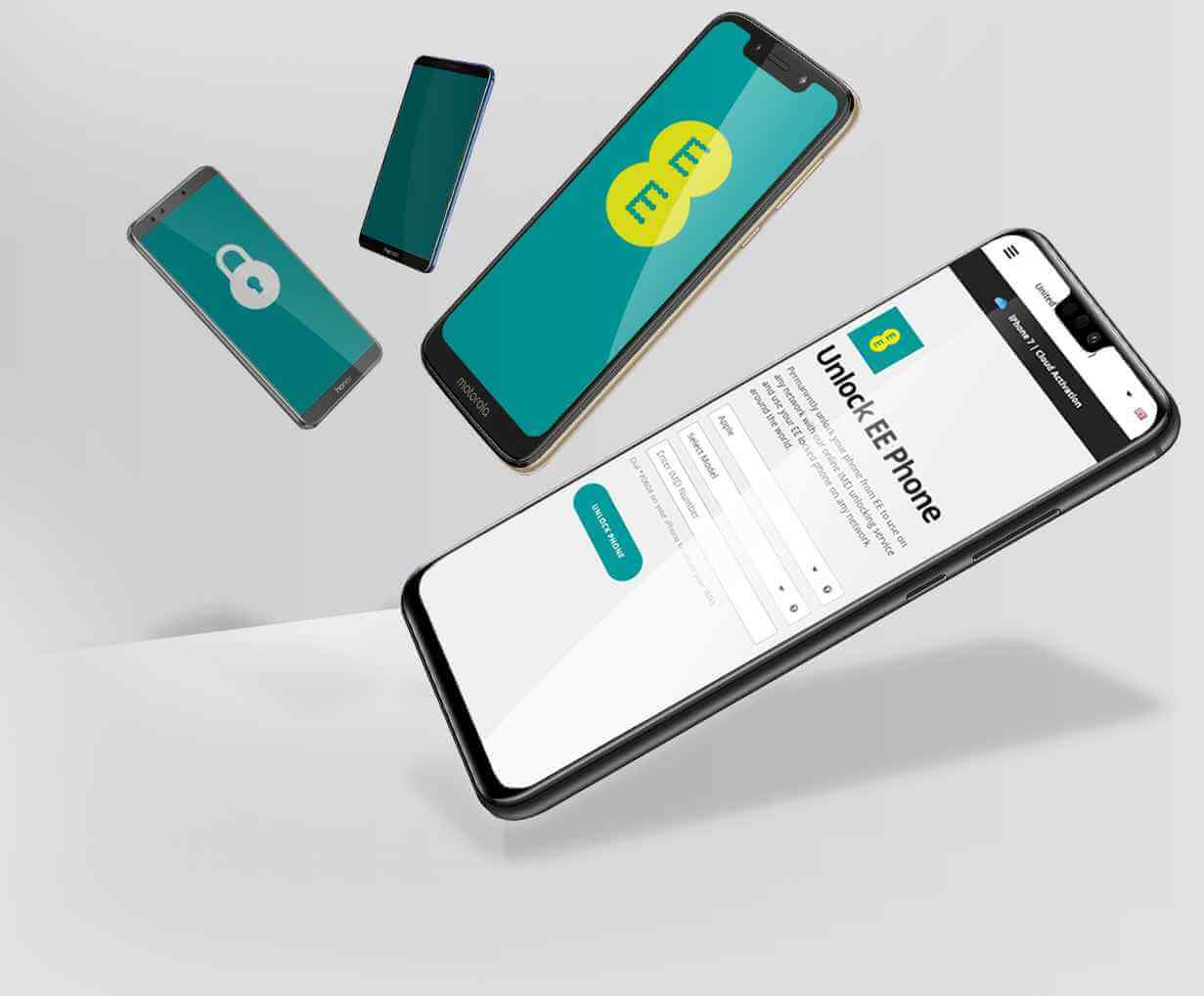 Part 1: Know Something about Unlocking EE Phone
You are on the very right platform if you want to know how to unlock your devices. We will give you a step to step guide over here. Before you start to unlock ee phones, make sure you have everything you need.
1

What do I need to unlock my phone?
Why is there a need to unlock your phone? The first thing you want to make sure of is that the device has the latest software and is updated. You can easily check by connecting the device to iTunes using your PC, laptop, or Mac device.
Well, the devices get restricted, and you are unable to connect to a network using the device. One of the biggest reasons to unlock the device is to be easily able to use it by inserting a different SIM card. As a user, you will wish for continuing the use of the previous provider with a mobile device and can wish to connect with any foreign network by a prepaid subscription.
Then after the confirmation about the Apple device, you will need to follow some extra steps, and you will be all set to unlock the device.
2

How much does it cost to unlock an EE phone?
Here an important thing that you need to keep in mind is that if your device is 'jailbroken,' then unlocking it can damage it. EE will not be held any more responsible for the faults or errors that will occur.
EE charges some amount for unlocking the devices, but you can also unlock your device for free using EE now. So, you will not worry about paying a penny unless it will cost to dial the customer support number.
Following are the plans through which you can pay:
Pay monthly plans
Pay as you go or Flex plans
Second-hand phones
EE small business device

Pay monthly plans
How you can easily unlock an EE by paying monthly device. You can easily unlock the monthly pay device until:
For EE Small Business customer.
For any account holder for number and device.
You have the device for at least 6 months.
Your bill is up to date, and you have paid a recent bill.
The device you use is not reported as stolen or lost.
You will be charged almost £8.99 for unlocking the EE pay monthly device, just in order to stay in contact. But if you are out of contract, our software can easily unlock EE phones for free.
Pay as you go or Flex plans:
You can unlock the EE device by pay-as-you-go plans. We can unlock your device with Flex plans. Make sure the device is a must on the EE network. It will cost almost £8.99 using flex plans.
Second-hand phones:
How can you unlock the second-hand device? You can easily unlock EE devices if you have owned them before. Make sure that the device is not owned for more than 6 months and it is not reported as stolen or lost. You will be charged almost £8.99 for unlocking a second-hand EE device.
EE small business device:
You can contact customer services from your EE device. The number is 150 to dial. But sometimes, you will not have an EE device; you can call at 0800 956 6000. The small charge to unlock the EE Small Business device is almost £8.99. The charges will be applied for both new and second-hand devices.
3

How long does it take to unlock an EE phone?
You can easily unlock the EE devices within almost 72 hours if you use our software. But it will take almost 10 days if you contact the manufacturer.
There are some specific devices that are now automatically unlocked. So, if the device is from OnePlus, Oppo, Google Pixel, etc. Then it is already unlocked. But if your phone is locked, you can use our app.
If you prefer, you can call EE's Customer Careline by dialing 150 from your EE phone. It's free to call or costs 25p per call if you're on Pay As You Go. You can see all EE contact numbers here.
4

Is it legal to unlock an EE phone?
Yes, in many countries, it is legal to unlock the phone. But don't confuse it with unblocking. Unblocking a phone is totally illegal. You must know that a phone is blocked typically when someone reports it's missing or stolen. This is the reason why you must make sure that your phone is not before you start to unlock it.
Part 2: How to Unlock My EE Phone
There are some things that are required so you can unlock your phone. The required things include the model, the phone number, manufacturer, and IMEI Number. If you do not know what an IMEI is. Then it is a unique number given to every phone. If your device shows two IMEI numbers, then it is unlocked already.
1

Check If Your Phone Can Be Unlocked Automatically
There are certain cases in which your phone can be unlocked automatically. Firstly, there are many android companies that have already unlocked their phones. But if you have an iPhone or a certain company that requires extra security, then you will need to unlock the device.
You can easily check to unlock status of your EE device automatically by texting UNLOCK to 150. You will be notified whether your phone is locked or unlocked.
2

Unlock EE Phone via EE Official Service
To unlock the EE device by an official service, you will need to dial the customer care service of that EE device. It will take up to almost 10 days to unlock your phone. After 10 days, you will see your device unlocked.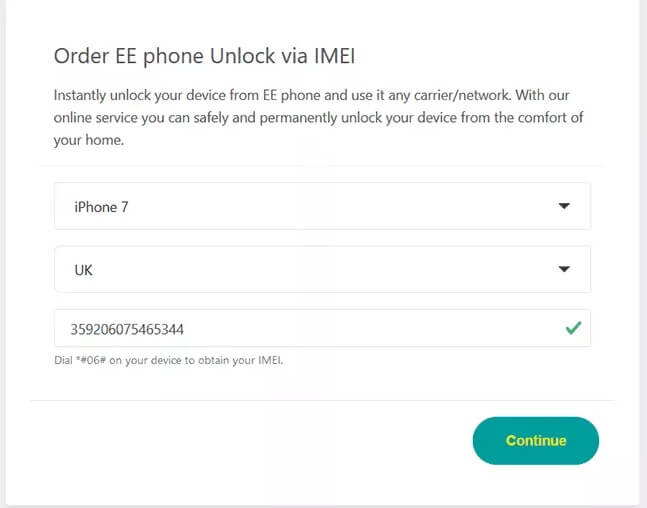 3

Using iMyFone iBypasser to Unlock EE [Easiest]
We have a solution to unlock your device for free. It is by using the iMyFone iBypasser app. You can instantly unlock the device using our software.
iMyFone iBypasser is a software program. It bypasses all iCloud activation processes on iOS devices such as pads, iPods and iPhones. You can use the iMyFone iBypasser to unlock devices without forgetting the passwords.
Moreover, if you want to unlock sprint phones and change carriers for local or international travelling, use iBypasser.
Here is the video tutorial to unlock carrier-locked iPhone with iMyFone iBypasser.
Steps to Bypass iPhone SIM Lock
Step 1. Download and install iMyFone iBypasser on your Mac or Windows. Open it and choose "Remove iPhone SIM Lock" and hit Start.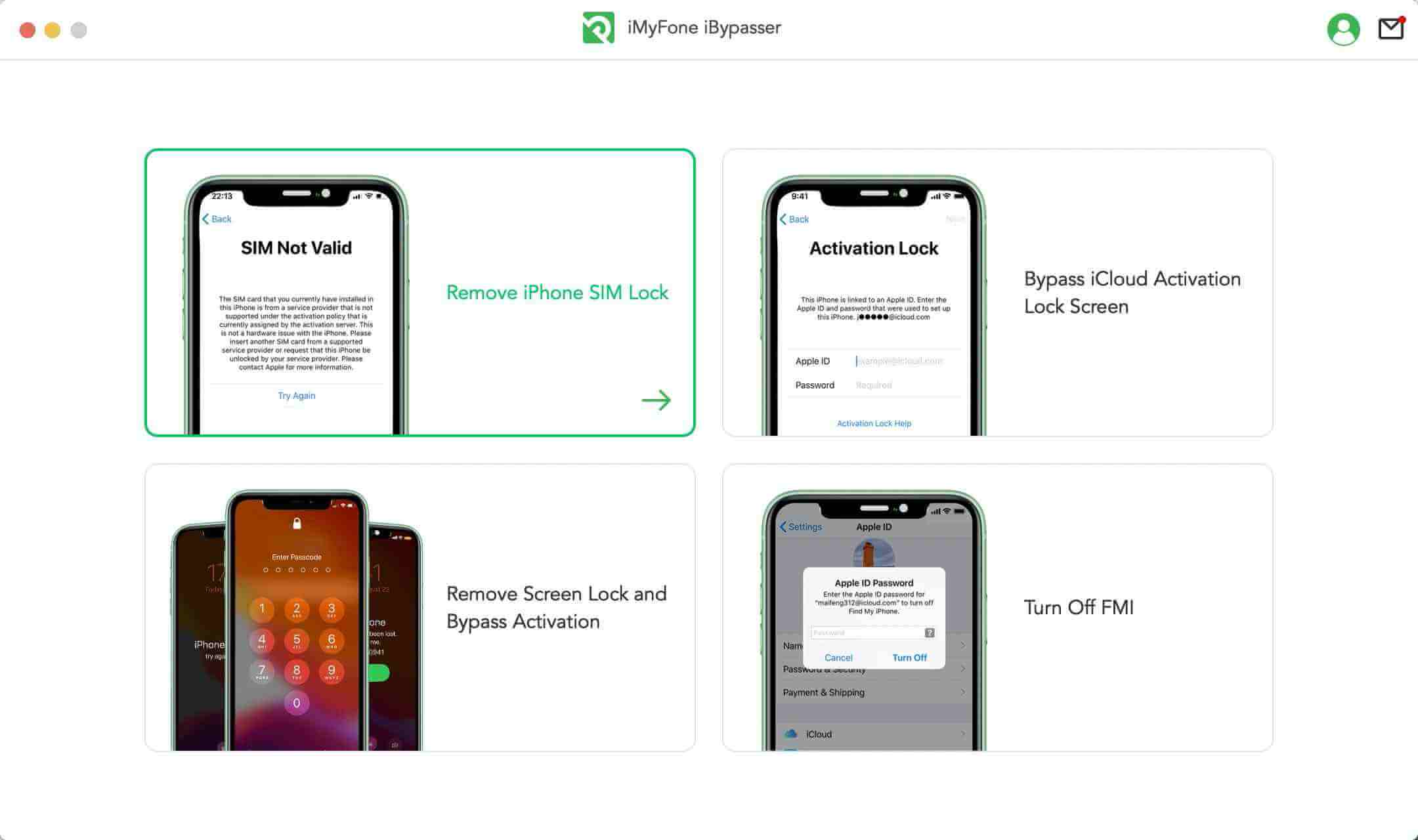 Step 2. Connect your iDevice to PC with USB cable.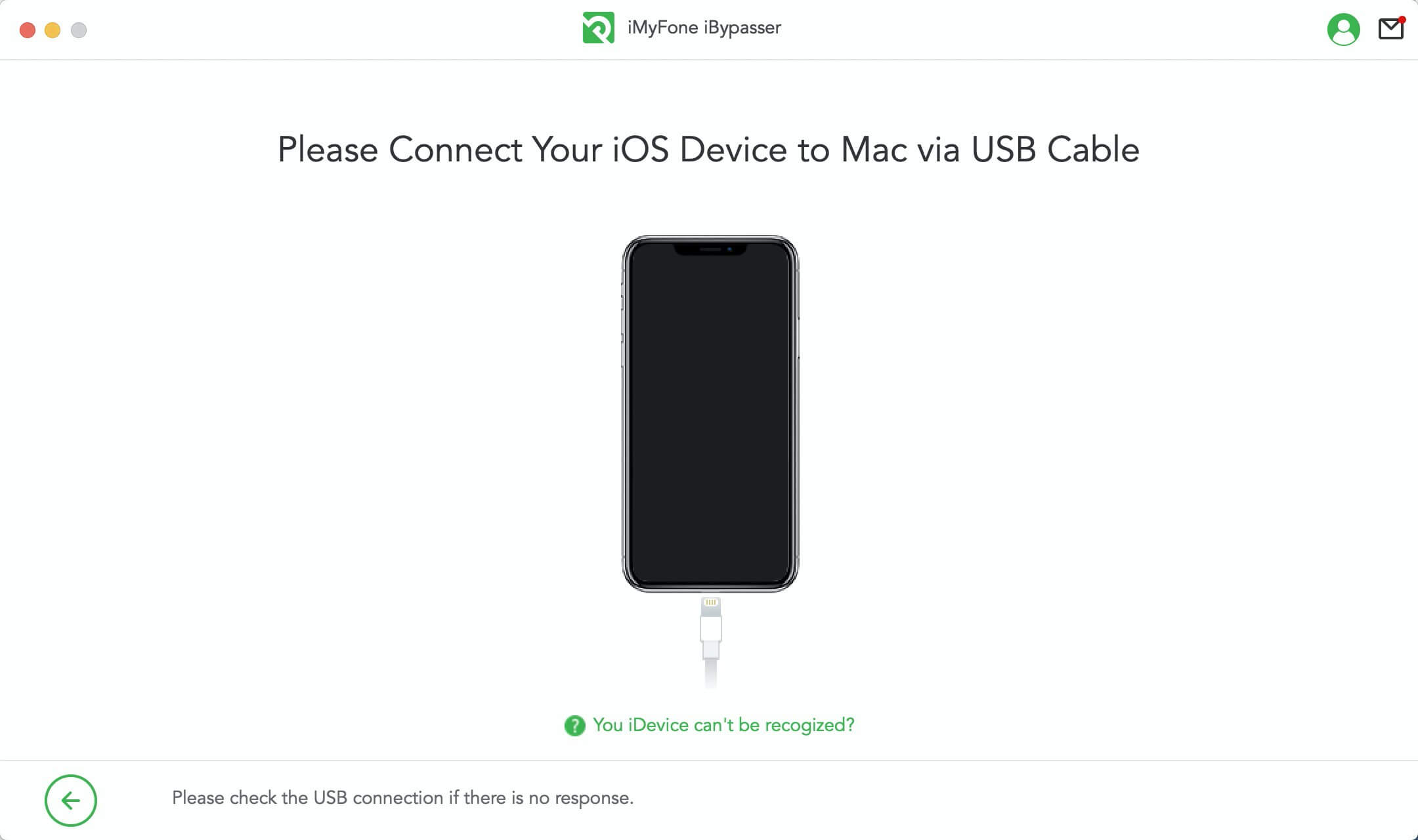 Step 3. Click Next to jailbreak the device.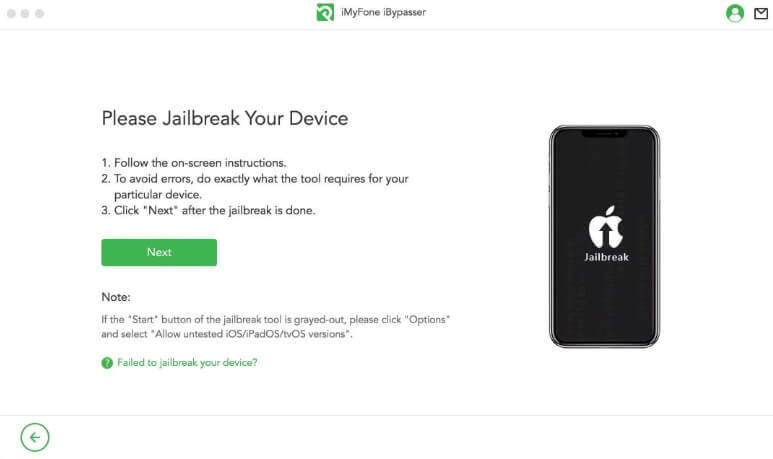 Step 4. Comfirm your device's information.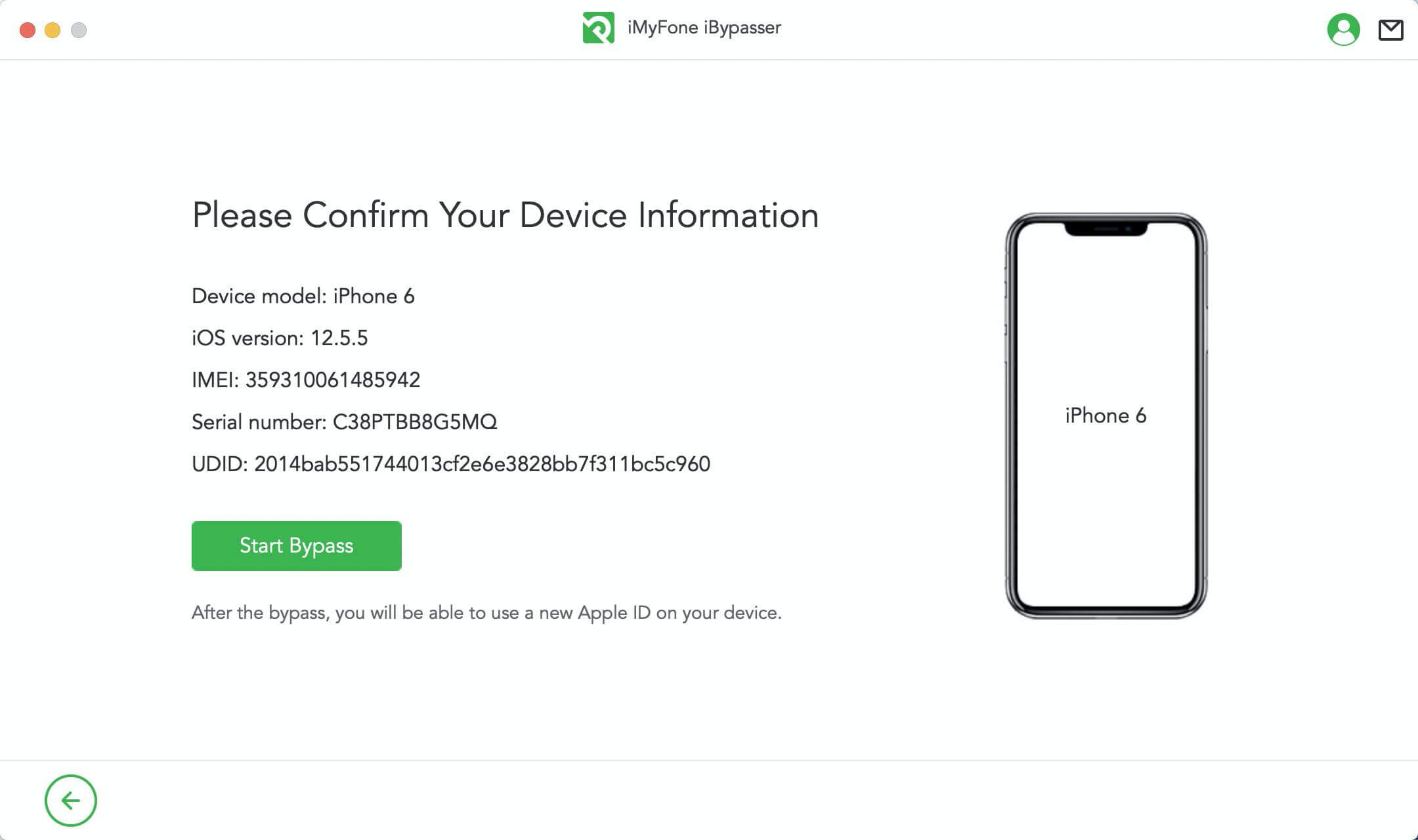 Step 5. Wait a minute to unlock the SIM lock.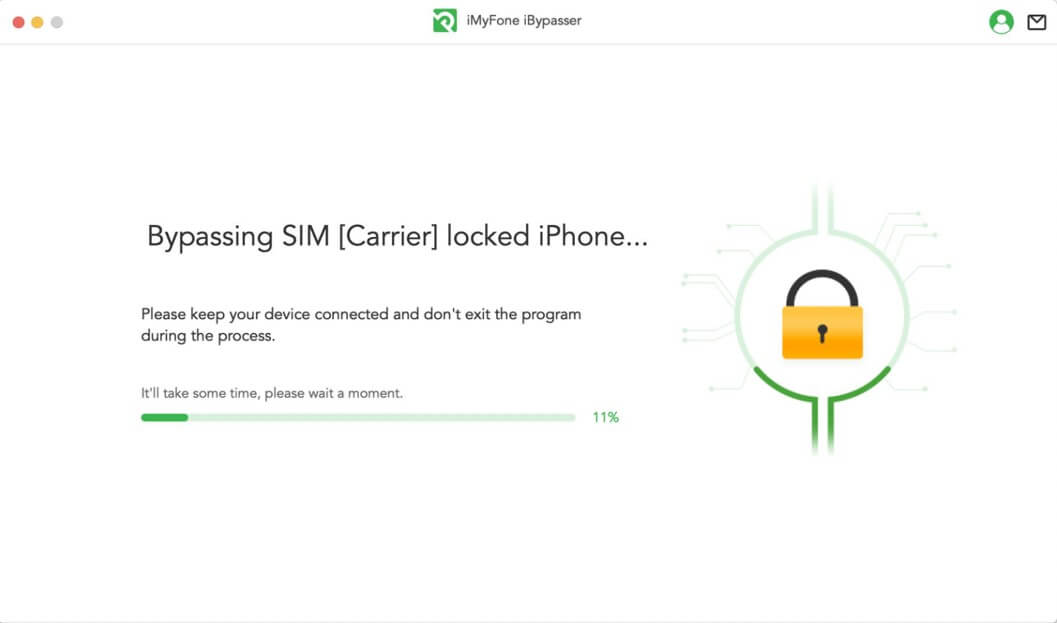 Step 6. Now successfully bypass the SIM lock.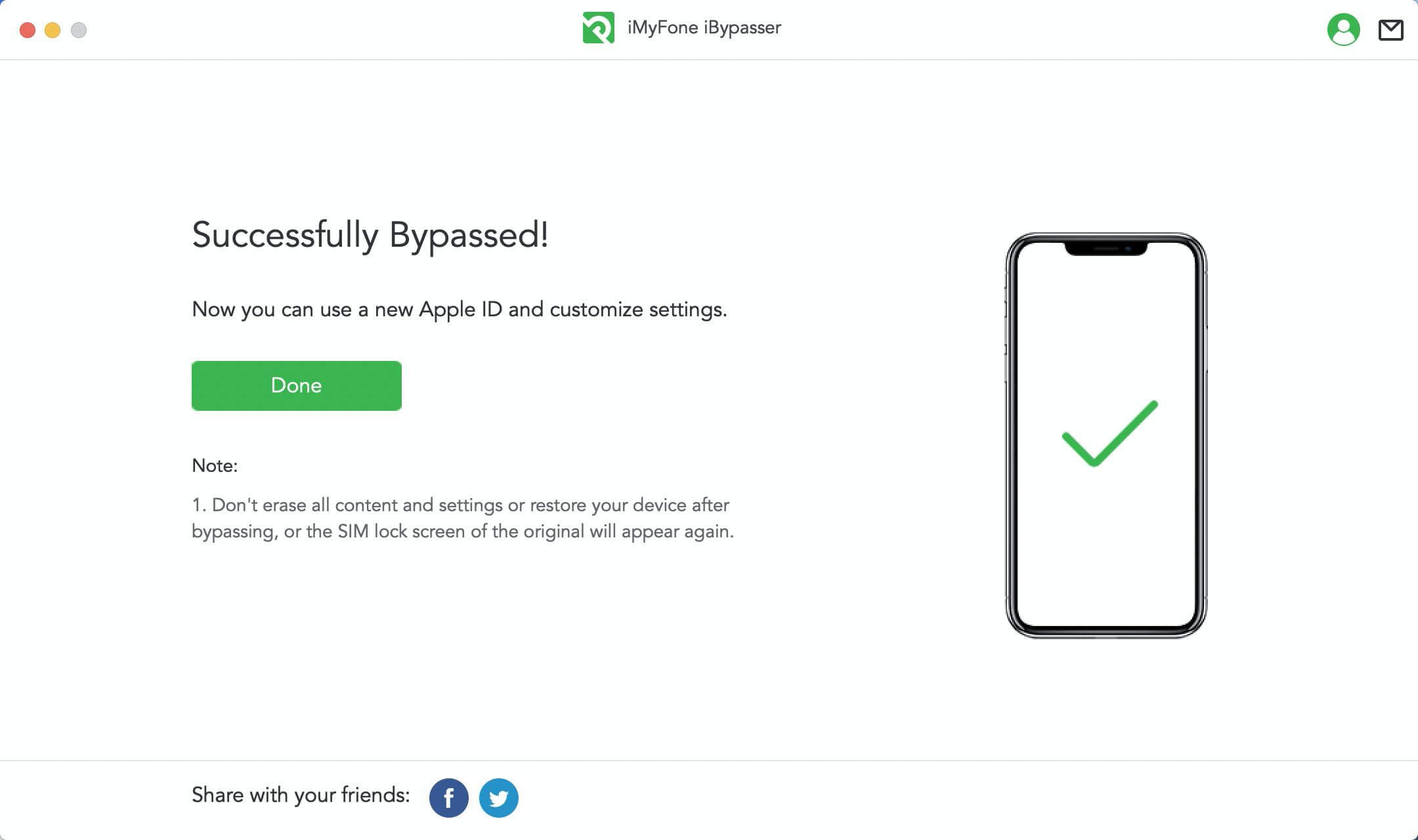 Final Thoughts
If you want to unlock the device, use our link. iMyFone iBypasser is not only top-recommended but also perfect for you. You can easily use this app and use your device as usual. It is a totally free app, so you need not worry about paying charges or anything else.