Phones are the primary way to communicate wirelessly. Nowadays, all phones use sim cards that let us access wireless data networks. However, locked cellphones cannot connect to all data networks. You can only use a certain data network sim card in a locked phone. The only way to use an iPhone to its full potential is by unlocking it. The network unlock iPhone free guide in this article will allow you to unlock your iPhone and inform you about everything else you need to know.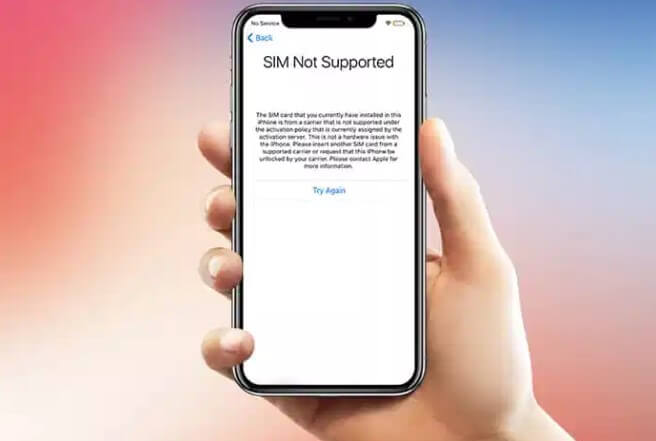 Part 1: Something Should Know about PUK Code
1

What is an Unlocked iPhone?
---
Before we explain what an unlocked iPhone is, let's explain what a locked iPhone device is. A carrier-locked iPhone device works only on a specific data network. Putting in any other network sim card will not work in your locked iPhone.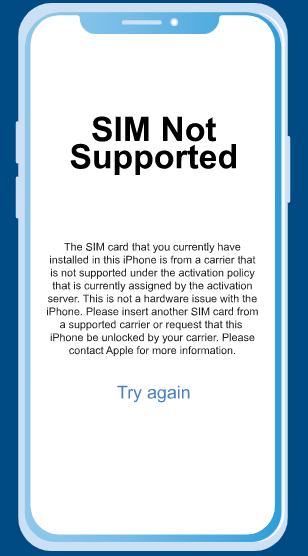 Unlocked iPhones do not have any restrictions on them. An unlocked iPhone can run any sim card in it without any issues. You can take your iPhone with you abroad, and it will run an international sim card without errors. You can also switch up your data network and move to a different plan based on your needs.
2

Why Do Cellular Providers Lock Phones in the First Place?
---
Many iPhone users do not understand the reason behind carrier-locked iPhones.
There are a few reasons why cellular service providers lock iPhones:
Data plans:
Cellular service providers offer data plans along with the iPhone. Data services make money on the data plans they sell to their customers. Each iPhone means that they earn a lifetime customer for their network.
Staying ahead of the competition:
Locked iPhones ensure that a company's customer does not move to another company.
Avoiding frauds:
Locked iPhones also prevent people from backing out and defaulting on their contracts.
Part 2: 5 Online iPhone Sim Unlock Services
This section reviews the top 5 services to network unlock iPhone free.
1
iPhone IMEI
---
The first service on our list is the iPhone IMEI. iPhone IMEI is a popular service, and many people use it. It works simply. iPhone IMEI unlocks your iPhone in 3 easy steps:
First of all, you have to submit a request by providing the IMEI number of your iPhone.
iPhone IMEI whitelists your iPhone and unlocks it .
The iPhone IMEI sends you details to unlock your iPhone.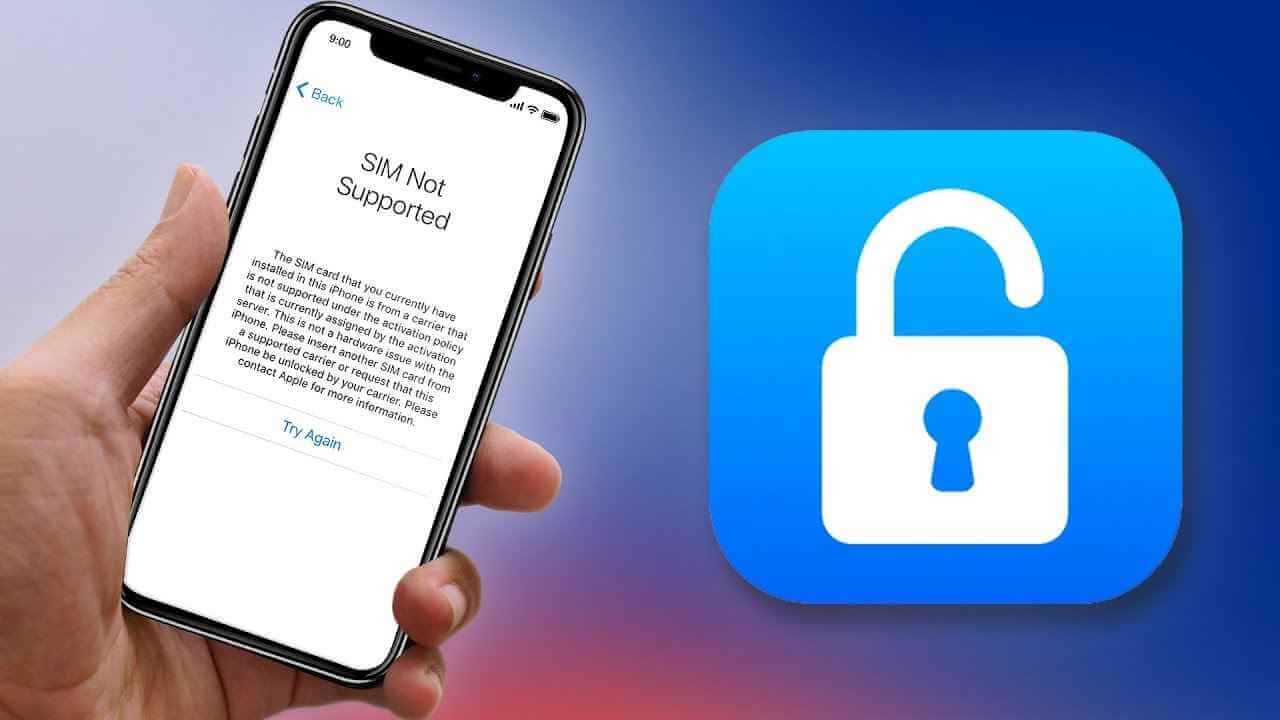 There are several salient features of using this service. The service works on its own. The users do not have to do anything technical. It will unlock your iPhone in the background and notify you when the process is complete.
2
iMeinow
---
iMeinow is the second service on our list. This service also works and lets users unlock their carrier-locked iPhones.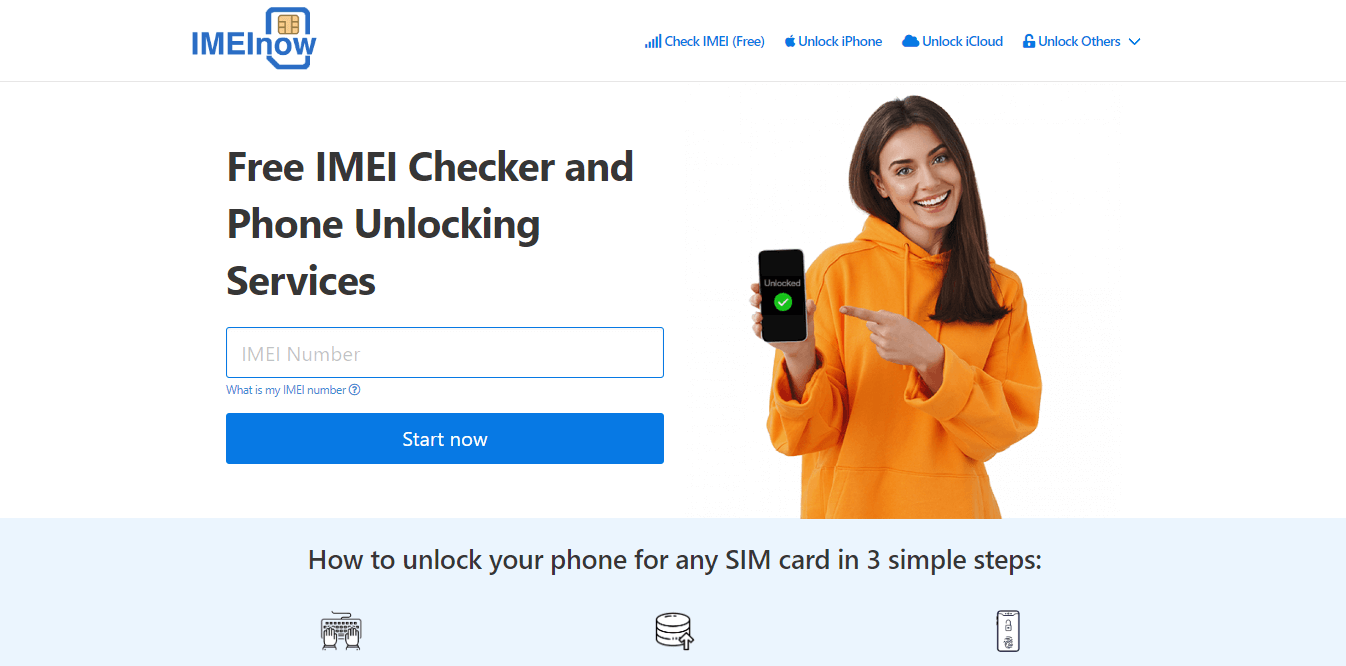 Here are a few reasons why you should use this service:
Connections with the manufacturers:
iMeinow has connections with the data carriers. This company also has working relations with phone manufacturers. Using the connections with these companies, iMeinow finds the unlock codes for your locked devices.
Official whitelist:
iMeinow whitelists your iPhone in the database of the carriers. iMeinow does not do a software trick that bypasses the carrier filters. Instead, it ensures that your iPhone is officially whitelisted.
Money back guarantee:
iMeinow claims that if they cannot unlock your iPhone, they will return your money. This surety allows you to be tension free and try this service out. If for some reason, your iPhone is not unlocked, you will get your payment back, and you can try another service.
3
Cell Unlocker
---
The third service we suggest for unlocking carrier-locked iPhones is Cell Unlocker. You can use this service with the peace of mind that it is legit. It is used by thousands of users each month. This service is available 24/7.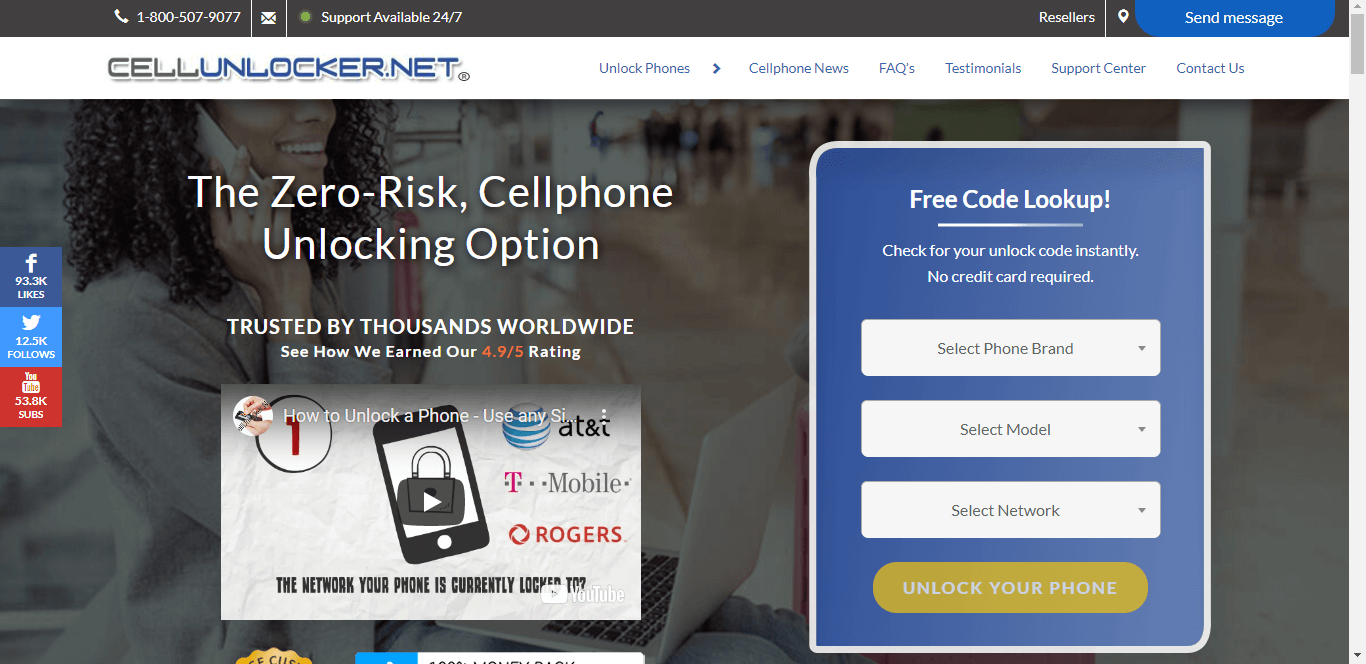 Zero-risks:
If you use a shady service or trick to unlock your iPhone, your iPhone might get blacklisted. Cell Unlocker ensures no risks when you go through the unlock process.
Free look-up:
Cell unlocker lets users do a free look-up on their homepage. You can enter a few details about your iPhone and find out if the website can unlock it for you. You do not have to enter credit card details for a look-up.
Popular carriers:
Cell unlocker has connections with all the popular carriers. You can easily unlock your Rogers, AT&T, and other data carrier-locked devices.
4
Doctor SIM
---
Doctor SIM is a very effective service that unlocks cellular-locked devices. It also has some other useful features for your cellular needs. Doctor SIM helps users easily unlock their phones quickly.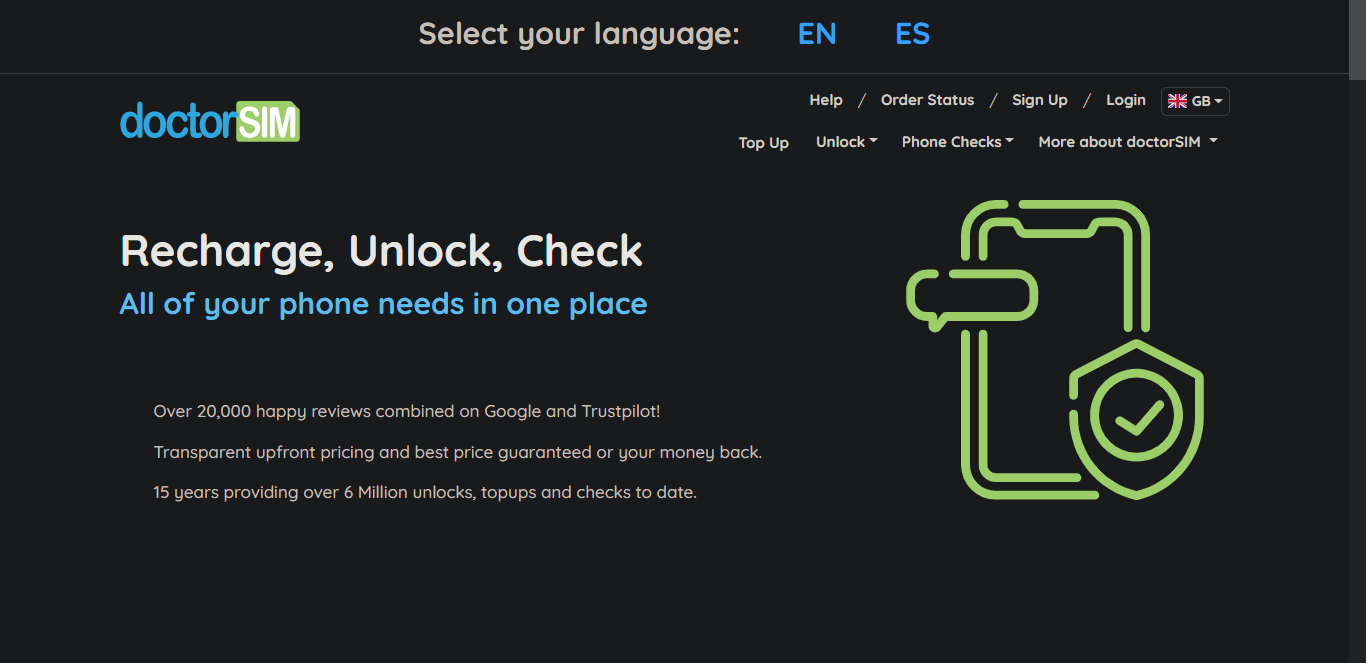 20,000+ customers:
Many people use Doctor SIM for professional use. This website has over 20 thousand repeat customers. These customers show that the website is legit, and you can trust it.
15 years of service:
Doctor SIM is not a new service. This provider has been around for over 15 years. It has a lot of loyal customers, and it has established a certain user base.
6 million unlocks:
Over its 15 years of service, Doctor SIM has unlocked over 6 million phones, so you are giving your phone to an experienced unlocker.
Transparent pricing:
Doctor SIM also shows a straight-up pricing estimate for your unlock.
Money back guarantee:
Doctor SIM promises a money-back offer if it fails to unlock your device.
5
Direct Unlocks
---
The last service on our list to unlock carrier-locked iPhone devices is Direct Unlocks. Direct Unlocks is also very famous and reputable.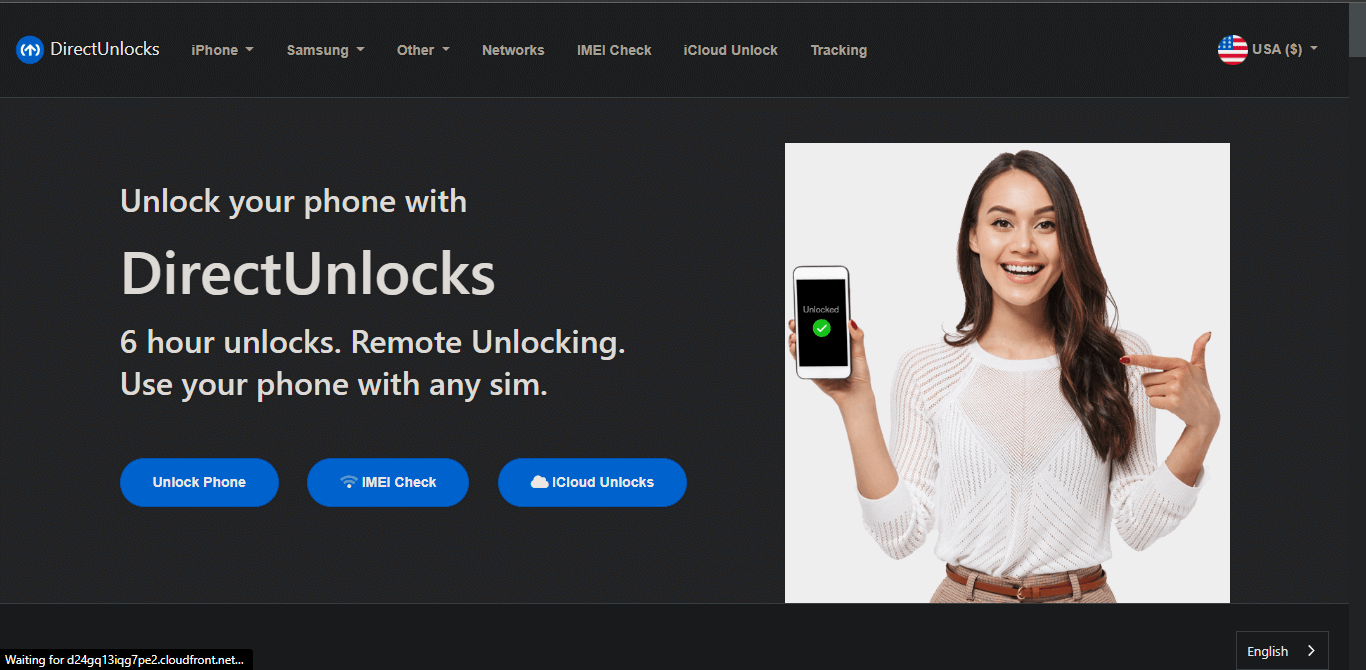 Direct Unlocks is better than several unlock services for a few reasons:
6 Hour unlock:
No other website on the internet claims an unlock time for your locked iPhone device. Most unlock services can take up to one day to respond to your unlock request. However, Direct Unlocks take pride in their 6 hours unlock timing.
Remote unlocking:
The unlocking procedure is simple and remote. The user has to submit a request online, and it processes the unlock.
Legal:
Direct Unlocks has a legit status, and this website is not shady. You expect a safe and lifetime unlock from Doctor Unlocks.
Part 3: The Trap You Should Know about Online Unlock Service
When dealing with an online service, you should beware of a few things. It is easy to get scammed by a fake iPhone unlocker. Many people fall prey to scammers on the internet each day.
Free scam:
Many scams offer users to unlock their iPhones for free. Some people who do not know much about the unlock procedure fall prey to that. These scammers promise to unlock your iPhone for free. However, they will ask for money and say that your device is "hard" to unlock.
Fake money back guarantee:
Several unlocking websites are tagged with the "money-back guarantee." However, in most cases, the companies do not honor these promises.
Check for reviews:
The best way to ensure an online unlocker's legitimacy is to check for online reviews. Many websites and online users upload their reviews where they explain their experience with a specific unlock service.
Part 4: The Best Alternative to SIM Unlock Online Service
So far, we have learned that unlocked iPhones are necessary and better than carrier-locked iPhones. However, carriers have made it difficult to unlock your device. The easy way to fix your locked device is to use a third-party service. But there are also many issues with the online services that scam people.
iMyFone iBypasser is an online third-party tool that allows users to network unlock iPhone free. This third-party tool puts you in control of the unlock process. You are in charge of the unlocking, so there are no issues like scamming.
Note
iMyFone iBypasser is available on the internet and available for everyone to download.
The download and install process is simple and takes a few minutes.
After you install your iMyFone iBypasser software, you should connect your locked iPhone to your computer, and it will show all the available options.
You can safely follow the guide and complete the unlock process.
Your iPhone is unlocked instantly at your home.
Here is the video tutorial to unlock carrier-locked iPhone with iMyFone iBypasser.
Steps to Bypass iPhone SIM Lock
Step 1. Download and install iMyFone iBypasser on your Mac or Windows. Open it and choose Remove iPhone SIM Lock and hit Start.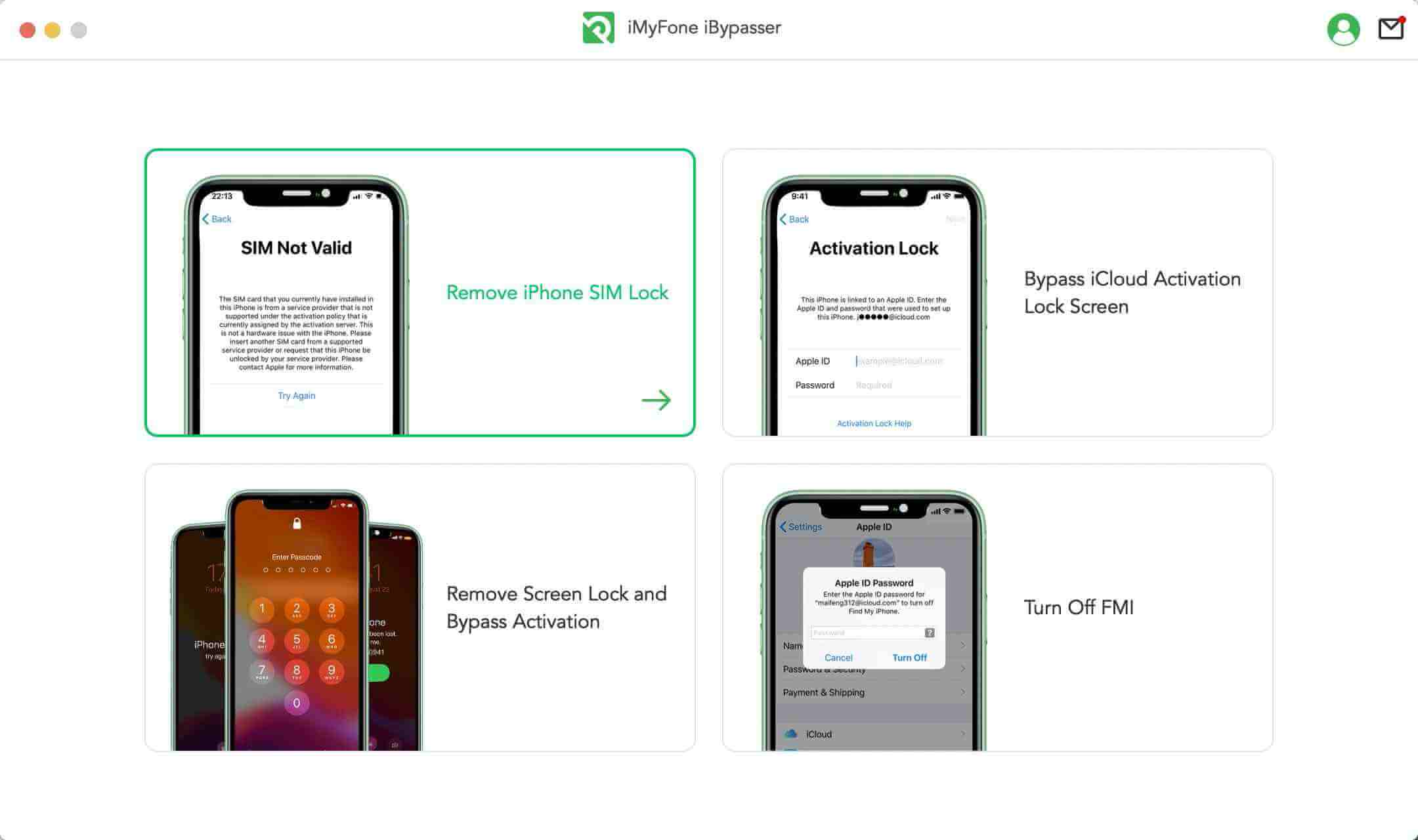 Step 2. Connect your iDevice to PC with USB cable.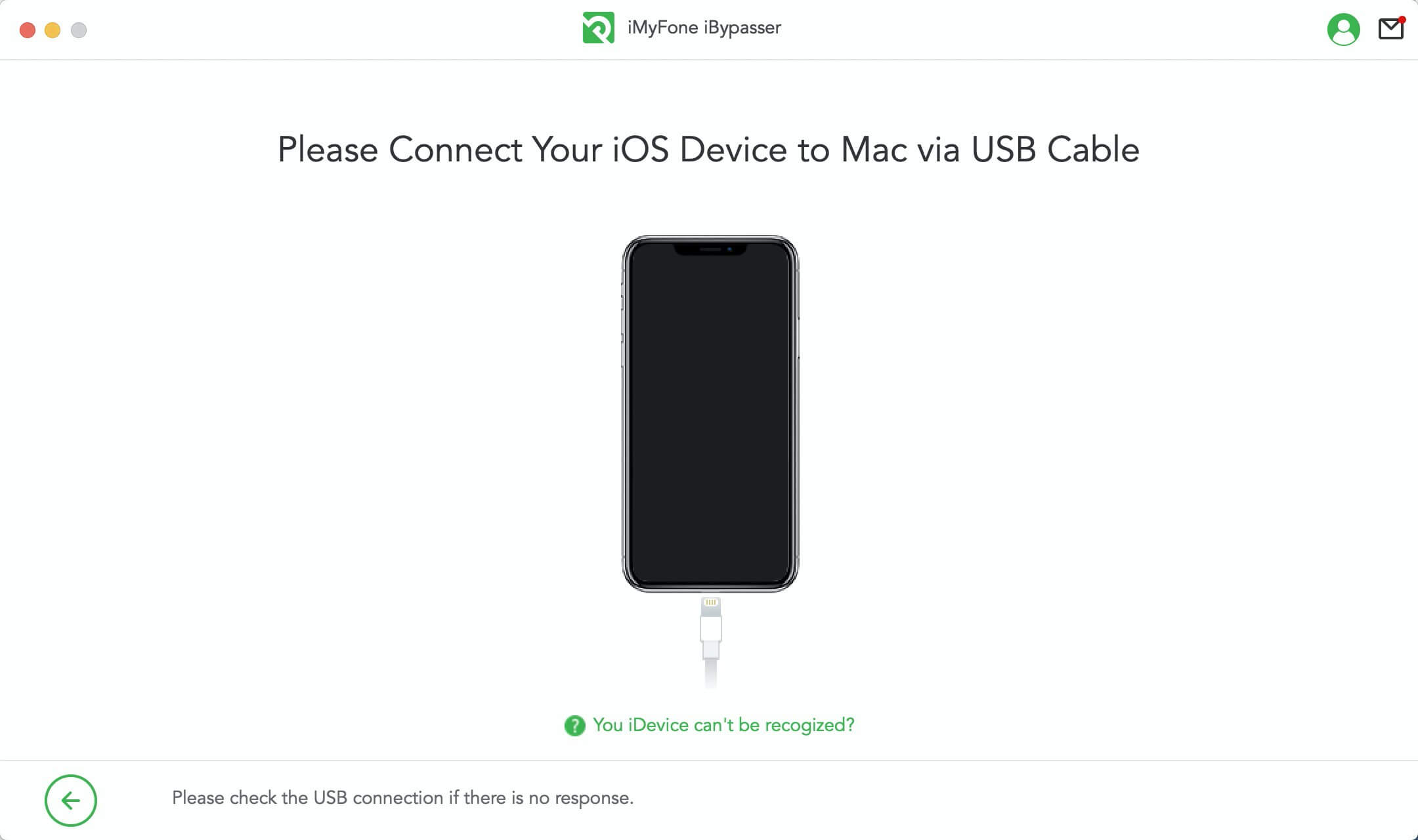 Step 3. Click Next to jailbreak the device.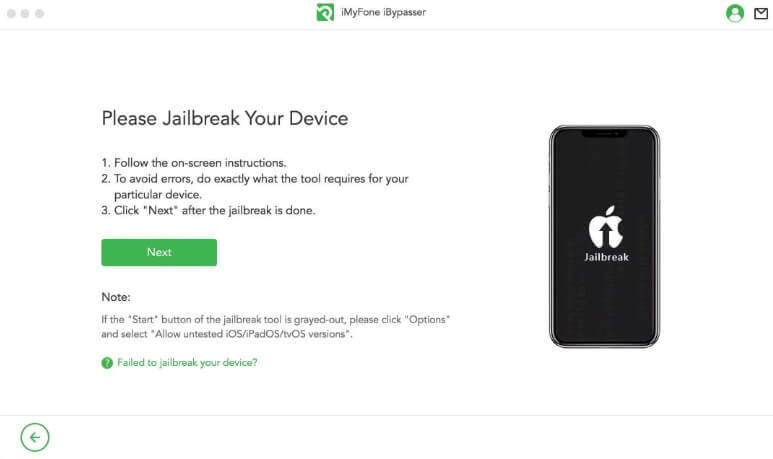 Step 4. Comfirm your device's information. Wait a minute to unlock the SIM lock.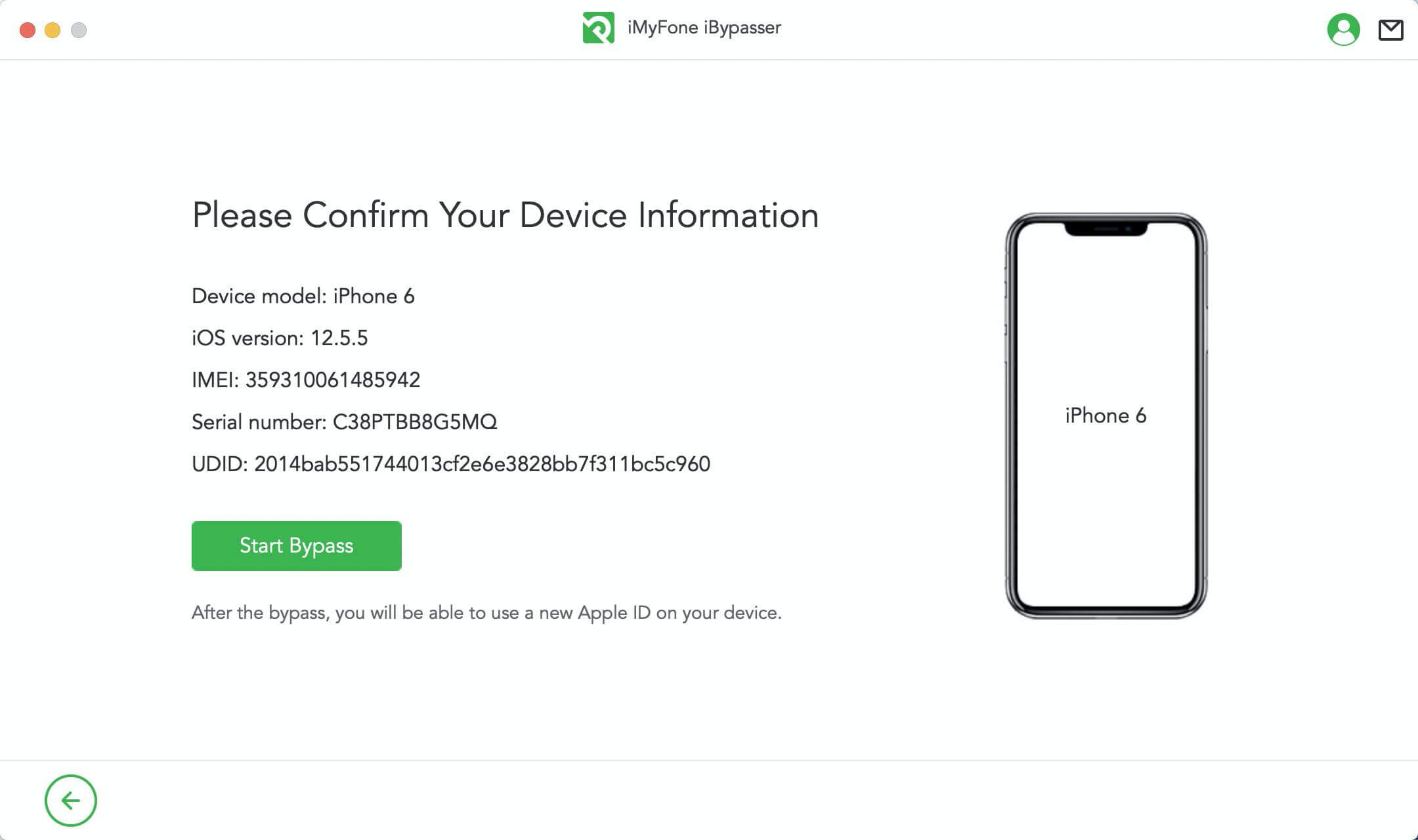 Now successfully bypass the SIM lock.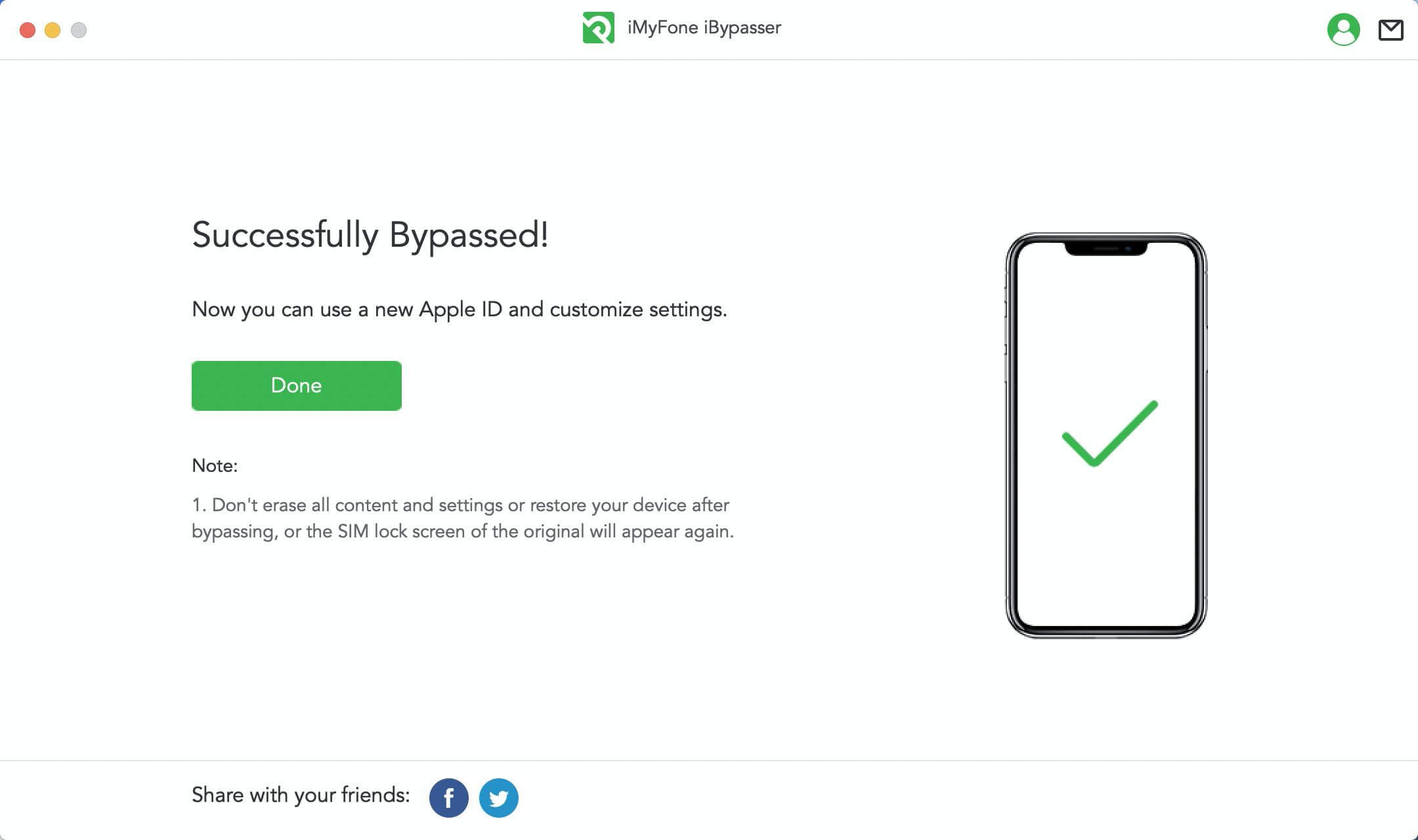 Conclusion
In this article, we explained to our users how locked and unlocked iPhones differ and what's the difference between them. It is better to unlock your iPhone so you can use the sim card of your choice on your phone. Several unlocking websites available on the internet whitelists your locked device. However, many services are a scam. In this case, the best way to unlock your iPhone is to use iMyFone iBypasser for network unlock iPhone free. This tool is easy to use and works remotely. The best thing is that you can unlock your iPhone yourself at home. So don't wait and try iMyFone iBypasser now!