Activation lock is a security feature that prevents anyone from using an iPad unless they have the Apple ID and password associated with the device. If you've forgotten your iPad passcode or purchased a used iPad with an activation lock, you'll need to know how to remove the activation lock.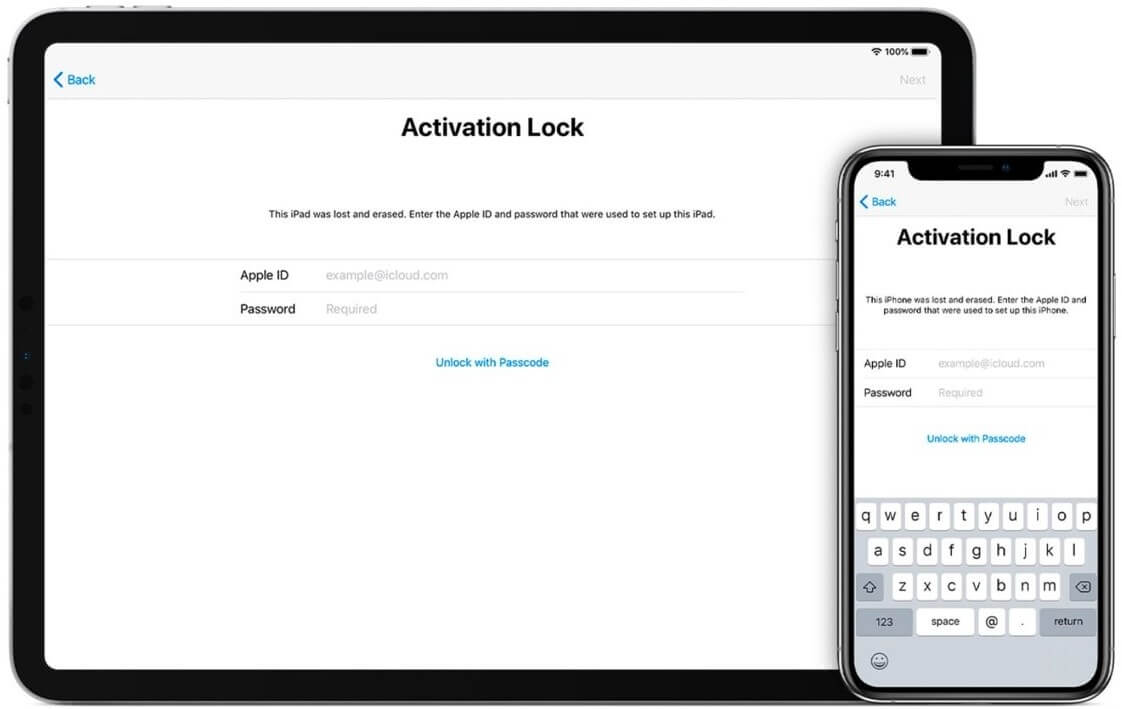 In this article, we'll show you how to remove the activation lock from your iPad so that you can use it again. Read on for more information.
Part 1: Know Something about Activation Lock
Before we get into removing the activation lock ipad, let's briefly go over what it is and how it works.
1.1 What is an Activation Lock?
The Activation Lock is a security feature that Apple introduced with the release of iOS.
It's designed to prevent anyone from using your iPhone, iPad, or iPod touch if it's ever lost or stolen. In addition, when the Activation Lock is enabled, your device requires your Apple ID and password to be unlocked. It means that even if someone has your device, they won't be able to use it without your permission.
Apple will automatically track it if someone else has your device and connects to a known wifi network. In the worst-case situation, the activation lock allows you to delete data from your devices, implying that the person in possession of the device cannot access your data, such as emails, photos, and texts.
1.2 How Activation Lock Works on iPhone/iPad/Apple Watch?
When you enable Find My iPhone on your device, the Activation Lock is automatically turned on. Once the Activation Lock is enabled, your Apple ID and password will be required to turn off Find My iPhone, sign out of iCloud, or erase and reactivate your device.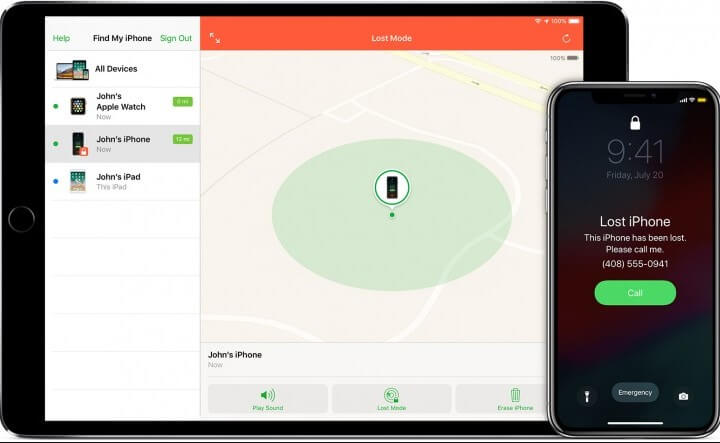 If you ever lose your smartphone, whether lost or stolen, you should utilize the Find My app's "Mark As Lost feature" right away.
Mark as Lost encrypts your screen with a passcode and displays a personalized message with your phone number to assist you in locating it. If necessary, you can even remotely delete your device. Your personalized message will remain visible even after the gadget is deleted.
1.3 How to Know if Activation Lock is On?
It's always a good idea to double-check that Activation Lock is turned on before you lend or give away your iPad or any Apple device.
To check if Activation Lock is turned on, follow these steps:
Go to your iPad/ iPhone settings.
Tap the "iCloud" tab.
Look for the "Find My" option, and check its status.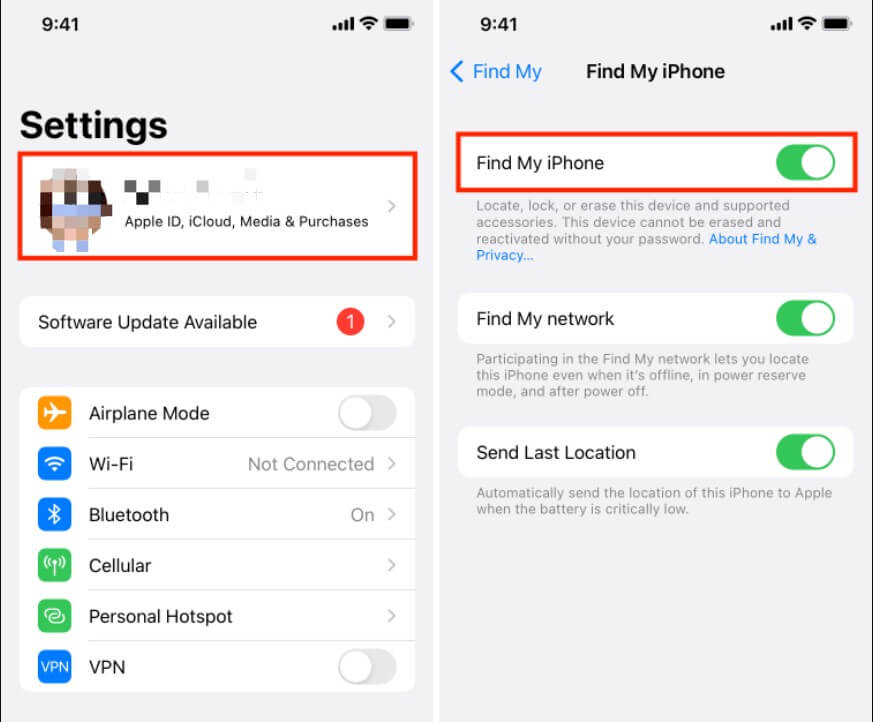 If the "Find My" option is "Off," then there is no activation lock on the device. If it is set to "On," your phone will have an active activation lock.
Part 2: How to Remove iPad Activation Lock
Now that we've gone over the Activation Lock and how it works, let's get into the steps you'll need to take to remove it from your iPad.
2.1 Remove iPad Activation Lock from iPad
On iOS, the Activation Lock function is directly integrated with the 'Find My iPhone' app. Therefore, turning off the Find My iPhone function is the simplest way to remove the activation lock from an iPhone or iPad.
Here's how to disable the 'Find My iPhone' feature in iCloud settings and remove the activation lock on iPhones and iPad:
Open your iOS device's settings.
Tap your name at the top of the screen.
To access iCloud, scroll down and tap it.
Select "Find My iPhone" from the menu.
You will be prompted for your Apple ID password by your iOS device.
Then click the "Turn off" button.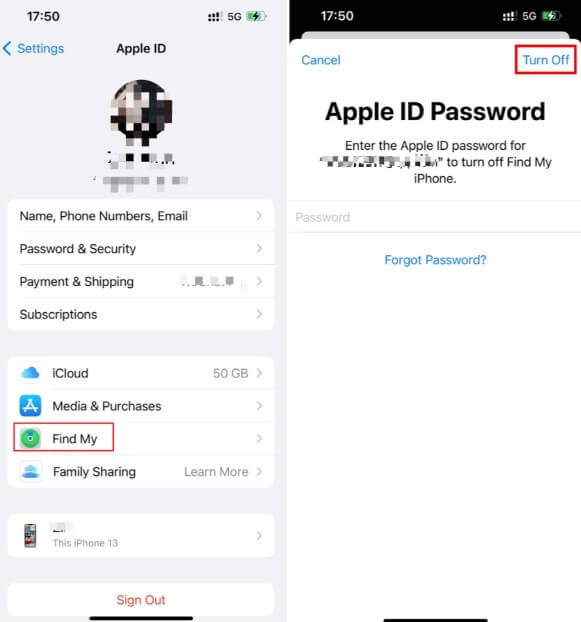 2.2 Bypass iCloud Activation Lock on an iPad Using iCloud [Find My]
If the person who sold you the iPad and whose Apple ID the device is tied to has access to iCloud, they can remove the Activation Lock. What they must accomplish is as follows:
Log in to iCloud using your Apple ID username and password.
Select Find iPhone.
Select All Devices.
Select the iPad that you want to unlock.
Remove from Account > Erase iPad.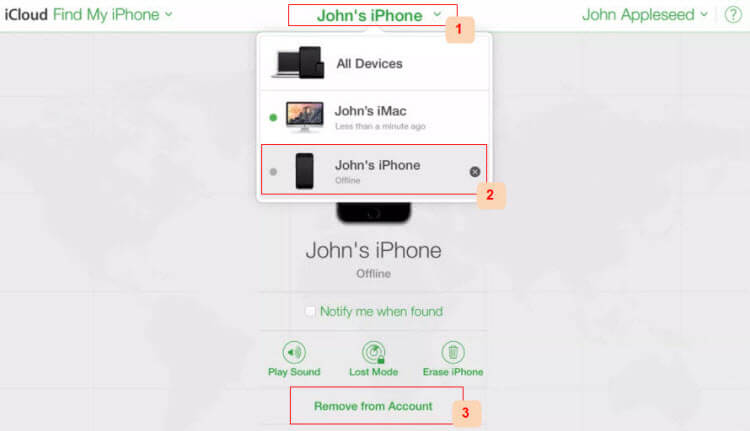 Following these procedures, the iPad should have been deleted from the user's account, and the Activation Lock lifted.
Restart the iPad, and if you can set it up without seeing the Activation Lock page, the lock has been lifted, and you're good to go.
But what can you do if the original owner forgets the Apple ID credentials or refuse to cooperate? Surely there must be a way out!
2.3 Bypass Activation Lock on iPhone with DNS Server
When you need to unlock a used iPhone/iPad but don't know who the previous owner was, iCloud DNS bypass comes in helpful. It's also useful if you can't remember your iCloud login or password. The procedures for ipad activation lock bypass using the DNS is as follow.
When you turn on your phone, select your LANGUAGE and COUNTRY.
To access the wifi settings page, click "Proceed." Check for the "I" sign next to the wifi tab.
Disconnect from the wifi network, then go to "Connection Settings" and choose "Forget this Network."

To overcome the iCloud activation lock, click the "I" button and input a DNS server IP address according to your region. Once done, go back to the original wifi screen in the settings.
Connect to your wifi network by inputting the password for the network. Wait while you log in. Hit the "Back" button once the activation screen appears.
Scroll down the screen and choose "Activation help" to access your collection of applications.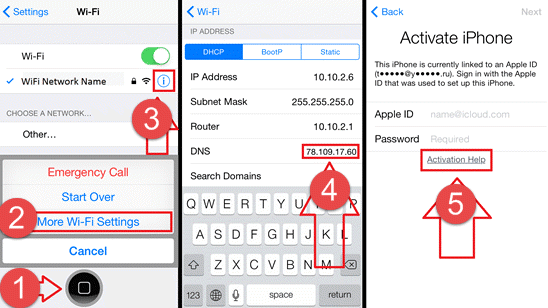 By following the steps outlined above, chances are you will be able to bypass the activation lock successfully. However, all of the methods discussed above have many ifs and buts, which makes it difficult for users to get the job done!
That's where iMyFone iBypasser comes in handy, as it involves a straightforward process of unlocking your iPad without requiring any credentials or risky tricks.
2.4 Remove iPad Activation Lock without Password---Using iMyFone iBypasser
Would you like to get into your locked iPhone but don't have the Apple ID or password? iMyFone iBypasser is an easy-to-use tool that can help you bypass the iCloud activation lock and remove the screen lock without any restrictions.
Steps to Follow
After successfully installing iBypasser on a computer, follow the steps below to bypass the activation lock screen and activate your iDevice without Apple ID.
Step 1. Launch iBypasser and click the "Start" button. Connect your iPhone that is stuck on iCloud activation lock to the computer.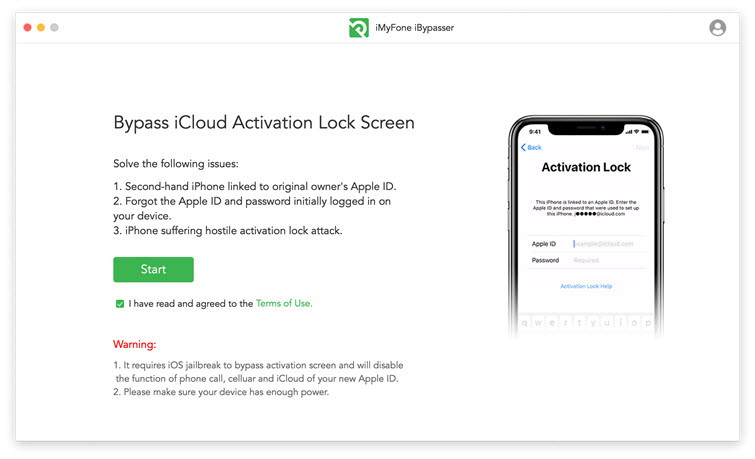 Step 2. Jailbreak is the precondition of bypassing activation lock. The software will download a package that can jailbreak your iPhone.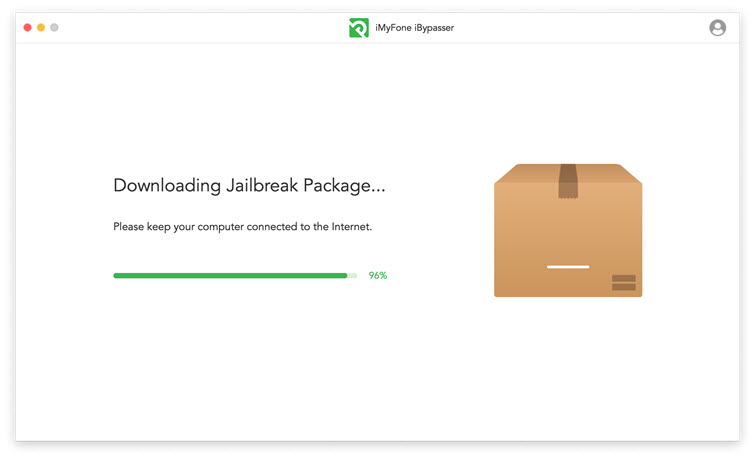 Step 3. When downloading completes, take simple steps displayed onscreen and click "Next" to when jailbreak succeeds.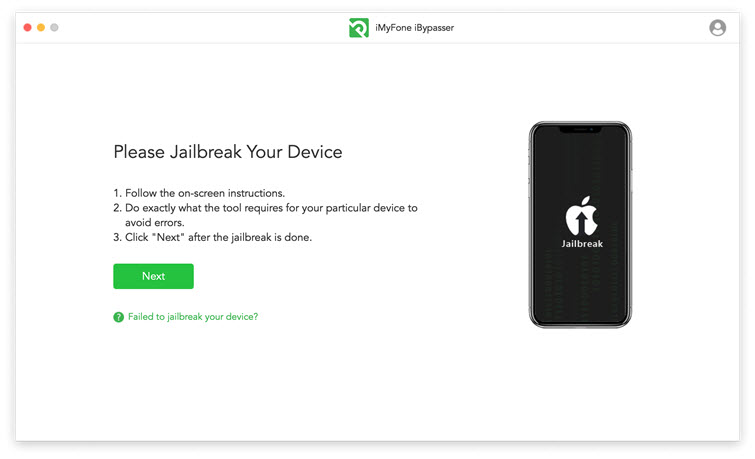 Step 4. The program will begin bypassing the iPhone activation lock screen. Second later, you can access the device and use a new Apple ID.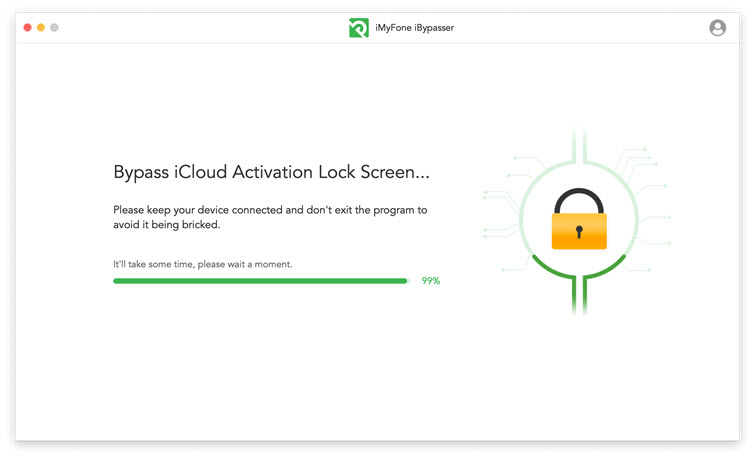 Now,watch the video in 0:20 to bypass activation lock on your iOS device with 4 steps.
Reviews of iBypasser
iCloud bypass software and DNS tricks are free, but they are unreliable and can damage your device or cause data loss. In addition, hackers can use them to gain access to your device.
iMyFone iBypasser is different. It is a professional iCloud Activation Lock removal tool that is reliable, safe, and easy to use. Plus, it doesn't require you to have any technical skills. Anyone can use it to bypass iCloud in just a few minutes.
Even if you're not technically savvy, you'll be able to bypass the activation lock on your device with just a few clicks.
Finally, the iMyFone iBypasser is entirely safe to use. Unlike some other bypassing the activation lock, it won't put your device at risk of being bricked or permanently disabled. If you're looking for a reliable, easy-to-use, and safe solution to bypass the activation lock on your iPhone or iPad, the iMyFone iBypasser is a perfect choice.
It is an excellent solution if you've lost your device or it's been stolen, and you want to make sure your data remains protected.
Conclusion
You should consider many things before attempting to bypass a security feature, such as the activation lock for iPadOS or iOS. Entering incorrect credentials too frequently can result in your device being permanently locked.
If you want us to offer a safe and quick approach for iPad activation lock removal without password, we'd recommend the iMyFone iBypasser, which has helped thousands of iPhone owners unlock their activation locks in minutes.