Have you ever needed to unlock your iPhone from a given SIM card and were not able to? Well, this article will tell you just how you can do this from the comfort of your own home. All you will need is a small chip that is known as an R-SIM card. This article will also introduce its best alternative for you, let's dive in.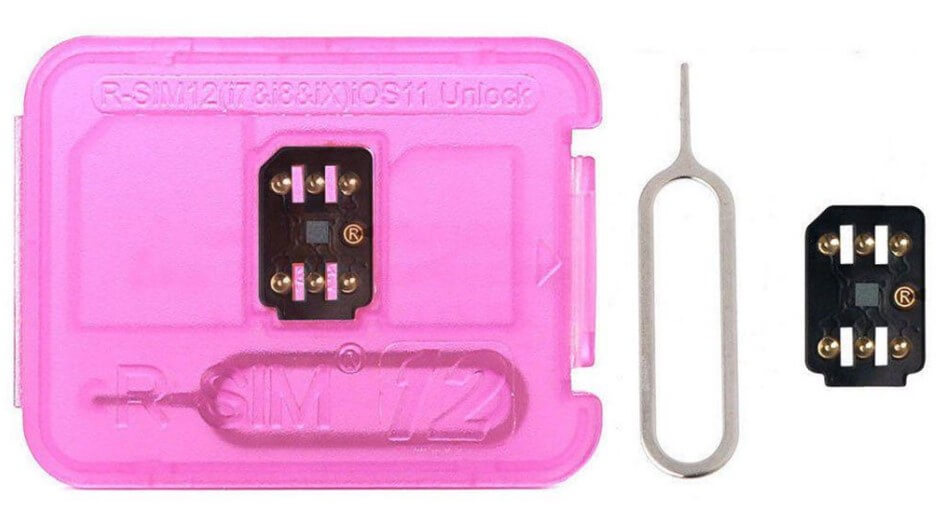 Part 1: What You Should Know about R-SIM
1

What is iPhone R-SIM?
The iPhone R-SIM is a thin chip that usually has a length of only 0.2 millimeters. It is inserted into your iPhone together with your SIM card. This iPhone R-SIM is configured in a way such that your iPhone is made to believe that it is working together with the SIM card which is the native operator, although it was locked.
After this, you will be able to access your phone's functions such as SMS, calls, and even LTE internet. Because this R-SIM works by bypassing the network lock, it enables you to use any choice of network. The R-SIM has quite a number of released versions, with the latest model being the R-SIM 16. There are also very many different brands as well as types of R-SIM although they all work the same way. Some examples are GEVEY, HEISIM, HEICARD, and SUPREME SIM.
2

Where Can I Buy an R-SIM Card?
When it comes to purchasing an R-SIM Card, the process is relatively easier than most people would think. You can simply walk into your reliable technology stores and ask them for an R-SIM card. If you are not sure of which store to go to, you can search online and call in advance to inquire whether or not they have the R-SIM cards but they most probably will have them. In addition to this, you can also order an R-SIM card online from stores such as Amazon and E-Bay where you will be certain that you will be getting your SIM from a manufacturer who is legit.
3

How to Use R-SIM to Unlock iPhone
Using an R-SIM card to unlock your iPhone is very easy as long as you follow the steps below:
Step 1. You will need to remove your current regular SIM card from your iPhone and then put the R-SIM card right beneath the regular SIM card. You will then put back the SIM card onto its rightful tray and also put the tray back into your phone.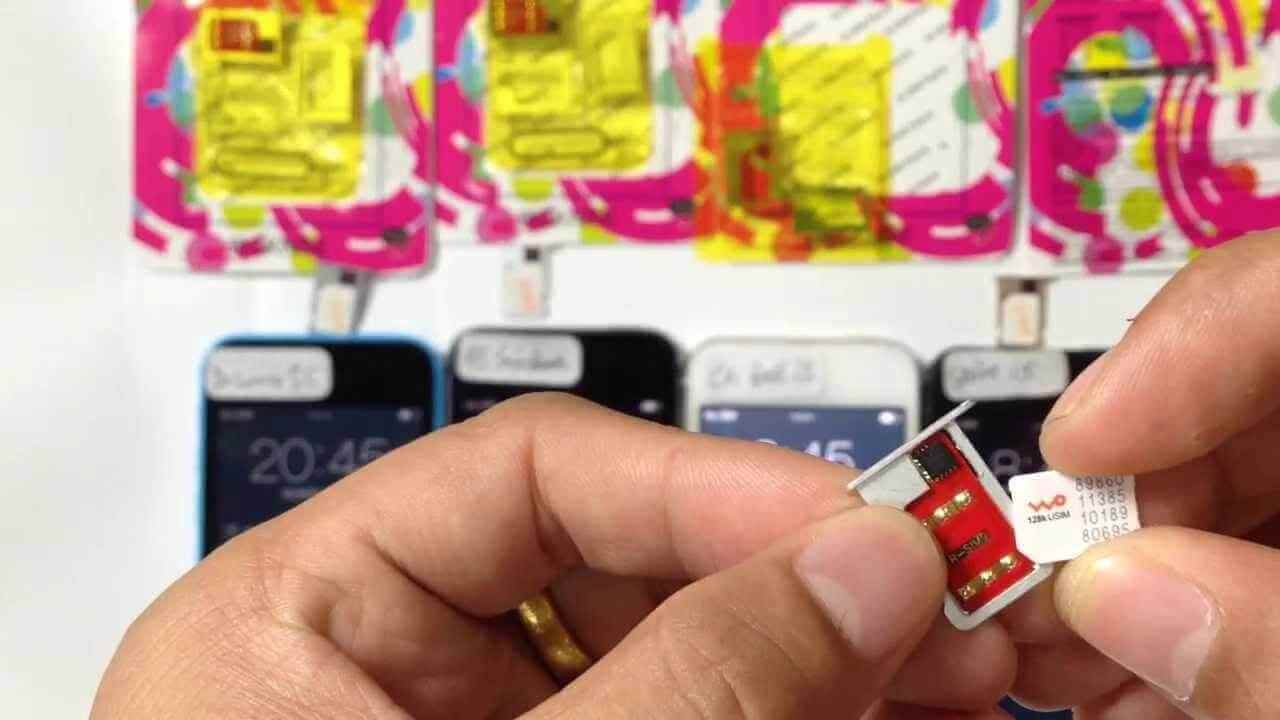 Step 2. Switch your iPhone on and press the Home button.
Step 3. You will then choose the option of emergency call and you will type in *5005*7672*0# or *5005*7672*003. You will then tap on the dial button which is green.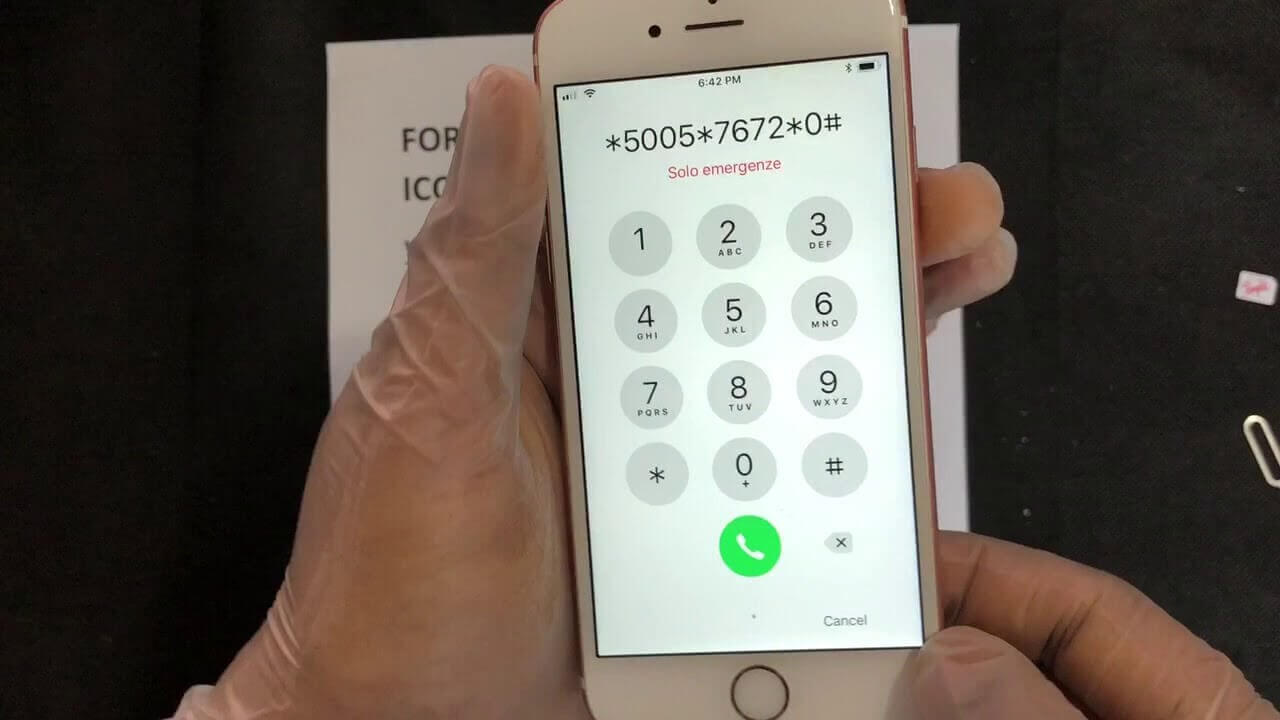 Step 4. Choose the option of 'Edit ICCID'. You will then put in the code 89014104279605344456 or 89014104279605338458. You will then press the send option. After some time, your phone will finally get locked.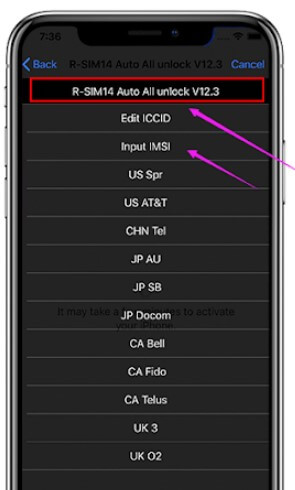 Note
If you get a message that says "SIM Not Supported", you will be required to restart your iPhone and that error message will disappear.
If you have a message saying "No Service", you should go to the menu of your SIM applications and then tap on the Regain SIM signal.
Once you have successfully unlocked your iPhone, you should keep the R-SIM card in at all times. You should not factory reset your phone at any time because you will wipe off all of your previous settings.
You also should not use two R-SIM cards along with each other.
4

R-SIM's Pros and Cons
Pros
The buying cost of the R-SIM card is relatively low.
The installation of the R-SIM card is easy.
It is a very easy way for you to get your phone unlocked.
The R-SIM card is compatible with just about all models of the iPhone.
The R-SIM card can be used in a number of different countries as it works across a vast number of different carriers.
Cons
The R-SIM card is designed with specifications that allow it to only unlock iPad and iPhone devices and it, therefore, cannot be used on Android devices.
The R-SIM card drains your iPhone's battery life, which will have a long-term effect in the end.
The R-SIM card may cause damage to not only your SIM card tray but also your SIM card.
It is only possible for your iPhone to be and remain unlocked if you have the R-SIM card in your phone. If you take it out, it will lock itself.
Part 2: The Best Alternative to R-SIM---iMyFone iBypasser
The iMyFone iBypasser is an app that allows you to easily remove the carrier locked iphone which you cannot use it to call or surf the internet.
It can also unlock activation lock that you may have on your Apple devices such as your iPod, iPhone, and iPad touch without having to have technical skills. Once you have activated lock removal, you will be able to have full access to your device again.
Key Features:
You can unlock any iPhone without the need to contact the provider from any carrier.
It allows the free usage of any SIM carrier once you have unlocked the iPhone SIM card.
It can also bypass the DNS Server with just one click.
It has the ability to unlock or bypass iCloud activation lock on iPhone, iPad and iPod without the need of ID or password.
Here is the video tutorial to unlock carrier-locked iPhone with iMyFone iBypasser.
Steps to Bypass iPhone SIM Lock
Step 1. Download and install iMyFone iBypasser on your Mac or Windows. Open it and choose "Remove iPhone SIM Lock" and hit Start.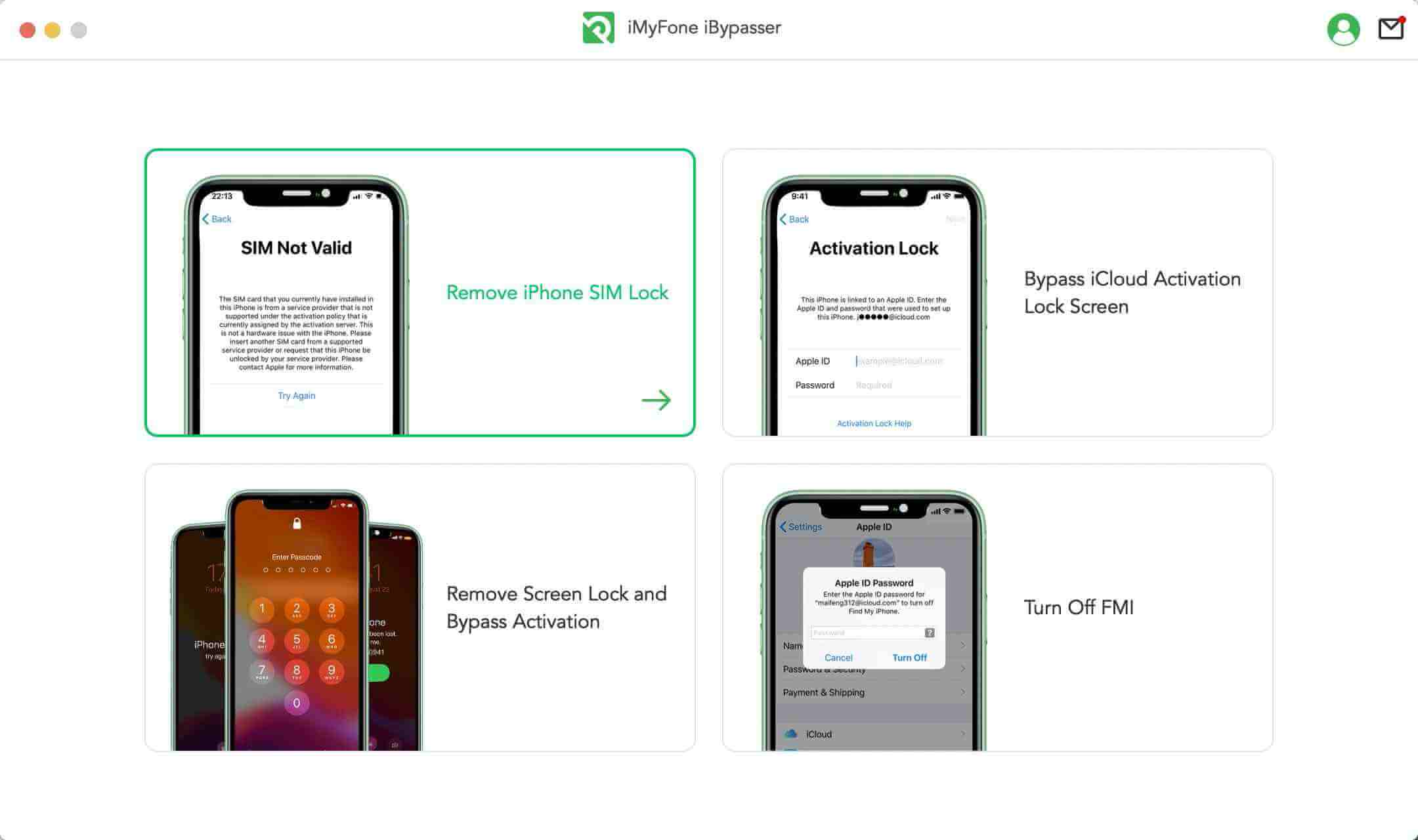 Step 2. Connect your iDevice to PC with USB cable.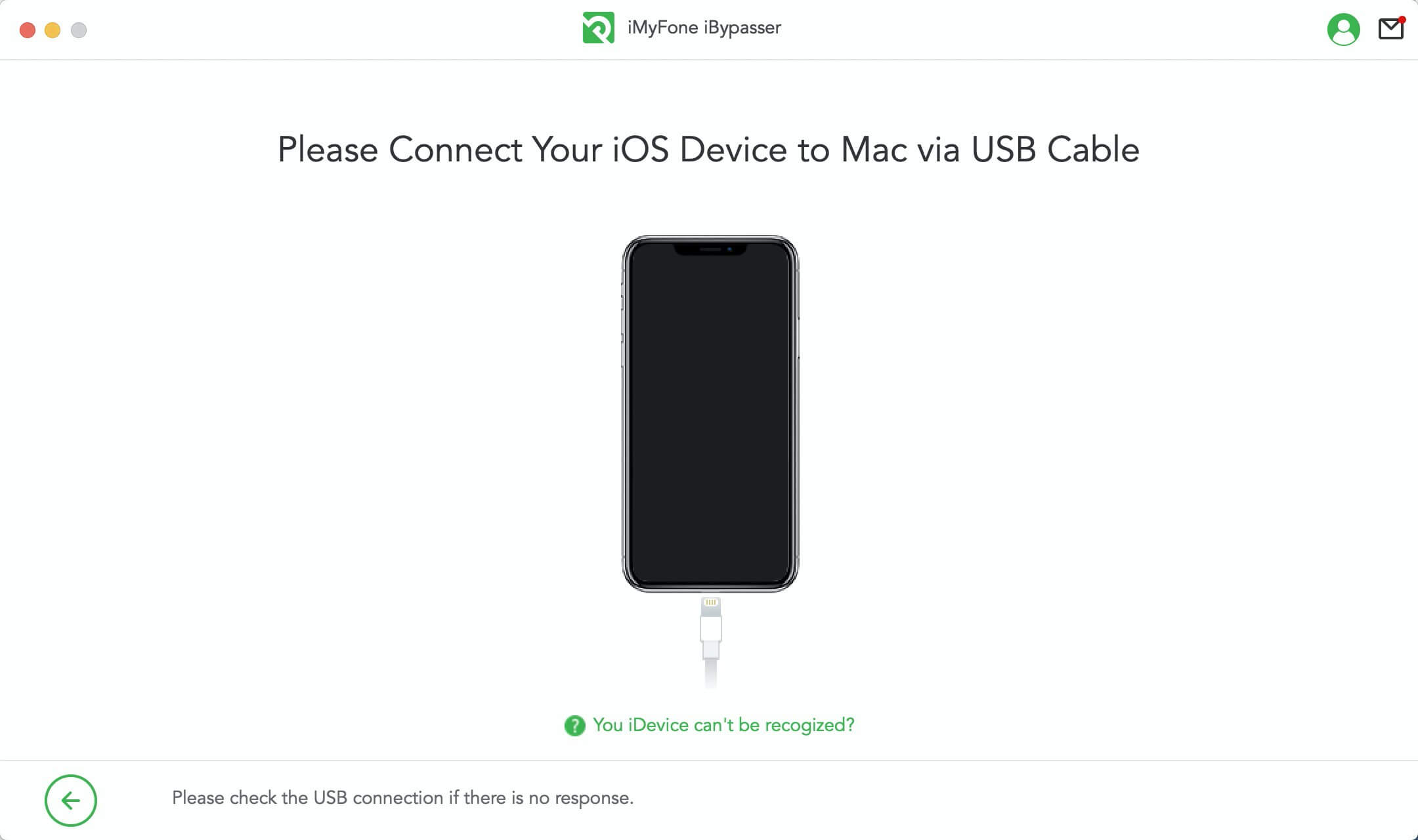 Step 3. Click Next to jailbreak the device.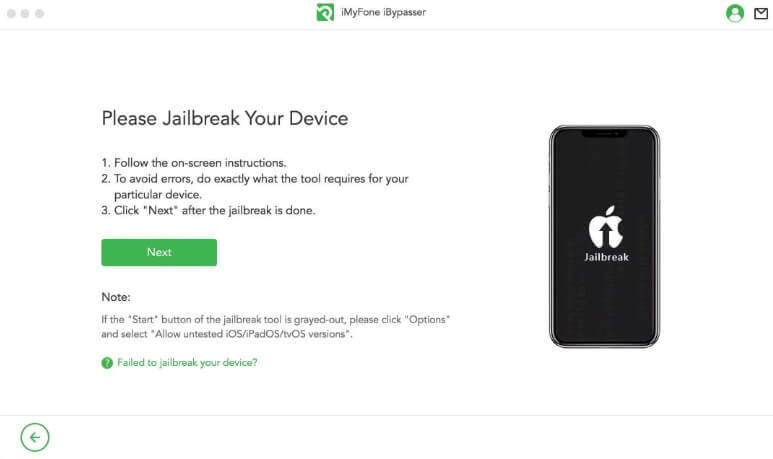 Step 4. Comfirm your device's information.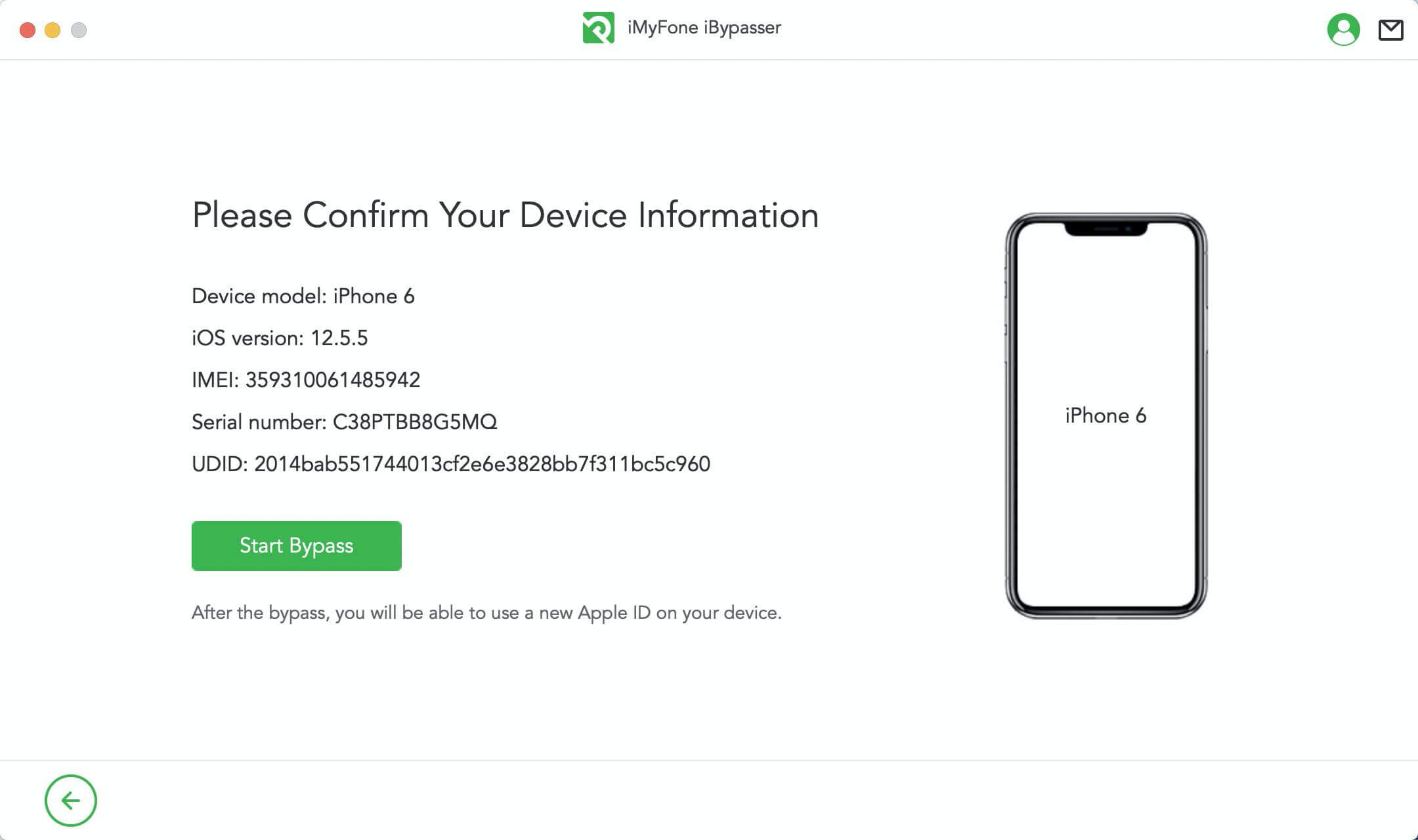 Step 5. Wait a minute to unlock the SIM lock.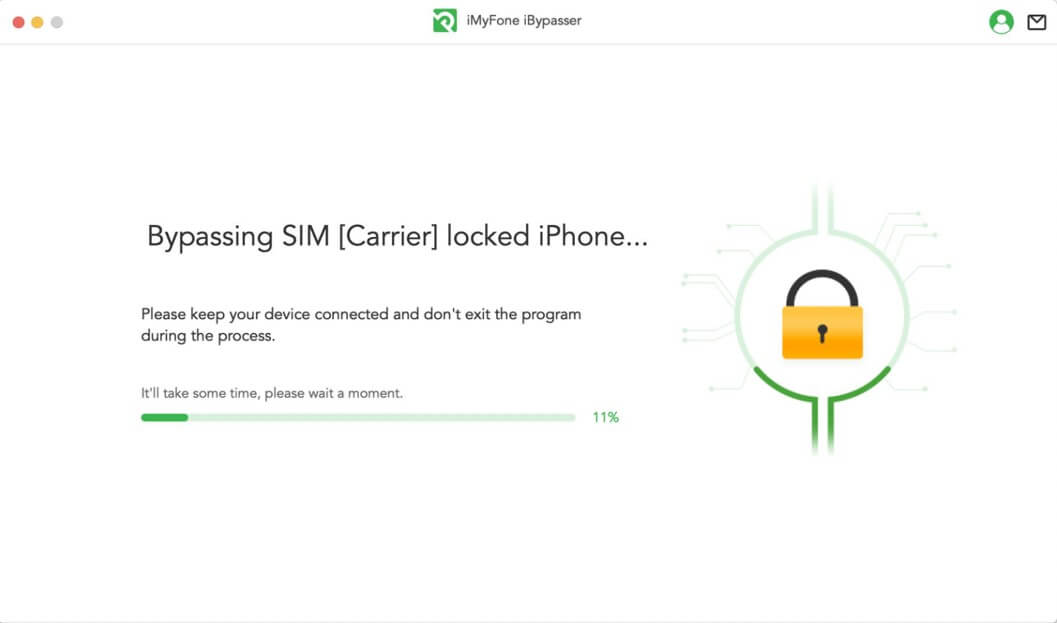 Step 6. Now successfully bypass the SIM lock.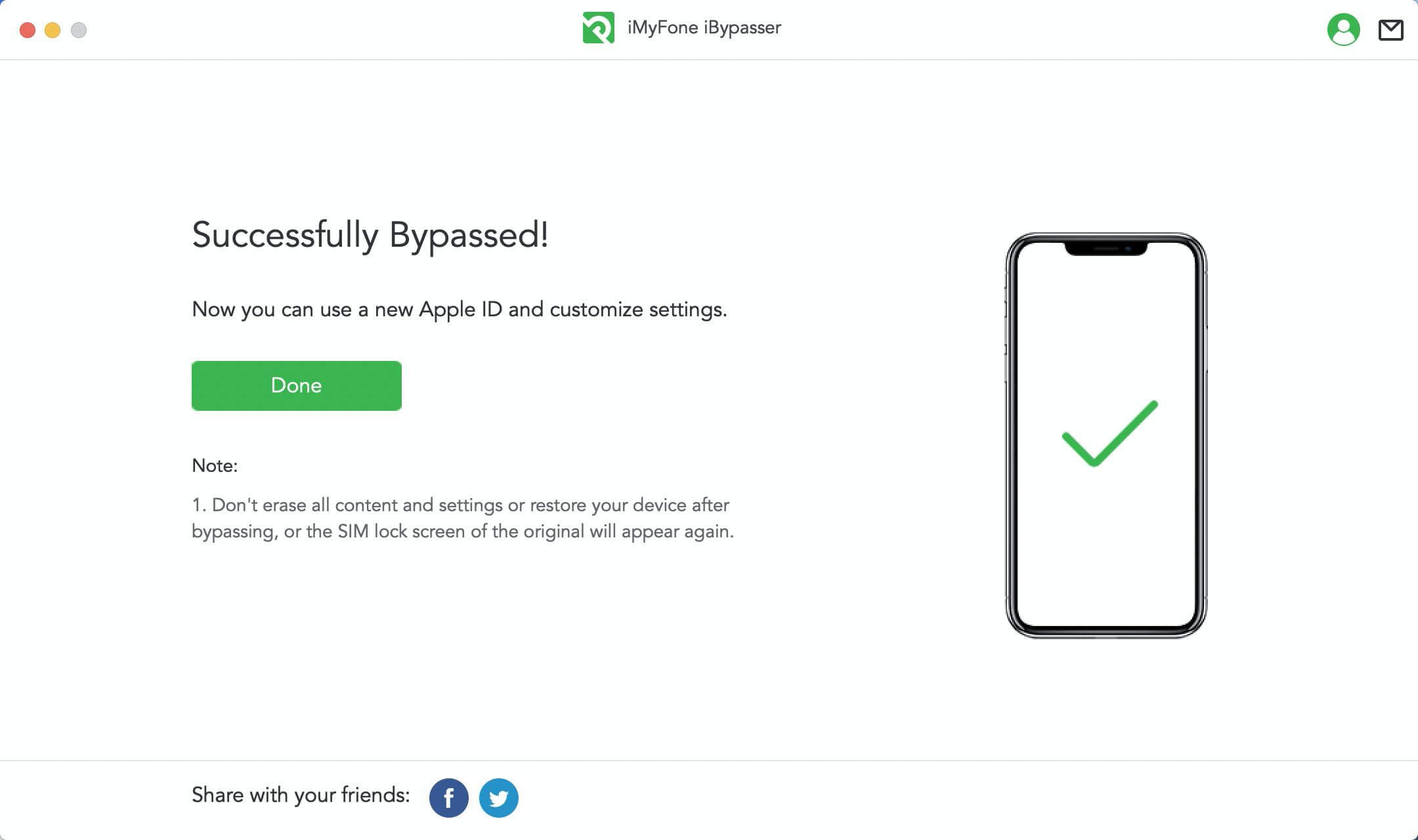 Part 3: FAQs about R-SIM
1

Can I update my iPhone with R-SIM?
You will have to manually update your iPhone with the R-SIM inside. You can do this by entering the ICCID for your software to get updated.
2

Is R-SIM safe
The R-SIM can be said to be safe to unlock your phone if you are not in a position where you can afford permanent unlocking for your iPhone. The downside is that it may end up causing damage to your SIM card.
3

Does R-SIM unlock E-SIM?
R-SIM offers a temporary solution in terms of unlocking your E-SIM. Getting your iPhone unlocked by total wireless takes quite some time though.
Conclusion
If at all your iPhone gets locked to a network or a carrier, you now have a way to enjoy the features nonetheless without having to break your bank. The iMyFone iBypasser would be the best option for you.